Five of our favourite boutique hotels
Although the word 'boutique' can suggest cuteness and exclusivity, at its best it represents a shift towards places where creative owners let their personalities shine. Rooms are often named rather than numbered, gloomy hotel bars are replaced by friendly communal spaces, colourful lounges and  airy bistros where chefs work with ingredients from the kitchen garden.
A great boutique hotel makes you feel like the staff are a big family and you're an honorary member for the duration of your stay. The popping up of unique places in both cities and tiny villages signals a new norm – one where hotels blend both the homely and exciting. Here are five of our favourite boutique hotels, each doing things in their own very special way.
The first Artist Residence was founded in Brighton when owner Justin Salisbury took over his parents' run down guesthouse. To save money on restoration, he had local artists decorate each room in exchange for free stays. The colourful, innovative rooms were a huge success and he and his wife Charlie have now taken the concept to Penzance, London, Oxfordshire and Bristol, making each one a unique experiment. While their collection of beds and bath tubs has become insta-famous, it's not just artistic flair that makes these hotels special. Staff are unfailingly friendly and welcoming, surprise upgrades a frequent occurrence and generous welcome hampers greet every arrival. They're even so dog-friendly that the treats and beds make the human guests jealous.
We love: their eclectic art collection
With 200 acres of stunning Yorkshire land and a manor house that has some serious heritage, Middleton Lodge could easily be a formal, stuffy sort of place. Instead it's an adult playground, with bikes to borrow so you can explore the grounds and a huge range of activities to get involved in, from ceramics workshops and Pilates to calligraphy courses and outdoor cinema screenings. Rooms are calmly fashionable and the funky bar is framed by curved windows and grand old beams, with big doors opening onto the courtyard terrace. Two acres near the kitchen are given over to a garden that shows an admirable dedication to self-sourcing – you'll find the output making up significant amounts of your breakfasts, lunches and dinners.
We love: their passion for using home-grown food wherever possible
Another great manor house gone rogue, Widbrook Grange has been refurbished with a playful creativity and passion that extends from the plumbing to the stocking of the bar. In one room, the old stonework has been left exposed, in another a literally upcycled sink is mounted on a vintage bike. The pool and the spa are lovely for a little relaxation, the lawns sweep down to the brook, but the standout feature is the food and drink. If there's passion in the decor, there's fervour in the gin selection, with over 150 gins to be matched with one of around 14 tonics. You can join the gin and foodie club, and enjoy dishes sourced from only a few miles around and created by multi-award winning chef Sandor Szucs.
We love: its bohemian country vibe
Another Place caters perfectly for everyone with an easy charm and thoughtful design. The Living Space is the hub. It's a bright casual bar area with a glass wall that looks out to the lake. Dogs laze under tables and drool at the burgers, children nap on the low sofas or head off to the consoles hidden in a bean bag nook under the stairs, couples stroll in for a pint after a dip in the pool, a soak in the outdoor hot tub, a sauna or a massage. A separate drawing room offers a quiet space of comfy chairs and a huge fireplace, there's a slightly more formal restaurant if required, activities from archery to kayaking and even a babysitting service and Ofsted-certified Kid's Zone so parents can take some time off. Breakfasts in the scenic dining room are a buffet of superb local produce, best eaten with waffles freshly made in self-service revolving irons.
We love: that there's something to do for all the family
Is this the most relaxing hotel in Britain? Quite possibly. There's no reception desk, but floating staff seem always to be exactly where you need them. They'll bring food and drink to wherever you'd like it, whether it's the pods out on the lawn with views of Mawgan Porth, or the colourful bean bag and lounge chair areas. There's a hanging tipi room as part of the Ayurvedic spa, as well as an outdoor cedar barrel sauna, a eucalyptus steam room and a clifftop hot tub. Wherever you settle, the whole place is designed so you'll never want to move and probably not have to either. A wellbeing taster session can help you create a self-care routine and mean that you don't entirely lose the sense of bliss when you leave.
We love: that it's perfect for a relaxing spa weekend
More inspiration…
Boutique Hotels Collection
Our collection of artful hotels, family-run fincas and grand chateaux across the UK and Europe are places where friendly staff, creative design, great food and unforgettable experiences come together.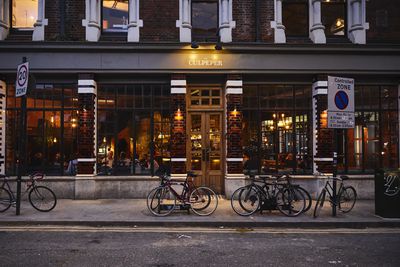 City Breaks Collection
City breaks give you an exhilarating, broad cultural immersion as you settle into the local pace at charming townhouse B&Bs, boutique hotels and chic apartments.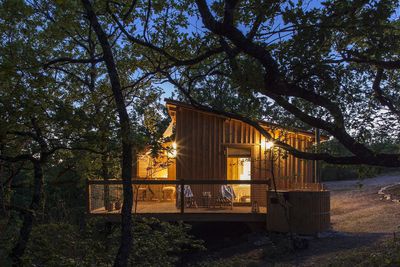 Hidden Gems Collection
Discover our collection of places where you can wander down back streets to hidden cafes and lively markets, immersing yourself in local culture.