Five places to have on your radar right now
We're always monitoring the latest travel trends, through our in-house regional teams, our site and the insight our inspectors pick up while they're out on the road. Here are five places that are worth a visit if you've never been and worth rediscovering if they're old favourites.
The Scottish Borders, Scotland
If your knowledge of the Scottish Borders is limited to the view from the motorway or the beautiful stretch of coastal railway on the approach to Edinburgh, it's time to explore a little deeper. You can travel slower down that same coast on the Berwickshire Coastal Path, eventually crossing the border into England, or walk any of the huge number of trails inland through rolling, forested hills, looking out for osprey and golden eagles. It's also a superb place for road cyclists, with The Border Loop, the Tweed Cycle Way and the Four Abbeys Cycle Route all providing varying levels of challenge on comparatively empty roads. Whether you walk, ride or drive, you won't be stuck for places to stop. The Borders is full of grand country houses, ruined abbeys like the roofless arches of Jedburgh and small towns and villages where pubs have a top shelf to make whisky fans cry. If you get a taste for the original amber nectar, then tracking down and touring the area's growing clutch of distilleries is a great source of sore heads and souvenirs.
Getting there: Take the train to Edinburgh's Waverley station, changing here to head towards Tweedbank. En route, hop off at Galashiels to join the Four Abbeys Cycle Route to visit the Scottish Borders' four famous abbeys: Melrose, Dryburgh, Kelso and Jedburgh.
We suggest: Windlestraw, a relaxing country hotel with beautiful views down the Tweed Valley, or Fiddle Hill, a cosy retreat on a smallholding in the heart of the Scottish Borders.
See all our places near the Scottish Borders >
Pembrokeshire, Wales
Pembrokeshire's 186 miles of incredible coastal pathways, great beaches and dramatic hills make it a destination to rival Cornwall for seekers of outdoor adventure. There's the hike up Carn Ingli in the Preseli hills, superb surf at Whitesands Bay and Freshwater West, canoeing through the strange green waters of the Witch's Cauldron cave and coasteering at Abereiddi that ends with a nerve-wracking leap into The Blue Lagoon. Boat trips out to Ramsey Island and Skomer, at the northern and southern tips of the peninsula, offer great wildlife encounters, with seal colonies and masses of birdlife calling both islands home and dolphins regularly spotted during the crossings. There are some spectacular man-made sights too, from the Cathedral of St. Davids to the Botanic Gardens at Aberglasney and the huge white edifice of Caldey Abbey, a working monastery on an island in the south, closed to visitors except during two daily services.
Getting there: Great Western Trains serve Swansea from London Paddington, and from here you can catch a connecting train to Pembrokeshire. There are also direct services from Manchester, Crewe, Shrewsbury, Hereford, Newport and Cardiff.
We suggest: Penally Abbey, a charming country-house hotel with sea views and delicious food, or Ty Glas, a self-catering cottage for 2 surrounded by wildflower meadows and with the Pembrokeshire coastline in easy reach.
See all our places near Pembrokeshire >
Seville, Spain
The city is a beautiful, beguiling combination of old and new, where you can look over at the Medieval gardens of the Real Alcazar from the raised walkways of the Metropol Parasol, whose cluster of curved latticework structures has been nicknamed "the mushrooms" by the locals. It's a place to wander and be drawn into, following your instincts to tree-lined squares ringed with bars where you can sample the region's legendary jamon serrano, olive oil, salted fish tapas and thick, deep wines. Seville is hardly a hidden gem, but now is a great time to be planning a visit for next year. In January and February, there are fewer tourists but the temperature is a pleasant 20 degrees and you'll time your arrival perfectly for the orange harvest. So many orange trees grow in Seville that the fruit falls in the streets, where it's crushed by wheels and feet until the air is filled with a sharp tangy scent. What does get gathered is used in Jornadas Gastronomicas de la Naranja de Sevilla (Seville Orange Gastronomic Days) where restaurants compete in creating tapas and drinks using Seville's most famous produce.
Getting there: Direct flights leave from Manchester, and London Luton, Stansted and Gatwick. Seville is also well connected to other Spanish cities such as Madrid, Barcelona, Bilbao and Valencia, and is served by the high-speed (AVE) train.
We suggest: Casa 109, a traditional house in the bustling Alameda district with a big roof terrace for relaxing in the Spanish sun.
See all our places near Seville >
Lyon, France
Lyon is France's third largest city, but still surprisingly far down the list on most people's itineraries when they visit the country. Walks along the banks of the Saône and the Rhône, which split the city in three before converging in the south, are beautifully romantic, especially at night when impressive churches loom over the water and reflected street lights ripple in the river. The construction of the Berges du Rhône development has turned 5km of the riverside into a quiet park of fountains and cycleways. It's perfect for a picnic as you take a break from exploring, but that might mean missing out on Lyon's other big draw – the food. The city has been voted culinary capital of both France and the world and you'll never run out of places to eat. Alongside street cafes, simple but delicious bistro food and all manner of global cuisine, you'll find places like L'Institut in the historic quarter, where you can watch as chefs in the Paul Bocuse school cook you superb contemporary food in an open kitchen. To the east of the city, the Grand Parc Mirabel Jonage has a lake with a fringe of beach, giving you the unique opportunity of sunbathing on the sand while deep in central France.
Getting there: Eurostar trains to Lyon Part-Dieu leave from St Pancras International, or there are direct flights from London and Manchester.
We suggest: Le Mazzini & Le Milan Studios, bright and quirky studio apartments in the bohemian heart of Lyon.
See all our places near Lyon >
Bari, Italy
Bari has had a bit of a revival in the last few years. Alongside the 11th-century Basilica di San Nicola, a host of new restaurants and theatres have sprung up in quiet piazzas and along the colourful waterfront. Once seen as the gateway to other more well-known towns in Puglia, it's now speaking for itself a little more. A lot of the newfound buzz of Bari is centred around the Teatro Margherita. Once a playhouse, the impressive domed building right on the harbour has been reinvented as an art space and cultural centre. There are music events and drinks served in the old ticket office, while on the shore just outside a delicious tradition is played out every day. Around lunchtime, as the fishermen return from sea, tables spring up along the harbour and incredibly fresh oysters, prawns, mussels and more are served with just lemon and bread, pretty much straight from the boat. Bari may never rival some of the other parts of Puglia for architecture and history, but it's definitely worth considering for a sunny, sandy city break.
Getting there: There are direct flights to Bari from London Stansted and Gatwick, or you can fly into Brindisi, which is well connected to Bari by train.
We suggest: Agriturismo Masseria Storica Pilapalucci, a friendly B&B in the countryside near Toritto, with orchards to wander through and a pool for cooling off.
See all our places near Bari >
More inspiration…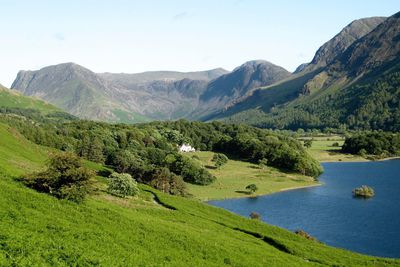 Hidden Gems Collection
Sometimes a truly timeless, authentic experience of a country is easier to feel in its smaller towns and villages than its big cities. Here are places where you can wander down back streets to hidden cafes and lively markets, immersing yourself in local culture.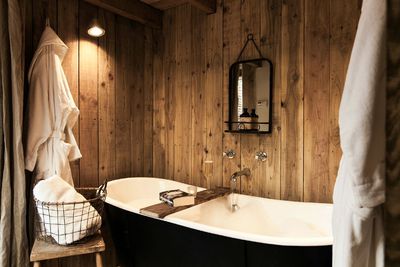 Romantic Getaways
We've found you the most romantic hotels, B&Bs, inns and self catering places perfect for sharing meaningful moments with your other half. Go for long walks in the woods, find your own corner of a lively pub or stay in and read top to tail on the sofa.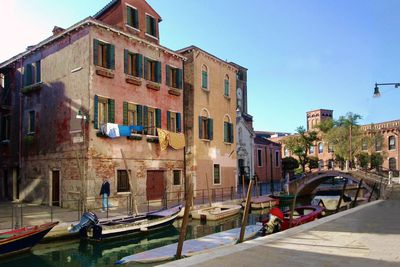 City Breaks - Europe
Discover our favourite city break destinations in Europe, why we love them and where you can stay while you're in town. We've personally inspected every place within our collection, looking for the creativity, character and authenticity that makes for a memorable city break.