Five flight-free itineraries for autumn
It's never been more important to address the impact travel is having on the environment and make a conscious effort to reduce our carbon footprint. It's totally possible – and often cheaper – to travel to many incredible destinations without setting foot in an airport. We've put together five flight-free itineraries to help you plan a trip as environmentally friendly as it is exciting.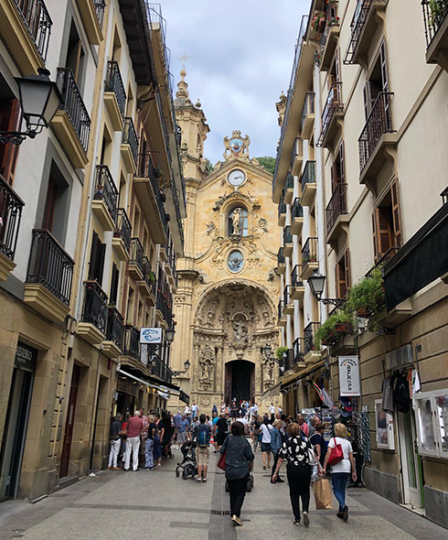 Bilbao and San Sebastian, Spain
Getting there
There are at least two sailings a week from Portsmouth to Bilbao with Brittany Ferries, with an extra one during the summer months.
Day 1
Take the ferry from Portsmouth. The journey takes approximately 24 or 32 hours depending on the type of crossing you take.
Day 2
Explore Bilbao's contemporary style with an architectural walking tour, visiting the Guggenheim and many more amazing buildings. After a good dose of art and culture, head across the river towards the Funicular de Artxanda – Bilbao's famous cable car. A three-minute ride to the top will reward you with incredible views over the city. Once you've worked up an appetite, head to Casco Viejo, Bilbao's Old Town, to soak up the lively atmosphere and sample delicious traditional pintxos and Basque wine from the many bars.
Day 3
Hop on the ALSA train to San Sebastian – which takes just over an hour on the more direct trains. Get yourself a 'pintxo passport', which includes information on 11 top pintxo bars, an old town map, mini phrasebook, glossary, historical info and wine guide. If you'd rather have a guided tour, there are plenty of these available where a guide takes you (and usually other tourists) around some top foodie spots in the city.
Go exploring – like Bilbao, San Sebastian has its own beautiful old town, known as the Parte Vieja (old part). You could easily spend hours strolling its streets, admiring the architecture and wandering in and out of shops. If you're after more insight into the area's history, there are several museums to visit, including the San Telmo museum and Casa de la Historia. The latter is at the top of Monte Urgull – two large hills that sit either side of the bay and offer picturesque views over the city.
In the evening, visit a Basque sidrería (cider house) for a gastronomical experience to remember. In these unique, traditional restaurants cider is served straight from a huge barrel, squeezed into your glass from ten feet away. Most are open seasonally (January–April), but a few are open year-round so you don't have to miss out if you visit out of season. The food is as integral to the experience as the drinks, and the traditional menu rarely varies but is always delicious – salt cod, ribeye steak, cheese and some sides. You'll have to venture a little further out to visit the sidrerías, as they are all located outside San Sebastian in cider country, but many are easily reached by bus. If you decide to travel by taxi, the owners will have no problem arranging your ride home at the end of the night.
Day 4
After a lazy breakfast in one of San Sebastian's many cafés, head to the Playa de la Concha – one of the city's three beaches. Thought by many to be the best city beach in Spain, it offers a peaceful atmosphere and beautiful scenery. Take a stroll along the coastline or cool off in the crystal clear blue waters. If you're after something more adventurous, Zurriola beach offers excellent waves for surfing, as well as stand up paddleboarding and other watersports.
If fine dining is your thing and your budget allows, there are three Michelin star restaurants in San Sebastian. Booking ahead is essential, but worth it for an unforgettable culinary experience.
Stay at: Far Out Inn, San Sebastian, a bohemian B&B with breathtaking views of the San Sebastian coastline.
SEE ALL PLACES NEAR SAN SEBASTIAN >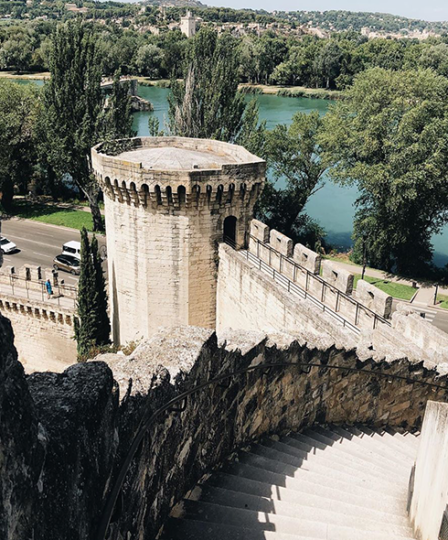 Avignon, France
Getting there
The Eurostar from London St Pancras to Avignon runs several times a day and takes about 7 hours. The timetable can vary seasonally so it's best to check this in advance.
Day 1
Take the Eurostar from London, Ebbsfleet or Ashford and you'll reach Avignon in about 7 hours.
Once you've dropped off your bags, it's time to sink your teeth into the culture of this intriguing city – literally. There are few better ways to discover a new area than through its food, so we recommend starting off the trip with a gourmet food tour. These tours typically involve being shown around the city's various shops, cafés and bars to sample local delicacies, and they have the added bonus of helping you get your bearings in an unfamiliar city. They also champion local independent businesses and are a rich source of foodie inspiration that will help you plan where to eat for the rest of your trip.
Once you're suitably fed and watered, take a walk to the Pont d'Avignon, also known as Saint Bénezet's bridge. A UNESCO world heritage site and one of the city's most iconic landmarks, it's definitely worth a visit for a dose of history.
If you prefer a road slightly less travelled, there are various other impressive monuments to be explored, including the Clocher des Augustins – Avignon's very own leaning tower to rival that of Pisa.
Day 2
A 40-minute walk from Avignon will take you to Villeneuve-Lès-Avignon. This charming little town is easily explored on foot, either via a guided tour or simply meandering aimlessly through its picturesque streets. Head back into Avignon for a relaxed al fresco dinner and a spot of people watching.
Day 3
Start the day with a coffee on the Place de l'Horloge, Avignon's main square. This busy spot is by no means a hidden treasure, but it's great for immersing yourself in the buzz of the city and watching the world go by while you plan the rest of your trip.
The Rhone river is one of Avignon's defining features, and it has always played a key part in the area's history. Several companies offer river cruises at various times of day, so we recommend fitting one into your trip. It's a leisurely way to steep yourself in the city's rich history and enjoy wonderful views of the landmarks while you're at it.
Day 4
A trip to Provence wouldn't be complete without sampling some local wine, so book onto a wine tour and allow an expert sommelier to talk you through this region's most famous export. Many vineyards also offer packages that include food as part of the experience.
Stay at: La Divine Comédie, Avignon, an 18th-century mansion in the centre of Avignon, with a beautiful walled garden and a swimming pool.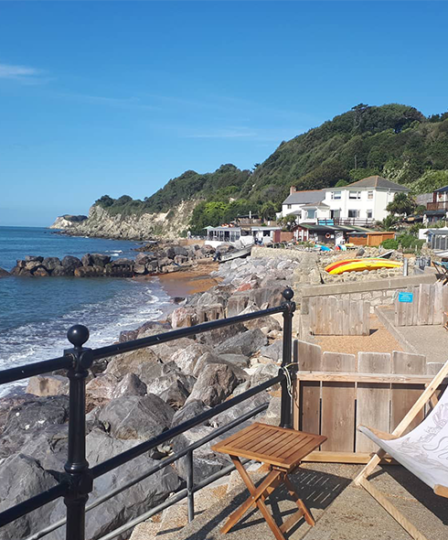 Ryde and Ventnor, Isle of Wight
Getting there
Wightlink ferries depart from Portsmouth, Southampton or Lymington and arrive at Cowes, Ryde, Fishbourne or Yarmouth.
Day 1
Take the ferry from Portsmouth to Ryde, which takes around 20 minutes. Once you've arrived in Ryde, we recommend spending a few hours exploring this charming little town and its vibrant shopping streets – most of them framed by the sight of the deep blue sea in the distance. If you visit during the summer months (and the weather is on your side) pack a picnic and walk along the pier to Ryde beach. This sandy beach is perfect for killing a few hours sunbathing, people-watching and gazing out to views of Portsmouth on the horizon.
For the latter part of the day, we recommend catching a bus from Ryde city centre to Ventnor – this takes just over an hour. This town on the south-east coast of the island was established during the Victorian era and this is reflected in its distinctive architecture, including the beach huts – repurposed bathing machines that once allowed Victorians to bathe in the sea with dignity. It's also home to a thriving arts scene, hosting several festivals throughout the year including the Isle of Wight Film Festival, and the former post office is now the Ventnor Exchange – a theatre, bar and record shop. Pop into the Exchange for a pint of craft beer and a mooch around, before heading to town to grab some fish and chips and watch the sunset.
Day 2
After a relaxed breakfast in one of Ventnor's many cafés, take a boat trip tour of the local coastline. These can be booked through Ocean Blue Quay, who also offer lobster or mackerel fishing trips if you fancy catching your own dinner while you're out there.
Steephill Cove should definitely form part of your trip, if not solely for its postcard-perfect great looks – its pick'n'mix of fishing cottages, seafood restaurants and relaxed atmosphere provide more than enough reason to seek out this unspoilt beach.
Head to one of Ventnor's award-winning restaurants for dinner – perhaps one on the seafront so you can soak up views of the sun setting over the ocean.
Day 3
Fuel up on a hearty breakfast and head to St Boniface Down, ironically the island's highest point, for a morning hike. It's a challenging route, but well worth the incredible views of sparkling blue sea and oak trees from the summit. With carpets of bright purple heather and ocean views stretching for miles, you could be forgiven for thinking you were in the Mediterranean. Keep your eyes peeled for the resident herd of feral goats that were introduced to the area to help control scrub on the chalk slopes. You might also spot buzzards gliding overhead. Bonchurch Landslip is a great alternative for a slightly less energetic walk, and is worth it for the remarkable Devil's Chimney alone – a rock cleft with steps descending into the landslips. This split in the rocks initially looks rather eerie, but descend the staircase and you soon emerge through the other side into a lush green landscape.
Stay at: Hillside, Ventnor, a contemporary hotel with amazing views towards Ventnor and out to sea. Pitts Keep, Bonchurch, a stylish Victorian villa with a magical cliffside garden.
SEE ALL PLACES ON THE ISLE OF WIGHT >
Inverness and the Scottish Highlands
Getting there
The Caledonian Sleeper train departs from London and takes just over 11 hours to reach Inverness. Fares start from £50 one way, depending on the option you choose.
Day 1
Inverness is known by many as the gateway to the Highlands, so it makes sense that this should be your first stop on the trip. What's more, if you're feeling a little jaded from the long journey, the laid-back feel of this charming city should be just the ticket.
We recommend a trip to Leakey's Bookshop on Church Street for a relaxing start. This place is a feast for the senses – hundreds of books fill its interior with colour and the comforting scent of old pages, and the stunning stained glass windows are a nod to its former life as an 18th-century Gaelic church.
Once you've recharged your batteries, a walk to the Ness Islands should be a decent warm-up before you visit the Highlands later in the trip. The islands are situated in the middle of the river Ness and are connected by beautiful Victorian suspension bridges. Pack a picnic and finish your stroll with a leisurely lunch on the embankment, watching local fishermen casting their lines into the river.
Day 2
Take the train from Inverness to Aviemore, which takes about 40 minutes. This Scottish town is the perfect base for a trip to the Highlands, and is often described as a mecca for outdoor activities. Cycling is a great way to see as much of the region as possible while taking in picturesque Highlands scenery. Hire bikes from Mike's Bikes and set off on one of the many cycling trails – the staff are more than happy to give recommendations. You'll want to keep an eye out for wildlife, as 25% of the UK's endangered species call Aviemore and the Cairngorms their home. If you're lucky, you might spot ospreys patrolling the lakes for fish, pine martens slinking around among the trees or even Scottish wildcats stalking their prey.
Day 3
It goes without saying that Scotland is renowned for its whisky, so we think a visit to a distillery (or distilleries) should be part of any visit. The Cairngorms are home to six distilleries, some specialising in whisky, and others gin. Tours and tastings can be arranged, but make sure you do your research as some require prior notice. If you're travelling without a car (or lacking a designated driver volunteer) the Cairngorm Brewery is based in Aviemore town, so is a great, accessible alternative. Tours can also be booked here, allowing you to learn about the brewing process and taste some excellent craft beers and ales.
Stay at: Craigiewood, Inverness, a cosy Highlands cottage with forest and coastal walks from the doorstep. Culdearn House, Grantown on Spey, an elegant hotel with comfortable rooms, close to castles and whisky distilleries.
SEE ALL PLACES NEAR INVERNESS >
SEE ALL PLACES NEAR AVIEMORE >
Co. Antrim, N. Ireland and Co. Donegal, Ireland
Getting there
There are two ferry routes between England and Ireland: Liverpool to Dublin (P&O Irish Sea) which runs 12 times weekly, and Liverpool to Belfast (Stena Line) which runs 13 times weekly.
Day 1
Take the ferry from Liverpool to Belfast, which takes about 8 hours. Once you've arrived in Belfast, get the bus or train to Ballycastle. Both options take around 3 hours. The seaside town of Ballycastle is an ideal base for exploring Northern Ireland's wild north coast. Once you've gotten your bearings, we recommend heading towards Ballintoy to walk the coastal path and cross Northern Ireland's famous bridge – the Carrick-a-Rede rope bridge. There's a small fee to cross the bridge, so you'll need to purchase tickets before you set off. As you walk, gaze out at the picturesque sea views and keep an eye out for Rathlin Island and Scotland on the horizon. The bridge itself is not for the faint hearted – only two people are allowed to cross at a time, and it can feel a little wobbly underfoot! It's a thrilling experience if you're up for the challenge, and the scenery from Carrick-a-Rede island makes it all worthwhile.
Much of the Game of Thrones series was filmed in locations throughout Northern Ireland, and one that's worth visiting (whether you're a fan or not) is the Dark Hedges in Stranocum, near Ballymoney. This remarkable avenue of beech trees along Bregagh Road have to be seen to be believed, but once you visit it's easy to see why this enchanting spot has been voted one of the most beautiful locations in the world. It's rumoured that the hedges are haunted by The Grey Lady – a ghost that glides along the road, zigzagging through the tangled trees and vanishing when she reaches the end of the row.
Day 2
Take the ferry from Ballycastle to Rathlin Island, which takes 20 or 45 minutes depending on the ferry type. Rathlin is the only inhabited island in Ireland, and we use the term loosely – fewer than 150 people live here. The island is also home to a colony of fat, relaxed seals who are usually quite happy to be watched and photographed from a distance. Perhaps the most famous residents, however, are the hundreds of puffins who visit the island from April to July to raise their young. Outside of puffin season, you can still visit the RSPB's Rathlin West Light Seabird Centre from March to September, where you can observe seabirds as they visit the island to breed. You might see guillemots, razorbills, kittiwakes and fulmars, amongst others. Wrap up your time on Rathlin with a visit to McCuaig's, the island's only pub, tucking into some Irish stew or fish and chips while gazing out at the harbour.
Day 3
If you can, we recommend hopping on the bus to Coleraine and hiring a car for the next leg of your journey. The drive from Coleraine to Dunfanaghy takes about 2 hours, but it's incredibly scenic and it's always exciting crossing the border – don't forget your euros! If you need to stretch your legs or grab a coffee, Derry/Londonderry is a good halfway stop. You'll know you're approaching county Donegal when the roads get more and more remote, and you become enveloped by the wild, rugged scenery this region is known so fondly known for.
Once you arrive in Dunfanaghy, take a stroll on the tiny main street, the length of which can be walked in less than 5 minutes. Pop in to the gift shop for some unique souvenirs – think goat's milk soap, Irish crystals and Guinness fudge. Once you've worked up an appetite, tuck into some delicious local grub at Starfish Café, Arnolds or one of the other excellent, independent eateries.
Day 4
For a tiny town, Dunfanaghy has a great and varied selection of outdoor activities on its doorstep. Dunfanaghy beach is a popular destination for surfers, and there are plenty of other excellent surfing beaches a short drive away. Head to one of the two surf centres to hire a board and get stuck in, or book some lessons if you're a beginner. If you don't fancy riding the waves, just take a walk along this beautiful beach and observe the surfers and vast blue sea from a distance.
A ten-minute drive will take you to Ards Forest Park, a lush green park between Dunfanaghy and Creeslough. This 480-hectare park is rich in wildlife and hours can be spent exploring its secluded beaches, rivers and viewing points. There are numerous signposted walks and you'll be spoilt for choice, but guaranteed to be rewarded with some spectacular natural beauty no matter which path you take.
In the evening, sip a velvety pint of Guinness and feast on wood-fired pizza in Patsy Dan's pub. If you're lucky, you might visit during one of their famous, toe-tapping traditional music sessions. Even if not, the atmosphere in this cosy local gem is hard to beat any night of the week, and the warm Irish hospitality will provide a wholesome ending to your trip.
Stay at: Bath Lodge, Ballycastle, a quaint house perched above the beach with views of Rathlin Island and Scotland from the windows. Dromore House, Coleraine, a Georgian B&B with huge beds and a grand piano, close to Wild Atlantic Way walks. Breac.House, Dunfanaghy, a beautiful B&B with minimalist interiors and incredible sea views, even from the bed.
SEE ALL PLACES NEAR BALLYCASTLE >
SEE ALL PLACES NEAR COLERAINE >
SEE ALL PLACES NEAR DUNFANAGHY >
Inspire me…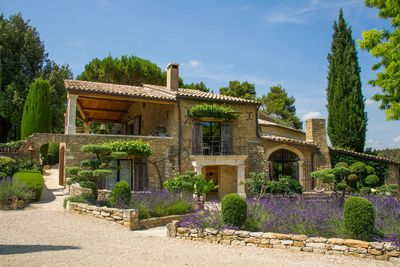 Guide to Provence
The Eurostar from London will whizz you straight from the city to the sunny south of France within just four hours. Our guide to Provence reveals our top tips, favourite destinations and new places to stay in the region.
Eco Holidays
Discover our collection of self-catering places, hotels and B&Bs who take an ethical approach to what they do. Find owners who grow their own produce, eco barns with plant insulation and farmhouse cottages where energy is powered by solar panels.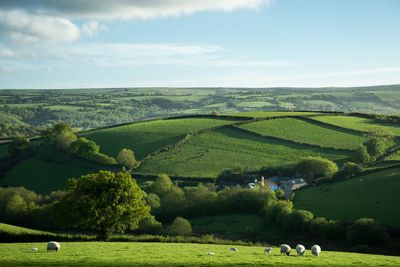 UK National Parks
We love a road trip; they allow you to see much more of a place and its landscapes. Our collection of places let you immerse yourself in the scenery and culture of the UK's beautiful National Parks.