Five great alternatives to popular destinations
You might have noticed that we're big advocates of veering off the tourist track and exploring roads less travelled in search of unique experiences. Sometimes, the best trips are those where you forgo crowded destinations in favour of their unsung neighbours. A little more breathing space really helps you get under the skin of a new area, and fewer tourists means you're more likely to rub shoulders with locals wherever you go. Read on for our roundup of five great alternatives to places you know and love.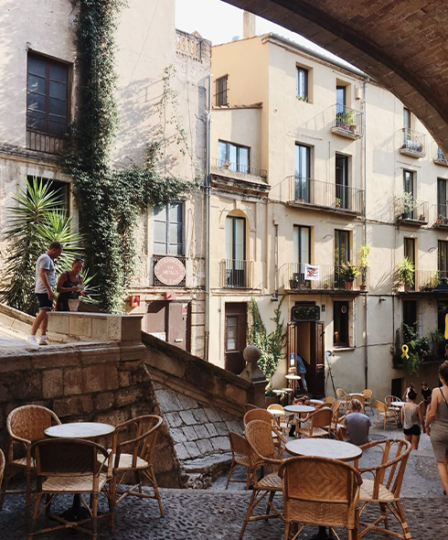 Girona, Spain
Compact and incredibly walkable Girona packs a cultural punch for a city of its size. It's immensely proud of its Catalonian identity – something you'll soon realise as you walk its streets and see that they're dotted with variations of the Catalonia flag, rather than the familiar red and yellow of the Spanish one. The residents' passion for independence is undoubtedly linked to their pride and love for their city and its sights – and it shows.
The real beauty of this pocket-sized destination, and what makes it such a great alternative to Barcelona, is its ability to make a huge impression and steal the hearts of all who visit. It offers all the food, culture and warmth of its bigger Catalan cousin, but with a more laid-back feel. The Gironan culinary scene is difficult to beat – being home to the world's second best restaurant and countless tapas bars. Food tours are easily arranged, and are a great way to immerse yourself in the local food scene with help from an expert. Following your guide in and out of the city's buzzing restaurants and bars, you'll get to fill your face with carefully-chosen local delicacies – think crispy mushroom croquetas, tangy manchego cheese, classic patatas bravas and regional wines. What's more, the tour is always served with a healthy dollop of local history, so you can learn more about the Catalan culture and lifestyle.
Stay at: Mas Vinyoles, Girona, a charming 1950s farmhouse in quiet countryside close to beautiful beaches.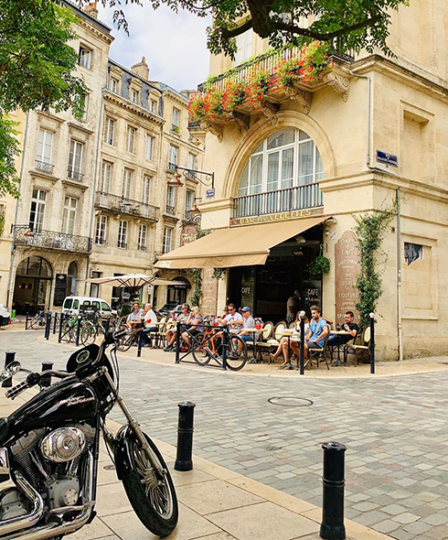 Bordeaux, France
If you loved Paris, you're sure to fall in love with the historic city of Bordeaux. This prosperous city exudes elegance, thanks to its amazing architecture comprised mostly of beautifully-preserved listed buildings. One of the best things about Bordeaux is the variety – you can spend an afternoon strolling through quiet countryside, or a buzzing evening in the packed city-centre bars and restaurants. Of course, Bordeaux is also world-renowned for fine wine, and the success of this region's best loved export is down to its warm and temperate climate. When the wine is this good and it's almost always sunny enough to drink it al fresco, you know you're onto a winner.
Bordeaux may be smart, but its wide array of brilliant, buzzing flea markets gives it a fun and quirky edge. Marvel at amazing antiques at the Foire à la Brocante des Quinconces, rifle through vinyls at the stylish Les Puces de Saint Michel or get your vintage fix at the Grand Déballage des Puces de Saint Michel. Bordeaux is also dotted with plenty of more modest markets and fairs. Try not to plan your time too rigidly – strolling through the city streets and seeing what you stumble upon can be a real delight, and it's all part of the magic.
Stay at: Bordeaux Apartments, Bordeaux, a luxurious apartment in central Bordeaux that's perfect for a romantic city break.
SEE ALL PLACES NEAR BORDEAUX >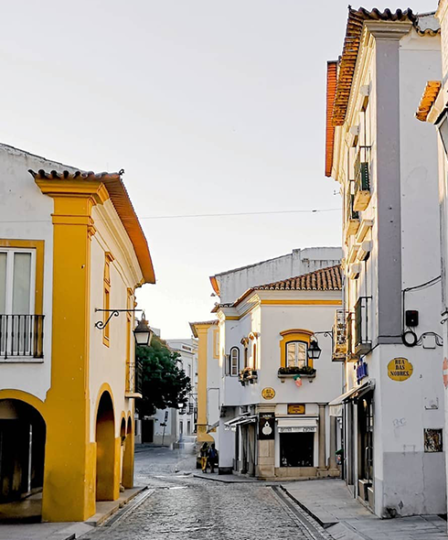 Évora, Portugal
It's impossible not to be charmed by Lisbon's vibrant buildings, delicious food and warm, friendly people. Évora, a smaller city and the capital of Portugal's Alentejo region, offers all of this in spades – so it's a great alternative if you already know and love Lisbon. Autumn is a wonderful time to visit, as the city cools down after a sweltering hot summer but the sun is still likely to be shining.
There's an infectious slow pace of life here, most likely due to the high summer temperatures making it difficult to do too much during the day. We recommend embracing it by relaxing on a sun-soaked terrace sipping coffee, tucking into a pastel de nata and people-watching. If your feet start to itch, there's a huge variety of sightseeing to be had in the city and on its outskirts. Se de Évora, the biggest medieval cathedral in Portugal, will set you back just 3 euros. Home to a statue of a pregnant Virgin Mary, the bells used to ring every time a local woman went into labour.
Perhaps the most interesting sight, and certainly the most unique, is the Capela dos Ossos or 'Bone Chapel'. The walls of this 16th-century chapel are decorated with bones, skulls and entire skeletons retrieved by monks from local cemeteries. At the time of its creation, the aim was to remind the residents of Évora of the triviality of material possessions due to the inevitable eventuality of death.
Being in the heart of the wild and picturesque Alentejo means there are endless day trips on the doorstep. It's an amazing wine region, and has some of the quietest, most unspoiled beaches to be found anywhere in Europe. Book a blind wine tasting at Herdade do Esporão winery or hire bikes and explore the dramatic scenery of the Guadiana Valley Natural Park. End each day by indulging in delicious Portuguese food and amazing wine while watching the sunset from a lively restaurant patio.
Stay at: Quinta do Cano, Évora, a friendly B&B where you can feed the donkeys or plan a day out to one of many excellent local vineyards.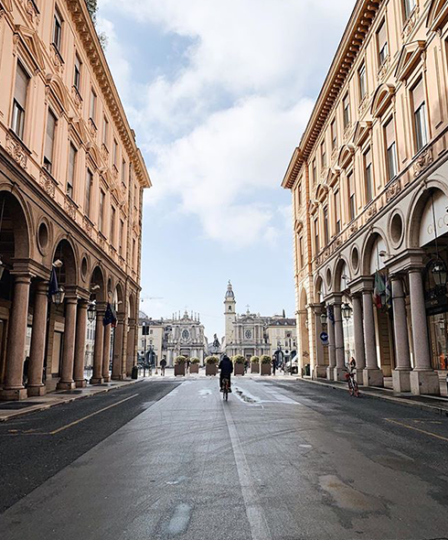 Turin, Italy
Surrounded by rolling green hills and filled with stylish aperitivo bars and romantic restaurants, Turin is a quintessentially Italian city that gives Rome and Milan a run for their money. It was Italy's first capital when it became a country over 150 years ago. Today, it's known for its unique architecture and thriving culinary scene.
This foodie haven is home to Europe's largest open-air food market, where it's easy to while away hours meandering through avenues of stalls brimming with colourful produce and watching locals doing their weekly shop. Evenings are best spent in one of the city's many aperitivo bars, renowned for their lively atmosphere and culture of sharing and generosity. On Fridays, many bars have a unique special offer – buy a drink, and you can eat all you like from the buffet, piled high with fragrant ciabatta, salty salami and nutty Raschera cheese. This Torino tradition is a favourite with locals and tourists alike and it's not difficult to see why.
Turin is a city very much of its time, with a modern big city feel – a rather dramatic contrast to stereotypical concepts of Italian towns with quaint narrow streets and ancient architecture. It still has all the Italian charm you'd expect from any of the more popular destinations, while maintaining its own very distinct character. Approach this stunning city with an open mind and an empty stomach, and it's sure to delight you.
Stay at: Castello di San Sebastiano Po, Turin, an elegant hotel in a medieval town steeped in history, less than an hour's drive from central Turin.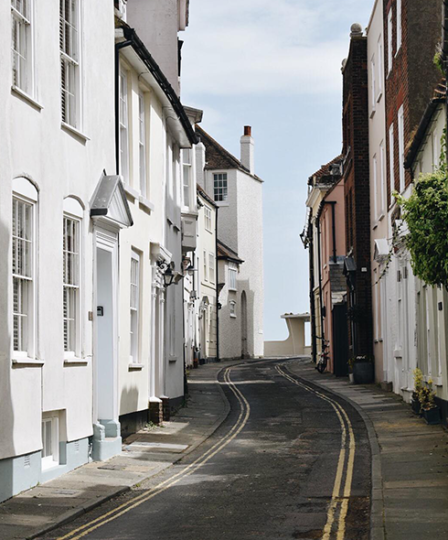 Deal, Kent
Going abroad is great, but we think British seaside towns are in a league of their own and deserve a special mention. After all, there are few things more comforting and nostalgic than eating fish and chips on the beach to the soundtrack of crashing waves. If you grew up anywhere near Cornwall or Devon, chances are you'll have visited St Ives at least once. It's a little town that's had a big impact thanks to its charming streets, thriving art scene and beaches that wouldn't look out of place in the Mediterranean. It can get busy in high season, so if you're after somewhere with all the same perks and fewer crowds, look no further than Deal, Kent. This delightful town offers quaint streets lined with pretty Georgian houses, excellent seafood, buzzing bars and a flourishing creative scene. It's got a Saturday market that sells local produce, flowers and trinkets galore, and with its own al fresco wine bar. There's also a packed events schedule, with annual concerts on the seafront, a carnival and an autumn harvest party.
For days out, Deal Castle is a good shout – an impressive castle with an interesting history and child-friendly exhibitions. For a more relaxed pace, you can't go wrong with a wander through Deal's narrow streets, stumbling upon elegant boutiques, vintage shops and eclectic cafés. The pubs are excellent and quintessentially English, with friendly welcomes and homely food. Venture a little further out of town and you might come across Deal's micropub, which serves up local ales, spirits and quizzes. You can even bring in your own fish and chips from the chippy next door.
Stay at: 49 The Marina, Deal, a spacious apartment with its own courtyard garden, a stone's throw from Deal beach.

More inspiration…
Hidden Gems
Discover our collection of off-the-beaten-track places where you can wander down back streets to hidden cafes and lively markets.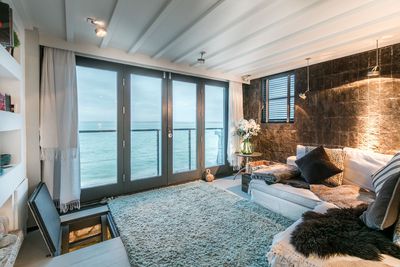 Romantic Getaways
Discover our collection of the most romantic hotels, B&Bs, inns and self catering places perfect for sharing meaningful moments with your other half.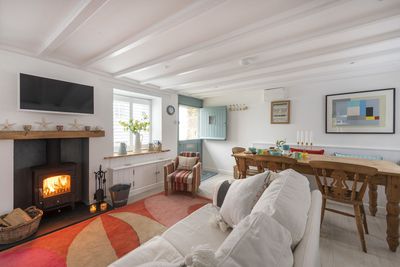 Coastal Holiday Breaks
Find your perfect cottage, hotel, inn or self-catering place on the coast. From white villas in the Amalfi, to Cornish spa hotels and old stone cottages in Pembrokeshire.