A new wave of B&Bs: our top six for contemporary
In recent years the British B&B offering has become much more varied, challenging the traditional perception of this much-loved accommodation type and providing something to suit all tastes. Taken from our new Great British Bed & Breakfast Guide, these are some of the places that are bringing a contemporary edge to the B&B, turning the traditional cottage image completely on its head.
Mount Pleasant Farm, Somerset
A boutique B&B full of surprises, with market-find furniture and fun, arty decor. Daisy has restored the cottage using reclaimed everything: painted or gold-leafed pieces, polished boards, beautiful bedheads and Indian banisters. Each of the bedrooms is individually styled and all to the highest spec; enjoy a soak in the copper bath tub or head out for a dip in the pool.
The food is fresh, local and delicious – think homemade granola, local bacon, bread, jams, cakes and eggs from Daisy's parents' smallholding. If you fancy venturing out, Cheddar and Glastonbury are both nearby for day trips.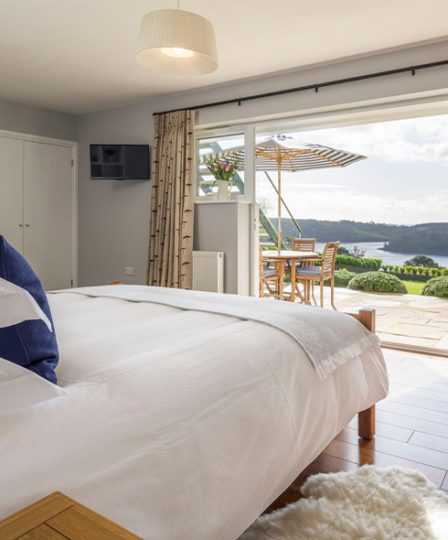 Hir Kemmyns, Cornwall
From the moment you drive through the gates you get a sense of crisp modernity combined with the most inspiring sea views. The two B&B rooms have their own entrances from the back garden and are decorated in cool, calming colours.
Each morning you'll wake to the light on the waves as you look out across to St Mawes and beyond, which you can admire while tucking in to your continental breakfast of freshly baked bread, croissants, homemade jams, cereals and fruit salad.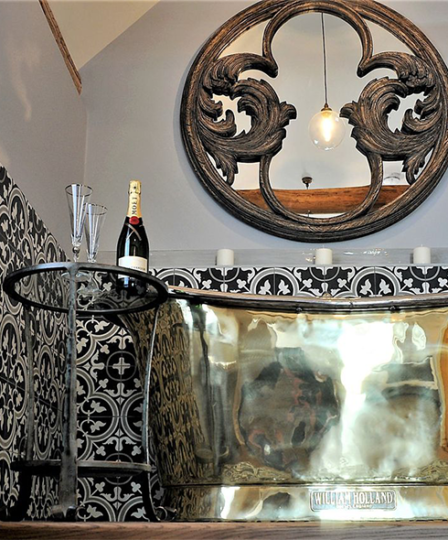 The Mill, Suffolk
Paul and Clare have done a brilliant job of turning their Grade II listed mill into a contemporary boutique B&B. Each beautifully furnished room is separate from the main house, with private parking and an individual entrance. One room boasts the original Tudor turrets of Melford Hall and a great brass bath, while the other has its own log-burner and a private walled garden.
Everything under the rustic beamed ceilings is bespoke and well cared for. Generous breakfasts are served up in the bright conservatory at the main house, or in the garden during summer. The high street and nearest pub are both less than a minute's walk away, and you've got free use of bikes and kayaks for days out on the River Stour or one of the many cycling routes.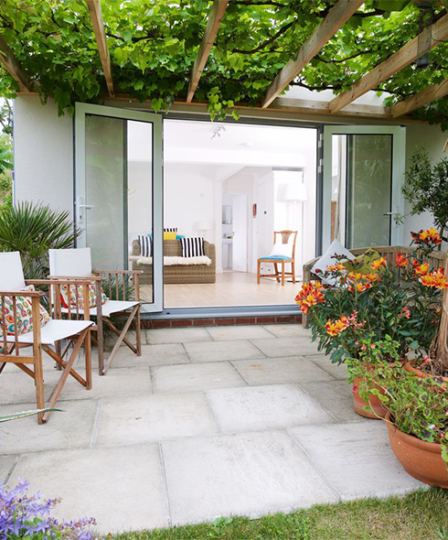 Lulworth House, Dorset
Breathtaking views, coastal walks, wildflowers and pretty beaches all lie on the doorstep of this remote B&B on a peaceful lane. The owners are creative types, and it shows in the decor. Each bedroom comes with its own terrace, perfect for an evening drink on sunny days, as well as crisp white sheets and colourful furnishings.
Enjoy delicious breakfasts out on your terrace or all together around the large dining table. The sea is a 10-minute walk away, and Lulworth Cove is close for great restaurants and beautiful scenery.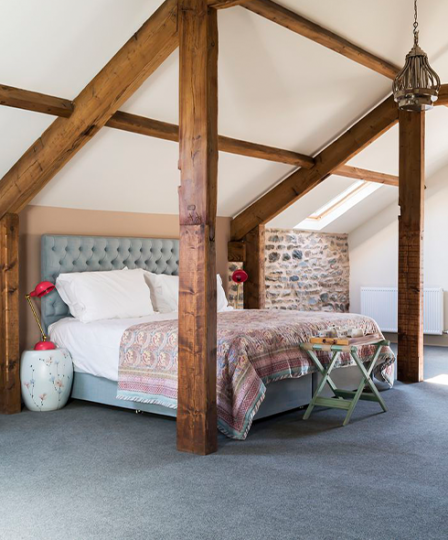 The Malabar, Cumbria
Fiona and Graham have turned the barn next to their farmhouse into deeply comfortable, smart spaces influenced by Graham's time in India. You'll spot elephant-shaped coffee tables dotted around and tapestry-inspired bedspreads up in the bedrooms. The real stars of the show, however, are the yellow and purple roll top baths, which are extremely inviting after a long walk along the Howgill Fells.
The charming market town of Sedburgh is close for great pubs and restaurants, and you'll return each evening to a cosy log burner and luxurious bed.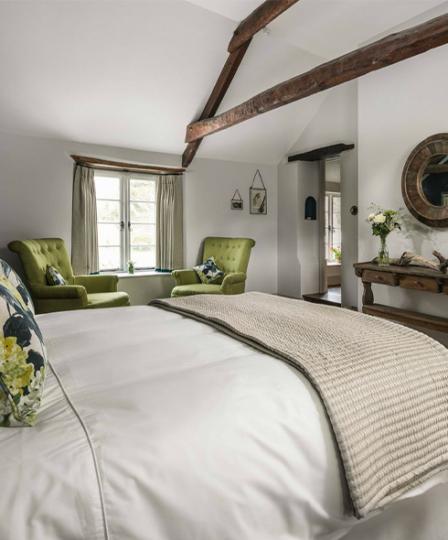 Hooppells Torr, Devon
Jeeva and Simon have created the ultimate place to relax in their rambling farmhouse, from the tea and cake on arrival to the comfortable beds. In the bedrooms, old features like original wood floors and beams are mixed with bold contemporary colours, linen furnishings and fabulous roll top baths.
Look out over spectacular country gardens while you tuck into your cooked breakfast and plan the day's activities. There are six acres of grounds for you to explore as well as a secret beach, but sometimes a swim in the saltwater pool is all you need.
Find your perfect B&B…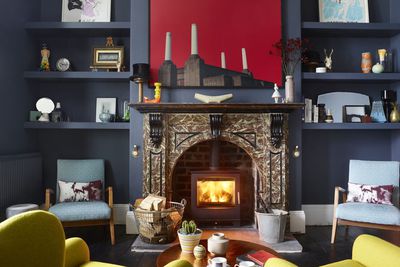 Bed & Breakfast Collection
Our B&Bs range from Cornish cottages on the coast to highland estates and hilltop Tuscan villas. They are all characterful, unique places to stay, run by people waiting to welcome you to their homes.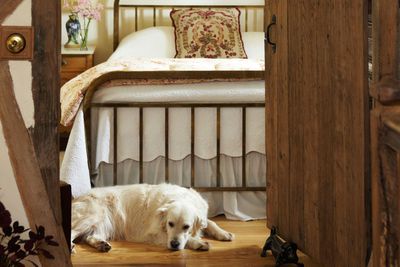 Dog-friendly B&Bs
Why set off for a place with lovely woodland rambles without your dog? These B&Bs are perfect for people and pets alike to curl up and nap or head out and explore.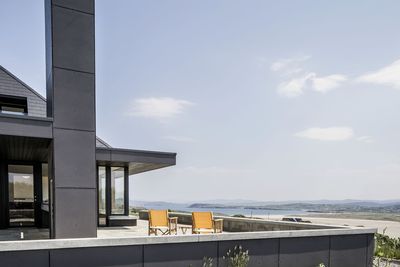 Perfect weekend breaks
Find a B&B and hide away for the weekend. Your hosts will help you fit everything into a few days or get the relaxing break you need.