Six of our best waterside pubs
There's something uniquely British about flocking to the waterside as soon as the sun comes out. These pubs can't be beaten for making that mad dash to the coast or the riverbanks to see the sparkle of sunlight in your beer. We handpick six of our favourite waterside pubs below, but you can view our full collection here.
Big windows and a long terrace let you make the most of views over the estuary where the Taw and Torridge join, as you sample the great food and local ale. The coastal path and the Tarka Trail both run nearby, letting you explore the waterside to work up an appetite for what the creative team is cooking up.   
The menu changes monthly and is brimming with variety; you might get handpicked Brixham crab with pickled kohlrabi, followed by tandoori spiced fish with bombay potatoes. There's Exmoor lamb, local pheasant, a great burger and good vegetarian options; good wines and a range of beers, with a weekly changing local guest ale.
It's a long, spectacular hike from St Ives to the Gurnard's Head on a remote curve of coastline, but when you're sitting in the garden looking out over the waves, it makes it all worthwhile. There are easier ways to arrive and sample the superb local flavours of this renowned dining pub, but none so scenic. 
Inside, it's earthy, warm, stylish and friendly, with rustic interiors and fires at both ends of the bar. Logs are piled high in an alcove, maps and art hang on the walls, books fill every shelf; if you pick one up and don't finish it, take it home and post it back. Comfortable, cosy bedrooms have views over the Atlantic or the moors.
In a stunning spot on the Pembrokeshire coast, this bar and restaurant has a down-to-earth ambiance and an easy sea breeze feel. Great ingredients are gathered up locally and served simply, from the cocktails in the cellar bar to mains in the sparkling dining room or coffee and cake in the garden.   
You eat in style with a fire burning at one end of the restaurant and good art hanging on the walls. Best of all is the back garden with a mountain-fed stream pouring past.
Everything about this classic pub echoes its location – the beer is brewed on site, the crab sandwiches aren't from much further away and the place is imbued with salty air and seafaring tradition. In winter, cram into the old stone bar, in summer rest your pint on the fence and watch the waves on the beach. 
The food is simple, scrumptious and as local as possible: crabs and kippers from Seahouses, free-range organic meat from the Borders.
This second Ship Inn has lovely views of the Firth of Forth and serves superb seafood. There are few inns where you can sit on the terrace and watch a game of cricket on the beach below. Legends like Viv Richards, Wasim Akram and Mark Waugh have allcome to take part, with the cosy bar serving as the pavilion and happy lunchers applauding politely between bites.  
You can expect nothing but delicious food – fish and seafood from local waters, lamb and beef from nearby farms, sinful puddings you can't resist; there are regular barbecues on the terrace, too.
A classy gastropub down the canal from Bath, where you can watch the boats putter past as you enjoy the great food. The enormous terrace still manages to fill up in summer, but there's always a lively atmosphere with an eclectic mix of hikers, cyclists and city escapees all gathering for a pint in the sun. 
It's a difficult task choosing from the seasonal menu – splendid salads, posh burgers and hearty main courses buzzing with flavour – you'll be spoilt for choice. Add a fantastic Sunday roast and you're all set for a memorable visit.
More inspiration…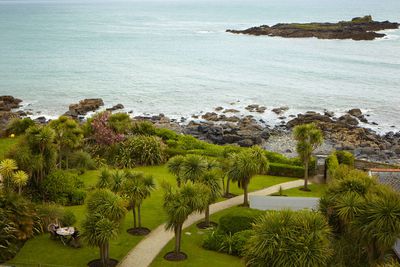 Waterside Pubs Collection
View our full collection of waterside pubs, and discover beautiful sea views and canal-side watering holes.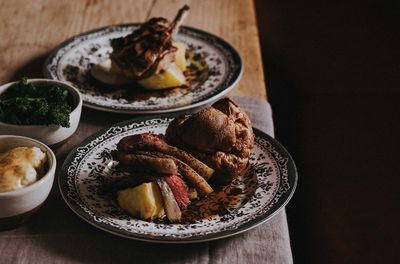 Our top six pubs for Sunday Lunch
Our favourite pubs for locally sourced produce, award-winning Yorkshire puddings and perfectly cooked classics.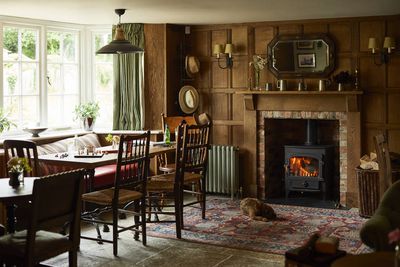 Pubs Collection
Discover our brilliant collection of pubs and inns. As always, each place is inspected and loved by us.