Coastal trails, new rails and overnight trains – fresh ways to see the UK
In 2021, we probably all got to know the UK much better than we'd thought possible. You might have imagined this leading to a bout of cabin fever, but instead we feel a renewed sense of love for our island home. Now, with the landscape of travel changing as more of us look for greener holiday options, we've gone, slowly and sustainably, in search of new ways to explore the UK.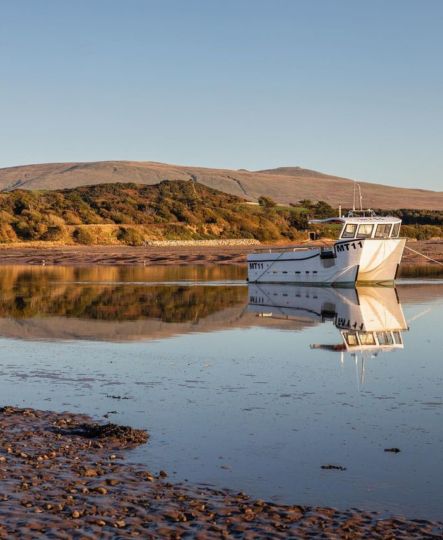 Cumbria, but not the Lake District
The most you normally experience the sea on a trip to the Lake District is when it appears as a silver ripple on the horizon after you've climbed a peak, but with a new stretch of coastal path opening, that might be about to change. The England Coast Path National Trail was extended in 2021, with almost 33 miles of new footpath running from Whitehaven in the north to Silecroft in the south.
The southern section falls within the national park boundary, so you're technically still visiting the Lake District at times, but the landscape and sea views make it a very different experience from clambering uphill beside dry stone walls. You'll cross beaches and dune fields and see the mighty red cliffs of St Bees Head, as well as catching sight of the towers and dome of Sellafield, which is quite striking if you like that sort of thing. Detours and loops take you away from the coast on occasion, but you'll find fascinating spots like the supposedly haunted Muncaster Castle and the Eskdale Railway, which runs into Ravenglass, the only village on the park's coast. 
View our places to stay in Cumbria >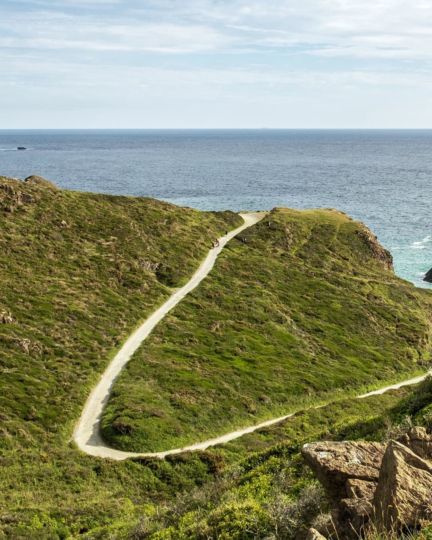 West Kernow Way
We'll never tire of finding new ways to see Cornwall, so the 150-mile cycle route known as the West Kernow Way was always going to pique our interest. The loop starts and ends in Penzance, cruising (depending on calf strength) past the Minack Theatre, the mining ruins that stand looking out to sea at Botallack and ancient standing stones at Mên-an-Tol and Carn Brea. It's been designed to take four days, but it's more than possible to take on a short section and many have been known to hire an E-bike for the occasion!
The route is the culmination of a year's work by the charity Cycling UK, who have painstakingly pieced it together from bridleways, paths and country roads, using as little of the latter as possible. Their goal is to shed light on the 49,000 miles of paths across England and Wales that are at risk of being extinguished unless officially marked on the legal record of public rights of way. Sophie from Cycle UK explains that, "Many of these routes, which have been used for centuries, aren't officially recorded on the map, and if they aren't added by the cut-off date of 2026, they could be lost forever."
You can help just by walking the West Kernow Way and keeping the trail alive, but there other ways of getting involved, too. Cycling UK, along with Ramblers and the British Horse Society, have plenty of resources on how to find, record and protect footpaths across the UK.
View our places to stay in Cornwall >
"Many of these routes, which have been used for centuries, aren't officially recorded on the map, and if they aren't added by the cut-off date of 2026, they could be lost forever." – Sophie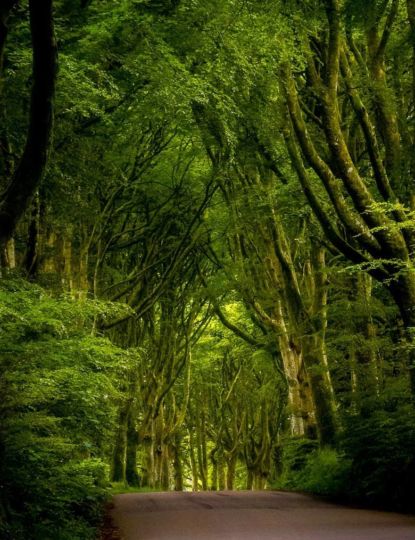 The Dartmoor Line
The return of regular trains to Okehampton after an absence of 50 years has opened up Dartmoor to sustainable travel with services every two hours, seven days a week into Exeter St David's. With Okehampton so close to the park's border, it's now possible to go from London Paddington to shaking forelocks with a wild pony in three and a half hours, assuming you're quick off the train. This is the first rural line to be reinstated as part of the Department for Transport's 'Restoring your Railway' initiative and there are funds allocated for several more reconnections across the UK, although perhaps few will give such welcome access to wilderness. 
For a great few days away, pack a tent and wild camp on the moor, one of the few places in the UK where this is permitted. In a few good days of walking, you can cross the park and leave from Ivybridge, in the south. If you're all hiked out, then hire a bike from Okehampton station and take The Granite Way, an 11-mile multi use trail that takes in stunning woodland scenes. Fran, who was born and bred in Dartmoor and is now the owner of Shuttaford Barn, tells us, "The Dartmoor Line brings a wonderful opportunity to explore the wild northern slopes of Dartmoor without the need of a car. This is one of our favourite family cycle tracks, as it is all off road following an old railway line and has wonderful views of the moor, fun for kids and grown-ups alike. Bring a picnic, a thermos and a camera and enjoy exploring the lesser visited side of this region!"
View our places to stay in Dartmoor >
"The Dartmoor Line brings a wonderful opportunity to explore the wild northern slopes of Dartmoor without the need of a car." – Fran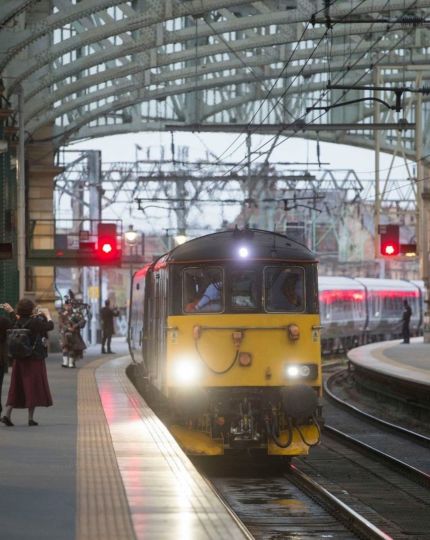 The night train north
Rattling through the night on a sleeper train is one of the most romantic ways to travel. It's also far more sustainable than driving or flying, so it's great to see the London to Edinburgh Caledonian sleeper making a bit of a comeback. There are currently two routes, both of which depart from Euston. The Lowlander can take you to Glasgow and Edinburgh, while the Highlander pushes on further north to Aberdeen and Inverness. There are lounges and a club car, which serves food, and you can even have breakfast delivered to your room, so you're ready to start the day the moment you arrive.
What you do with that day could be anything from a stroll up Arthur's Seat, to rummaging the vintage shops of Glasgow or cycling round Loch Ness, with one eye on the ruins of Urquhart Castle and the other, let's admit it, watching for myths in the dark water.
View our places to stay in Scotland >
More inspiration…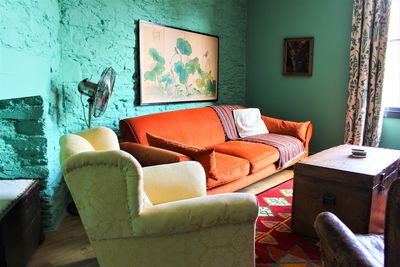 Places to stay in the UK
Discover everything from old country cottages, to stylish beach houses, rustic manor houses and quirky city apartments.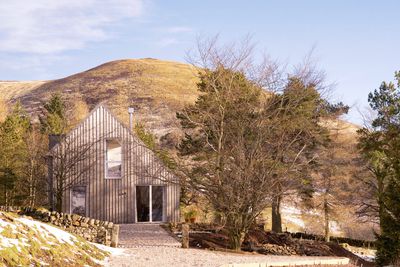 Five UK places where you can ditch the wheels
You might be surprised how many of your favourite places can be reached via public transport, so we've rounded up a few of our top picks to get you started.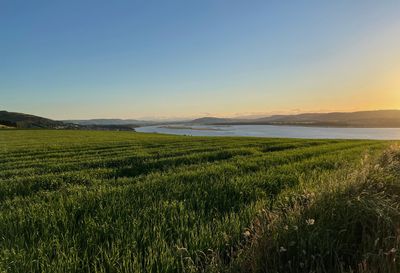 Five best UK coastal destinations
We pick five of the best coastal towns in the UK that are lesser-known, but equally as lovely for a beach-filled summer holiday.