Salt pans, green wine and riverside trains – Portugal's blend of rural and urban
A growing emphasis on responsible travel means it's time to look beyond the big destinations. Portugal's smaller cities offer a beautiful balance between artistic urban centres and dramatic landscapes, allowing you to experience the full breadth of a region's culture.
We asked our community of owners where to go next year and pretty soon we were planning trips to Porto's new wine districts, the São Jacinto Dunes, waterfront markets, art galleries and the warm waters of Madeira.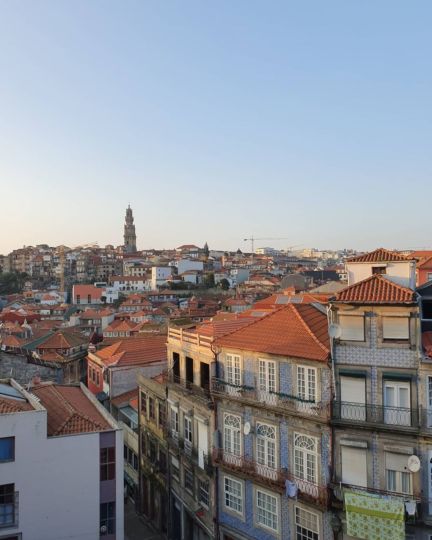 Porto and the Douro Valley
Porto delights and fascinates with a beauty both man-made and natural, from bright houses stacked over the water in the Ribeira district, to the broad bends of the river winding down the Douro Valley. It was carried along by Lisbon's recent boom but is exciting and diverse enough to shake off the 'second city' tag and claim its place as a destination in its own right. On our last trip, we were delighted to see the right kind of growth and development. Street art sits facing intricate old azulejo tiling, boutique shops are sandwiched between ancient port cellars, and backstreet tascas flourish alongside pop-up bars in hilltop gardens. Marianne, owner of Cocorico, tells us: "Porto has a very special Celtic atmosphere where the Douro River meets with the Atlantic Ocean. It has even more to offer next year with a brand new museum district called the World of Wine, which pays homage to the region and shines a light on the most important Portuguese industries and traditions in wine production."
No trip to Porto is complete without a visit to the quiet surroundings of the Douro Valley, and it's easily reachable via direct train from Sao Bento Station. The Porto to Pinhao line follows along the edge of the water and you can't help but utter "wow" when you first see the valley opening up round the corner. A single ticket costs around 8 euros and we'd recommend sitting on the right-hand side for the best views. The best way to visit the Douro is by boat and there are a handful per day, which journey down the river. You can stop off at vineyards and olive groves for delicious food and a glass or two of softly fizzing vinho verde.
View our places to stay in Porto and Douro >
"Porto has even more to offer next year with a brand new museum district called the World of Wine, which shines a light on the most important Portuguese traditions in wine production." – Marianne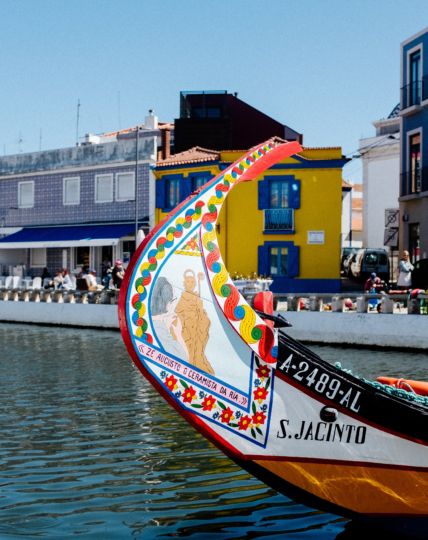 Aveiro
Many call it the 'Venice of Portugal' because of its picturesque canals and the boats that meander them, but locals love it as a city in its own right. Ian, owner of Casa do Sol Nascente, has lived in the region for 27 years and tell us, "Without knowing too much about Portugal, most people would see Aveiro as simply another point of interest conveniently located between Lisbon and Porto. It is the perfect 'small city' surrounded by a rich tapestry of varied countryside, built on long traditions of salt, land and sea. Aveiro offers plenty of culinary and cultural diversion, while being small enough to have maintained that all-important touch of personal local warmth and hospitality."
All around the city you will spot the Moliceiros boats. Once used to collect algae and seaweed, they are now found transporting visitors around the network of canals. Visiting on foot doesn't mean too much effort either since the city is flat, and anyone who enjoys cycling can take a BUGA – bicycles made freely available by Aveiro City Council. From the harbour, you can cross the river by boat and pass through the unique Troncalhada salina (salt pans). At one time, the area was full of them, but today there are just a few and this specific spot has been declared a dedicated 'eco-museum'. During the summer season the salt is formed into striking pyramids to dry in the sun and you can even take some home with you! Like most of Portugal, you're never too far from a beach either, and the São Jacinto Dunes Natural Reserve is about 15 minutes away from the city, with buses running from the centre. A network of trails runs through the pine woods and dunes, including a scenic five-mile loop, while various hides offer chances for birdwatching, at its best from November to February.
View places to stay in the area >
"It is the perfect 'small city' surrounded by a rich tapestry of varied countryside, built on long traditions of salt, land and sea." – Ian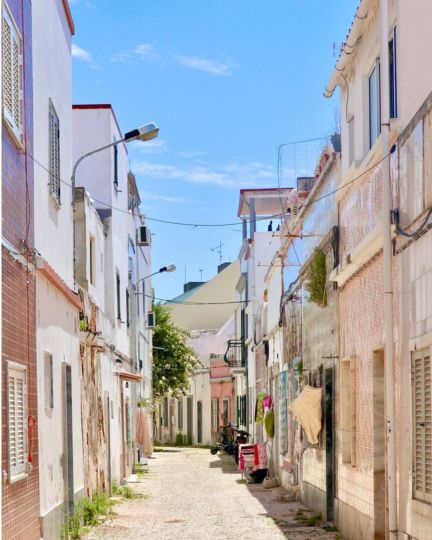 Olhão
The arrivals hall of Faro Airport is flooded with advertisements for local golf courses and yacht hire, but a more authentic Algarve lies just beyond. It's a place of wildlife and nature, of North African inspired architecture, vibrant cultural festivals and fantastic food. The UNESCO protected Ria Formosa lagoon is a source of fine, fresh seafood and you'll often spot local fishermen catching cockles and oysters at low tide. The region's wine sector is also reviving, with new producers and varieties appearing on the market. Visit Portugal have just launched a new website dedicated to the country's wine production, where you can discover the intricacies of each region's unique terroir and taste characteristics.
Olhão has always been one of our favourite spots in the region; the historic fishing port has a distinctly Moorish feel, with rustic whitewashed houses, flat terraced roofs and a maze of cobbled side streets. The waterfront fish market is still the city's main draw, teeming with produce from the coastal inlets that surround it. It runs every day, but Saturdays are extra special as farmers set up their stalls outside and you'll find everything from gilt-head douradas and sea snails to meaty clams and goose eggs. Paola, owner of The Tipsy Fig, tells us, "Olhão is a working port, full of working people. This means most restaurants do not cater to tourists, but instead serve everyday Portuguese food at a fair price." The city is also a springboard for Parque Natural da Ria Formosa's peaceful car-free islands, Culatra and Armona. Regular ferries leave the port on an hourly basis (even during the winter months) and journey times are around 15–20 minutes – you'll often find you have the wild beaches all to yourself.
View our places to stay in the region >
"Olhão is a working port, full of working people. This means most restaurants do not cater to tourists, but instead serve everyday Portuguese food at a fair price." – Paola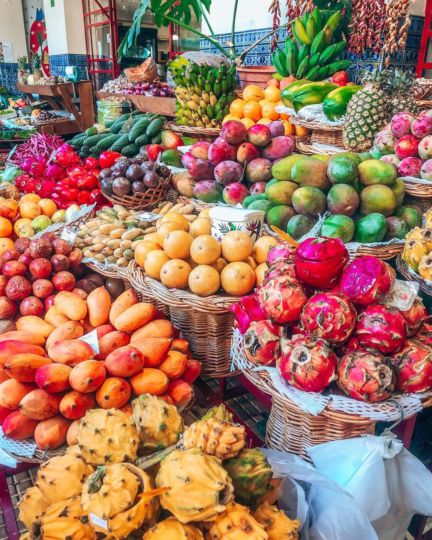 Funchal
The island of Madeira is a fascinating place of tropical waters, towering mountains and the cultures of three continents. The seas are warm all year round and are brimming with marine life: spot Sei and Fin whales during the summer or Bottlenose dolphins all year round. Its southern location means the weather is consistently sunny, and there are several microclimates that turn a simple hike into a journey of wonder. The rugged landscape and craggy stretches of coast contrast with the bustling city of Funchal, which feels more like mainland Portugal than that of a sleepy island. Zona Velha (the historic quarter) in the eastern part of the city was, until recently, run down and almost lifeless. Today, it has undergone a sympathetic regeneration and is now a place of galleries, shops and restaurants. It's also home to the Mercado dos Lavradores, Funchal's main market, where individual farmers and growers bring the day's crop and sell them by the handful.
A flow of immigration and emigration between Europe, The Americas and Africa has created a vibrant and distinct culture in the city. Pick up warm pastéis de nata fresh from the oven at any of the local bakeries; pop into Caravel Art Centre, an independent gallery, shop, café and studio; and explore the sprawling botanical gardens, home to more than 3,000 plant species that grow in Madeira's fertile volcanic soil. February to March 2022, experience the wondrous return of the Flower Festival – Funchal's vibrant celebration of the changing seasons with parades, markets and exhibitions.
View our places to stay in the area >
More inspiration…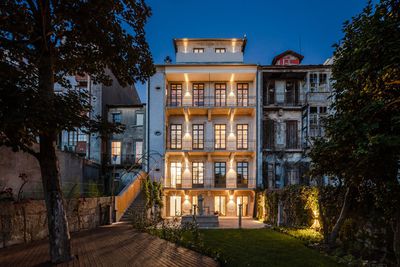 Places to stay in Portugal
Discover our collection of places to stay in Portugal: from centuries-old farmhouses to lakeside villas.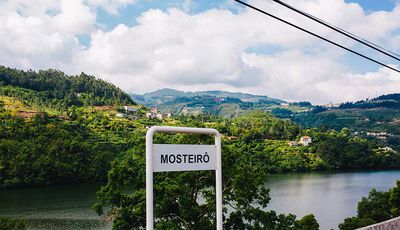 Tim Moore travels Portugal's coastal trains
Writer and adventurist Tim Moore travels from Porto to Lisbon by train, relinquishing the itinerary and taking advice from strangers to find the spirit of travel is alive and well in Portugal.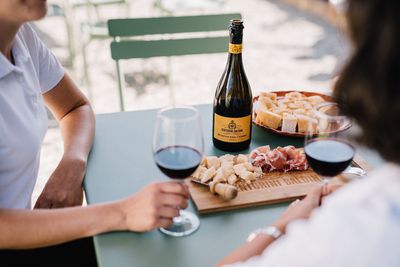 A simple guide to Italy's wine regions
Our Rome-based expert, Nicole, shares her short but sweet guide to the country's famous wine regions.