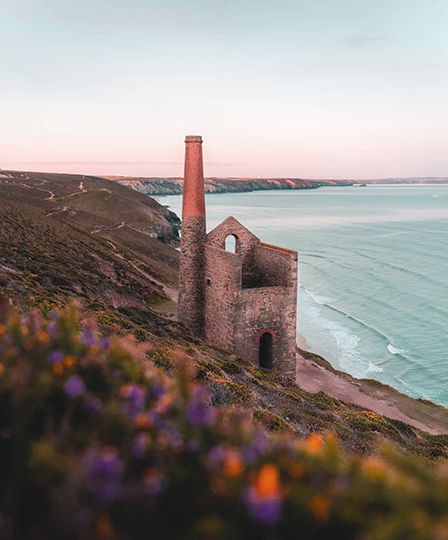 Perranporth to St Agnes
North Cornwall's coastline is known for its mining history, so you can expect to find plenty of hidden gems dotted alongside the cliffsides. This walking route between Perranporth is full of these and more, making it one of the prettiest coastal walks in Cornwall. Expect expansive views, red, yellow, sandstone and granite cliffs and, of course, glimpses of an iconic stone engine house. At just under five miles, we'd recommend dedicating a whole day to walk to St Agnes and back, or walking one way and hopping on a bus home. Either way, you won't be disappointed by what's on offer.
Starting at Perranporth Beach, head to Droskyn Point where you will find relics from the historic mining industry. As you head along the coastal path in a southerly direction, you'll continue to pass by rugged caves and secret coves, as well as old war bunkers. This particular stretch is even more stunning at golden hour, with the sun setting on the horizon and waves crash gently below. From here, the walk then drops into Trevellas Cove before a steep hill takes you into St Agnes itself. Here, you'll find the beautiful Trevaunance Cove; full of surfers and beach-goers alongside a handful of independent pubs, restaurants and cafes.
Stay at: The Old Goat House, a snug cabin for couples in a secluded valley with a secluded beach just 500 yards away.
Porthcurno to Sennen
The Porthcurno to Sennen walk takes you right along the very western edge of the UK, making this one of the most invigorating walks in Cornwall. The path leads you up along high cliffs and rugged heaths – providing some of the most spectacular views of uninterrupted waters. On a clear day, you can look out to Wolf Rock Lighthouse and all the way over to the Isles of Scilly. Make sure you keep an eye out for the famous falcons that reside here, as well as colonies of seals, pods of dolphins and the odd basking shark too!
Starting at Porthcurno, the trail takes you past the Minack Theatre, above the beautiful white-shell beach and alongside stunning azure waters. On a sunny day, the water is crystal clear and in the hotter months, hedges of ferns and fauna leave a wonderful scent in the air. The final stretch of the walk takes you past the small headland – Dr Syntax's Head (the true most southerly point)- before you head down into Sennen Cove where you can wash down the day with a well-earned pint.
Stay at: Ennys, 3 cottages with a heated pool, grass tennis court and lovely landscaped gardens to wander through.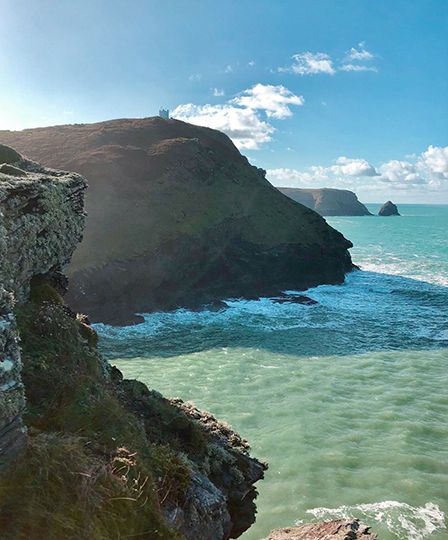 Tintagel to Boscastle
As coastal walks in Cornwall go, this is up there with one of the prettiest. The route combines dramatic views with rich history and a good dose of wildlife sighting! The whole loop is five miles, so should you take you around three hours in total. Starting in Tintagel, the path follows easterly through ancient fields and hamlets before reaching the headland that boasts Tintagel Castle. A long set of wooden steps takes you to the castle itself, but if you just need a brief pit-stop then this is the spot to do it.
From here to Boscastle, you're met with seascapes the whole way. The medieval centre and harbour has been associated with many famous authors and artists over the years, which is no surprise as its remoteness and beauty make it an idyllic place to while away a day. After a well-earned lunch in the pub, it's back on the footpath to Tintagel but this time you're graced with nothing but peaceful views of green pastures.
Stay at: The Old Parsonage, a handsome Georgian parsonage within walking distance of Boscastle harbour.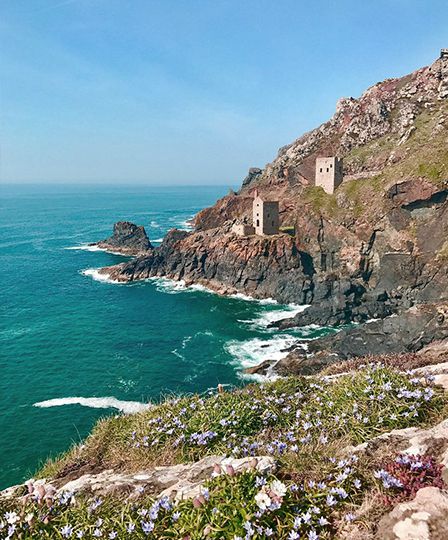 Botallack to Higher Bal
If you like coastal walks in Cornwall that combine a touch of history with stunning coastal views then this is for you. This four mile circular route takes in the remnants of the region's once great mining industry and should take you around three hours in total.
You begin at Levant car park next to Boscregan Shaft and Levant Mine – it was once Cornwall's most successful mine, but now sits as a beautiful ruin. From here, follow the South-West coastal path towards Botallack for just over a mile. As you climb the hills, you'll see the imposing granite engine houses below and wildflower meadows all around. The path takes you up along the cliff paths, giving you the best views of Crown Engine Houses before looping back through fields to your start point. This is Cornwall's wild west, and it's certainly best explored by foot.
Stay at: Ivy Cottage Zennor, peaceful little cottage surrounded by trees – perfect for writers, artists and walkers.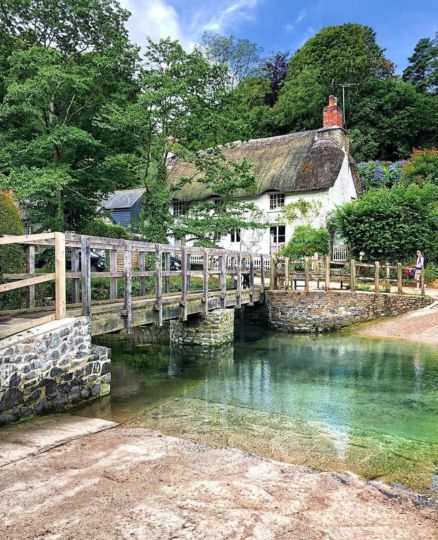 Frenchman's Creek around Helford
When a resident local says this is one of her favourite walks in Cornwall, you know it's good. Frenchman's Creek was made famous by Daphne Du Maurier and it's easy to see why she was so inspired to write about this hidden part of the Helford River. This three mile circular walk will take you around 2 hours, and takes in wooded valleys and sheltered creeks. 
The walk starts at Helford village, a classic English village with thatched cottages and boathouses. Follow the bridge over the creek, you should be walking towards the river with Carrick Roads ahead. The walk through Frenchman's towards Within Quay is the biggest attraction of this route. In the spring daffodils and vast carpets of wild garlic cover the woodland floor, and in summer wildflowers and butterflies fill the air. Not only do you get to enjoy brilliant views along the route, it also offers something a little different to most coastal paths. A derelict chapel lies amongst the trees and Penarvon Cove is often full of bobbing fishing boats on the water.
Stay at: Trelowarren, one of Cornwall's finest estates. Take one of the cosy cottages and plunge into the heated pool, potter in a boat or play on the beaches.
More inspiration…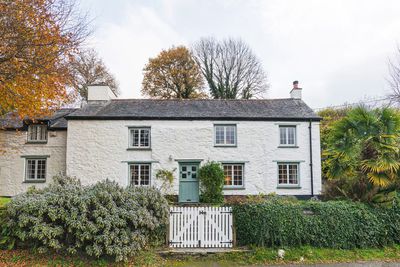 Places to stay in Cornwall
We've personally inspected and selected every single place, looking for unfailing quality, inspiring design and touches of magic that'll make them the highlight of your holiday.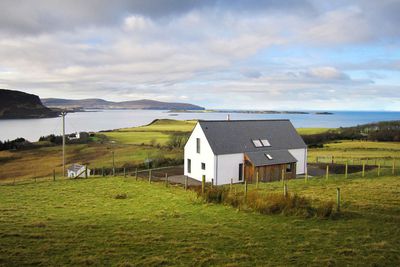 Coastal retreats
Discover our wonderful collection of self-catering homes, hotels and B&Bs across the UK & Europe, all within three miles of the coast.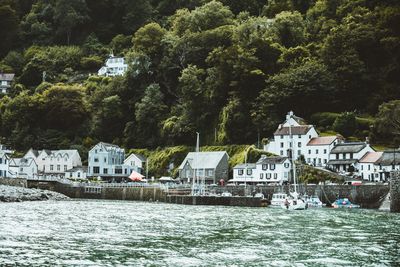 Our Slow Guide to Cornwall
Read our new Slow Guide to Cornwall, full of off-the-beaten-track tips and tricks to explore this much-loved coastal region.