Unsurprisingly, there's been a surge in electric vehicle (EV) sales. In fact, it's such a strong trend that despite making up less than one percent of global car sales, electric car manufacturer Tesla is worth the combined market cap of the nine largest carmakers worldwide – including behemoths like Volkswagen, Ford and GM. In Europe full electric and plug-in hybrid model sales grew 66% in 2021. In the same year, more electric cars were registered than in the previous five years combined, according to the Society of Motor Manufacturers and Traders in the UK. 
How will this continue to develop, and how fast?
Predictions put EVs jumping from 1% of vehicles on UK roads to 34% by 2030, and by 2040, there will be an estimated 36 million EVs in use. These estimates may be quite conservative however, with companies like Jaguar opting to switch solely to EV production by 2025, and VW suggesting 70% of its sales will already be electric by 2030. Further, any new discoveries in battery technology will make the jump even faster, potentially making EVs cost-competitive with fossil fuel vehicles. Think about the pace of internet adoption circa 1990s to now.  
But how does this affect you? 
The UK alone will require 400,000 public car charging points by 2030 to keep up with EV demand, and with more people driving electric cars, guests will be seeking places they can have confidence they can charge up and not get stranded. In a few years, those places without EV points may lose bookings, as more and more people buy electric and only seek out places with EV charging. Early adopters often stand to gain the most from their investments, and you may well find getting a jump start on your competitors prudent; especially if you end up having to make the same investment at a more inconvenient time down the line.  
W

hat next

?
If you have an electric car charging point, make sure you update your Sawday's page to include the details. First, log into your account, then click 'Edit details'. From there you can open the 'Features' section, tick the new 'EV charger' box, 'Save changes' and then click 'Publish to website'. It should appear on your page within 30 minutes. If you don't yet have an EV charger, you can provide information on your nearest car charging point, including details in your 'Points of Interest' section.   
If you're considering accommodating EV guests, your first step will be considering the basics. Will your existing infrastructure, specifically your current power supply, be suitable? How much will the project cost? Before you rule it out, many companies offer a free survey of your property, and it'll allow you to understand how this upgrade might be feasible. The typical cost of installing an EV charge point depends on locale; in the UK the RAC puts it at an average of £800, although prices can vary. What's most vital to know however is that the UK, France and Spain all have programmes to subsidize installations – with other countries highly liable to follow suit. With the UK government offering a grant for as much as 75% of a charge point's cost, there are numerous benefits to early adoption.  
But how much does this all cost to run?
This will of course depend on your energy supplier, what they charge, and the vehicle you're charging. It's commonplace for these charges to be passed onto the guest, either through a phone app or a supplementary charge for the night's stay. Some larger venues choose to include car charging as a free extra, but with rising electricity costs it's unlikely to remain common practice.  
This sounds like a lot of work…

 
Adoption of EV charging points will soon be widespread and necessary, and as daunting as all new technologies are, it's ultimately simpler than you'd think. In order to help you navigate these changes we've brought in the expertise of EV Charging point experts EVC, who install and manage car charging points for homeowners, business owners and accommodation and hotel providers. They will be leading a webinar for Sawday's owners to discuss the details of installing a car charging point as well as access to available grants. 
Digital carbon – why your online footprint matters
In this article we take a look at where our online carbon footprint comes from and a few easy ways of reducing it.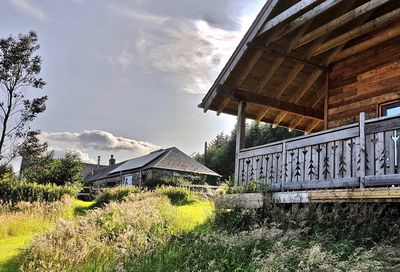 Our 2022 Impact Report
Our Impact Report discusses the activity we've done this year and our plans for the future.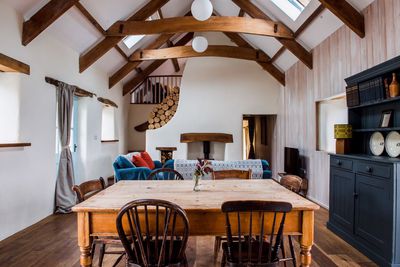 Our top tips for running an eco-friendly space
Find our tips for running an eco-friendly space, from small, simple changes to others that go the whole way.