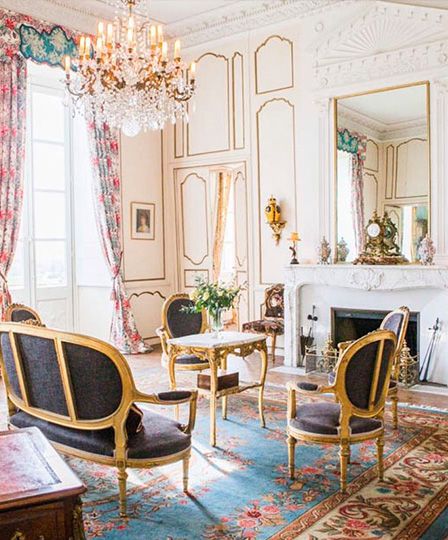 Arriving at this magnificent 18th French chateau B&B makes you feel like royalty taking to the countryside for the summer. Owner Jennie shows you round, on a tour full antiques and stories, like the discovery of 16th century Spanish coins made during the restoration which has been a decade-long labour of love.    
While you're pleasantly off the tourist trail here, idling in the grandeur of the reception rooms and raiding the honesty bar isn't all that's on offer. Bergerac and the wonderful Route des Vins are nearby, while you could even make a day trip out to the coast and drop into Bordeaux.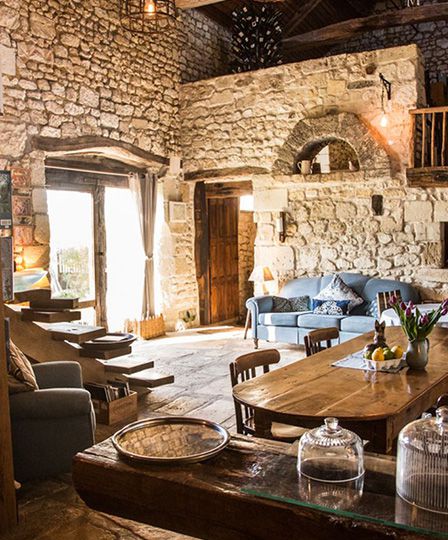 Micaela and Sue came from the hotel and wine trades respectively and this wonderful old building in the Loire was a former vintners home, so it's no surprise that wine plays a big part in your stay here. You can tour the cellars and sip lightly chilled Saumur Champigny, the region's specialty red, or go boating down the Loire to get a fabulous perspective on its chateaux and scenery.   
There are two rooms in the house, two in outbuildings that frame the garden and a high-ceilinged communal area where comfy sofas are surrounded by original stonework. It's one of our favourite B&Bs in France for its unmatched serenity.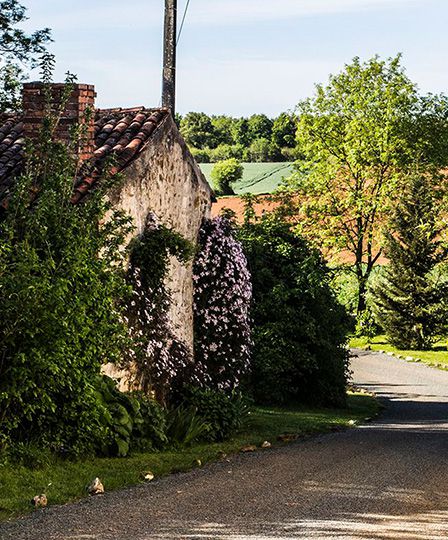 France has no end of grand and glorious places to stay, but there's a lot to be said for a homely old farmhouse and great company. When your genial host happens to be a retired restaurateur, you're in for a real treat. Annie can send you off on forest trails, canoe trips or excursion into La Rochelle, and then welcome you back for superb food that draws guest and other locals to the convivial table in the garden.  
Rooms are comfortable and simple. The emphasis here is very much on the second B in bed and breakfast and you'll come away nourished in every sense, whether you stay for a week or drop in for the a night as you head south.  
We had to have at least one building of classic pale stone and blue shutters on our list of the best French B&Bs, but this place is far more than postcard. Three generations of your host Sinsay's family live here and there's a breezy, welcoming feel to breakfasts on the sun-dappled terrace. The kitchen garden, the orchard and the chickens provide the wonderfully fresh ingredients and the conversation flows.  
Once you're fuelled up, you can hike the Cevennes, explore local villages and river valleys, or even head to the coast on day trips to Beziers, Arles and beautiful Montpellier. There are Roman ruins and the famous aqueduct of Uzes, but also lesser known gems like unspoilt medieval Sauve or Anduze with its distinct pottery and bamboo forest.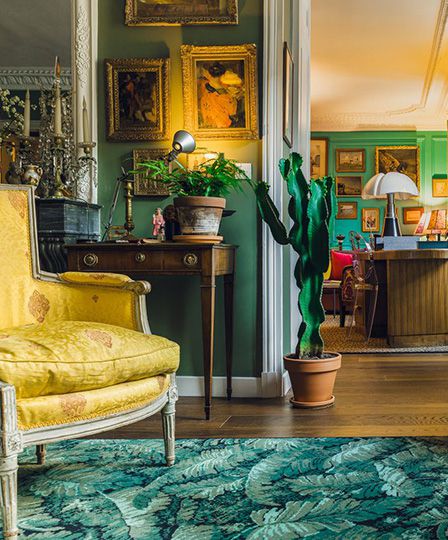 A fabulous French B&B in Paris' beautiful Montmartre district that sings with style like the capital itself thanks to the influence of artistic owner Laurent. He knows Paris like the back of his hand and can guide you to secret spots and local favourites from this residential but central location. He even has his own specially made map to keep you off the tourist trail.  
After elegant breakfast, head to the shops of Boulevard Haussman or the Louvre, both less than half an hour away, wander Montmartre and mingle with the artist in the place du Tertre, or go east on the Metro to Canal Saint Martin and the former quarry that's now Buttes-Chaumont park, with wonderful views and plenty of space for a picnic and a break from the bustle of the city centre.  
This article was written as part of our Re-bonjour campaign. See more here.
More inspiration…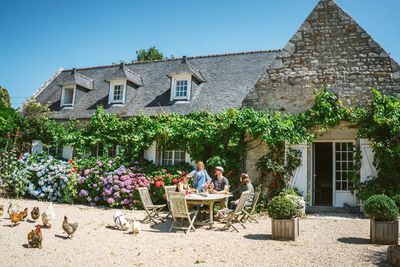 Our collection of French B&Bs
Quaint B&Bs with wonderful hosts, gorgeous surroundings and plenty of charm. All perfect for exploring the picturesque market towns and regions of France.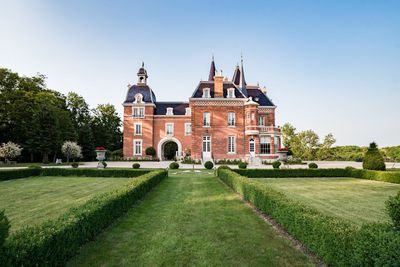 Chateaux stays in France
Nothing immerses you in French culture quite like a stay at a traditional château. All are lovingly restored and perfect for a holiday that mixes history with finery.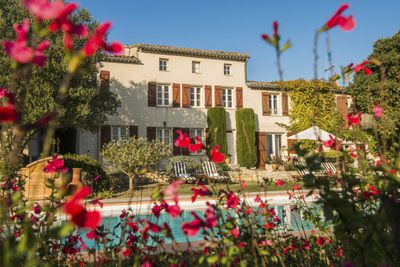 Our favourite gites in France
We've picked out five of our favourite French gîtes, where you can laze in the sun and get that drowsy soft-focus feeling.