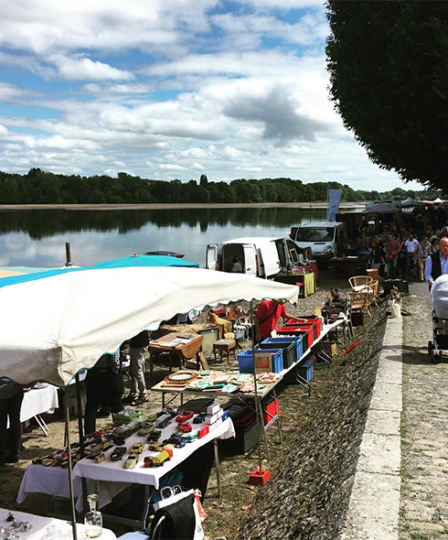 Puces de Montsoreau
The charming Loire village of Montsoreau is often hailed one of France's most beautiful, and its monthly Sunday flea market continues this theme with well-stocked stalls that make the most of the idyllic setting and stunning backdrop. Situated on the banks of the river Loire, the atmosphere is as magical as the location – a mishmash of stalls selling everything from rare antiques to custom crafts and all the exciting hustle and bustle you'd expect from a flea market.
As with any market, we recommend staying somewhere local and arriving in the morning to get the best finds. Early risers might spot collectors fishing for rare pearls among second-hand stalls, and there's plenty more people-watching to be had as locals and visitors alike engage in animated bargaining sessions in search of the best deals.
Stay at: Château de Beaulieu, a château B&B surrounded by elegant gardens.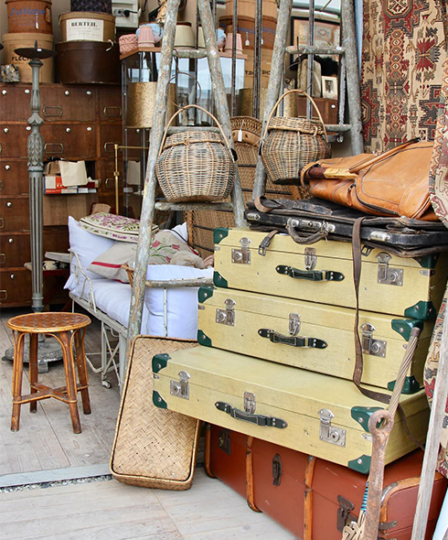 Foire de Chatou
If you're looking for a French flea market that caters for all tastes, this one's for you. Twice a year, in March and October, the Foire de Chatou sets up on the Île des Impressionnistes on the outskirts of Paris. Each seller has their own unique style, which is reflected in their wares, and the theme of the market changes every year. Expect to travel through time with items from the nineteenth century through to the 1970s – you might find gramophones, retro slot machines, psychedelic furniture and artwork from various eras.
The offering extends beyond antiques, and foodies will feel at home here with an entire section of the fair dedicated to French gastronomy. Expect to sample oysters from Brittany and Normandy, French wines and local cheeses, amongst other delights.
Stay at: Hotel Passy Eiffel, a sophisticated hotel in a leafy Parisian suburb.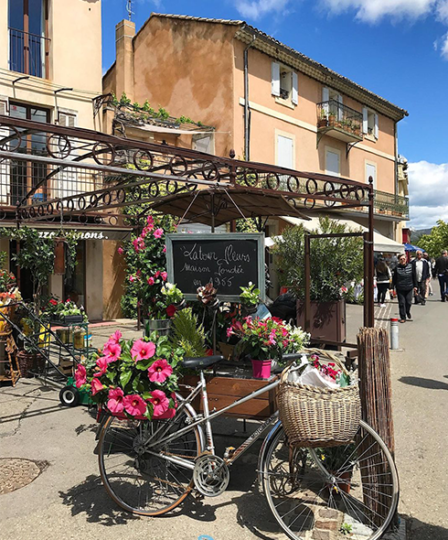 L'Ile-sur-la-Sorgue Market
You'll find this French flea market in the picturesque Luberon region of Provence. It runs every Sunday throughout the year, and you'll want to arrive early to make the most of it. The setting is beautiful, with the Sorgue river, canals and waterwheels providing the backdrop to the buzzing market. L'Isle-sur-la-Sorgue is a food, flea and antique market all rolled into one, so you'll have the chance to buy everything from cheese and wine to furniture and fine art.
If it's culinary delights you're after, make sure you arrive in the morning, as many of the food vendors pack up after lunch. The town is brimming with charming riverside cafés and bistros, so it's worth sticking around for a while afterwards and taking in the atmosphere of this classic Provençal town.
Stay at: Maison D'Artiste, a spacious renovated farmhouse with a gorgeous pool.
Strasbourg Flea Market
The pretty, historical town of Strasbourg is an idyllic place to spend a day, with stunning Middle Ages architecture, cobbled streets and plenty of gorgeous views. It also boasts a brilliant French flea market, which runs every Wednesday and Saturday along the rue du Vieil Hôpital and place de la Grande-Boucherie.
Stalls are packed with old books, jewellery, ornaments, vintage clothing and art, and if you visit the Saturday market on place du Marché aux Poissons you'll find a huge selection of fresh fruit and vegetables, honey, local sausages, cheese and fish. Once you've found yourself some treasures, wander into Strasbourg to visit the Cathedral, browse boutiques or explore the waterways.
Stay at: Unter Der Linde, a beautifully-restored house with Roman and medieval traces, under an hour from Strasbourg.
Les Puces de Saint Michel, Bordeaux
The sophisticated and modern city of Bordeaux is more than just a haven for food and wine lovers – it's also home to some fantastic French flea markets. Les Puces de Saint Michel takes place every Sunday next to the gothic Saint-Michel basilica church. You'll find all sorts on offer here, from tapestries, vinyl and unusual furniture to clothes, books and bric a brac.
Post-market, we recommend seeking out one of Bordeaux's many brilliant bistros for a laid-back lunch and a glass of wine, or taking a picnic to the beautiful Jardin Public. 
Stay at: Bordeaux Apartments, a lovely apartment on a quiet street in central Bordeaux.
More inspiration…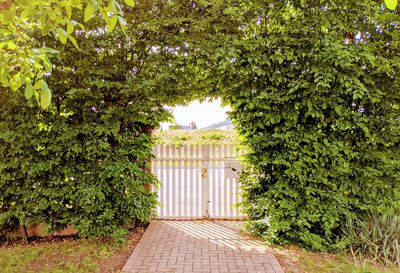 Beautiful French Gardens
France has some of the most impressive gardens in Europe, and they have long inspired the country's best artists and writers. We round up some of our owners' top tips for recreating a French garden at home.
Quintessential France
Browse our collection of quintessentially French places where you can live like a local and immerse yourself in the culture, from Provençal villas in lavender-tinted countryside to spectacular châteaux and rural gîtes in charming villages.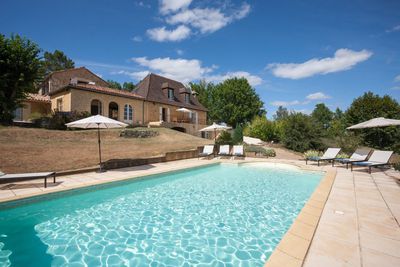 Places to stay in France
Browse our collection of self-catering places, hotels and B&Bs in France, a country famous for its landscape, culture and cuisine.