Get inspired by these beautiful French gardens
France has some of the most impressive gardens in Europe, and they have long inspired the country's best artists and writers. As well as the famous spots like Les Jardins de Versailles or Le Jardin de Plantes, there are plenty of hidden gems to discover in smaller guest homes and hotels. We round up some of our owners' top tips for recreating a French garden at home.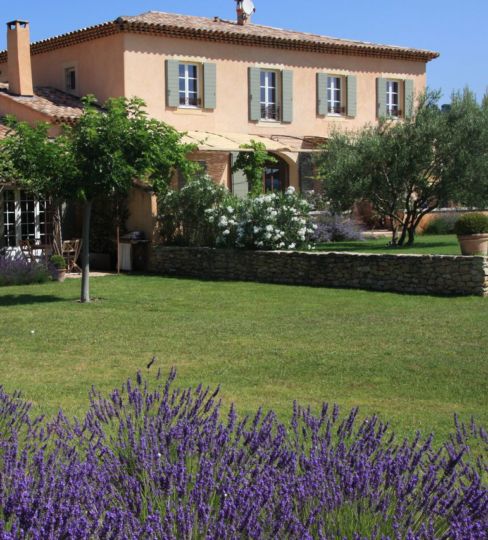 Pottery
You'll often find antique and vintage pottery filled with greenery in a French garden. It is a lovely way to create a focal point or to highlight features such as a doorway or garden gate.
French roses and lavender
French roses and lavender bushes are obligatory in many French gardens. Find them as part of a rose garden, along the driveway, surrounding a house or even trailing over an arbour. Not only do they smell good, but they ooze romance too.
Vegetable gardens
There are very few things we love more than a house equipped with its own kitchen garden. Many of our beautiful places have inspiring vegetable gardens, growing the freshest and most local produce you can get. As well as tomatoes and strawberries, why not have a go at growing other veg like potatoes, spinach, kale and beetroot?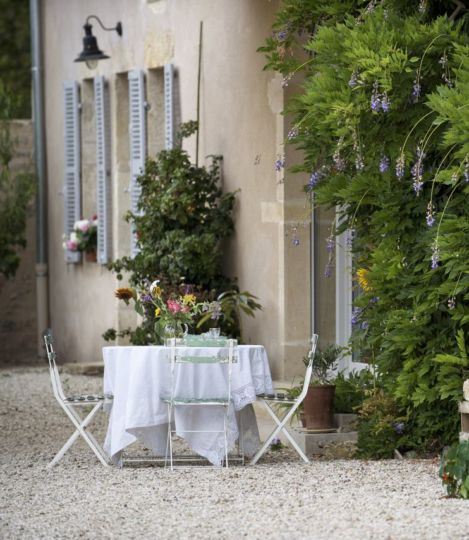 Cypress and olive trees
These trees are very common in the south of France and particularly in the warm Provence region. You'll find pines lining long driveways and olive trees dotted around gardens. As they are evergreen, you can enjoy them all year round.
Seating areas
In most French gardens, you'll find idyllic seating areas perfect for an afternoon tea in the sun. Some will be placed in the courtyard or terrace, others in amongst the roses. One thing's for sure though, they will always be accompanied by a climbing plant. Grape vines are commonly found in France, as is wisteria and jasmine.
More inspiration…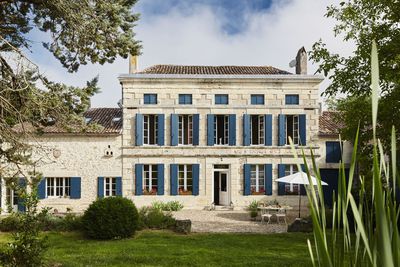 Sawday's at home: in France
In our third Sawday's at home instalment, we bring a little bit of France into your home. Find delicious recipes from our owners, plus cookery courses, wine tasting lessons and virtual tours.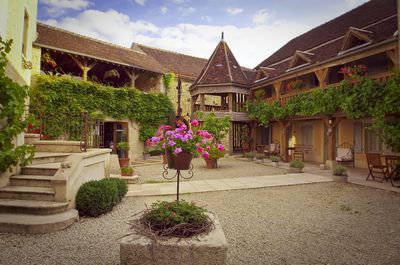 Alastair Sawday: back to the France I fell in love with
Back in 1994, Alastair Sawday visited Burgundy in search of Bed & Breakfasts to start his new "Special Places" book. France was Alastair's first love, and 18 years later he returned to find out whether the French B&B has come of age.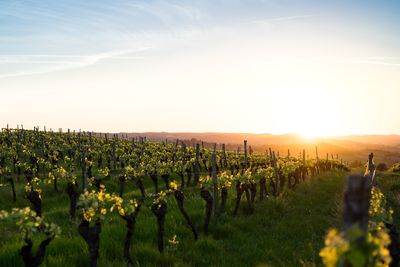 Wine from the regions
Our wine experts Micaela and Sue at La Grande Maison d'Arthenay share their guide to France's lesser-known wine regions so you can learn a little for yourself.