A guide to the French wine regions
Our wine experts Micaela and Sue at La Grande Maison d'Arthenay, an idyllic wine-grower's house in the Loire Valley vineyards, specialise in wines and know them like the backs of their hands. They share their guide to France's lesser-known wine regions so you can learn a little for yourself.
Many of you are frustrated that you are unable to get away to France right now. Some of you might be missing your annual vineyard visits to pick up your favourite cuvée, or missing a certain wine or grape variety that you crave. It goes without saying that Bordeaux, Burgundy and Champagne produce some of France's most amazing wines but here are three lesser-known areas that you might like to try – and are all available in the UK.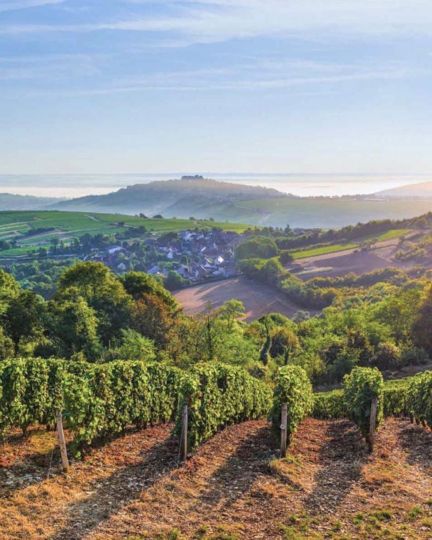 Loire
From the crisp Melon de Bourgogne of the Muscadet area in the west to the bone dry and highly aromatic Sauvignon Blancs of Sancerre and Pouilly-Fumé, we are spoilt for choice. Chenin Blanc produces aromatic, mineral wines with high acidity that have the ability to age for decades.
Regional differences in terroir create a distinction between the Saumur grapes grown on the limestone rock and the Anjou grapes grown in the slate soils, giving the wine more minerality and complexity. Vouvray is another area producing superb Chenin Blanc. A dry organic Vouvray from Vincent Carême would give you green apple and white peach notes – fresh with a touch of stoney minerality.
For those who like Champagne, the Loire Valley has an abundance of sparkling wine houses too. Seek out a vintage Blanc de Blanc 2017 from Bouvet Ladubay 100% Chardonnay, or a Crémant de Loire with apple and pear notes, which is also extremely good value.
Fans of Cabernet Franc, a red grape variety, would do well to try the red wines of Saumur Champigny, Chinon, Bourgueil and Saint-Nicolas-de-Bourgueil. Frédéric Mabileau produces a fabulous organic Les Rouillères in Saint-Nicolas-de-Bourgueil with violet aromas and a smoky finish that pairs well with baked salmon. Step outside the gates of La Grande Maison and you are immediately in the vines; a short walk over the hill brings you into the vineyards of Saumur – Le Puy-Notre-Dame. This is the Loire Valley's latest wine appellation, created in 2009 for the reds, the Cabernet Franc, widely used in the famous Bordeaux appellation of Saint-Émilion.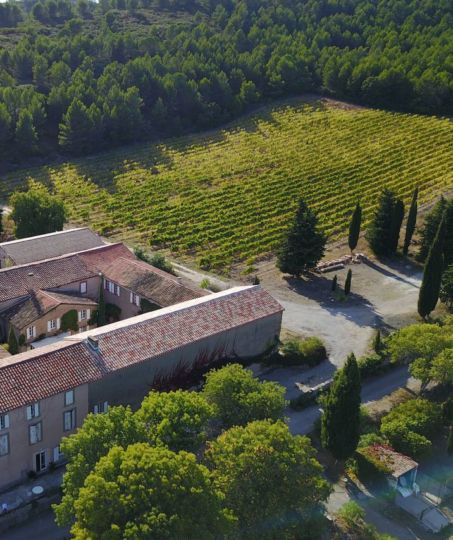 Languedoc
The Languedoc is rocking right now and the combination of quality cultivation in the vines, exceptional terroir and know-how means the wines are going from strength to strength. We are fans of the area around Faugères to the north of Pézenas, a territory of 2,000 hectares that lies propped against the first buttresses of the Cévennes that range up to 300m high.
This is a land of schist and clay: great soils for the reds of the region. So if you are looking for strong, fruity red blend such as a Shiraz or Grenache then you would do well to pick up a wine from Domaine des Trinités such as a Coteaux du Langeudoc Pézenas 2016, a great un-oaked blend that pairs well with cold meats and terrines – or, for the vegetarians among us, a wild mushroom risotto.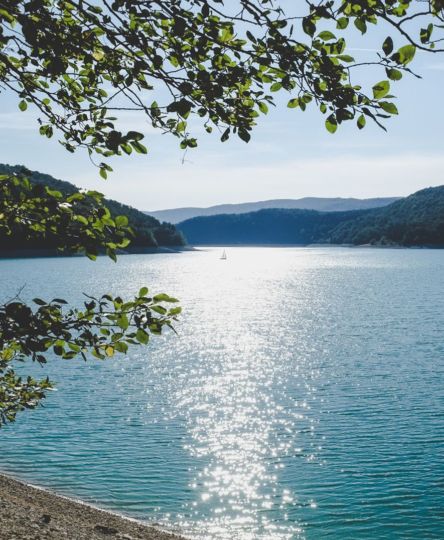 Jura
Nestled between Switzerland and Burgundy, we find the slightly lesser known winemaking area of the Jura. Around a hundred towns and 200 vineyards shape the landscape of the Jura wine region, which sits between the Bressane plain to the west and the foothills of the Jura plateau to the east.
The various black, grey and red shale deposits comprise the Jura's best-known wine-growing land. We recommend you pick up something from the Arbois AOC and pair it with grapes and walnuts, such as a Vin Jaune 2013 from Jean-Louis Tissot, a nutty and oxidative Arbois style made from the lesser known Savagnin grape. Or if you are looking for a Chardonnay, try a bottle of fermented Crèmant de Jura, also from Tissot, perfect for an apéro or dessert.
View our places to stay in Jura >
More inspiration…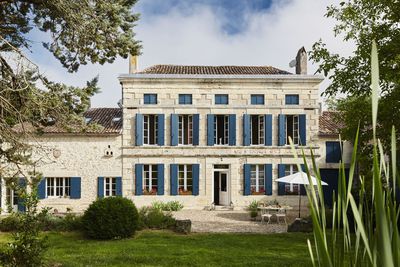 Sawday's at home: in France
In our third Sawday's at home instalment, we bring a little bit of France into your home. Find delicious recipes from our owners, plus cookery courses, wine tasting lessons and virtual tours.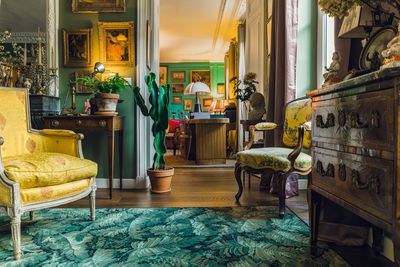 Places to stay in France
Discover over 900 beautiful places to stay in France; from grand chateaux to rustic farmhouses and chic city apartments.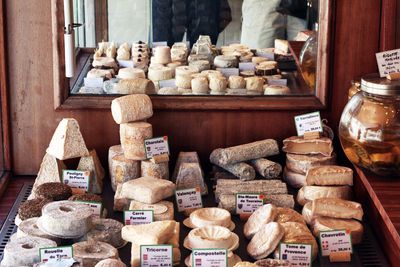 The ultimate cheese pairing guide
Melanie and Hywel love serving delicious local cheese and wine to guests at their Loire manor. They've kindly shared their knowledge and put together a guide to pairing cheeses at home.