The ultimate cheese pairing guide
Hywel and Melanie Lewis, owners of Manoir de Jouralem, are avid cheese and wine lovers. From their wonderful B&B in the Loire Valley, they enjoy putting together seasonal menus showcasing the best produce the region has to offer. Here, they share their guide to the perfect cheese course, because as they say, "a meal without cheese is like a day without sunshine."
Ask any francophile what they love about France and cheese will invariably feature high on their list. In France, cheese isn't just something you come across at the back of the fridge; it's a passion, a way of life. At our table d'hôtes, cheese is a course in itself, not just something to fill in the time before dessert, and it is an essential element of the meal. And yes, it is served before dessert in France!
There are 45 AOP (Appellation d'origine Protégée) labelled cheeses in
France, each unique to their terroir or region. With so many to choose
from, it would be tempting to just pile them onto a platter. Chances are, your
tastebuds would be overwhelmed. As far as our
cheese plates go, less is more. In most cases, three or four cheeses,
served at their prime, are quite sufficient. Three excellent cheeses are
far better than six mediocre ones.
We are fortunate to have an amazing local fromagerie. They have a wealth of knowledge of their produce and many of their cheeses are from our region (Pays de la Loire). They also stock other dairy delights such as raw milk, fermented butter and yogurt. However, if you don't have a good cheese shop or counter close by for advice, there are a few basic principles you can follow. Choose cheeses that are different enough to each be unique in their right; they shouldn't compete with one another.  Try a goat's cheese from the Loire with a Livarot from Normandy and a Bleu d'Auvergne from the centre of France.
The French don't feel the need to dress up the cheese on their
plates. 'Naked cheese' is amazing but there are ways to make it more
interesting. Pairing is fun and can really enhance the flavours.  You
can pair cheese with what you are drinking – though red wine is not
always the answer. Perhaps try Champagne with Langres, a light Chardonnay with a young Comté (not a mature Comté) or a cider with Camembert. Even different breads will make a difference to your cheese experience, particularly seeded, nut or fruit breads (think fig, apricot…).
For added dimension, try each cheese with a different accompaniment such as Brie de Meaux with fig, a mature Comté with Dijon mustard, a Saint-Nectaire with red wine jam or Roquefort with walnuts. For a slightly simpler accompaniment, shred a tender lettuce and dress it with a light lemon vinaigrette topped with toasted crushed hazelnuts.
Bon appétit!
More inspiration…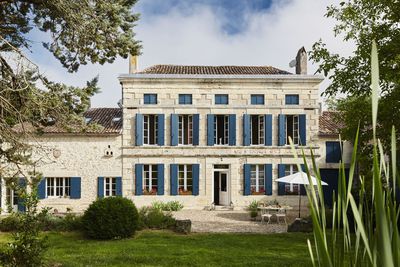 Sawday's at home: in France
In our third Sawday's at home instalment, we bring a little bit of France into your home. Find delicious recipes from our owners, plus cookery courses, wine tasting lessons and virtual tours.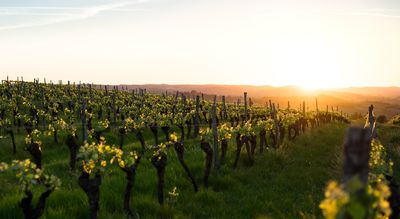 Wine from the regions
Micaela and Sue run their idyllic B&B on a former Saumur wine estate that dates back to 1706. They share their wealth of knowledge on the different wine regions in France, so you can find some of your favourites.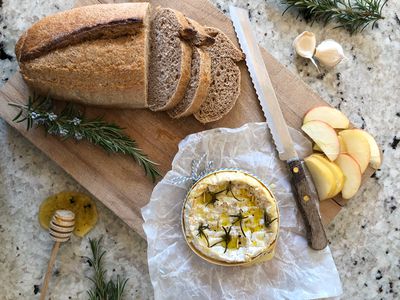 Homemade bread and baked camembert
Rebecca from Château de la Ruche shares her favourite baked Camembert recipe, and the head chef at Hôtel Panache reveals his recipe for homemade country bread. Bon appétit!