Homemade bread and Camembert recipe
Bread and cheese are two of the many foods that the French do best. Here, Rebecca from Château de la Ruche shares her favourite baked Camembert recipe, and the head chef at Hôtel Panache shares how to make his homemade bread. Bon appétit!
Baked Camembert
1 Camembert
1 clove garlic, peeled and finely sliced
1 large sprig of rosemary or a few sprigs of thyme
Olive oil
Salt and pepper
Honey, fresh bread and seasonal vegetables and fruit to serve
Method
1. Preheat the oven to 180°C.
2. Remove the Camembert from its box, unwrap and put it back into the base of the box. Tie a length of butcher's twine or kitchen string around the box to stop it from popping open in the oven.
3. Use a sharp knife to make small slits in the top of the Camembert. In each slit, poke either a piece of garlic or a small sprig of rosemary or thyme. Sprinkle over some sea salt and freshly ground pepper and then drizzle with olive oil.
4. Bake in the oven for 8-10 minutes until soft and starting to bubble.
5. Drizzle over some honey if you like; it helps to balance the tang of the cheese and the spiciness of the garlic. Serve with some fresh bread and raw seasonal vegetables and fruit, such as carrots, radishes, cucumber, or apple or pear slices. Perfect with a glass of Loire Valley Rosé for lunch.
Homemade bread
1kg flour
40g fresh yeast
750ml water
1 tsp salt
Method
1. Start by mixing the flour and salt.
2. Dissolve the baker's yeast with a little water.
3. Gradually incorporate the water, mixing with an electric mixer using the pluton hook as the whisk or kneading by hand.
4. Add the yeast and knead until you get a smooth ball.
5. Lightly flour and put in a bowl under a damp cloth. Place the bowl in a temperate place, sheltered from the cold and drafts.
6. Let it prove for 2 hours without touching, then work the dough for ten minutes before dividing and shaping it into small balls.
7. Place the dough on baking paper and make a small cross-shaped incision on the top.
8. Let it prove again for 2-3 hours under a cloth.
9. Bake at 180°C for an hour.
More inspiration…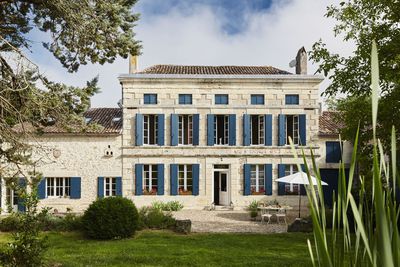 Sawday's at home: in France
In our third Sawday's at home instalment, we bring a little bit of France into your home. Find delicious recipes from our owners, plus cookery courses, wine tasting lessons and virtual tours.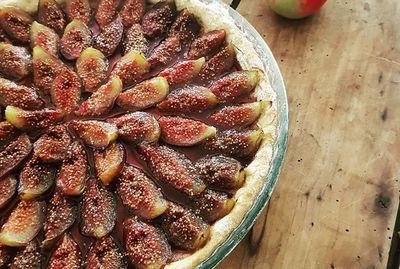 Tarte aux figues recipe
Rachel from Clos Mirabel shares her famous gluten-free tarte aux figues recipe, which she says should be enjoyed with a big dose of cream or ice cream and a glass of Jurançon.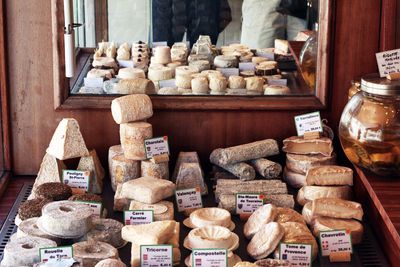 The ultimate cheese pairing guide
Sawday's owners Hywel and Melanie share their guide to the perfect cheese course, because as they say, "a meal without cheese is like a day without sunshine."