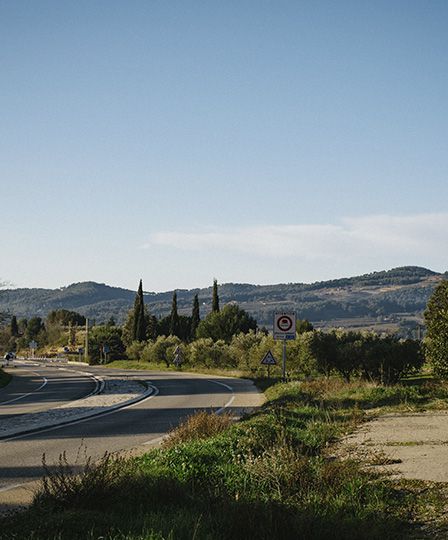 Even though it's just a Channel hop away, France always feels so intoxicatingly different, thanks to its seductive language, its mouth-watering food and characterful architecture. Our hosts always make us feel welcome when we arrive too, keen to show us their beautiful maisons, chateaux or farmhouses. And, as we settle into our rooms, there are so often so many thoughtful details that makes a stay even more comfortable.   
When it comes to self-catering, shopping and cooking in France never seems to be the chore it is at home. A trip to the local market brimming, as they do, with seasonal produce and local specialities can make any good cook's imagination run wild with possibilities, but even those who can't be bothered to spend time in the kitchen can feast on creamy cheeses, salty charcuterie and glossy fruit along with the daily baguette. Market days tend to be once or twice a week, so outside these times French high streets abound with enticing stores: visit the patisseries for quiches, tarts and a rainbow of exquisite pastries like tarte aux fraises or chocolate eclairs. At the traiteur, you'll find tasty home-made dishes to just heat up at your holiday home. Easy.  
The secret to successful shopping, however, is ensuring you say 'Bonjour, Madame/Monsieur' as you enter the shop. The greeting is the ultimate icebreaker and key to getting a warm welcome no matter how much you stumble with French beyond it. Once you master the magic 'bonjour', you'll see it's considered more important in French culture than any Ps or Qs.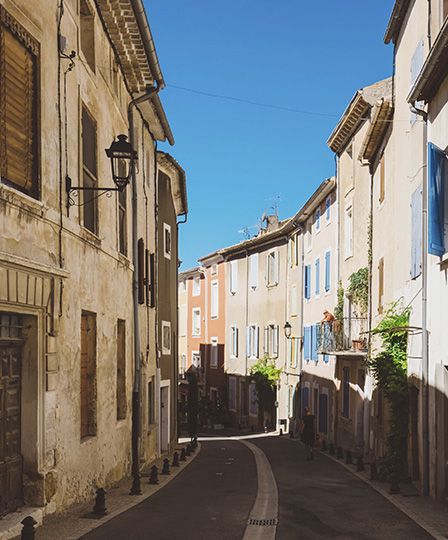 The French are experts at picnics and wherever you go in France you'll find an 'aire de pique–nique' with tables to use, even when an attraction has its own café on site. When serving times are so often strict at restaurants in France, that is to say 12pm-2pm and after 7pm, it's often easier to picnic if say, your kids tend to get hungry at 11.15am. That said, I don't think we'll ever pass muster compared with the sophistication of the French picnic – I once witnessed a group sitting at a cloth-covered table complete with china plates.  
Picnics are also great when you just want to see where the day takes you and want to explore the countryside or coast by car. This is where Sat-Nav is useless: when you have no destination in mind it's better to reach for the Michelin maps because these are particularly good at incorporating recommendations. Villages, towns or indeed great viewpoints that are worth the detour are marked with one, two or three stars depending on the level of interest. Meanwhile, the most scenic roads are shown on their maps with a green line along the route – this can be really helpful when you're not sure whether to take a motorway for which there is often a toll, or the departmental ('D') routes. Be careful though, I've been known to navigate us from A to B, via C, D, E and F (taking several hours when one will have done) so curious am I to discover more of France's amazing scenery.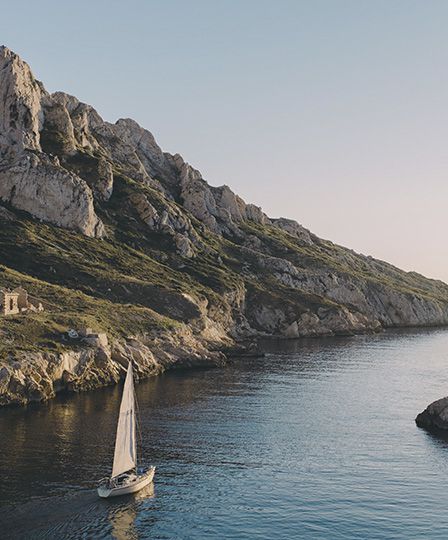 The Michelin restaurant guide was invented to encourage motorists to travel further to eat – and therefore wear out more tyres – but these days the name Michelin isn't all about the stars. Their Bib Gourmand label (see viamichelin.com) recommends really good bistros and local restaurants for when a picnic just isn't enough, but you don't want to splash out on fine dining. Look out for lunch menus too, the 'Menu du Jour' is often much cheaper than eating in the evening or à la carte.  
Finally, there is one French custom I am always glad to embrace when I'm on the other side of the Channel (and often when I'm at home, to be honest) and that's 'l'heure de l'apéro', that golden hour before dinner when you sit in the early evening sunshine with an aperitif, whether it's a pastis or a glass of rosé or, better still, a kir royale. This traditional drink originates from Burgundy and is named after the World War II Resistance hero and once Mayor of Dijon Felix Kir who introduced the drink  to people throughout France. The popularity of the drink, blackcurrant liqueur topped up with dry white wine or champagne for the 'royale', has led to many an adaptation and I love trying the different variations. My favourite ever is chestnut liqueur topped up with crémant (sparkling wine made in other wine regions than Champagne), a highlight of many an enchanting trip to France, of which I hope there are more to come. Santé.   
This article is part of Vive la France, the home of inspiring itineraries and stories from travel writers and our team, to help you plan your next French adventure.
More inspiration…
Quintessential France
Explore our collection of quintessentially French places where you can live like a local and immerse yourself in the culture.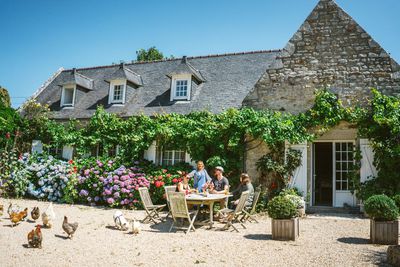 Places to stay in France
Browse all our places to stay in France, from romantic French gites and boutique B&Bs to coastal hotels and grand chateaux.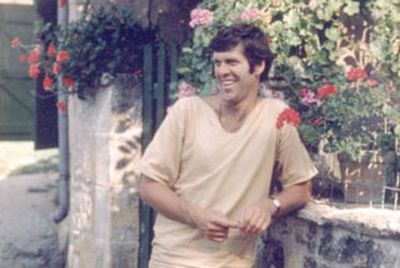 Alastair: Back to the France I fell in love with
France was Alastair Sawday's first love, and he recently revisited to find out whether the French B&B has come of age.