Three French B&Bs for cycling enthusiasts

France is a dream for cycling, after all, it is where the Tour De France was born. With its wealth of virtually car-less backroads, the option of a challenging climb for the sports enthusiasts or a gentle pootle between pretty villages for the more laid-back, freewheeling in France is a joy.

Purpose-built routes allow you to cycle the length of the Loire all the way to the Atlantic, making it irresistibly tempting to hop on a bike and discover a different perspective to this beautiful country. But it's the locals that really know how to work this wonderful landscape and create epic cycle-routes that show off historical sites and jaw-dropping views. We asked four of our Owners to share with us their favourite routes leaving straight from their front door.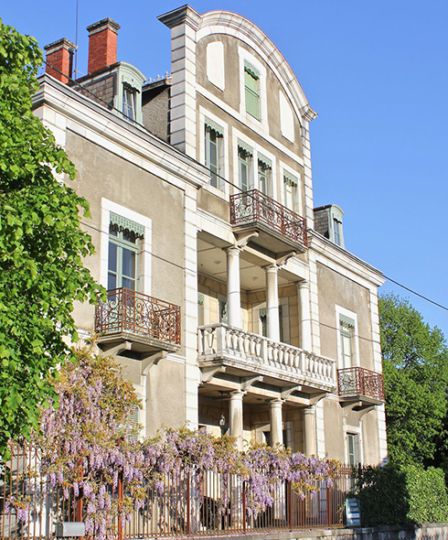 With the Tour De France visiting the Pyrenees every year, many of the region's famous climbs and cols have legendary status amongst cycling fans. Whether you're visiting the region to spectate at the Tour or are there to try riding the famous mountain roads for yourself, La Lanette is a stunning château that provides an excellent base.
The ride: Situated just 1km from La Lanette and running for almost 100km in length is the charming Garonne Cycleway (Parcours Cycleable de la Garonne). This carefully selected network of quiet lanes, converted former railway lines and dedicated cycle paths offers an excellent way for younger or less experienced riders to see the area, without the usual hazards of 'main road traffic'. The cycleway avoids long sections of difficult gradients (generally staying within a few hundred metres of the Garonne river), so provides pleasantly easy riding for all ages.
Bike hire: Yes, if longer than five days
Bike storage: Yes, secure bike storage and workshop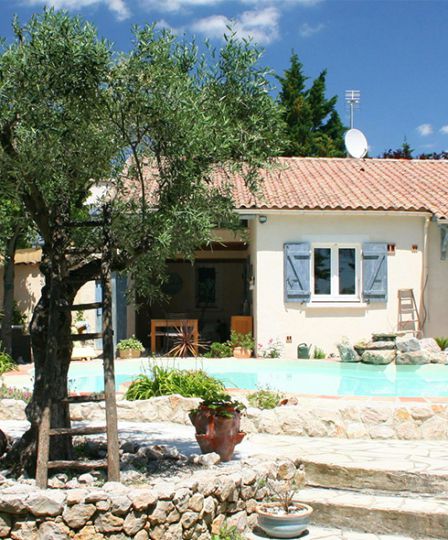 A super B&B situated on the edge of the beautiful, historic village of Tourbes. You'll meet Sonia and John, two brilliant hosts who will make unwinding easy at their traditionally dressed villa in vineyards. Languedoc National Park is nearby, making La Bergerie de Laval the perfect place to explore the French countryside by bike.
The ride: The Languedoc is a cyclist's paradise, from flat canal towpaths to undulating vineyards and steep mountain roads, there is something to suit every cycling ability.  Spring and autumn provide the perfect warm temperatures to enjoy cycling along quiet roads, through picturesque villages where there is usually a bar to provide a well-earned pit-stop.  Or if you like your cycling challenging, the steeper climbs going into the foothills of the Espinouse mountain range  will reward you with panoramic views of the beautiful Languedoc.
Bike hire: Yes
Bike storage: Yes, plus workshop facilities
Host, Olivier loves to share the beauty of the countryside around Maison Papillons and beyond. There's lots to keep you buys, from the picturesque, listed villages, the caves holding geological and human treasures, the fabulous bustling street markets, the festivals, walks in the unspoiled countryside to swimming in the local river. Oliver is a wonderful host who is eager to help you uncover the very best cycling spots his region has to offer.
The ride: From the Maison Papillons, Olivier proposes to take you on individual, or group, cycling tours of the region. They are planned according to your level of fitness and objectives. It can be for a day, or over several days. Travel through the Mediterranean vegetation where olive trees mingle with green oak, cherry orchards which change to almond, fig, peach and apricot. Crossing this fabulously rare and beautiful countryside you will come across ancient ruins and monuments or picturesque villages perched high in the mountains where people still live in the original stone buildings.
Bike hire: Yes
Bike storage: Yes