Beauty, history, fraternity – the organisation preserving France
Pierres d'Histoire is a charitable organisation established by Dominique Imbert. Its work restoring and preserving France's wealth of historic buildings is truly inspirational. Our founder Alastair Sawday went to meet Dominique and see one of Pierres d'Histoire's many success stories, the fabulous estate of Ravenoville.
When an indomitable and creative human like Dominique has an idea, it stands a strong chance of survival, and a touch of design genius helps. The idea behind Pierres d'Histoire was born during his stay in a restored Scottish Landmark Trust building. Such charitable effort is popular in the UK; witness, among many others, the National Trust and the Landmark spin-off, the Vivat Trust. Although it hasn't much history in France, Dominique was undeterred. He pitched headlong into work on four very different buildings, beginning with Ravenoville. The other three included an ancient mill in Pézénas, a house now of ravishing beauty. As I write, there are sixteen buildings in the group, five currently in our collection, all saved from total ruin and all fitted out with hotel-level sumptuousness.
I was so startled by Domaine de Ravenoville that my critical faculties took flight. This rambling chateau, surely, could not have been restored to within an inch of its former self by a small charity! Further inspection revealed not only the sheer chutzpah of Dominique Imbert, the founder, but the design genius of all involved. The integrity of the artisanal work, too, is remarkable and rare.
Ravenoville sprawls, neat and disciplined, across its lawns. The robotic mowers were out in force, a modern sign of far-sightedness in tackling a giant project. The old pigeonnier has been rebuilt so faithfully that I thought it was a mock-up. Two years were spent on the rebuilding, involving the excavation of tonnes of rubble and, from the 2,000 pigeon holes, alarming quantities of pigeon droppings. A new roof was built and staircases created to bring it all together.
The pigeonnier is but a brief prelude to the symphony of the main building. Here all is, not abreast of, but ahead of our times: the finest timber and stone-work embracing handsome furniture and lighting and techno-comfort. I am modest in my needs and felt curiously undignified in this magnificent restoration. In each room are architectural elements of the time: fireplaces and Regency mullions, terra cotta from Anjou and wood panels from the 18th century.
The integrity of the artisanal work, too, is remarkable and rare.
Altogether, the renovation needed an army of qualified artisans supervised by a stonemason and a carpenter. Over 30 cubic metres of old recuperated oak were shaped into service and more than 10,000 hand-made bricks of a special shape and colour were brought here from across France.  Dominique is proud that "noble materials for renovating the buildings were used, but of course modern techniques (insulation, floor heating system, electricity, etc.) guarantee the guests' comfort".
The Château de Fleury en Bière, deep in the countryside near Fontainebleau, is a giant reminder of France's early glories: entirely enclosed by walls and the château 'commons'.  Pierres d'Histoire has four discrete corners of it all: the gate-house, the tower, the stable and the 'Vigie'. Superlatives trip lightly from my fingers as I write. The Vigie is on the top two floors of the North Tower, with striking views of a courtyard and the tree canopy. Whitewashed and trellised wooden panels demarcate the different spaces in the room.  The chimney-place is a vast pile of brick – the main ingredient of these château buildings. The bathtub hides in an alcove trimmed with Louis XIII moulding  – a respectful touch.
The Ecurie would be my choice, for I learned to love the old brickwork in Tudor houses in Britain.  This is an orgy of brick. It soars up and over all the spaces, as it has always done from the 18th-century stable days. To match the brick arches and walls with gentle greys and blues, the most up-to-date kitchen cupboards and the finest of cooking kit is a delightful achievement.
You will have gathered that the magic is not hard to find. The revival of old timbers, quite apart from bricks, is always magical. Pierres d'Histoire not only revives them, it adds to them and gives them voice. Where something is missing genuine replacements are tracked down, often improving the original look. The Pézénas Mill has a tangle of interconnected beams below which I would happily sleep on a mat.  Staircases are crafted out of old wood, old panels fitted across battered walls, rooms re-shaped to create modern and unexpected spaces.
I would love to think that Dominique's example will inspire imitation projects in France. A French National Trust, for example?  Most fine old buildings are in the hands of the state, or left to decay nobly – like their best wines – in the hands of beleaguered families. There is a fine château in the Sawday collection that rambles for hundreds of yards of impressive and ancient architecture but whose owners cannot afford to do more than piecemeal renovation. One wing lies empty – too expensive to maintain. The family is trapped by the costs of living there but too proud to move. I can understand; when a building is noble and beautiful, a sense of duty can take over.  Pierres d'Histoire provides a solution, and everyone gains.
Tourism is not known for its sensitivity. It often destroys what it most loves. Yet here we have an example of sustainability, respect and progress working hand in glove.
Here we have an example of sustainability, respect and progress working hand in glove.
View our collection of Pierres d'Histoire properties >
More inspiration…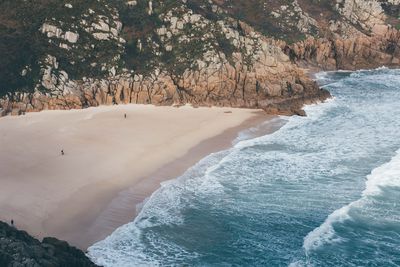 2020 Travel Trends
We've drawn on the expertise of our in-country managers, the local knowledge of our owners and trends in the wider industry, to bring you the destinations and themes that are shaping travel for 2020.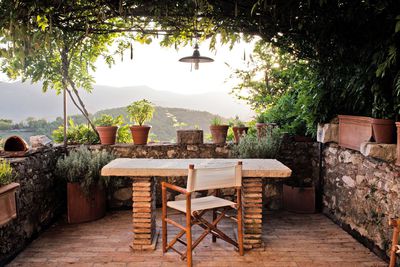 The scattered hotels saving Italy's villages
Alastair Sawday meets the people behind Albergo Diffuso – an innovative hotel concept helping to preserve rural culture and revive Italy's struggling villages.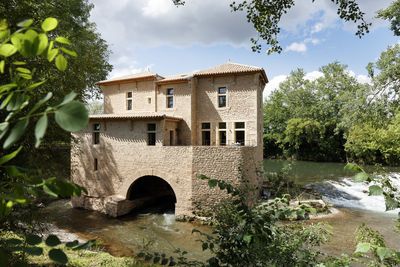 Pierres d'Histoire collection
View our full collection of Pierres d'Histoire properties; discover beautiful stone farmhouses and renovated 17th-century Châteaux.