Christen's homemade Cornish cream tea
Holidays in Cornwall make us think of lovely memories: vast beaches, fun with family, plenty of fish and chips and, of course, an afternoon cream tea. While we aren't able to take holiday's right now, there's nothing stopping you enjoying a slice of Cornwall at home. Christen, owner of Middle Colenso Farm, shares her recipes for homemade scones and jam so you can make your own cream tea.
Homemade scones
225g self-raising flour
40g butter, slightly softened
1 heaped tbsp golden caster sugar
120ml milk
Pinch of salt
1. Preheat the oven to 220°C.
2. Sieve the flour into a bowl and rub the butter into it until the mixture resembles breadcrumbs.
3. Stir in the sugar and salt and then slowly add the milk, mixing everything together as you go.
4. Knead it into a dough (it should be soft and pliable so add more milk if it feels dry).
5. Roll or press out the dough until it is approximately 3cm thick and use a scone or large biscuit cutter to cut out the scones.
7. You can dust the tops with flour or glaze them with milk.
8. Place them on a baking tray lined with greaseproof paper and bake in the centre of the oven for 12-15 minutes until they are golden.
Homemade jam
1kg raspberries
700g jam sugar
40ml water
60ml lemon juice
1. Place the raspberries, lemon juice and water in a large pan and cook on a moderate heat until the raspberries begin to soften
2. Add the jam sugar and bring to the boil, stirring until the sugar is dissolved.
3. Boil steadily for 10-15 minutes, stirring constantly to prevent sticking.
4. Check the setting point using a sugar thermometer (104.5°C) or the wrinkle test. If the jam is not set, cook for another five minutes and check again.
5. Take the pan off the heat and skim any foam off the surface.
6. The jam is delicious as it is but if you want to add some different flavours ,you can at this point – 2tsp rose extract or violet syrup gives a slight floral flavour. I often add some finely chopped basil.
7. Pour the jam into warm sterilised jars and seal.
Once you've got your homemade scones and jam, all you need now is a big pot of tea and some clotted cream to create the perfect Cornish cream tea.
More inspiration…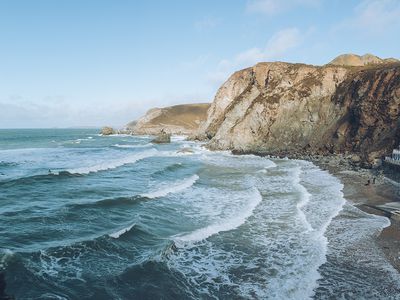 Sawday's at home: in Cornwall
Our new mini-series contains everything you need to enjoy a holiday at home. Find more delicious, Cornish-inspired recipes as well as tips on how to forage and podcasts to get you daydreaming of the sea.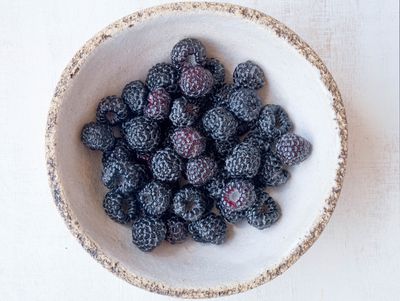 Our simple guide to foraging
Foraging is a great activity to do while out walking. In this simple guide, you'll learn what to look for when you're next in the woods.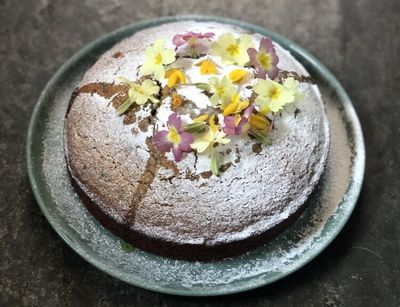 Nettle and gorse cake recipe
A delicious homemade cake recipe from our owner Tia at Botelet. She uses nettle leaves and gorse syrup foraged from the local Cornish countryside.