Six of the best places to stay for garden lovers
Many of our owners are garden fanatics with excellent green fingers. In our Garden Lovers collection, you'll find everything from perfectly manicured lawns to wild meadows and orchards, and walled gardens full of colourful flowers and trees. We have chosen six of our favourite self-catering places with stunning gardens that are great for walkers, birdwatchers and nature lovers alike.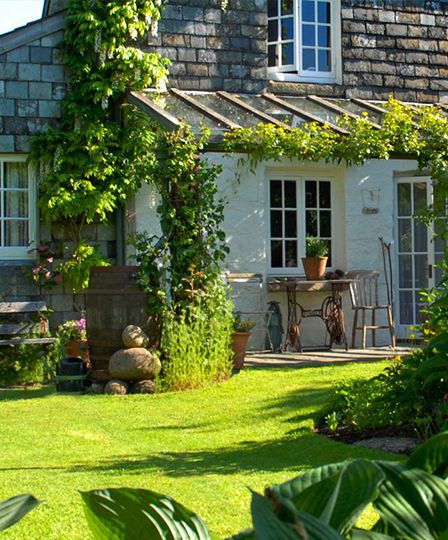 Your south-facing annexe in this 1730s miller's cottage is as cosy as can be for two. Wander the beautiful garden and help yourselves to home-grown vegetables in season. Take part in cider making in autumn, and enjoy Pat's homemade cream tea all year round.
Dave's sculptures are dotted around the romantic garden and you can visit his studio – you're welcome to paint if you feel like it, too.  You'll be happy here come rain or shine. In fine weather you can eat outside or soak in the hot tub while you gaze down at river, field, hill and dale. Children and dogs have a field to run around in, while you sit back with a drink and enjoy the views.
Let your hair down and run free. This is a relaxed, unfussy sort of place with enormous gardens for lively folk to explore; the brave may even chance a dip in the big pond. The owners, Matt and Verity, have loved and cherished the six-acre grounds and transformed them from being tired and overgrown into an oasis of peace and tranquility.
Nature enthusiasts will enjoy wildlife watching here; deer, kingfishers, woodcocks, buzzards, herons and kites have all been known to call this land home.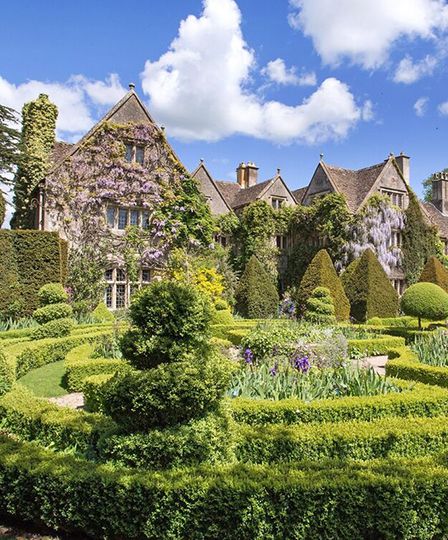 If you love history and beautiful gardens, this is the perfect place for you. Abbey House Gardens are open to the public, but you get your very own private corner. Rufus will greet you and give you a tour of the house and a tasty slice of history too. Inside, find panelling dating back to the 1500s and over 2,000 books about gardening and architecture to delve in to.
With over five acres to explore, find formal gardens at the front and slightly wilder meadows behind. Children will seek out Brutus the leopard tortoise and the koi carp pond. Somewhere lurk the remains of King Athelstan, the first king of England.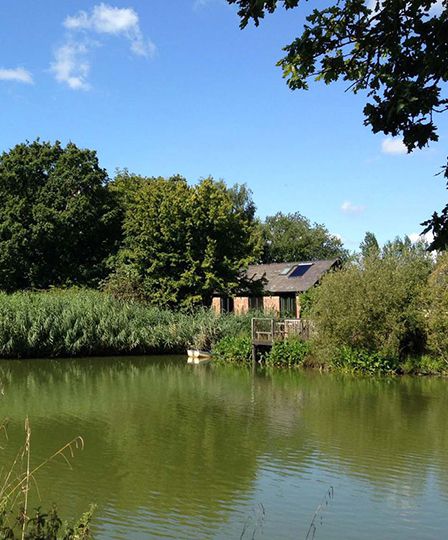 You'll feel peaceful and cosseted at this super stylish barn conversion in Sussex. The owners have poured their love into the space: find pretty antiques from nearby Lewes, interesting books, a cosy wood-burner and a welcome hamper with homemade apple juice.
Big glass doors bring the surrounding woodland in but there's much to explore in the five-acre grounds. You can row on the natural pond, discover two great white cherry trees (spectacular in spring), visit the kitchen garden brimming with organic veg in season and stroll the orchard filled with apples, pears, quince, greengages and damsons. There are also resident piglets, chickens and wild birds so make sure to keep your eyes peeled!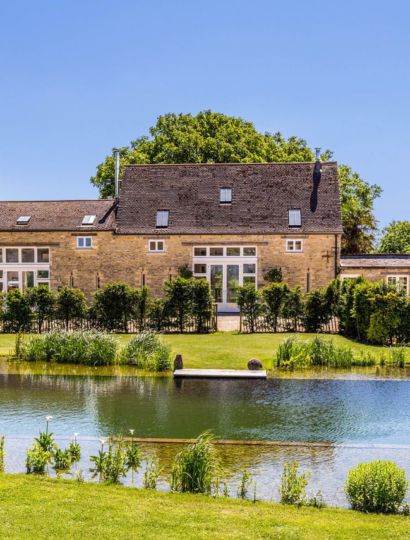 Along country lanes and surrounded by fields, this secluded farm is the perfect place for those wanting to get away from it all. The only noise you'll hear will be birdsong and farm animals, perhaps the occasional whoop from someone splashing around in the natural swimming pond.
Your 19th-century stone barn is simple, homely and stylish, with a light and airy open-plan living space, limestone flooring, African rugs and owner Ben's artwork on the walls. Days can easily be spent sitting out in the garden reading, or you can head off for walks straight from the door. On hot days, take a dip in the pond and sunbathe on the lawns.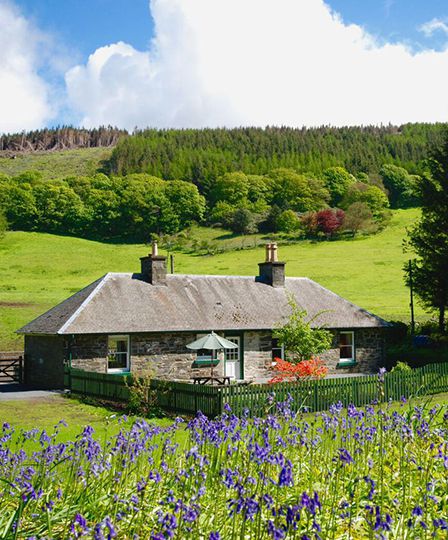 Hugged by freshwater lochs is one of Scotland's finest gardens with the dreamy ruins of Castle Kennedy at one end and Lochinch Castle at the other. With 75 acres to roam, all ages will be happy here; walks ramble off in all directions. Explore land sculptures built in the 1730s; spot geese, herons, maybe an osprey, red squirrels and otters too. There are mesmerising displays of rhododendrons, azaleas and embothrium, and the ancient Monkey Puzzle Avenue is a treat.
Find three charming properties all with their own private outside space and splendid welcome baskets with delicious cakes. You get the run of the gardens, so why not take a guided tour with head gardener, John, who's worked here for 25 years!
More inspiration…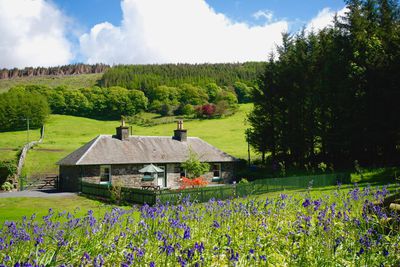 Garden Lovers collection
Discover over 50 special places to stay where our owners have put a huge amount of effort into creating their wonderful gardens.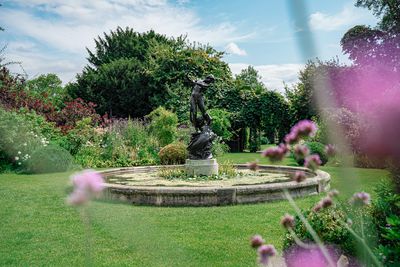 Our favourite UK gardens to visit
We choose five of our favourite UK gardens to visit in the warm, spring sunshine when we are able to.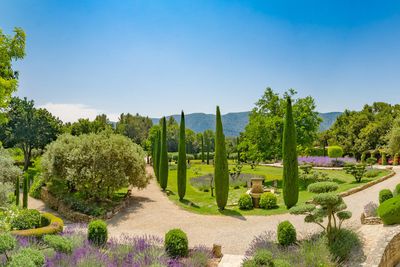 Get inspired by these beautiful French gardens
France has one of Europe's most impressive garden collections. We round up some of our owners' top tips for recreating a French garden at home.