Our favourite French pit stops
With French road trips back on the agenda for summer and autumn, we've picked out some of our favourite places near popular routes to stop over on the way to your destination, take it slow and savour the journey.
Marie-Eugénie and Dominique give you light-flooded rooms in their pretty half-timbered barn which looks out over a big lawned garden. The cooking is legendary, changing with the seasons but always with the freshest local ingredients: roasted Bresse chicken, cheese from the rugged Jura Mountains, wines from Beaune, all served around a big shared table. Stick around for a day or two and potter around Louhans market or head out to the tiny wine producing villages around Chardonnay.  
Route: Near to A39 in Eastern France, connecting Dijon with Bourg en Bresse. A popular route to the Alps
SEE ALL OUR PLACES IN SAONE-ET-LOIRE
Down the tree-lined avenue this three-storey house of impressive proportions with a turret at each end, was once part of a much larger château, the centre of a vast vineyard. Now it lords over five hectares of finely landscaped parkland, with dining terraces, boules pitch and infinity pool, and panoramas that reach to the Alps. There's much to stay for, cookery lessons, wine tastings and electric-bike rentals, tree climbing, canoeing, riding, golf and a sweet spa. The food is exceptional too.
Route: A short detour from the A7 linking Lyon to Marseille, on route to the Côte d'Azur
The 1930s inn sits opposite the medieval church and next to the ruins of a 13th-century castle, its bar happily occupied by friendly locals. At 950 metres, the village has lovely views over fields and forests, stretching to the peaks of the Auvergne and Le Mont-Dore. It hums with unpretentious good looks, young staff, seriously delicious, locally-sourced food with homegrown vegetables and natural wines. Upstairs, warm, simple rooms won't disappoint. Borrow bikes, ask for a picnic and head for a swimming lake.
Route: Near to the A75 linking Clermont-Ferrand and Béziers, a popular route to the Languedoc region
SEE ALL OUR PLACES IN HAUTE-LOIRE
Slip through narrow streets to a beautiful house in exquisite gardens. The rich silk merchants of Avignon once lived here and your worldly hosts Olivier and Laurence usher you in with a coffee or glass of wine. There's a Moroccan feel here, hidden behind high, cool walls with a long, inviting swimming pool for cooling off. Five south-facing bedrooms are quiet and quirky, with cossetting beds and bathrooms. Avignon and wider Provence are at your feet.
Route: In Avignon near to A9 and A7, on route to the southeast or southwest corners
SEE ALL OUR PLACES IN VAUCLUSE
A super-stylish makeover by the de Gamas who moved here from Paris with their young children. All is pale and lovely, clear and uncluttered, designed to enhance the elegant proportions of this handsome Chartreuse house. You eat, superbly and seasonally, in the main house. You sleep in beautifully compact rooms in the converted barns. Each has its own entrance and is on two levels with beds upstairs. There's a wow of a pool, swings and table tennis, you can book beauty treatments, or baby-sitting, and head for Bordeaux.  
Route: Near Bordeaux on the A10, on route to the beaches of southwest France
SEE ALL OUR PLACES IN AQUITAINE
Find an elegant oasis of calm at this neoclassical manor, where antique meets contemporary, invites it to stay, and they live happily ever after. The atmosphere is relaxed and owners, Véronique and Guillaume, wonderfully welcoming. Explore the grounds, relax in the jacuzzi, read in front of the fire, book a massage, enjoy a local wine on the terrace. Food is a treat, all homegrown, homemade or locally sourced. Take breakfast on the terrace or in your room if you're feeling lazy.
Route: Near to Clermont-Ferrand and the A75 linking which runs to Béziers
SEE ALL OUR PLACES IN AUVERGNE
The château sits proudly on a rise in the peaceful countryside of the Mauges. History-buffs Sabine and Thierry give you generous breakfasts in the medieval panelled dining room, with homemade jams, fresh fruit and bread hot from the oven. Take a dip in the pool, sit and admire the view with a glass of local wine, head out to a local restaurant. If you have a day or so, France's best historical theme park, Le Puy du Fou is a short drive away, and for garden lovers the oriental park at nearby Maulevrier is unmissable.
Route: Near the town of Cholet and the A87 in western France
SEE ALL OUR PLACES IN WESTERN LOIRE
This fabulous building, built in 1745, stands in the old heart of La Rochelle. An immense amount of thought has gone into its renovation, and manager Lise is brimming with ideas as to how they can go the extra mile. Bedrooms are colour coordinated right down to the paintings; the suites have sofabeds for children, and large bathrooms with their own Hammam and bath tubs crafted from wood. Stick around for a day or two and catch a boat to the marvellous Ile de Ré.
Route: In La Rochelle close to the N11, linking Poitiers and La Rochelle. A half-way point on route to the southwest coast
SEE ALL OUR PLACES IN POITOU-CHARENTES
A treat! Lively, intelligent conversation, good food and music in elegant surroundings. The Du Garreaus love sharing their fine 19th-century townhouse with its big bosky garden, and helping guests discover the riches of Touraine and the Loire Valley. Bright and stylish bedrooms are a seamless blend of period and modern (two inter-connect). Friendly meals focused on regional and homemade food. Children can eat separately if you wish. Cycle to the châteaux, return to cool off in the pool.
Route: Near to Tours and the A10, a major route to the Dordogne
SEE ALL OUR PLACES IN LOIRE VALLEY
Heaped with character a peaceful, medieval coaching inn where Stendhal once laid his head, remains an excellent journey's rest. Beyond the breakfast room, where 15th-century timbers, wraparound oak panels and stone alcoves dance in mixed-up glory for breakfast amid Turkish rugs, is the staircase up. Three bedrooms, wonderfully quaint and nicely tatty, have antique beds, perhaps a roll top bath. Up steeper, narrower stairs, a pretty attic double has festoons of beams. Your charming host, Olivier, lives just across the courtyard. Sleep among angels beneath the unsurpassed cathedral.
Route:  Near Bourges just off A71 between Paris and Clermont-Ferrand
SEE ALL OUR PLACES IN LOIRE VALLEY
More inspiration…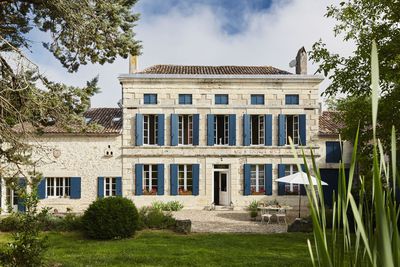 See our collection of places in France
Explore the vineyards of Champagne or Bordeaux, the white sands and glamour of the south coast, the rich history of the Dordogne, and the quaint towns and grand châteaux of the Loire Valley.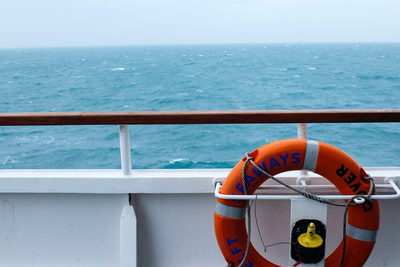 Escape to Europe by Ferry
We're often so desperate to get away that we tear down to our destination as fast as we can. It's hardly a relaxing way to start a holiday. Embrace slow travel and make the journey part of the trip.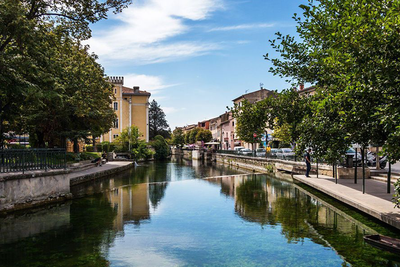 A road trip through Provence
We follow France expert Carolyn Boyd to undiscovered hilltop villages, historic wineries, lively flea markets and more.