Four of the best wild swimming spots in Snowdonia
Snowdonia National Park is one of the best places to visit if you're after stunning mountains and idyllic lakes. It's known as Wales' Lake District, as its full of brilliant options for wild swimming and hiking. The serene waters are often found hidden away, so they're perfect for those who enjoy heading a little off-the-beaten-track. Below, we list four lesser-known spots for wild swimming in Snowdonia.
Watkins Path Waterfall
Located off the Snowdon Watkins Path, these series of pools have remained relatively unknown for wild swimming in Snowdonia. The path, originally opened in 1892, was historically used as a donkey track and was never fully finished. Today, it is loved by hikers for its scenic views of rolling hills and ancient woodland.
To set off, park just off the A498 road a couple of miles or so outside Beddgelert. Simply follow the path up the hill through the woods for 20 to 30 minutes, you will then see the waterfalls in front of you. It's a gorgeous spot to while away a few sunny hours, sitting back in the pools or getting a rush under the cascading water! If you want to continue walking, the Watkins Path ascends from the waterfalls and becomes a rather tricky walk – definitely not one for the faint hearted.
Llyn Cau, Cadair Idris
If you're looking to get away from everything and everyone this is your place. The huge glacial lake is found on the southern edge of the Snowdonia National Park at the crater of Cadair Idris mountain which stands at 400m high. The nearest car park is 20 minutes away, and during the ascent you'll pass numerous falls and pools. The challenging walk is worth every minute, as you'll often be rewarded with empty waters on arrival.
The lake's waters are a striking blue and very clear. There are lots of places where you can walk straight in via the rocky beach, but why not take a dramatic dive from the surrounding rocks. The glacial lake and the mountain backdrop makes this a blissful choice for wild swimming in Snowdonia.
Cwm Pennant, Golan
The disused mine quarries of North Wales often fill with blue water and appear like jewels on the side of mountains. They offer some of the most serene opportunities for wild swimming in Snowdonia, enjoyable in both the winter and summer months. Cwm Pennant is a clear lagoon at the head of one of the most remote valleys in the region. Dipping into the water, you will be surrounded by the claggy cliff sides of mountains with barely anything or anyone else around.
From Penmorfa follow the signs to Cwm Pennant via Woolen Mill and continue for around four miles to a car park. From here, you should spot a waymarked path – this takes you up 300m to a ruined mine manager's house and alongside an old railway. Just past the ruined watermill factory, you will spot a stream valley which takes you down to the old reservoir. The route will take up a whole day, and we'd advise bringing a map!
Llyn Du'r Arddu, Snowdon
If you want to experience wild swimming in Snowdonia with picture perfect views, this is the spot. The deep mountain lake is located just below the main Llanberis Path in Snowdon, under a crag. It's best enjoyed with a walk, which should take around two hours in total. Begin at the carpark on the banks of Llyn Padarn, and follow the road up past The Victoria Hotel on your right. From here, follow the Llanberis Path up towards Snowdon – leaving behind tarmac roads and heading onto rocky paths. 
Continue walking until you pass Clogwyn Station with its tiny red train and incredible views – it'll definitely leave a smile on your face! Head towards the huge rock Maen D'Arddu, then you'll see Llyn Du'r Arddu just below. With a beach on one side and deeper waters closer to the rock wall, it's an ideal substitute for an indoor swimming pool and caters for all swimming strengths. Arrive just before midday to catch the sunshine!
More inspiration…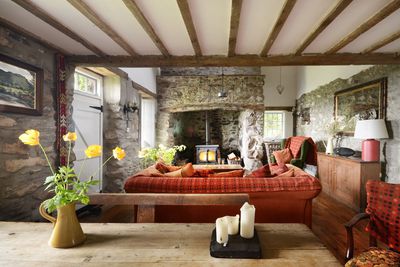 Snowdonia cottages
View our collection of Snowdonia cottages: from peaceful lakeside beauties to completely remote stone houses.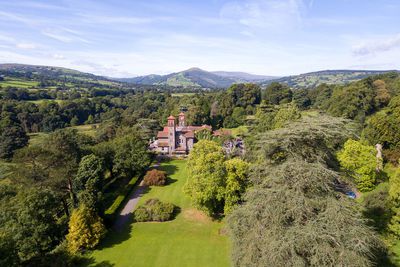 National Parks Collection
Stay right in the heart of the UK's National Parks, with our collection of hotels, B&Bs and self-catering places.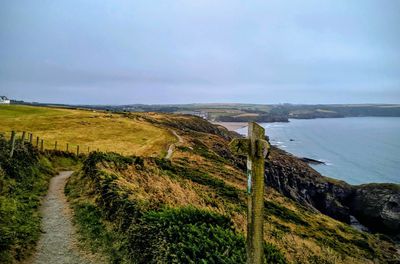 Our Slow Guide to Wild Wales
We discover rugged coastlines, vast national parks and landscapes teeming with wild, natural beauty in west Wales.