Five towns to visit for antique lovers
Spotting a true find in the clutter of an antique shop takes patience and knowhow. We spoke to Charlotte Paker, Editor of Homes and Antiques magazine, about their advice for picking out the genuine gems and their five favourite UK towns for sniffing out a bargain in the cobbled streets and dusty shelves.
Frome, Somerset
Just small enough to explore in one day, the Somerset town of Frome is the ideal haunt for lovers of chocolate-box architecture, cosy cafés and boutique antique shops. Fans of period dramas such as BBC's Poldark might recognise the winding cobbled streets of the town centre, which are filled with independent shops and restaurants. Cheap Street, with its leat (a small man-made stream) running through the centre is an excellent place to start, and it's within easy reach of St John's Church (dating back to 12th century) and other shopping streets such as Catherine Hill. Vintage lovers should head straight to The Dandy Lion and Lark Vintage, which are treasure troves of colourful clothes and accessories.
Or, if you're after something sparkly, Charles Hart Jewellers has been specialising in antique gems since 1820. For antique furniture, French General Trading sources original pieces directly from France (such as zinc garden seats and painted armoires); Barton House Antiques specialise in traditional pieces; and Frome Reclamation sells unusual salvaged items, from Victorian parquet to cast-iron bathtubs. If you're visiting over the weekend, the Frome Independent market is held on the first Sunday of every month (March-December) and is a hotspot for artisan produce, hand-made homewares and flea-market-style finds.
Keep an eye out for: The Dandy Lion, Lark Vintage, Charles Hart Jewellers, French General Trading, Barton House Antiques, Frome Reclamation and Frome Independent.
Harrogate, Yorkshire
There's plenty of antiques shopping to be had in the pretty Victorian spa town of Harrogate. Begin by ambling along leafy boulevards towards the Montpellier Quarter, overlooking elegant gardens with their carpet of colourful tulips in springtime. Here you'll find a plethora of independent shops and cafés, but antiques and art lovers will want to make a beeline for David Love Antiques (for fine furniture, ceramics and art), 27 West Park (which has an impressive range of interesting dealers under one roof), Montpellier Mews Antique Market  (featuring 20 dealers selling a wide range of items, from Georg Jensen to Mouseman) and Walker Galleries (focusing on 19th and 20th-century artworks).
From here, you can visit the Royal Pump Room Museum or stop for lunch at Bettys – a North Yorkshire institution. Make sure you pick up a few treats to stave off hunger pangs later (we highly recommend the Yorkshire Fat Rascals). After indulging, head to the English Heritage Grade II-listed Valley Gardens, a five-minute walk away via Montpellier Hill and Valley Drive, and a rather special oasis in the centre of town.
Keep an eye out for: David Loves Antiques, 27 West Park, Montpellier Mews Antiques Market, Walker Galleries, Bettys of Harrogate.
Rye, Sussex
Narrow cobbled streets and steep climbs greet you in Rye, a coastal town full of surprises in East Sussex. From Ypres Tower built in 1249 to the quaint Mermaid Inn rebuilt in 1420 (with cellars dating from 1156), this is a place where history is keenly felt at every turn. Fans of the BBC's Antiques Roadshow will be familiar with glass specialist Andy McConnell, whose glittering shop, Glass Etc, can be found on Rope Walk. This is the place to pick up exquisite 18th-century drinking glasses, Bohemian scent bottles and Regency decanters.
For decorative French and Swedish antiques, such as painted furniture and period mirrors, Puckhaber is a five-minute walk away from Glass Etc, and is a lovely showroom where you can browse old and new homewares. Also well worth a visit is Lamb House, the former residence of Henry James, a short and gentle climb from the High Street. This National Trust property has a tiny courtyard café and a peaceful walled garden which feels a million miles away from Rye's bustling thoroughfare.
Keep an eye out for: Glass Etc, Puckhaber and Lamb House.
Lincoln, East Midlands
If time is short and antiques are what you seek, then head for Steep Hill. Lined with listed half-timbered buildings, this picturesque street winds its way up to Lincoln Cathedral, which dominates the city's skyline. Dating back to Roman times, Steep Hill was formerly known as Ermine Street and renamed for its vertiginous slope (there are handrails in place to assist visitors). Horologists will be delighted by the varied stock at Timepiece Repairs: from longcase clocks to pocket watches, there will doubtless be something to take home. Collectors with more catholic tastes should head to Lincoln Antiques and Collectables, which is a good source of vintage signs, pretty ceramics and interesting bits and pieces you didn't know you needed and won't want to leave without.
If you are working your way up the hill towards the cathedral, Bunty's tearoom at the halfway point, is the perfect place to stop and refuel. Once you've made it to the top of Steep Hill, why not go a little higher still and book a tour of the cathedral's roof, which offers spectacular views of the city. History buffs might want to visit Lincoln Castle where one of only four surviving copies of the Magna Carta is housed. Whilst keen antiques-collectors should set aside time for a trip to Hemswell Antique Centres at Gainsborough, which is just outside Lincoln. Reputedly the largest antiques centre of its kind in Europe, visitors can browse thousands of items, from fine furniture to decorative antiques, within the centre's four buildings.
Keep an eye out for: Buntys, Timepiece, Lincoln Antiques and Hemswell Antiques.
Tetbury, Cotswolds
With its unrivalled collection of stylish antiques shops and picturesque streets, where every building is more charming than the last, it's no surprise that this Cotswold market town is loved by both collectors and interior designers. Its best-known shop is probably Brownrigg – housed in an impressive double-fronted Georgian building, which is filled with an elegant mix of European antique furniture – but Lordfords, home to Europe's biggest collection of decorative antiques, runs a close second. There's also a fun emporium with a name to match – Top Banana, which sells everything from vintage miniatures to antique sewing accessories. Domestic Science is the place for quirky vintage items – often with an industrial edge (think beautifully-faded school posters and linen grain sacks). Handily, there's a lovely café here too, complete with mismatched vintage furniture, artisan coffee and a pretty courtyard.
If you can tear yourself away from the shops, Westonbirt, The National Arboretum is a short drive away. It's magical all year but the gardens are particularly spectacular in the autumn when the leaves turn. Even closer, are The Royal Gardens at Highgrove, which are as imaginative as they are beautiful. Here you'll find the Stumpery, a garden inspired by the Victorian trend for growing ferns among upturned tree stumps and Thyme Walk, a grand avenue planted with 20 varieties of thyme.
Keep an eye out for: Brownrigg Interiors, Lorfords Antiques, Top Banana Antiques and Domestic Science Interiors.
More inspiration…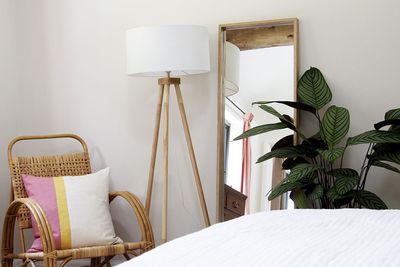 A local's guide to East Sussex
Photographer Julia Smith was born and raised in Sussex. She used a recent visit home to reconnect with her favourite spots in Rye and the surrounding area.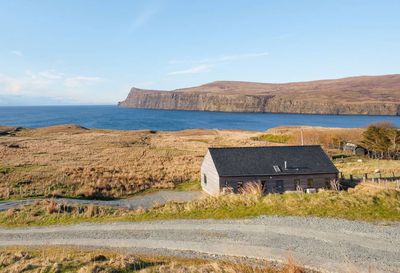 UK short breaks
Browse our collection of short breaks in the UK, and filter by destination, holiday type, featured places and more.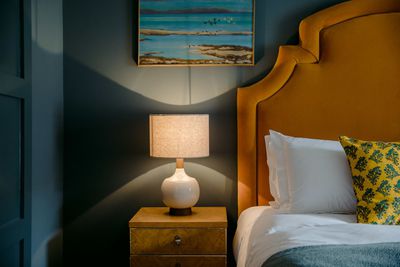 Four brilliant British staycations
The UK is home to a dizzying variety of destinations to suit all tastes, so there are endless opportunities to keep your carbon footprint low and your actual footprints high. We've rounded up four of our favourite destinations for a staycation to remember.