Our pick of the most remote holiday cottages
If you've been feeling a bit cooped up recently, then one of our favourite remote holiday cottages in the UK is exactly what you need. We're not just talking about getting a change of scenery, but wonderful, natural experiences like having a chunk of National Park to yourself or dropping off the grid for a few days. So ditch the crowded seaside towns and check out some of our unique holiday cottages where you can get away from it all.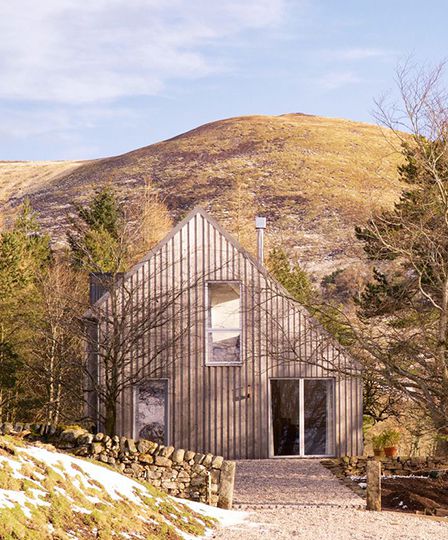 Get lost in the Scottish hills
The Woodshed is an amazingly peaceful spot in a place you might not think to look. The Pentland Hills Regional Park, just south of Edinburgh, is one of Scotland's lesser-known beauty spots and The Woodshed sits down a track on a sloping hillside in the south east corner. It's got the simplicity of a cabin to its design – pale brushed wood and a subtle muted colour palette – which gives it a frontier feel, augmented by the woodburner's crackle and glow. Right from the door are lovely walks with plenty of wildlife to keep an eye out for and you can spend all day taking in the views from the hilltops before you retire to the comfort of your the sofa in your remote quirky cottage. Outside you'll find a hot tub from which you can look down over the valley as you soak. It might slightly break with cabin tradition, but makes a wonderful end to a day of fresh air and stunning scenery.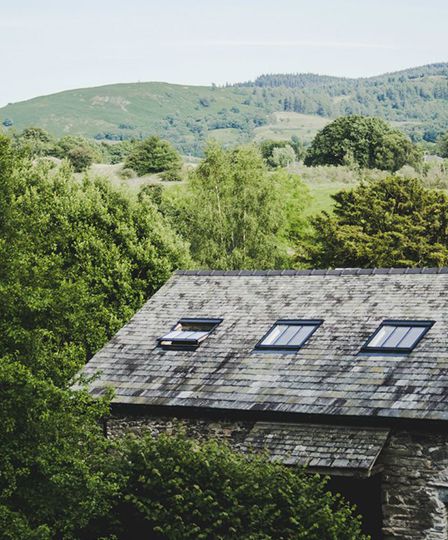 Find calm in the Lake District
While the Lake District is obviously one of the most popular spots in the UK, there are still little pockets of calm to be found there if you know where to look. Bracken Barn is hidden in the hills between Coniston and Windermere, with 33 acres of bird-filled woodland to explore and a hikes to Tarn Hows, Black Crag and up Limstone beck, for spectacular views over Esthwaite Water. You might bump into the owners, who will happily arrange yoga classes and meals or just leave you to your own devices; and there may be guests in the other barns, but there's a feeling of solitude here that comes from being surrounded by countryside at a remote holiday cottage in the Lake District. Of course, there's never a pub far away, so if you need a break from all that peace and quiet, walk down to the famous Drunken Duck Inn for some fine food.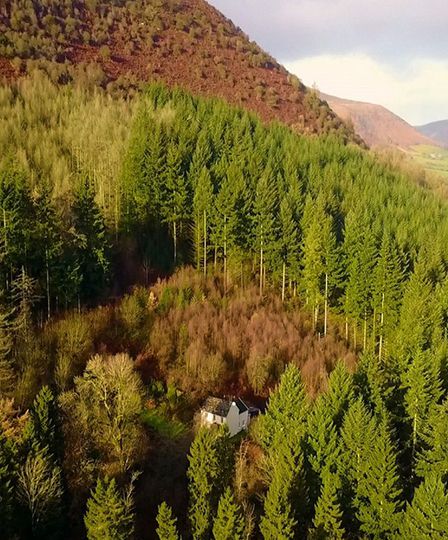 Go completely off grid in rural Wales
If getting away from it all means really cutting yourself off, then Being At The Cottage is the place you're looking for. No wifi, no mobile reception, not another soul in sight. This picture perfect holiday cottage is off on the northern edge of the Brecon Beacons, surrounded by trees and devoid of all distractions. A stay here gives you an enforced dose of the simple life and after a couple of days you won't even be able to remember what stress is. It's a place to sit and think big thoughts, dream up projects or ponder over big decisions. There are excellent pubs and restaurants within reach but the temptation is to stock up before you arrive and lock yourself away for your whole stay. You'll be able to ditch your tech, your car and even your clothes if you really want to, safe in the knowledge that nobody's around for miles.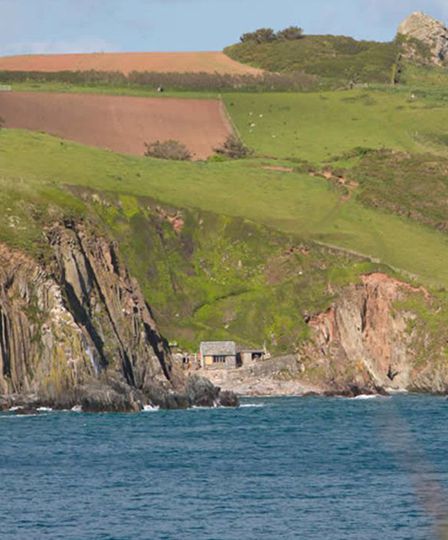 Unwind on a beach all to yourself
We may have mentioned avoiding crowded beaches, but one way of going about that is to have a beach of your very own. The Beach Hut looks as if it must have floated into its current location from the sea. The cove that it calls home is tiny and you need to be steady on your feet to make it down the narrow gully. You don't so much check in as undertake an expedition to your room. Once you're down here though, there's a hot tub, sea views, swinging chairs and a patch of shingled sands all to yourself. There's no wifi or phone signal, so this is another chance to unwind and take a proper break. A scramble back up brings you to the South West Coast path, but if you happen to have an inflatable paddle board or a kayak (and have managed to get them down the cliff) then you could just splash off into the water and explore by sea.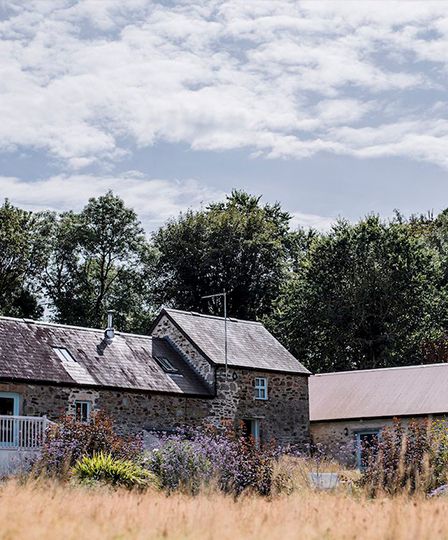 Revel in the wild beauty of Pembrokeshire
Pembrokeshire is rapidly becoming one of our favourite places to visit and Nantwen's remote location puts your right at the heart of its scenic beauty. It also has touches of the sort of character and curiousness that we love. There's a claw-foot tub upstairs in the bedroom and a thrown-together casual feel to the decor that puts you instantly at ease. You'll be provided with freshly baked bread by owners Jemma and Daniel, and then left to idle in the comfort of the cottage or go exploring along the coast as you please. Boat trips to Skomer make a fun day out, charming little St. Davids is nearby and there's even a walkable pub. You'll probably end the day back in the garden though, taking in the views from the terrace, then lighting the firepit and sitting back as the stars come out just for you. 
More inspiration…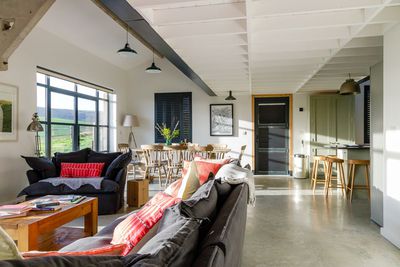 Eco Holidays
Find rustic family-owned B&Bs who grow their own produce, eco barns with plant insulation and wood-burning stoves, and farmhouse cottages where energy is powered by solar panels and geothermal underfloor heating.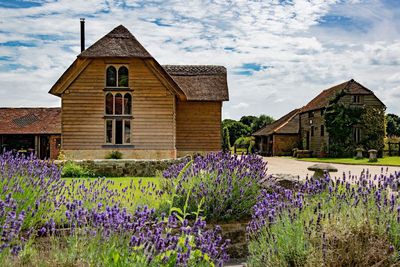 National Parks collection
Stay right in the heart of the UK's National Parks, with our collection of hotels, B&Bs and self-catering places. Our places let you immerse yourself in the scenery and culture of the UK's beautiful wilderness.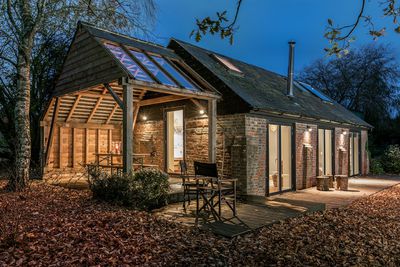 Hidden Gems
Sometimes a truly timeless, authentic experience of a place is easier to feel in its smaller towns and villages. Here are places where you can wander down back streets to hidden cafes and lively markets.