"One of the many possible ways to describe life would be as a series of encounters with various bodies of water. Time spent in, on, under, or near water interspersed with the periods spent thinking about where, when, and how to reach it next." We all know the feeling, but in his book Blue Mind, Marine biologist Wallace J. Nicholls explores the science behind our deep relationship with water.
In case you're inspired to run to the sea, our refreshing collections, Winter Blues and Beach Views are full of dreamy sea-scapes.
Calming and soothing
Looking out at the water, with its surface shifting in a hypnotic rhythm, is immensely calming. Nichols describes it as our "Blue Mind – A mildly meditative state characterized by calm, peacefulness, unity, and a sense of general happiness and satisfaction with life in the moment." He ascribes the effect to "soft fascination", the gentle, unobtrusive play of the motion of the water on our senses. "We are beginning to learn that our brains are hardwired to react positively to water and that being near it can calm and connect us, increase innovation and insight, and even heal what's broken."
Feel it at: Black Moon, Cornwall
Black Moon sits right on Bamaluz Beach near to, but just the perfect distance away from bustling St Ives. In summer, you can fling open the French doors and gaze out to sea over a glass of wine. In colder months, go through the trap-door to a romantic cave and watch the waves crash in.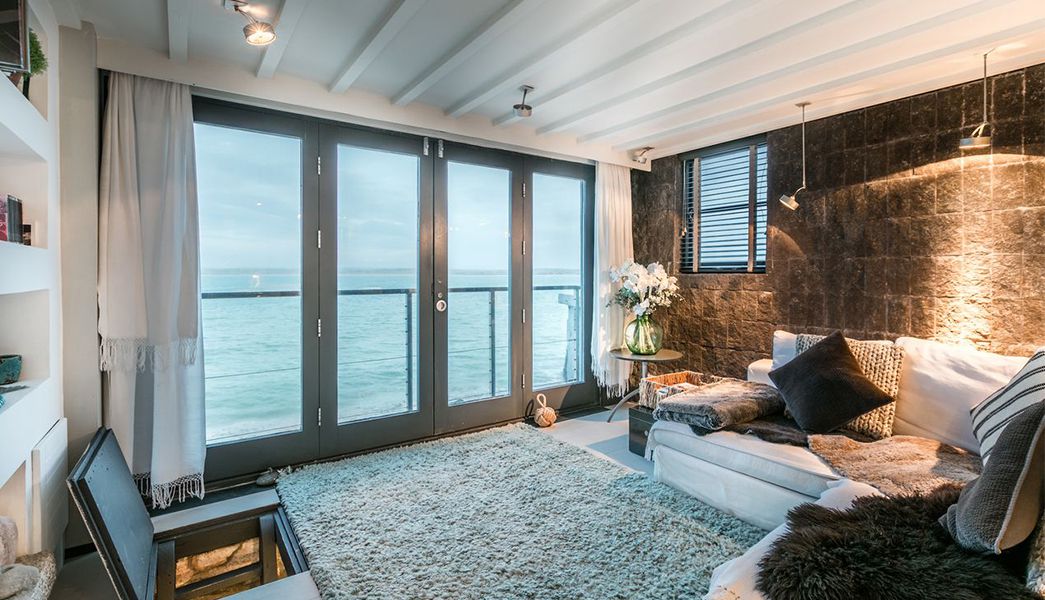 Active de-stressing
While we might not instantly think of exercise as part of our winter sun time, Nichols suggests that the combined effect of the endorphin release of activity and water's power to soothe can be an extremely powerful restorative. "We know that water – being surrounded by blue space – helps us relax, and we know that exercise is good for our bodies and our brains. If somebody is experiencing a number of problems that exercise and stress reduction may help with, [water] is a good add-on. Find a river trail and run there, or get on a bike, or row or swim."
Feel it at: Paradise in Portugal
Enjoy wild beauty and hundreds of birds at one of Alentejo's freshwater lakes. Walk down the garden to the jetty where you'll find boats and kit for canoeing, paddle boarding and fishing. Swimming is sublime here too and the water is warm for most of the year – perfect for getting that underwater fix.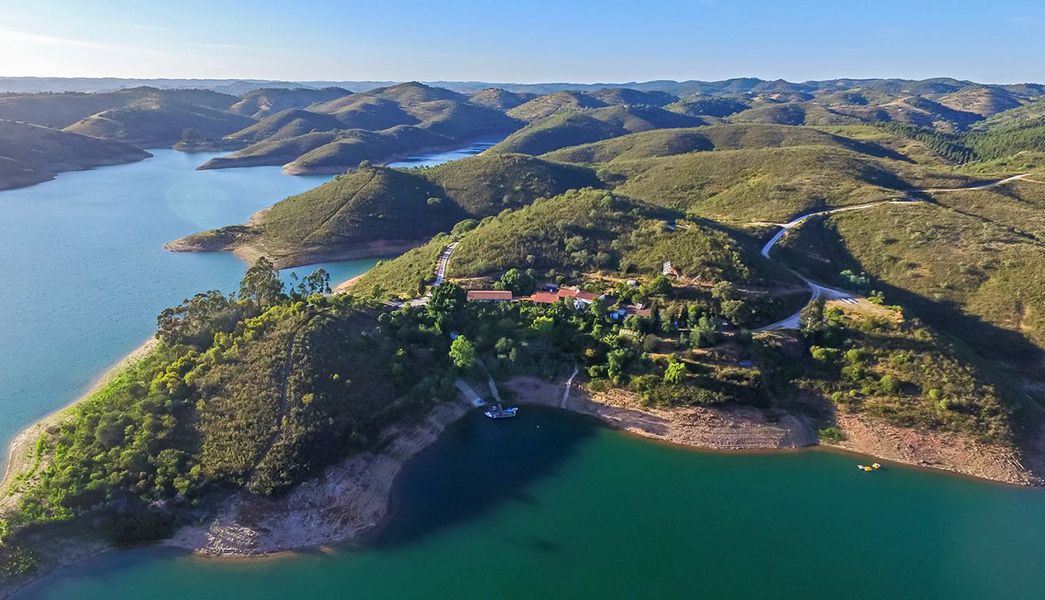 Resetting your senses
For many, that first deep plunge into the water is the definitive holiday feeling. You leave everything behind and are suspended for just a moment, alone in a different sensory world. Nichols examines that shift in perception when underwater. "The sound around us is simplified. It's not quiet, but the sound of water is far more simple than the sound of voices or the sound of music or the sound of a city. When you have that simplified, quieter 'blue' space, your brain is better at a different set of processes."
Cool sea breezes, beautiful views and a beach through your backdoor make Casa Famara the perfect sea-scape. You're in the quiet part of town, so pack yourself a picnic from home and head for the waters. Enjoy bathing in the sea, hiking to extinct volcanoes and taking the bikes out to discover epic views.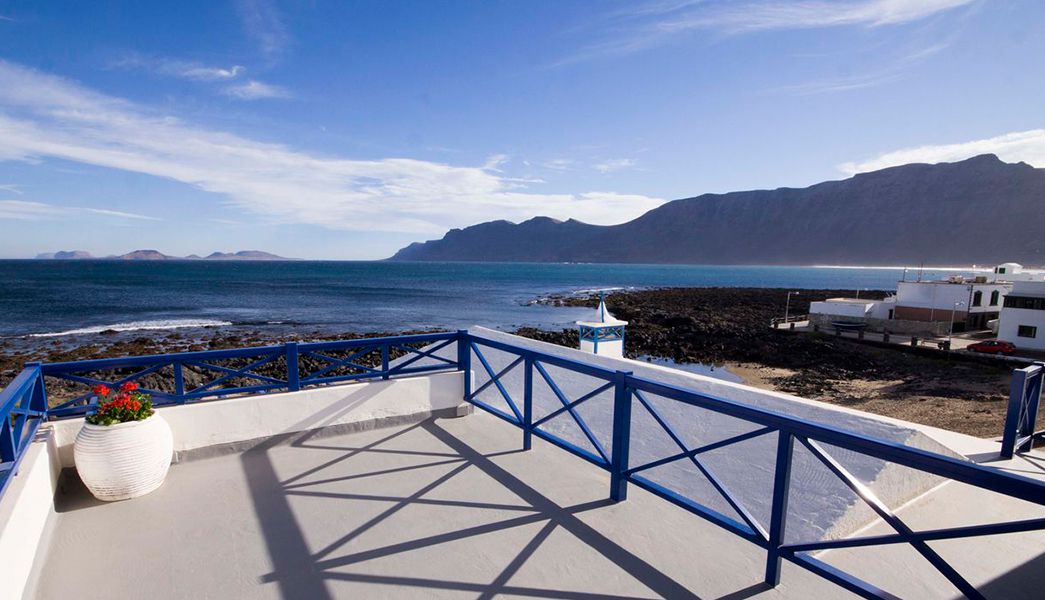 Trending…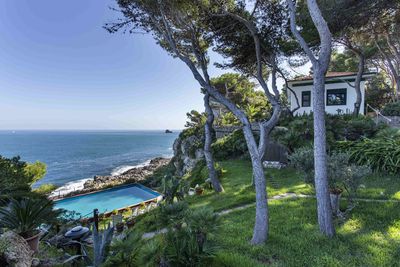 Villa Paola, Italy
Margherita and her three siblings spent every summer of their childhood in this house overlooking the sea. The villa is made for outdoor living; cool off in the saltwater swimming pool or sit on the shaded terrace and drift off to sound of the waves crashing on the below.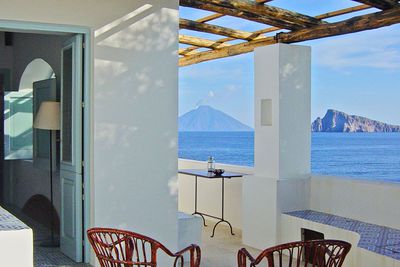 A Picciridda, Italy
For the tiny, car-free, carefree island of Panarea is picture postcard perfection. A Picciridda or 'the little one' in Sicilian is an enchanting love nest where each bedroom has magnificent sea views.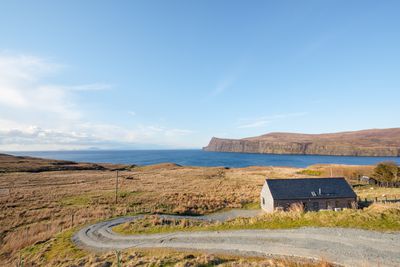 Wood h, Scotland
This simple, yet spectacular cabin has views across Loch Pooltiel to Dunvegan Head and the Outer Hebrides. Inside, the vast picture windows mean you can try to spot whales, dolphins, seals and puffins from every room.