25 years of travel language
Since we were founded in 1994, the way the world talks about travel has changed dramatically. Modes of transport, glowing devices and challenging concepts have fostered more new words than Milton and more strange ones than Joyce. It's been fascinating, fast and occasionally mystifying. And it's only going to get stranger from here. 
Pre Sawday's
Back in the 90s, travel began with a conversation. We talked to our friends, maybe met with a travel agent. We read magazines and scoured newspaper articles for inspiration, peering in awe at National Geographic and the wondrous, inaccessible places it featured. When Alastair Sawday wanted to bring his beloved France to more people, he turned the wine-stained notes from his walking tours into what was then the basis of that conversation, a guide book. The only websites he'd ever heard of were in the dustier corners of rural gîtes, but all that was about to change, as travel began its transformation from pleasant pastime to massive digital industry. 
World Wide Waves
By the mid 90s the internet was already promising to make every aspect of our lives quicker and slicker, despite instantly introducing an abbreviation (www) which contained more syllables than what it was short for. Some still clung to the large, friendly letters of Ceefax, but it was clear that the future lay, "online". Companies increasingly offered contact by "electronic mail" and the once-mighty postal address began its rapid transition to the backwaters of the Contact Us page. 
The love train
While the internet was building digital connections around the world, Britain and France were forging a physical connection that symbolised a lasting and unbreakable bond between the UK and Europe. The channel tunnel ("chunnel" was mercifully abandoned early on) not only gave drivers easier access to the continent, but brought us the Eurostar, which glided beneath the lumbering Ro-Ro ferries in a whoosh of French perfume and style. Suddenly, we were "weekending" in Paris and "hopping over to France" after a stop at a champagne bar so absurdly large that it might just be responsible for the subsequent boom in British wine production. 
Take off
The Eurostar's dominance was short-lived, as a certain orange-branded airline arrived to redefine the traveller's map of Europe, especially when it came to how far from a city an airport could turn out to be. With instant booking available to everyone, travel agents became less relevant but guides like Lonely Planet and (to a little less fanfare) ourselves, moved online, keeping the conversation going. New modes of transport spawned new terms as we all got used to "cattle class" and honed our "jetiquette", which largely involved knowing when it was ok to put your seat back. (hint: If you're British, the answer is never.) 
Sand and aggregate
Pretty soon, some major players began to establish a hold on online travel. Sites like Expedia compiled and aggregated flight and hotel options, allowing travellers to instantly survey and compare prices. The internet was a shop window full of pre-packaged holidays. You could buy a week-long break on the beach in an instant, ushering in the era of the "fly and flop". It didn't matter where you went, as long as there was sand and sea and you came back an intense shade of pink that you could pass off as a tan.
Start your engine
The internet continued to redecorate travel with all the subtlety of a 70s rockstar in a hotel room. Search engines bypassed any personal contact and fed all the information we needed directly to our screens. For a while there were a few competitors, but eventually the only thing that anyone asked Jeeves was, "where did you go?" and they typed that into Google. Eventually it became generic, then it became a verb. Now it's tipped by some to supplant, "look for" in common speech by 2030. 
The new romantic
In the late 90s, travel abroad from the UK hit a towering peak of over 50 million outbound visits, but these weren't the previous generation's long road trips to France anymore. People were taking advantage of the wealth of opportunity, splitting their yearly holiday into "mini breaks" and "city breaks". Alongside friendly (in some cases unique and brilliant) companies named for their founders, a host of single-purpose websites appeared, with booking.com offering access to hotels around the world and lastminute.com playing directly to our new impulsive travel style.
Because we want to
With great choice came great flexibility. Travel was affordable and instant. All you needed was a flimsy excuse to get away so, in the early 2000s, travel went on a moon discovering rampage that Galileo would have been impressed by. Mini, midi, mega, baby, Alfie, there was nothing that couldn't have "moon" tacked onto it and become a reason to treat yourself. The problem was that instant booking required faster planning and feverish late-night googlers needed some kind of reassurance that they were making the right decision. The moons were about to be outshone by the stars. 
Moons and stars
Into the consultational void created by listing sites and flight finders came Tripadvisor, taking "star ratings" out of the movies and making them an equal source of pride and panic for hoteliers, restaurateurs and tourist attractions. We all became empowered, we all became critics. Who cared what the glossy Sunday supplements told you when WanderDude21 said that Hotel Francesca was "the shizzle"? As travel began to realise the importance of visible, public feedback, leather-bound guest books were left to gather dust and it all went digital. But what happened next to the relationship between traveller and host? Well, "it's complicated." 
It's like a like
So then social media like, comes along and suddenly, like is not, like a verb anymore? It's like a noun? Like you don't like stuff, you want to like, get "likes." Yes, it's Facebook, which did perhaps get us all talking again, but not necessarily listening as well. The site would boast 1.47 billion daily users by 2019, but almost instantly it became the most popular way of showing off your holiday without going to the trouble of getting everyone round for a slideshow. It also made the perfect platform for what has to be travel's most enduring lexical invention of the modern era, the selfie.  
Holidaying – live!
As smartphones exploded (not just in a bad, Nokia kind of way) we were all carrying whole libraries of guide books in our pockets. The selfie found its true home on Instagram, Twitter put an army of advisors and critics at our fingertips and easy website building tools meant almost everyone was online. We invented "gap years", bringing back The Grand Tour but, in the spirit of all remakes, making the setting far more exotic. Getting "off-grid" now meant having no mobile signal and we were all drunk on tech, with "digital detox" waiting to be born out of our future hangover. Mobile technology meant you could plan on the fly, even on the flight, and there was a sense that the big sites could be bypassed and direct connection, maybe even conversation, reestablished.  
The home fires
In the early 2000s, the country was northern rocked by an economic downturn that had something to do with mortgages being worthless, but somehow had no effect on actual house prices. With money tight, we stopped spending so much time abroad and holidays within the UK became popular enough to be rebranded as either "staycations" or "holistays", depending on how much you could grit your teeth. We also reached out to the non-travel trend of upcycling for ways to make the UK an even more desirable destination, creating the word and the concept of glamping from a fusion of camping nostalgia and modern laziness.    
As seen on TV
Even though TV had been around for a few decades, we were all about to be hypnotised by it once again. Netflix invited us to chill, but got us all hot under the collar for binge-watching on what we still called box sets despite the poor conjugation and the absence of boxes. In travel, this translated into the modern pilgrimages of set-jetting and cinetourism, with sudden spikes in visitor numbers for obscure New Zealand hillsides, formerly-quiet Abbeys in Wiltshire and castles in Northern Ireland, where people queued to strike a pose and mutter "winter is coming".   
Back to reality
Possibly due to curiosity about the truth behind the fictional realms we'd visited, the late 2010s saw the search for authentic cultural experiences begin. It was no longer enough to merely visit a place and it was suddenly incredibly gauche to talk about "doing", say, south-east Asia. We reaffirmed the tribal separation of tourists and travellers and went in search of homestays, farmstays and the people behind the places. Suddenly we were all WWOOFing or Working Away, as the gap year introduced us to its more sophisticated sibling, Voluntourism, who turned a bandanna-covered nose up at the beach bars and beer funnels and headed off to dig wells, often with more enthusiasm than expertise. 
Going green
Doing good on holiday turned out to be more than a fad. Responsible travel boomed, opening up much-needed discussions about the wider industry. Tourism became prefixed with "sustainable", "eco" and "green", as discussions about environmentally-conscious travel came out of the hippy shadows and battled to enter the mainstream. A Booking.com survey revealed that 87% of travellers wanted to travel sustainably, yet only 39% said they often managed to do so. Even though the UN named 2017 the year of Sustainable Tourism for Development, the journey was just beginning. The effect of tourism on communities and the environment still loomed over travel like a cruise ship towering above the canals of Venice.
All's well that thinks well
Worrying about tourism's impact seemed to be far more stressful than it was effective, as the wellbeing craze floated into travel on a cloud of incense. Suddenly, it wasn't enough just to go away and kick back, you then had to kick forward, hold the leg extended for five breaths and rotate towards the sun. Time-poor DINKY's threw themselves into yoga retreats, "spacations" and "microadventures" as we looked for ways to pack what would once have been a full week's unwinding into ironically intense periods of relaxation. Wellness Tourism has now shaped its aura into a $639 billion dollar industry and we are all presumably, oases of perfect tranquility, if only at the weekend. 
Greener and meaner
This last year has seen sustainable travel come back with its claws out. Even as we applauded people for doing good, we also pointed the finger (it's a dextrous manoeuvre, but it can be done) at those not pulling their weight, or pulling too much. We plane shamed, train bragged and overtourism hashtagged. Previous traffic-stoppers like snow on the lines and unpronounceable volcanoes were replaced by protests, strikes and activists who sailed the Atlantic to tell us we just weren't trying hard enough. Travel's conversation has become a shouting match and a battleground. A global network of destinations and interactions has given us unprecedented opportunities alongside an unlimited capacity for damage. But it has also given us an awareness of our effect on the world, a connection with places we never imagined we would go. The question is…  
Where next?
The future of travel, like most things these days, seems uncertain. It's likely that we'll hear a lot about The Brexit Effect in 2020, although anything from the popularity of Skye to the price of chips on Brighton pier will be ascribed to it. What we'd love to see is "flight free" becoming the phrase on everyone's firmly-grounded lips and for train bragging, or train travel however humble, to be encouraged and incentivised from the top down. Perhaps, even though it seems things are moving faster than ever, "slow travel" will make a comeback and we'll remember to savour the journey, take our time and stop to chat. Travel's great conversation may be global, technological, environmental and immensely powerful but maybe it's time for it become a bit more personal again. 
Research for this article was conducted by our partners, 3sixty.
More inspiration…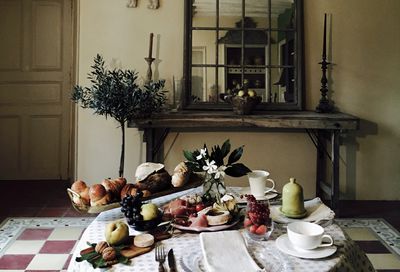 How we do business for good
Read more about how we were founded on strong principles about the way travel should be, how people ought to be treated and the role businesses can play in their communities.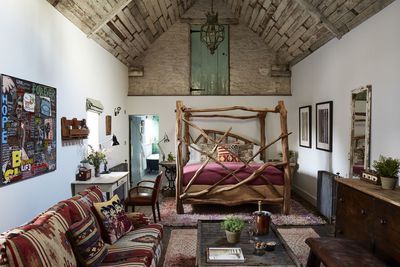 The Sawday's Collection
Discover over 3,000 of our special places to stay – all inspected and loved by us. Find everything from quintessential French Chateaux to contemporary beach houses and one-of-a-kind hotels.
2020 Travel Trends
We've drawn on the expertise of our in-country managers, the local knowledge of our owners and trends in the wider industry, to bring you the destinations and themes that are shaping travel for 2020.