Four foodie experiences to try this autumn
Autumn might just be our favourite time of year. The hazy sunshine, crisp air and changing hues signal the transition of the seasons and an exciting time for foodies. Late summer berries reach peak ripeness and foraging is at its most bountiful. In many cities, the summer crowds have dispersed and the atmosphere is more relaxed – perfect for taking a food tour and still warm enough for people watching from a sunny terrace. Get set to salivate as we round up four great food experiences to try this autumn.
Truffle hunting
Whether you're a fan of this rather polarising ingredient or not, foraging for truffles can be an exciting and rewarding experience. It requires a lot of patience and insider knowledge, so staying in accommodation that offers expeditions can make your first foray into truffle hunting that bit less daunting.
Truffles are most abundant in France and Italy, where they are a highly-prized ingredient. Peak hunting season begins in autumn, when the truffles are at their ripest, and most experienced foragers will bring a four-legged friend along to help sniff out these elusive fungi. The hunts are a memorable way to experience a new region, trekking through beautiful woodland of reddening leaves while a local teaches you about the process and the history of the land. If you're lucky enough to dig up some of nature's gold, the heady, intoxicating smell will have you salivating, so you'll want to rustle up some delicious meals with the fruits of your labours. Depending on where you are, this might mean creamy black truffle pappardelle, scrambled eggs with truffle shavings or warm truffle créme brulée.
Stay at: The Black Truffle Lodge, a B&B in the Apennines whose owner will take you truffle hunting with his beloved dogs. Atelier du Renard Argenté, a friendly farmhouse B&B offering truffle foraging and cookery courses.
Olive oil harvesting and tasting
Summer has finally come to an end, and as the Italian countryside begins to change colour excitement and anticipation builds across the region. Autumn is olive-harvesting season, and farms all over the country will have their hands full from the end of September until January. It's a busy and sometimes stressful time, but staying on an olive oil farm is a delicious way to experience the pressing without the pressure. Many are on family-owned estates, run by passionate people who have been growing olives for generations and are more than happy to share their knowledge and produce with guests.
If you want a truly immersive experience, book a tour that allows you to get stuck in with the harvest itself. The process involves carefully spreading nets under the trees, climbing a ladder and using a comb to knock the olives down. Sitting on the grass with the sun on your back, rifling through your bounty to remove the leaves and branches is incredibly therapeutic, and a nice breather after the harvest. The olives are then taken to the press, where they are made into oil, and you'll normally be given a bottle or two to take home.
Stay at: Villa Campestri Olive Oil Resort, an elegant hotel offering everything from olive oil tastings to outdoor massages. Pieve di Camino Historic Farm, enchanting suites on a 500-acre estate that produces its own olive oil and wine. La Cuccagna, a B&B with charming hosts and olive picking courses that allow you to help out with the harvest.

Eat your way through Le Marais
One of Paris' oldest and most eclectic neighbourhoods, Le Marais is a cultural and gastronomic melting pot. Its charming narrow streets are peppered with trendy cafés, kosher bakeries, cheesemongers, noodle bars and patisseries. Book onto one of the many organised food tours and have an expert guide you through their must-eats, and learn about one of France's most cherished times of day – l'apéro (a pre-dinner excuse for a glass of wine and nibbles).
The exact itinerary will vary depending on the tour you book, but some of the culinary delights you might come across include fresh cheeses, crispy baguettes, mouth-watering pastries, savoury pâtés, colourful macarons and authentic French vin to wash it all down. The tours themselves are sociable affairs, so they're a great option for solo travellers or anyone keen to meet new people.
Of course, there's a lot more to Le Marais than its amazing food scene, and your guide will normally share plenty of interesting insights into the area's history, as well as show you around everything from famous landmarks to hidden gems. Whatever the structure of your tour, you'll certainly come away feeling charmed by this intriguing and eccentric part of the capital.
Stay at: Hôtel Jeanne d'Arc Le Marais, a welcoming hotel with charming decor in the heart of buzzing Le Marais.
Go foraging in the UK
The arrival of autumn brings with it a wealth of foraging opportunities, and you barely need to venture far from home. The vibrant greens of the British woodland change to rusty hues, but nature is more fruitful than ever and a variety of wonderful ingredients come into season. There are plenty of experienced foragers offering courses, or you can do a bit of research and venture out by yourself.
In September, make the most of late summer berries that are still in bloom – think blackberries, rosehips, sloes, elderberries and bilberries. Most of these can be made into delicious jams, sweet syrups or added to cakes. September also marks the start of nut season, so keep your eyes peeled for hazelnuts and sweet chestnuts. Many of the varieties we know and love look very different before harvesting, so do some research beforehand so you know what to look for and what to avoid.
October is a great time to forage for walnuts. Next time you go for an autumn stroll in a city park, keep an eye out for walnut trees – they're often overlooked, but are easily identified by their large oval leaves. It's worth the effort for the savoury, buttery flavour of fresh walnuts compared to their processed shop-bought counterparts. Also in season is the delightful damson, a member of the plum family that can be found in hedgerows, woodland and parks. Eat them fresh, cook into a fruity crumble or make them into a boozy liqueur. Coastal foraging can also be rewarding at this time of year – mussels are plump after a summer of feeding, so if you're a fan of these juicy molluscs have a dig around the rockpools on your nearest (and cleanest) beach.
Despite the falling temperatures, November is one of the best months for foraging. Consult a mushroom guide and search woodlands for oysters and chanterelles, the perfect earthy additions to hearty winter recipes. Hardy dandelions are still abundant – don't be put off by their reputation as pests, as these modest little weeds are incredibly versatile. Add the leaves to salads, cook them into a creamy risotto or dry the roots and make them into a tummy-friendly tea.
Stay at: Llys Meddyg, a chic Pembrokeshire hotel that offers courses in coastal foraging. The Barn at Warmth & Wonder, a beautiful self-catering barn whose owners offer a variety of courses, including foraging and sourdough bread-making.
Explore foodie destinations…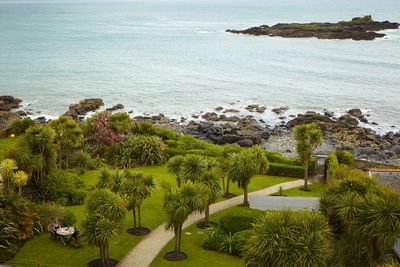 Things to do in Cornwall
If you wrote out all the things to do in Cornwall – every walk, beach, cove and cafe, it would be an endless list of everything from outdoor theatre shows to scenic hiking and amazing food experiences.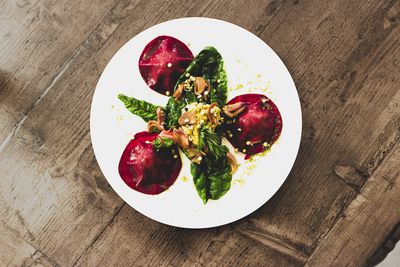 Trend 2: Food meets outdoors
Exploring a region's varied terrain and tasting what it produces is an incredible way to fill yourself with its flavours and culture so take an insatiable curiosity and a big appetite with you.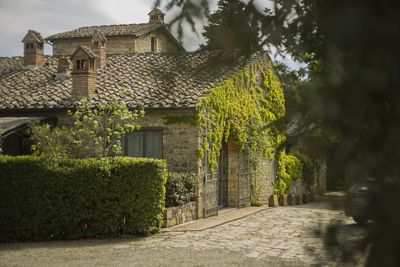 Places to stay in Tuscany
The Slow Food movement thrives here thanks to white truffle farmers, world-famous wines and abundant artisan produce coming from gently sloping hills around terracotta farmhouses.