Discover Portugal's wildest region
Portugal seems to be on everyone's radar at the moment, but while travellers flock to Lisbon, Porto and the Algarve, the southern region known as the Alentejo is often bypassed. We headed down in March to see why the huge, wild area is Europe's next great discovery.
We found miles of orange trees, cork groves and eucalyptus forests; remote retreats, medieval towns, golden plains and friendly donkeys. We also found that it's a region where you can visit on a low budget, as authentic food and good accommodation doesn't slap you with a huge bill. A relaxed surf culture flourishes on Costa Vicentina, the strip of pristine coast between Odeceixe and Burgau, while locals everywhere are filled with a passion for their home and go out of their way to introduce you to the beauty of its sights, scents and flavours.
Everything you need to know
The Alentejo lies on the south-west coast of Portugal, bordered by the Algarve to the south, Beira Baixa to the north and Andalucia over the Spanish border to the east. There are daily direct flights taking around 2h 15m to either Lisbon or Faro from many UK airports. You'll have to drive around an hour and half from either when you arrive, probably heading for Odeceixe if you come from Faro and Evora if you start from Lisbon.
The d

eep sense of calm in the countryside – only hearing birds and insects, while lounging in the pools of gorgeous B&Bs looking out over sunny fields

Weathered boardwalks running through the dunes from the road to the sea, making beaches feel quiet and secret

The food! Fresh, and locally sourced. It takes as long as it takes to come, but what's the hurry?

The locals, so many of whom are genuinely passionate about preserving their land and culture, keeping Alentejo "real" as opposed to the overdeveloped Algarve

Relax in the sun with a glass of wine – the Alentejo is particularly known for its reds

The sight of miles of cork trees with the bottom halves of their trunks stripped of the thick bark after their nine-yearly harvest.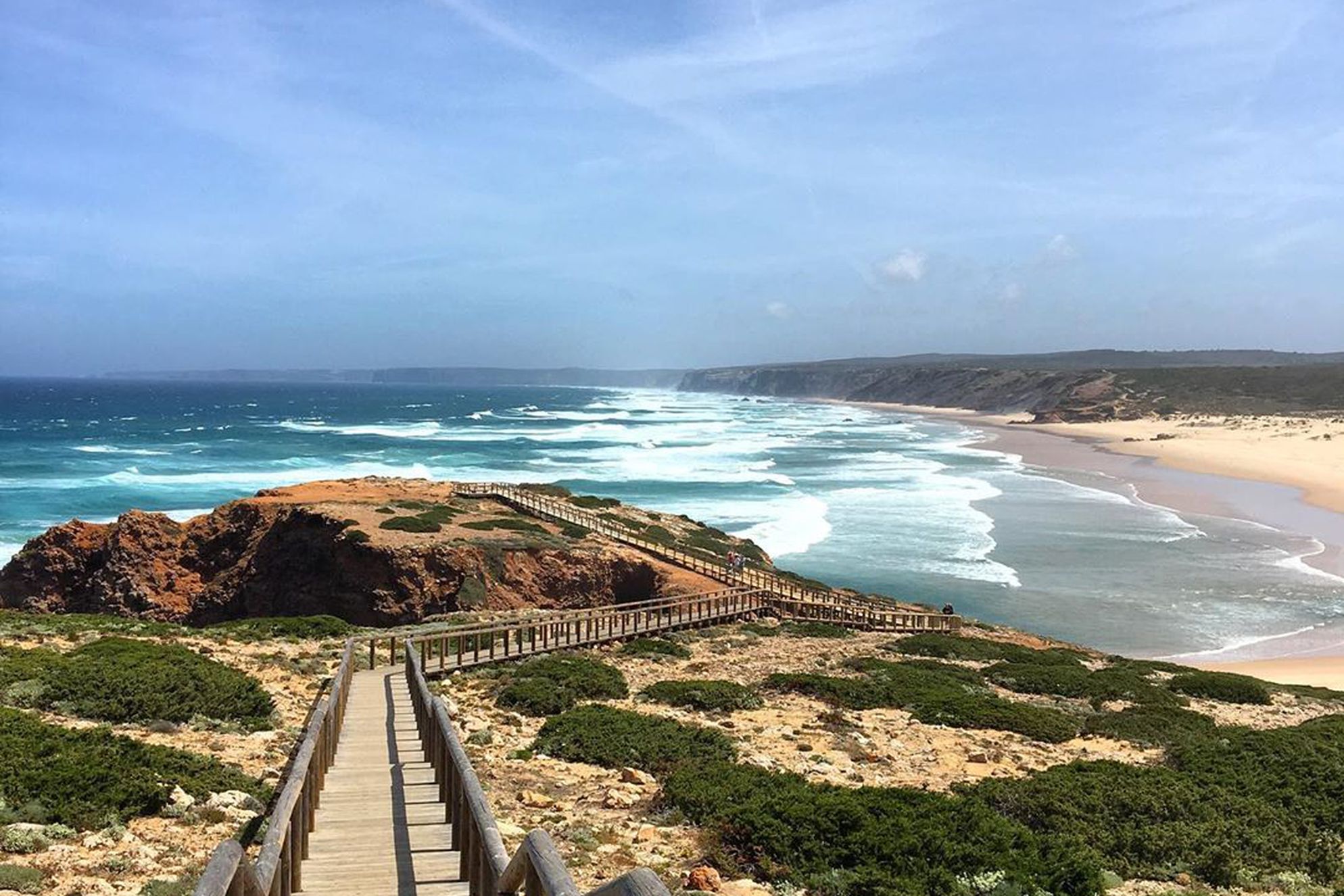 It's a large area to drive around and motorways are usually deserted due to their expensive tolls. Non-motorway roads reveal a more authentic side to the region

Alentejo isn't set up for tourists. It's slow-paced and uncrowded, but that means restaurants and shops might be closed, especially in off-season months

Satnavs tend to get completely confused there. Take a good look at the route before you set off and ask the owner for specific directions to the place you're staying, or you'll end up trying to drive through a field of cows

A lot of the best places to stay and see are down dirt/ gravel tracks. You don't need a 4×4, but it's definitely not low-slung sports car territory. It's a trip to consider that excess insurance, so you can drive without worrying about the stones pinging off your wheels.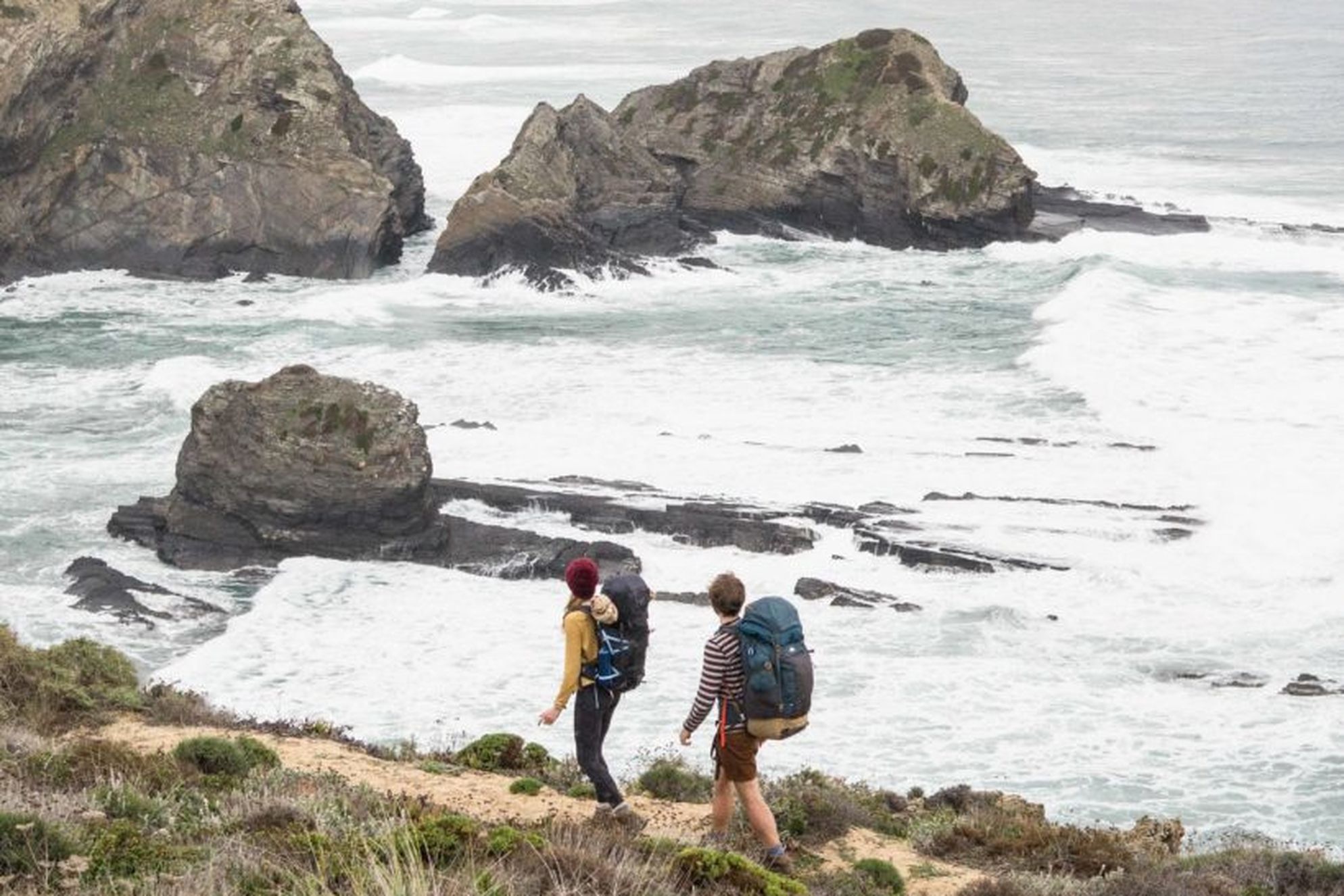 Hiking – Running along the coast, The Fishermen's Trail follows the paths that locals used to use to access the best fishing spots. Nowadays, it's mainly used by walkers. It consists of four sections and five optional circuits, 120km in total. You can do the whole thing across a week, like a lot of people do, or break it up into smaller chunks and do them as day hikes. See our suggested itinerary here
Wine tasting

– Alentejo wine hasn't yet become a household name, but inside the industry it's known as one of the best regions in the world. Guided cellar visits and tastings at the many vineyards take you deep into the hills, to ancient Adega Cartuxa or the modern architectural style of Adega Mayor, where they "don't make a wine they wouldn't offer a friend"

Cork trekking – The Alentejo region produces more than half the world's cork supply. At Heredade da Maroteira, Phillip, owner of Herdade de Maroteira, runs tours into the cork forests. Hikes culminate with a climb up the farm's highest hill for lunch of

jamon iberico

and local cheese, with views of the Serra D'Ossa stretching away for miles.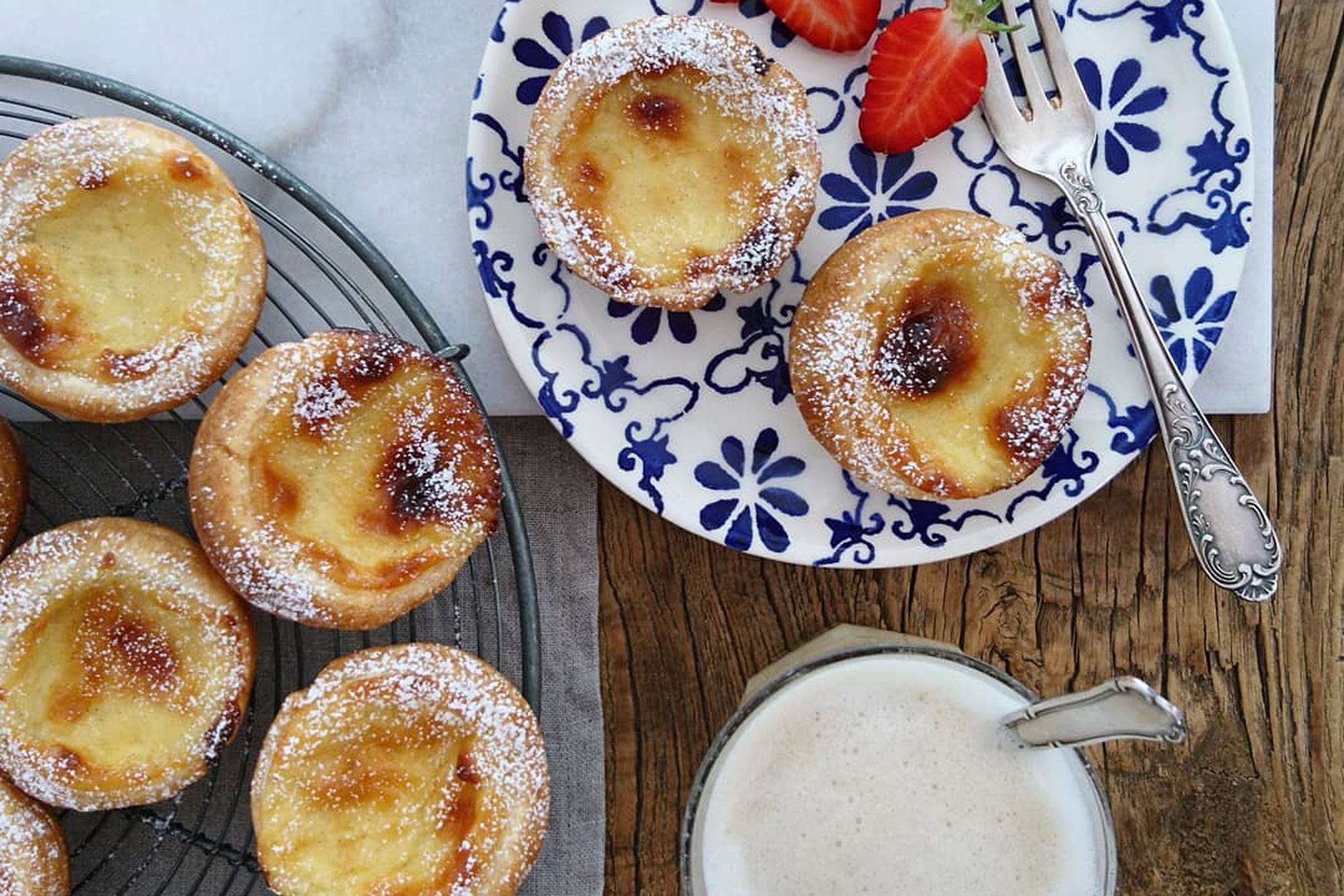 Secretos de Porco Preto – a speciality all over Portugal but particularly in Alentejo. The strips of grilled pork served simply with chips and occasionally flavoured with orange might not seem too special at first, but the pigs feed around the cork oak trees and eat an acorn-heavy diet. This makes for meat that is full of flavour and a softer, melting fat than other pork. The same pigs make some of the world's finest cured meats
Bacalhau com broa – Inventing new ways of eating cod seems to be a Portuguese national pastime. A favoured variation in Alentejo is to bake a fillet in cornbread. Sadly, most of the cod you'll eat in Portugal these days is imported from northern Europe and Scandinavia, so order with caution, but the flavour combinations can be enjoyed with other, more local catch
Pastéis de Nata – The challenge on our trip was limiting ourselves to one of these a day. The custard tarts are beautifully rich but light, with just a hint of cinnamon spicing up the soft vanilla. They are traditionally eaten around 11am, with an espresso, as a little pick-me-up snack. 
Our favourite destinations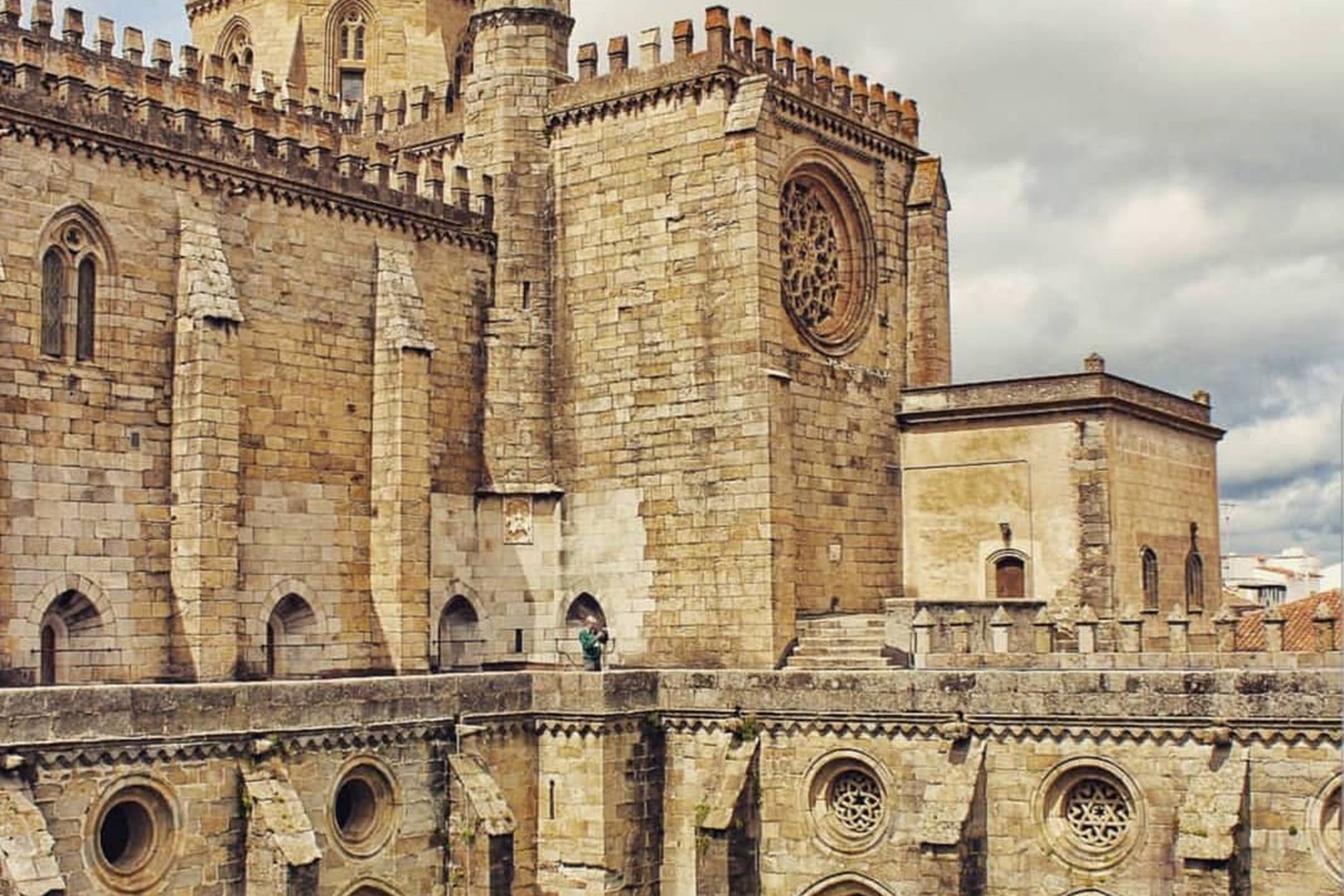 It's easy to see why Evora was granted UNESCO world heritage status. The colourful buildings, fairytale palaces and ancient ruins are reminiscent of Sintra, but the two hour drive from Lisbon means fewer day trippers and a sleepy small town feel. In the walled historic centre, tiny side streets lead to restaurants like our favourite, Momentos, serving filling local specialties, or squares surrounded by grand architecture. In the Capel dos Ossos (chapel of bones) a collection of over 5,000 bones, assembled by monks in the 16th century, covers the ceiling and walls. An inscription above the door reads, "Nós ossos que aqui estamos, pelos vossos esperamos." "We bones are here, waiting for yours."
Comporta is a village on the west coast of Portugal, about an hour's drive from Lisbon, but when people talk about Comporta, what they really mean is the region around it. The Herdade da Comporta is a sweep of coast between the Sado Estuary and the sea, home to seven hamlets: Pego, Carvalhal, Brejos, Torre, Possanco, Carrasqueira and Comporta itself. Much of the area is a highly-protected nature reserve and it's likely you'll see nesting storks and flamingos in the river and wetlands. It's a popular destination for Lisboans, who come in search of a spot on the 12kms of beach, or to enjoy the boutique shops and smart delis of the vibrant but casual villages and towns.
An unassuming small town on the border between the Algarve and Alentejo, Odeceixe clings to the southern side of the Ribiera de Seixe valley in the Costa Vincentina National Park. The beach, voted one of the best in Europe by the Guardian, is huge, split in half by the river, and surrounded by dramatic cliffs. We followed the path from Azenha do Mar (part of the Fisherman's Trail route), along the cliff's edge, surprised to find ourselves walking in soft, warm sand that made a thin strip between colourful wildflowers. It's around an hour to the end of the headland, with incredible views of the coast all the way, and you can drop down in to Odeceixe for lunch or hit Kiosk Agapito, the seafood shack on the beach before making the trip back.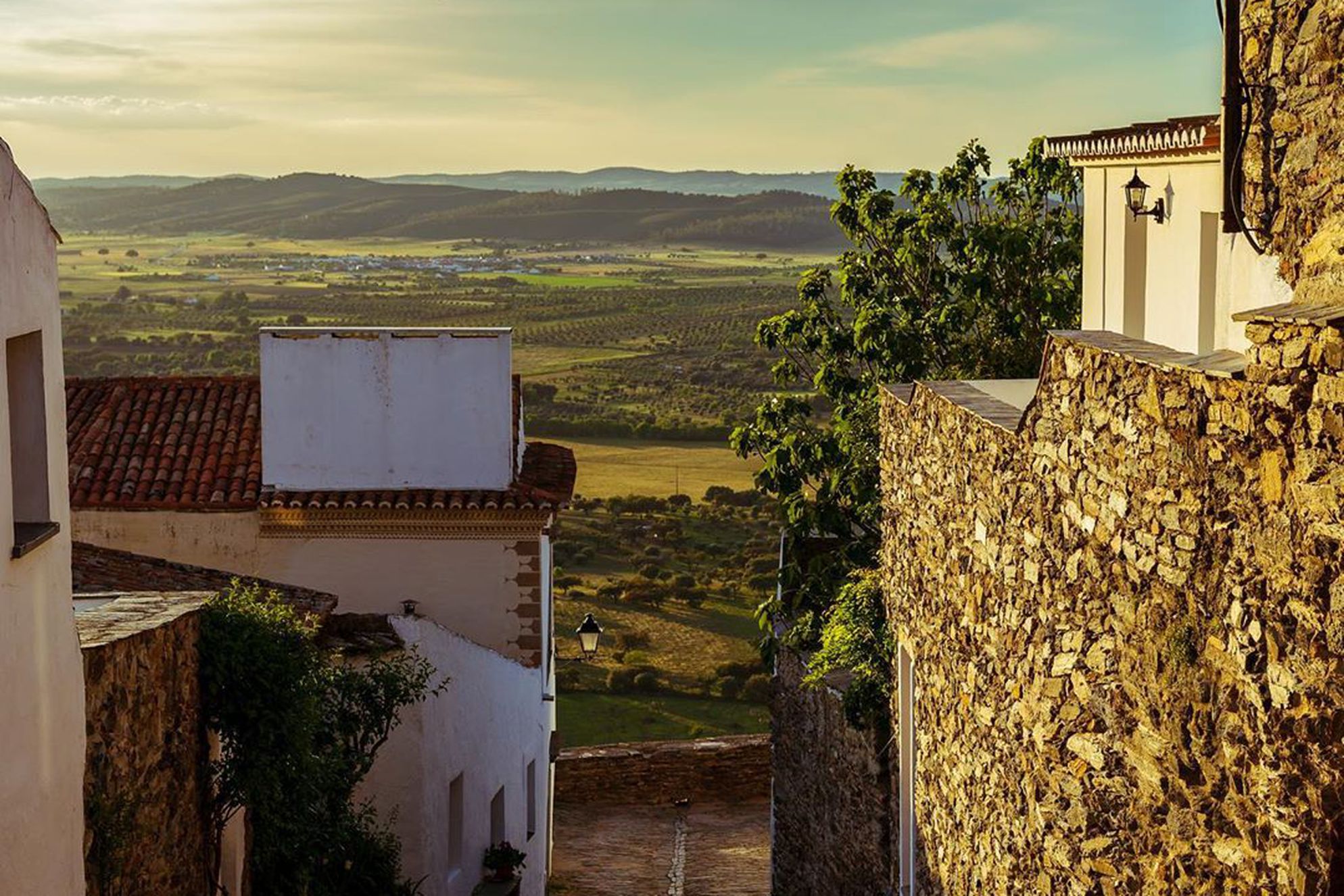 One of the most frustrating things about a trip is not having time to visit every place we'd like to. In Alentejo, Monsaraz was the one that got away. Over coffee with a local we heard all about ancient schist villages, with their whitewashed buildings and cobbled streets. Monsaraz was recommended as one of the prettiest of the region's 27 and our resident Portugal expert Carlos confirmed that it had unrivalled views over the river Guadiana. Most of Monsaraz was built in the 16th and 17th centuries and as you pass through the semicircular towers guarding the village's main entrance, it feels like stepping back a few hundred years. Thankfully, its careful preservation means it will still be there for our next visit.