A recent trip allowed us the time to explore deeper into a place that we knew would reward a little exploration with all sorts of treasure. You'll find all of our discoveries and locals' tips in this guide to Pembrokeshire.
Tenby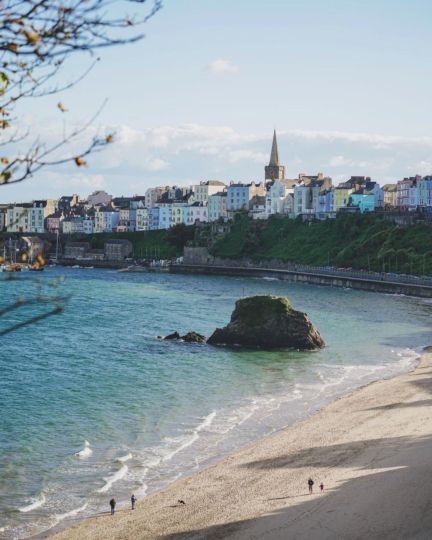 Tenby is Pembrokeshire's main hub, which you'll almost certainly stop in at some point if you're coming from the east. Its colourful harbourside houses are a joyful sight and the beach was recently named Beach of the Year by The Sunday Times, so it's no surprise that it sees throngs of visitors in summer. Being there in autumn meant finding the place a little quieter and we took a lovely walk from one end of Castle Beach to the other, passing the iconic St Catherine's Island, home to a Napoleonic Fortress that you can walk across to from the gleaming sands of Castle Beach. 
Tenby itself is a zig-zagging maze of cobbled streets hiding plenty that's worth seeking out. Art lovers should head to the Naomi Tydeman Gallery, while bibliophiles will love Cofion Books, a tiny treasure-trove second hand bookshop. The town also has no shortage of great foodie spots. Loafely Bakery & Deli does superb sweet treats and local cheeses and Stowaway Coffee belies its name to serve delicious crab sandwiches and bags of chips that you can take down and eat on the harbourside. Sandbar Tenby is just the ticket if you're after local craft beers and street food and around the corner you'll find their sister Cŵlbox Beach Shack at Saundersfoot Beach. It's a great spot to end the day, with golden sunsets and fishing boats bobbing gently on the water. If you are around in summer and the Tenby crowds get a bit much, try nipping north to Narberth. The attractive market town has a string of independent shops and is especially good on food. The Ultracomida deli is a real gem – with shelves upon shelves of rustic local cheeses, organic wines and nibbles.

View our places to stay near Tenby >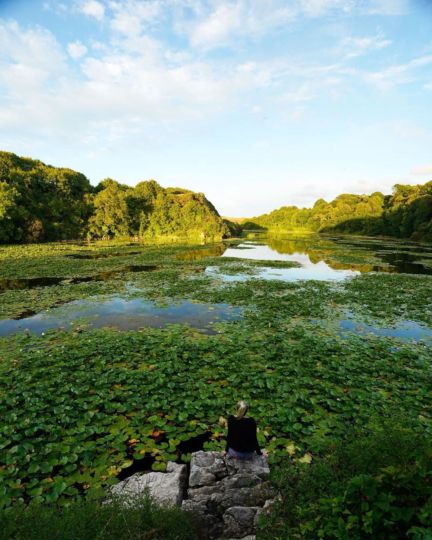 Stackpole
No guide to Pembrokeshire is without the spectacular Stackpole Estate, which is home to a stretch of stunning coastline. Others clearly share our opinion as they've won a multitude of national awards. You'll find pretty stretches of sand beaches backed by tranquil wooded valleys, wildlife-rich lily ponds, walking trails and historic ruins. In some cases, the approach is part of the fun, as the only way to access Barafundle Bay is via a half a mile walk from Stackpole Quay Car Park but the way the trees, mossy grass bank and ruins frame the beach is well worth the trek. The trail takes you right along the headland and up above coves and cliff-edges (remember to stop for a second and look for seals!) before running down to the beach alongside an ancient wall. If you're after a bite to eat post-beach, make sure you head to Stackpole Inn. The gorgeous country inn is one of our favourites, providing the very best Welsh ales and delicious, rustic food.
Nearby Broad Haven Beach is another gem and you can walk between both in under an hour. A walk we always go back to, however, is from the back of Broad Haven and into Bosherston Village. The path transports you from the rugged coast to the peaceful Stackpole Nature Reserve, which is home to a collection of lily ponds. These bloom beautifully during June and July, but the reserve is a very special place all year round, as it's home to a number of rare resident birds and families of otters. You can either walk around the lake and back, or stop off half way at Bosherston tea rooms for a well-earned snack. 
Carved into the cliffs on Stackpole's most southerly point is St. Govan's chapel. The importance of the site dates from the sixth century, when (legend has it) St. Govan, an Irish monk visiting Wales, was attacked by pirates. The cliff opened up a fissure just big enough for him to hide in and he made his home there on the coast out of gratitude. The current chapel was built in the 13th century, with the later addition of a slate roof, but the powerful sense of peace and isolation is undiminished. A five-minute walk towards the cliffs from the car park seems to take you almost as far as you can go, but a track winds down into the rock and brings you out to the sheltered cove where the chapel sits above the breaking waves. It's a place of beautiful and ancient simplicity, as much a refuge today as it has ever been.
Freshwater West
When we say Pembrokeshire is the place to go for beaches, we mean it. We could fill this guide to Pembrokeshire with every single one of our favourites and you could spend weeks exploring all the different sands and coves. Freshwater East and West are popular with local surfers and water-sport aficionados, but just as enjoyable if you want a lazy beach day or a scenic stroll. One reason to pick west over east is Cafe Môr,  a "first of its kind solar-powered-mobile-converted-fishing-boat-seaweed-kitchen", which is accurate if not catchy. 
Don't worry if you're staying east though, because there's a foodie gem there too. Paternoster Farm is as off-the-beaten-track as you can get, so much so that not even Google can tell you where to find it. You'll need to follow the What Three Words directions, but boy is it worth it! The farm restaurant has a menu that changes every day, depending on what they've grown and have in season. You'll find everything from locally caught oysters to home-reared beef and pork belly. The rustic barn setting is stylish and cosy, and if you're lucky you might be able to catch one of their famous feast nights too!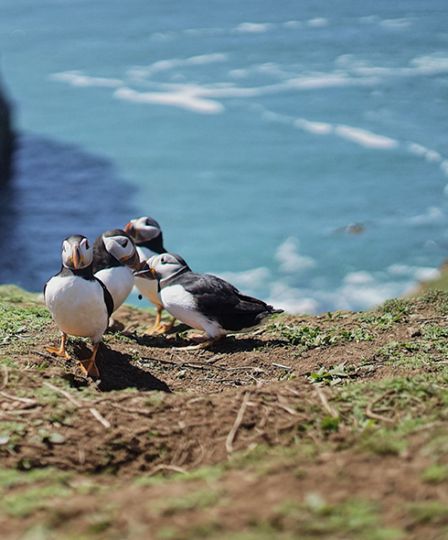 Marloes and Skomer
The Marloes Sands Peninsula is nestled on the very western edge of Pembrokeshire, where the land splays out to the north and south. The area has won numerous awards for dog-friendly beaches in the UK as well as breathtaking scenery and wildlife. We would highly recommend heading out to Skomer Island, which one local described as "the pinnacle of what Pembrokeshire represents". Ferries run throughout the year from Lockley Lodge, offering you the chance to get up close and personal with some of the island's inhabitants. The best known of these are the puffins, which you can see from April to August – but we would suggest visiting in June to see the most, when the whole island is covered in a blanket of bluebells. On rare but wonderful occasions you may even spot minke, sei or fin whales playing in the waters. 
Back on land, the coastline from Marloes Peninsula up to St Davids is studded with gorgeous spots like Solva, a tiny fishing village with stunning views, a gallery and a beautiful old mill. Just outside the village is Pointz Castle Ice Cream – a firm favourite of ours, where grazing, milking and amazing gelato making take place on site.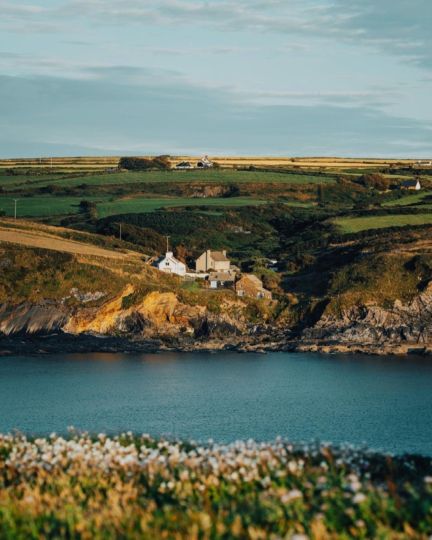 St David's to Abereiddy
Tenby may be the most well-known Pembrokeshire town, but hot on its heels is the west coast's St David's, Britain's smallest "city" on the technicality of its 12th century cathedral. The towering building is now home to an impressive Treasury collection as well as The Refectory restaurant serving home-cooked and locally sourced food. There's lots to discover, and art lovers will enjoy visiting Oriel y Parc Gallery, which hosts displays from the National Museum of Wales alongside work by local artists and craftspeople. The main street throngs with a cluster of independent bars, restaurants, shops and cafes, in one of which we picked up a delicious vegetarian lunch from The Veg Patch. We were also told to check out Grain for wood-fired pizzas and Grub for their innovative, sustainably-driven menu, featuring such oddities as the Cricket Burger, named for its entomological content, not the game.
Once again, there are some great beaches around. Whitesands Bay has easy access to Ramsey Island, so you can hop on a short boat trip from St Justinians and explore. It's one of the best places in the UK to see migrating seabirds, with flocks of choughs and peregrines moving through at different times of year. You'll also pass dramatic sea caves and sail through narrow rock gorges, where you may spot Atlantic Grey seals if you're lucky! 
Without the time to take the boat trip on this visit, we travelled 15 minutes north to the Abereiddy Blue Lagoon for a spot of wild swimming. The former slate quarry is a real spectacle, and you'll often see groups of people coasteering in the surrounding waters, with a leap into the Blue Lagoon the dramatic finale. Whether you fancy a swim or not, the area provides beautiful walking and viewpoints. We were content simply to stand and stare but then a local told us about The Shed Bistro at nearby Porthgain. Although we didn't think we could fit any more good food into us, we had to try it out. What we found was a relaxed place with a specialty in fish & chips, running out of the machine shop that once housed the quarry engines. With fresh fish caught by their very own team and a pretty harbour backdrop, it was a fitting end to the day.
View our places to stay near St Davids >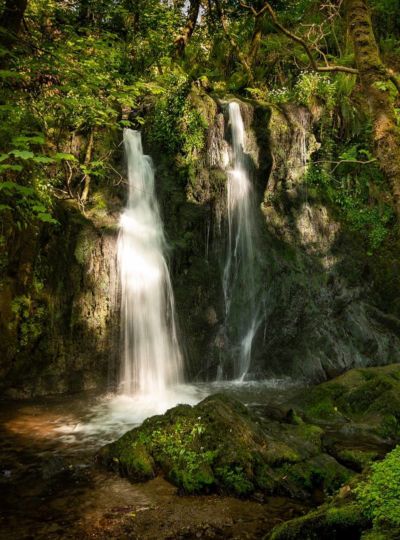 Newport
Newport has been called "a bit of a rarity", with a mountain, estuary and beaches all clustered round the small town. With days of potential exploration to choose from, we took a local tip and went to Parrog, recommended for its nautical history and lime kiln. It's a peaceful spot, with boats bobbing around the shallow waters and an old crossing point known as 'The Chain', for anyone wishing to wade across the estuary to Traeth Mawr (Big Beach) at low tide. Newport itself is a real creative hub, and we'd recommend heading to Newport Collective Gallery to see the works of the local artists and artisans who also run the space. 
It's very rare you can go from sea to summit in one morning, and the nearby Carningli Mountain is a great place to stretch your legs. There are also a number of circular walks from Newport, and we'd recommend trying the Gwaun Valley route to begin with. You'll spot wild ponies, follow old stone ramparts and take in 360-degree views of the Nevern Estuary as it winds along the valley.
Just when we thought we couldn't pack in anymore beaches into this guide to Pembrokeshire, a local tipped us off about a hidden gem that's arguably one of the region's best-kept secrets. The peaceful Aberfforest Beach is located just outside of Newport and, when visiting, you'll likely be sharing it with only a couple of others in the know. Beady eyes will spot a hidden path at the back of the bay that ventures off into woodland. Follow this and you'll discover the wonderful Aberfforest Waterfall, which many say is the most beautiful in Pembrokeshire!
View our places to stay near Newport >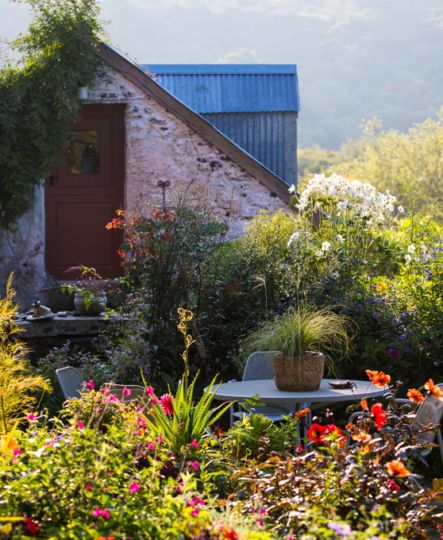 Preseli Hills
Newport's Carningli Mountain is part of the Preseli Mountain range, around 13 miles of wild moorland, heath and grassland home to a wide range of rare plants and wildlife. There are numerous walks you can take, depending on your fitness ability and available time. After a busy week, we were only fit for a short walk and were told to head to Foel Eryr, for the view all the way to Ireland and Snowdonia (on a clear day). The Golden Road provides a longer walk of eight miles, following an ancient track that is said to have been used as far back as the Neolithic Period. Dotted across the hills are prehistoric remains and burial cairns that themselves date back to the Bronze Age.
Nestled between the Preseli's luscious green land and the coast is Fishguard, a peaceful town known as the "cultural centre" of Pembrokeshire. There's so much to do here, from walking the ancient Pengelli woodlands or around Dyffryn Fernant garden, to a stop at the The Gourmet Pig deli to try Welsh cheeses or at Ffwrn for freshly baked bread. You can even pop into the Bluestone Brewing Company for a freshly made draught. Unfortunately, we weren't around at the right time to experience the weekly farmers' market on a Saturday, the annual International music festival or the AberJazz festival, but we were able to enjoy some of the brilliant live music around the town and make a few notes in the calendar for our inevitable return. Although it shouldn't technically be part of a 'guide to Pembrokeshire', we can't help but mention the brilliant Pizzatipi found up in Cardigan. If you're staying in Newport, it's just 15 minutes to get to and totally worth it for the superb river views and buzzing vibe!
Pembrokeshire seemed to encapsulate all the best of the UK, with it's sense of community, hearty food and varied landscapes. Even though we were only visitors, we had a heartwarming sense of being very much at home and we can't wait to go back. 
View our places to stay near the Preseli Hills >

More inspiration…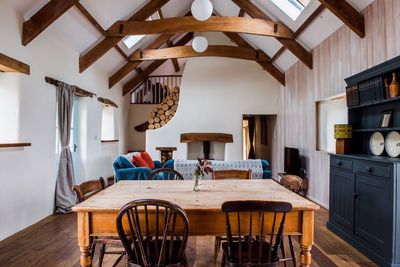 Places to stay in Pembrokeshire
Discover our collection of places to stay in Pembrokeshire: from cosy country cottages to stylish seaside hotels.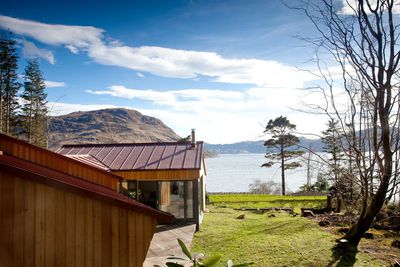 Coastal retreats
View our collection of self-catering, hotels and B&Bs all within three miles of the coast in the UK and Europe.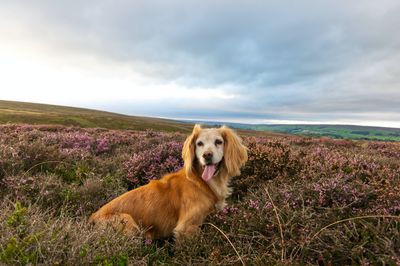 Five reasons to visit Pembrokeshire with your dog
If you're looking for dog-friendly holidays, Wales is full of beautiful places to go and Pembrokeshire has always had a place in our heart for this very reason.