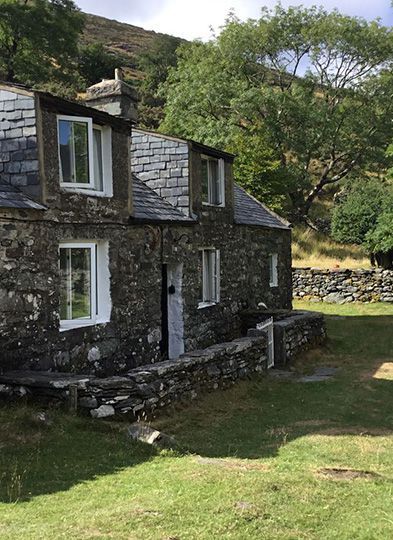 If you want tarmac to the door, matching Ikea furniture and an absence of wildlife then this place isn't for you. Adventurous souls will love the drive along narrow roads over cattle grids and through spectacular scenery. 
Walk in to find deep windowsills for gazing at the Rhinog mountains and swirling ravens, wind-blasted buzzards, sometimes a mountain goat.  
"As rural holiday cottages go, you can't get much more rural, even if a little bit of a drive! With views of Welsh mountains from the window, and the wild beaches of the Snowdonian coastline just a 15 minute drive – it's straight out of an adventure novel." – Florence, Sawday's Inspector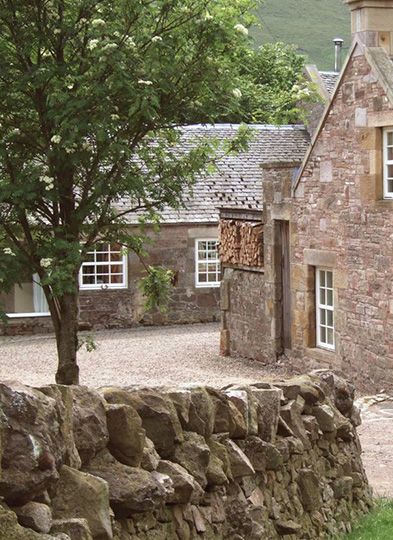 A classic, cosy rural holiday cottage; Susan and her family live in the farmhouse nearby and will greet you with freshly made scones along with milk, tea and coffee; logs for the wood burner are on the house. 
You can all eat at the farmhouse table in the kitchen or, in summer, light the barbecue in your private garden, which has magnificent views of the Pentland Hills. 
"Susan and her husband were so helpful, and always available to answer questions. Some unbelievable walks in the surrounding hills. So comfortable, and just a short trip to Edinburgh." – Lily, Sawday's Inspector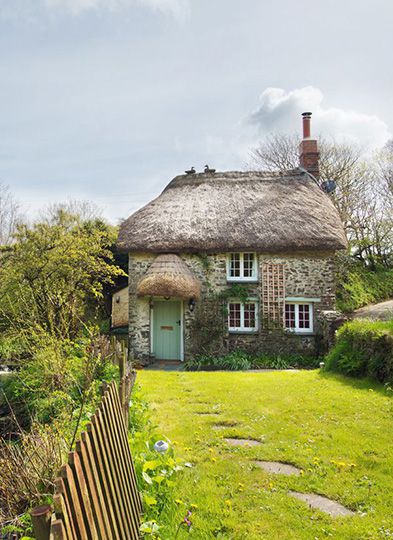 This friendly little one-up, one-down, built in the 15th century, is rumoured to be the oldest rural holiday cottage of its kind in Devon. It's easy to stay snuggled on the sofa while the wood burner blazes in the ancient fireplace, the outside world a distant memory.  
Walk to the dramatic and craggy coastline, join the coastal path for challenging hikes in either direction. The only crowds you're likely to meet are dairy cows strolling up the lane for milking. Time to switch off.  
"Hidden away down country lanes, it's worth the search! The owner was so accommodating, and the cream tea and Champagne on arrival was amazing. Collapsing on the well-loved armchair was a perfect end to the day." – Nicole, Sawday's inspector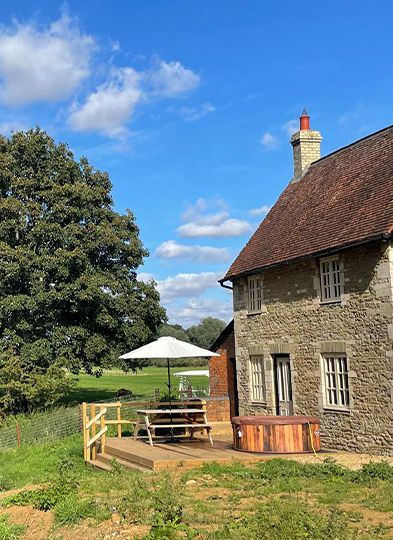 A perfect little rural holiday cottage. It's easy to get comfortable in the sitting room with cushioned window seats and a wood burner for cooler days. It's actually hard to stay away from the windows with the river being mesmerising. 
The decking leads to a bit of lawn then the jetty and the water, slow moving and deep at this point so you can launch yourself, your paddle board or your canoe straight off the edge.  
"Incredibly special to take the whole place with a group of friends and enrol on a course or just walk in such beautiful countryside. This rural holiday cottage is next to the River Cottage HQ where you can wander over to start your day weaving a basket or filleting a fish." – Nicola, Sawday's Inspector
Applecross is the Gaelic word for sanctuary and if you are in need of that, you'll find it here – the stunning Cuillin mountains on one side of you and the sea on the other. A rural holiday cottage, with a modern twist. 
Pack up a picnic and walk to a choice of beaches, stride hills and dales by rivers and lochs, sea kayak, fish or swim. Hunker down in a comfy sofa with the wood burning stove, sleep under a beautiful canopy of branches, wake to birdsong, a sense of happiness and more sea views. 
"An incredible week spent exploring, eating and resting in this fabulous little sanctuary. Julie was the perfect hostess! The best way to experience the epic terrain of Wester Ross." – Jane, Sawday's Inspector
More inspiration…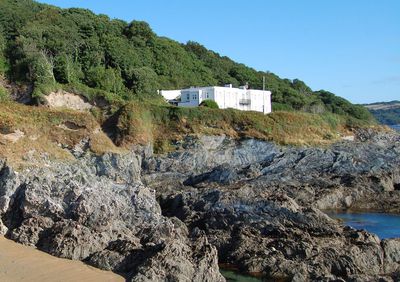 Five best holiday cottages for sea views
For many of us, being close to the coast is a priority when choosing where to stay.  We've rounded up five of our favourite holiday cottages for a summer or autumn break by the water.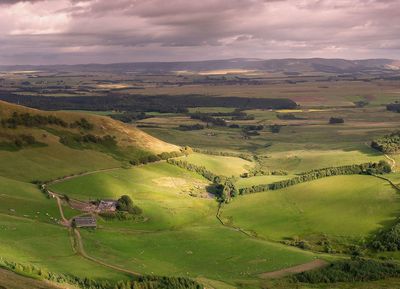 Our pick of the most remote holiday cottages
If you've been feeling a bit cooped up recently, then one of our favourite remote holiday cottages in the UK is exactly what you need. Check out some of our unique holiday cottages where you can get away from it all.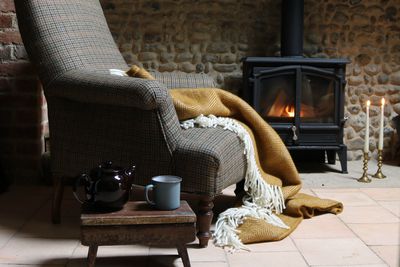 Search our holiday cottages
Discover our holiday cottages in the UK. We've personally inspected every single one, from barns and bothies to lighthouses, farmhouses and some more traditional holiday cottages.