Five of the best waterfall walks in the Brecon Beacons
Getting some new walks on your radar is a great way to get excited for summer, and there's no better tonic for a hot day than routes that pass through dramatic falls and cooling dips. One of our favourite places to seek them out is the Brecon Beacons, which even has a section known as Waterfall Country due to its sheer abundance of gorgeous cascades. To help you plan your trip, we've rounded up five of the best walks in the Brecon Beacons for spectacular waterfalls.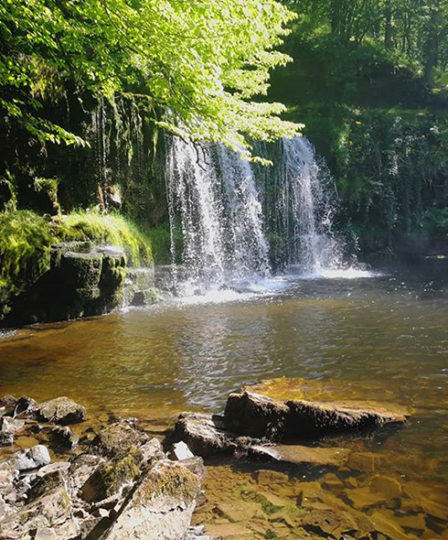 Pont Melin-Fach
Pont Melin-Fach is one of the best Brecon Beacons waterfalls, by a picturesque stone bridge and the starting point for exploration of the Cwm Nedd Fechan valley or a blissful walk down the Elidir Trail. Follow the gentle path downstream and you pass four separate falls as you wind through woods that, local legend has it, conceal the entrance to a fairy kingdom.
The trail is clearly marked and within 5-10 minutes of setting off from Pont Melin Fach you'll reach the first great swimming spot, Sgwd Ddwli, where a high narrow fall feeds into a wider cascade. Whether you decide to settle here for a while or push on towards Sgwd Gwladus, keep an eye out for the Dipper Bird. The small, white-breasted songbird is happy in and under the water, and even nests behind the waterfalls, darting out to dive for food in the rivers. More information on this route can be found here.
Stay at: The Granary at Priory Mill, a charming couple's retreat walking distance from Brecon or The Felin Fach Griffin, an arty inn with a homely feel and amazing food.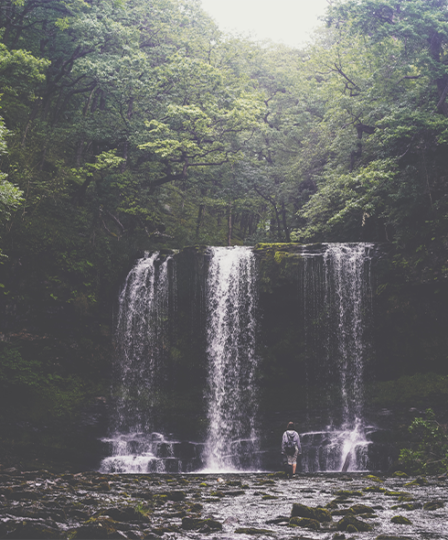 Four Falls
If you want to fit as much spectacular scenery as possible into a single walk, this one's for you. As its name suggests, the Four Falls route takes in four Brecon Beacons waterfalls. Each one is equally stunning, but your final stop at Sgwd yr Eira is arguably the most impressive, and if you're feeling up to it you can take a (slippery) path behind the waterfall and enjoy the views from behind the veil of crashing water.
The other waterfalls you'll come across are Sgwd Clun-gwyn, Sgwd Isaf Clun-Gwyn and Sgwd y Pannwr. This circular trail begins at the Cwm Porth car park, and being wedged between the Brecon Beacons and the Fforest Fawr Geopark means there's no shortage of lush woodland and dramatic gorges. More information on this route can be found here.
Stay at: Ty'r Chanter, a welcoming B&B where you can help out on the farm and relax in the peace of the Welsh countryside or Ty Hedfan, a dramatic house surrounded by trees that wraps you in nature.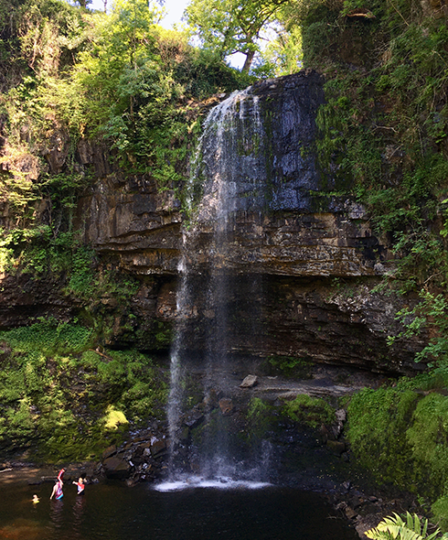 Henrhyd Falls and Nant Llech
Unusually for a walk, this one really comes into its own after a heavy downpour. Henrhyd is one of the most striking Brecon Beacons waterfalls, and also happens to be the highest waterfall in South Wales. This is an adventurous trail and you'll need to take care on the slippery paths.
Starting at the National Trust car park near Coelbren, this 5.6km walk rewards you with plenty of wildlife-spotting opportunities – look out for woodpeckers among the trees and trout jumping in the falls. You'll pass Nant Llech, a beautiful valley framed by oak, ash, lime and elm trees, before coming to the site of a former landslide. This landslide is responsible for much of the dramatic scenery you'll see here. You've reached the midway point of the route once you see the River Tawe, where you can take a few moments to breathe in the peace and tranquillity before heading back the way you came. More information on this route can be found here.
Stay at: The Old Cider Mill, Powys, a tranquil stone barn perched above the woods near Hay, or Gliffaes Hotel, a country house hotel set in 35 acres of lawns and woodland.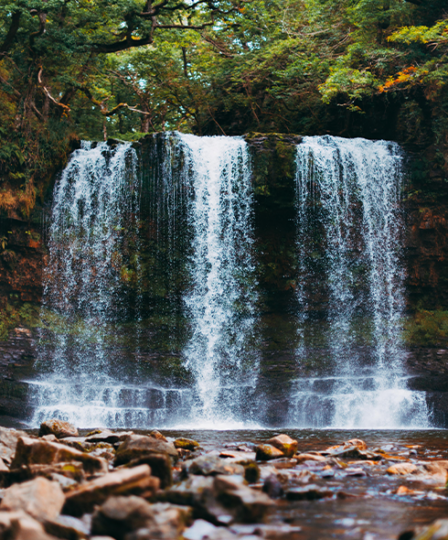 Sgwd Gwladus
A moderate route that's one of the best walks in the Brecon Beacons for showcasing the region's magical scenery. The 6 metre high Sgwd Gwladus, also known as the Lady Falls, are impressive and it's possible to walk behind them if you're feeling brave (take care and only attempt if wearing the correct footwear!)
You'll start at Pontneddfechan village, following the clearly waymarked Elidir Trail, and once you reach the iron gate and the signpost to Sgwd Gwladus you'll know you're close to what you came here for. If you're hungry for more waterfalls, you could head towards Sgwd Einion Gam (but beware this part of the route is a bit more challenging). If you've worked up a thirst, head back the way you came and settle in to the Angel Inn in Pontneddfechan for a pint and a pub lunch. More information on this route can be found here.
Stay at: Allt-y-bela, a Renaissance farmhouse in a secret Welsh valley or CwmBach Lodge, a B&B perfect for dog owners and nature lovers.
Talybont and Blaen-y-glyn
This 7km route is on the more challenging side, taking in a few steep sections from the start, so make sure you're up for it. The trail takes in plenty of impressive Brecon Beacons waterfalls, including Blaen-y-glyn and several smaller cascades. Beginning at the Blaen-y-glyn Uchaf car park, you'll be treated to your first falls early on in the trail, with two mini waterfalls worth taking a peek at before you even begin the walk. Tracing the banks of the Nant Bwrefwr river, you'll make your way along a lush green valley before the landscape opens up onto grassy mountains.
A steep climb rewards you with breathtaking views across the glacial valley, which you'll continue to enjoy throughout the latter stage of the walk as you trace the edges. The wreckage of a crashed WW2 bomber and a stone memorial can be seen near here, and is a chilling sight worth taking a detour for. A gradual descent of the valley gives way to a pocket of woodland and a series of small but beautiful waterfalls – a welcome moment of calm after your challenging hike. More information on this route can be found here.
Stay at: Atelier Hay, a beautiful apartment above an art gallery in the heart of Hay, or Upper Red House, a lovely B&B on an organic farm 40 minutes from the Brecon Beacons.
More inspiration…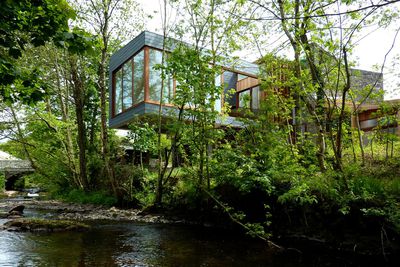 Brecon Beacons cottages
View our collection of places near the Brecon Beacons, from quaint country boltholes to charming riverside inns.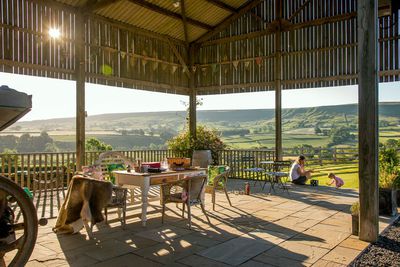 UK National Parks
Stay right in the heart of the UK's National Parks, with our collection of hotels, B&Bs and self-catering places.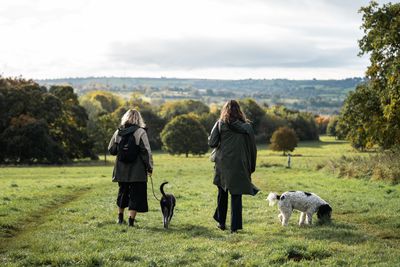 Dog-friendly waterfall walks
Read our roundup of five of our favourite dog-friendly walks that end in roaring falls and cooling dips.