La Loire à Vélo
If you're looking for cycling routes in France that take in quintessential Loire Valley scenery, this one's for you. This 900km route is well established and well signposted, and showcases plenty of the elegant châteaux, peaceful countryside, rolling vineyards and glistening waters for which this region is so fondly known. The trail runs from Cuffy all the way to the mouth of the river in Saint-Brévin-les-Pins, and passes through many well-known Loire Valley towns including Blois, Tours and Nantes, as well as colourful flower gardens and pretty quarries. The majority of the route is quite flat, making it perfect for beginners and families. More information on the route can be found here.
 Stay at: Les Gites de Sonnay, two renovated houses in quiet countryside next to an ancient winery.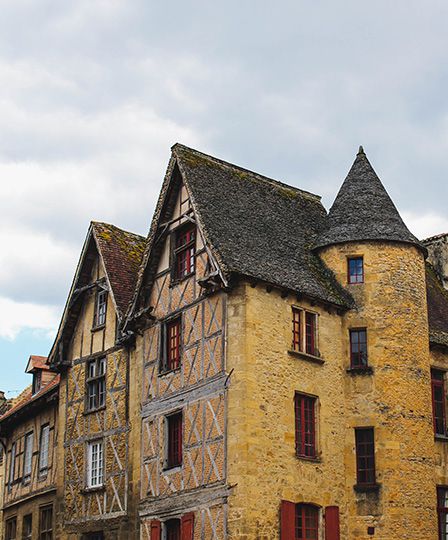 Sarlat Voie Verte
One of our favourite cycling routes in France for seeing the Dordogne region, the Sarlat Voie Verte or Sarlat Greenway is a scenic flat bike path spanning 29km from the region's capital of Sarlat-la-Canéda to Cazoulès. The voie verte is fully signposted and almost traffic free, making it a great choice for novices and those with children in tow. You'll pedal through glorious countryside, along the riverbanks of the Dordogne and through a long tunnel, and the trail intersects with several other lovely bike paths if you fancy a detour. There are also many opportunities to hop off at charming Dordogne towns and villages along the way. More information on the route can be found here.
Stay at: Gites du Perigord, remote barns among truffle oaks and rosemary, close to the Dordogne.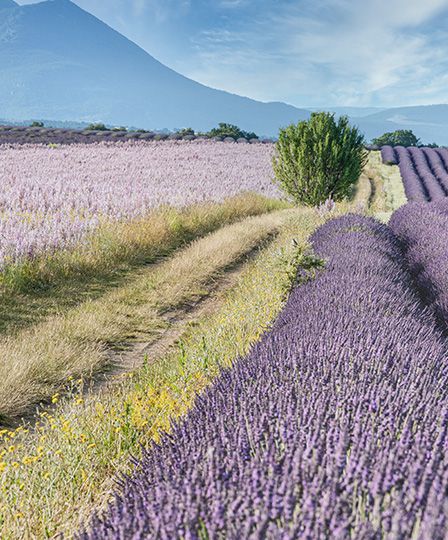 Le Plateau de Sault, Mont Ventoux
Cycling routes in France don't get much more spectacular than this one. This 33km path showcases plenty of iconic Provence scenery, taking in vast lavender fields, golden crops and breathtaking views of Mont Ventoux and Montagne de Lure. You'll also pedal through four beautiful old villages, each one with their own quirks – expect ancient churches, narrow alleyways and charming squares. The trail starts in Sault and passes the stone houses of Aurel before taking in the vibrant purples of the lavender fields around Saint-Trinit. Finally, you'll have the chance to explore medieval Saint-Christol and its fascinating caves. More information on the route can be found here.
Stay at: Les Granges de Saint Pierre, a stylish gîte in a pretty hilltop town in Provence.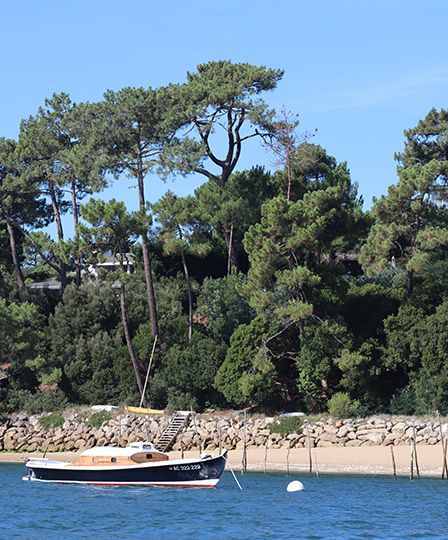 La Vélodyssée
La Vélodyssée or the Velodyssey is one of the best cycling routes in France for coastal scenery. This 1200km path stretches from Roscoff on Brittany's north coast, through the Loire and Vendée regions before heading south and passing through Poitou-Charentes and Aquitaine towards the Spanish border. The path is well waymarked, and you'll pedal through over 20 well-known natural sites, including the Bay of Morlaix, the marshlands of the Marais Poitevin, the Cognac and Bordeaux vineyards, beaches in Lacanau, Cap Ferret and the Landes forest. There's a huge variety of scenery to take in, but it's always beautiful and you're never far from the sea. Being so close to the coast also makes it easy to detour to stunning French islands, such as Ile de Ré or Belle Ile en Mer. Pick out a section of this route for a day trip, or try to tackle all of it as part of a longer holiday, staying at different accommodation along the way. More information on the route can be found here. 
Stay at: Eden Ouest, a townhouse B&B in La Rochelle with a beautiful courtyard garden.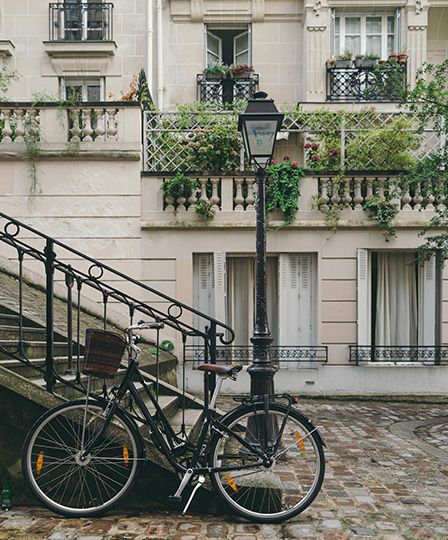 La Seine à Vélo
This 340km path is one of the best cycling routes in France to combine with a trip to Paris. Starting in Le Havre and following the banks of the Seine, this mostly flat route is a great choice for all ages and abilities. You'll pass through the pretty riverside town of Caudebec en Caux, medieval Jumièges and Normandy's capital, Rouen. We recommend stopping off at the latter to explore galleries, museums and the famous cathedral painted by Monet. The quaint village scenery changes quite dramatically when you reach Route des Roches, a valley road framed by dramatic cliffs. You'll also have the opportunity to see the impressive Château Gaillard, perched atop the cliffs at Les Andelys. Finish the route with a buzzing city break in Paris, or continue on towards Champagne sur Seine. More information on the route can be found here. 
Stay at: Gambetta Top Floor, a charming Parisian apartment close to lovely cafés and markets. 
This article was written as part of our Re-bonjour campaign. See more here.
More inspiration…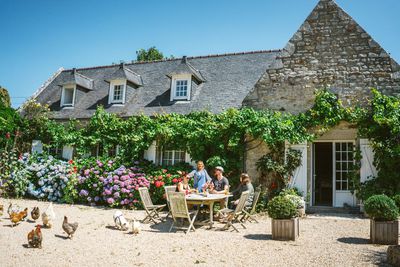 Places to stay in France
Browse all our places to stay in France, from romantic French gites and boutique B&Bs to coastal hotels and grand chateaux.
French gites
Experience simple country charm and a feeling of timeless beauty in the cool stone walls, kitchen gardens and tiled roofs of a classic French gite.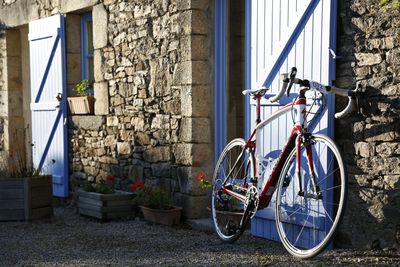 Three French B&Bs for cycling enthusiasts
With its wealth of virtually car-less backroads, the option of a challenging climb for the sports enthusiasts or a gentle pootle between pretty villages for the more laid-back, freewheeling in France is a joy.