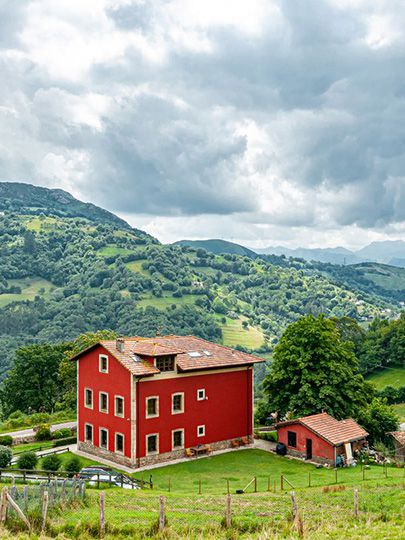 The property was built in 1878 by a local "indiano", José Martino, whose initials are still on the main door. An indiano is a person who left their life in Spain to travel to America and find their fortune. Years later, many of those indianos returned to Spain and built large houses with the intention of showing off their success overseas. One beautiful architectural feature of the house is the south-facing window gallery, a traditional feature in Asturias and Northern Spain and a bountiful source of sunlight and warmth. The lively colour of the house is "English red", as we call it in Spain, which stands out clearly from a distance.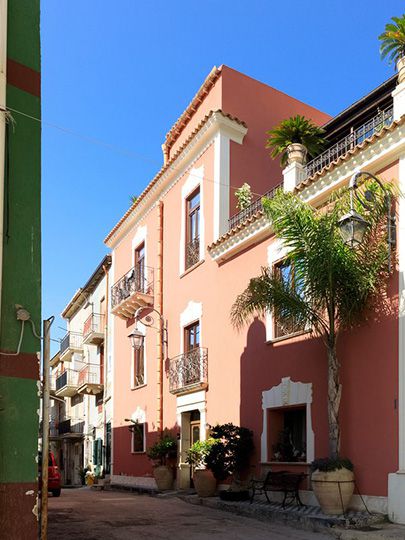 All the flavours and colours of this multi-layered island are here. Damiano and Adriano have combined their multifaceted international chef and hospitality backgrounds and realised a dream that's been roaming in their minds since childhood – to honour their strong Sicilian roots and return to their native town, Montallegro (Mount Happy!), with their own concept of hospitality and cuisine, a blend of nostalgic and new in its flavours and design. People travel from afar to dine at Damiano's famed restaurant, Capitolo Primo, and are pleased to stay over in one of the seven guest rooms of great character above the restaurant.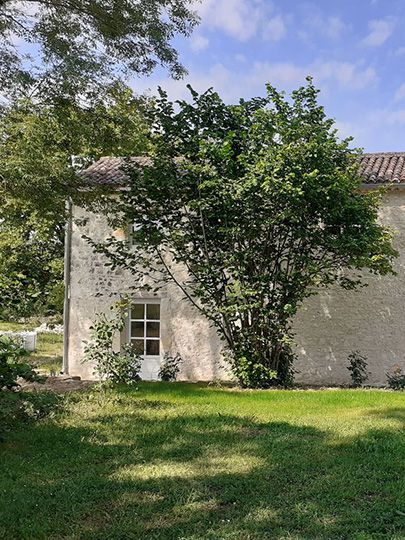 The foggy garden and vines in January gave a hint of what the property must look like in the summertime – the house is on the top of a gentle south-east sloping vineyard, with a wonderful vista from the patio: sunrise over the vines flanked by deciduous woods to the left and the right, and barely another building for miles. Eating out here should be perfect for sunny alfresco breakfasts and cool, shady meals during the heat of the day. Sounds: only the birdsong and the occasional honk from the owners' three geese when a visitor arrives. Other local fauna includes deer, hares and the occasional wild boar!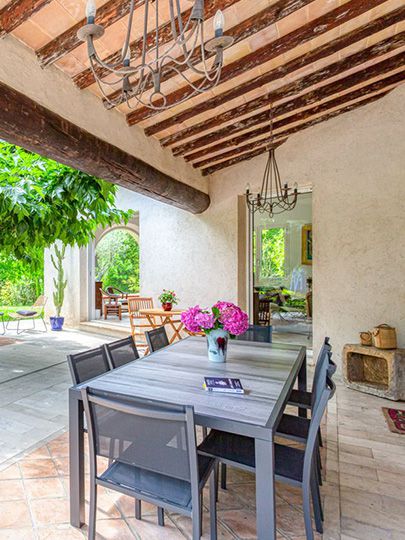 I gasped as the owners walked me through the living area and onto the terrace so that I could get my first glimpse of the garden and the view beyond. It's utterly gorgeous! The terrace has a covered part with large pillars and mulberry trees to provide shade on hot days. The garden has been beautifully designed around the terrace and the swimming pool beyond with the smart shapes of topiary balls and cypress. The swimming pool is one of the loveliest I have ever seen. There are neighbouring houses but none are in sight, and they have large gardens so I doubt the sounds of cicadas and birds will have much competition.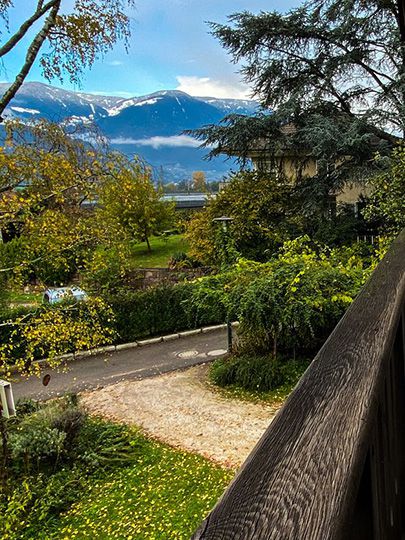 This was owner Adi's family home where he grew up so there are lots of very personal touches – bits and bobs collected over the years, pretty glassware, porcelain, some of Adi's artwork on the walls. The first-floor apartment's sitting room has a balcony where you can step out and admire the garden and mountains. It's spacious, with plenty of light, a bookcase full of books (German, Italian and English) plus games such as scrabble. The ground-floor apartment sitting room is extra cosy with a dark wood floor and walls, and there's a comfortable study/office if anyone needs to tuck themselves away to work or read.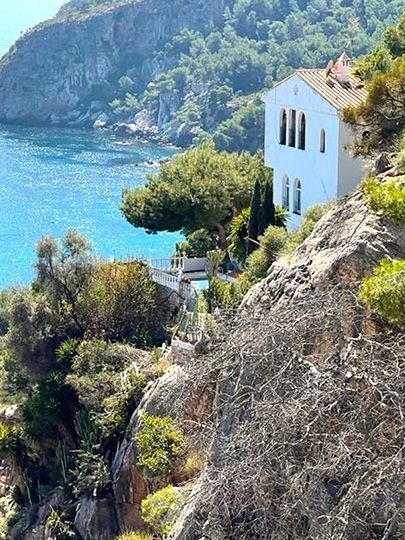 The view and the location are real jaw-droppers – the house is in a protected Natural Park overlooking the bay of La Herradura. You might spot wild goats on the cliffs around you and dolphins swimming in the bay. The house itself is large and spacious, with plenty of different areas and terraces to sit in, and a fab pool with a sea view. You'll truly relax here. There's an outdoor kitchen and barbecue, as well as steps from the house down to the sea to swim (for the brave – it's quite steep and rocky), or brilliant beaches nearby that are wonderful for swimming and snorkelling. 
More inspiration…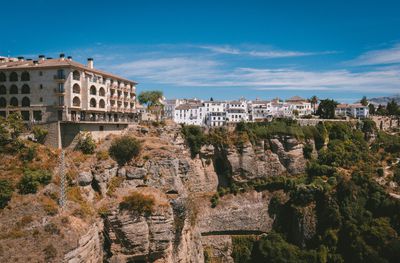 Lesser known European destinations to visit in 2022
We asked our resident experts based in France and Italy for their favourite lesser-known destinations to help you make some exciting new discoveries in 2022.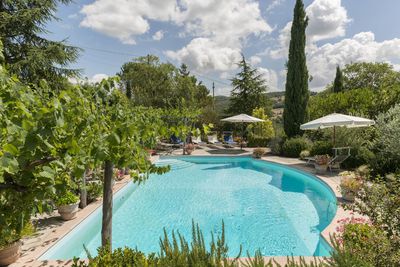 Six of the best European villas with pools
You'll find plenty of stunning European villas with pools in our collection, each one inspected and loved by our team of in-country experts. We select five of our favourite: from one-of-a-kind château stays, to renovated barns and stylish fincas.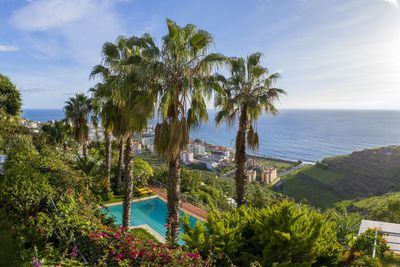 Hopping across the islands of Europe
We asked our in-country experts to tell us all about their favourite islands in Europe, and where they're dreaming of escaping for a few days of sun and fresh salty air.