A foodie's guide to Cornwall
Cornwall is typically known for its rugged coastlines, quaint fishing villages and nostalgic summer holidays. Whilst these have drawn visitors for years, this popular South-West county also has an emerging food culture that rewards travellers with even more.
We sent chef Anna Jones and her family to Penzance for a pre-summer getaway, and she sent us back her favourite spots to eat the weekend away. Anna was based at Artist Residence – a stylish hotel with eclectic artist roots and fabulous seaside views.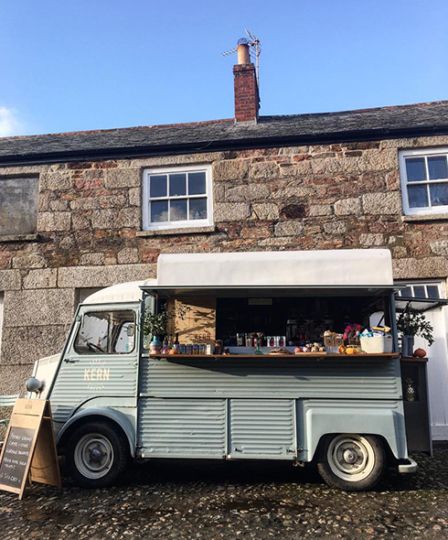 For coffee and a sweet treat
Over the fifteen years or so since I've been coming to Cornwall the food scene has changed beyond recognition. A new wave of cooks, growers and creative food businesses, from coffee trucks to bakeries, are making sure you get some memorable food whether you live there or are just visiting.
After opening three bakeries in some of London's hippest corners, this lovely bakery has made the move to Cornwall. The building itself is small but fabulous, with an open plan kitchen, exposed bricks and high ceilings. Come for coffee, cakes and some of the best sourdough in the country. The menu also includes a handful of vegetarian, Sri Lankan influenced food.
We love what the Hallenga twins have done with their vintage 1970s Citroen van. You'll find it's now been renovated into a roaming cafe that serves delicious coffee and German inspired baked goods, including their amazing Bundt cakes. Follow them on Instagram to find out where they are today, they move all round Cornwall.
Jelbert's
This is, in our opinion, the only ice cream shop you need to know about in Cornwall. They serve vanilla gelato  from the most enormous tubs you'll ever see. You can find their unassuming little shop in Newlyn near Penzance, and they are only open in the summer season.
SEE ALL OUR SPACES NEAR PENZANCE >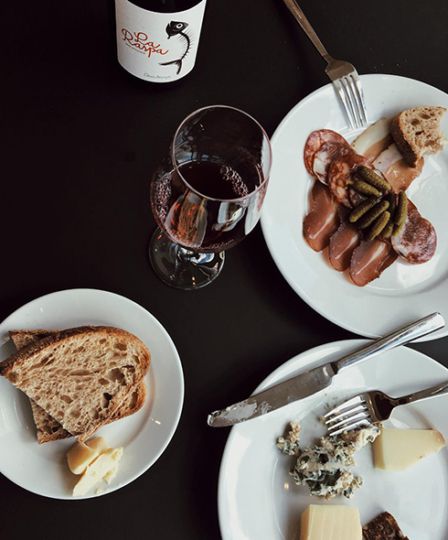 For lunch and dinner
If you're looking for amazing coffee and delicious natural wine then you're in for a treat. This newly opened coffee shop come wine bar in Newlyn is great for sociable lunches and dinners. The shop has a real focus on low intervention wines, single origin coffee, craft beer and artisan spirits. There's also a fabulous tapas styled menu. We picked up cloudy Prosecco to drink on the beach with chips at sunset.
This is a wonderful little market garden growing incredible vegetables, run and farmed single-handedly by my friend, Meg. She's at the farmers' market in Crantock every Saturday and does veg boxes if you are local or staying for a few nights. Look out for occasional supper clubs too.
To many people, this is Cornwall's best kept secret. The Hidden Hut is found tucked away along the coast path near Portscatho on the remote Roseland Peninsula. In the day, fresh seasonal lunches are served from the outdoor beach kitchen. On summer evenings, the hut hosts open-air feast nights right on the beach. Everyone sits around long trestle tables, and like a big family picnic – you bring all the cutlery and drinks, whilst they provide the food and fire.
SEE ALL OUR PLACES IN CORNWALL >
SEE OUR FULL GUIDE TO CORNWALL >
More inspiration…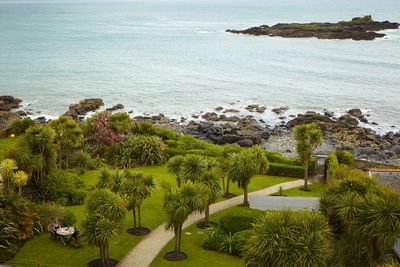 Cornwall Guide
Cornwall's spectacular coast and moorland stretch out west in a ragged, narrow peninsula where the taste of the sea is always in the air.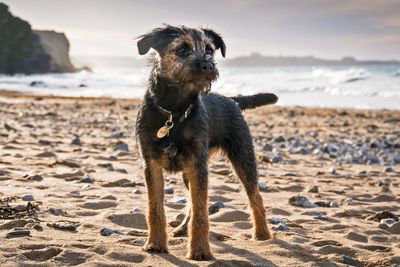 Dog-friendly cottages in Cornwall
Self-catering holiday cottages where your dog can come along on holiday with you. Some of the places within this collection will provide treats on arrival, others will offer dog hampers, blankets, walking guides and much more.
Romantic getaways in Cornwall
Find your perfect hideaway for two in Cornwall, for the ultimate romantic break. Escape the city and head off on coastal walks, explore fishing villages and come back to your cottage for supper, wine and board games.