The sign of a great hotel is one that sets itself apart from the soulless and the mundane with its character and hospitality. We search high and low for boutique hotels with a genuine warmth, style and comfort. 
Our collection of artful hotels, family-run fincas and grand chateaux across the UK and Europe are places where friendly staff, creative design, great food and unforgettable experiences come together.
We visit every hotel looking for those memorable moments. Dropping into the bar overlooking the Douro before dinner, wandering down to breakfast on the terrace with views of the Puglian hills, or coming home from a Lake District hike to the pool and a relaxing massage.
Our most popular boutique hotels
Where to stay
Infinity pools and fine dining in The Lake District, warm evenings on floral terraces in the Dordogne, stylish residences right in the centre of London, and aperitifs on cliff top settings in the Algarve.
A few articles to inspire your next getaway in the UK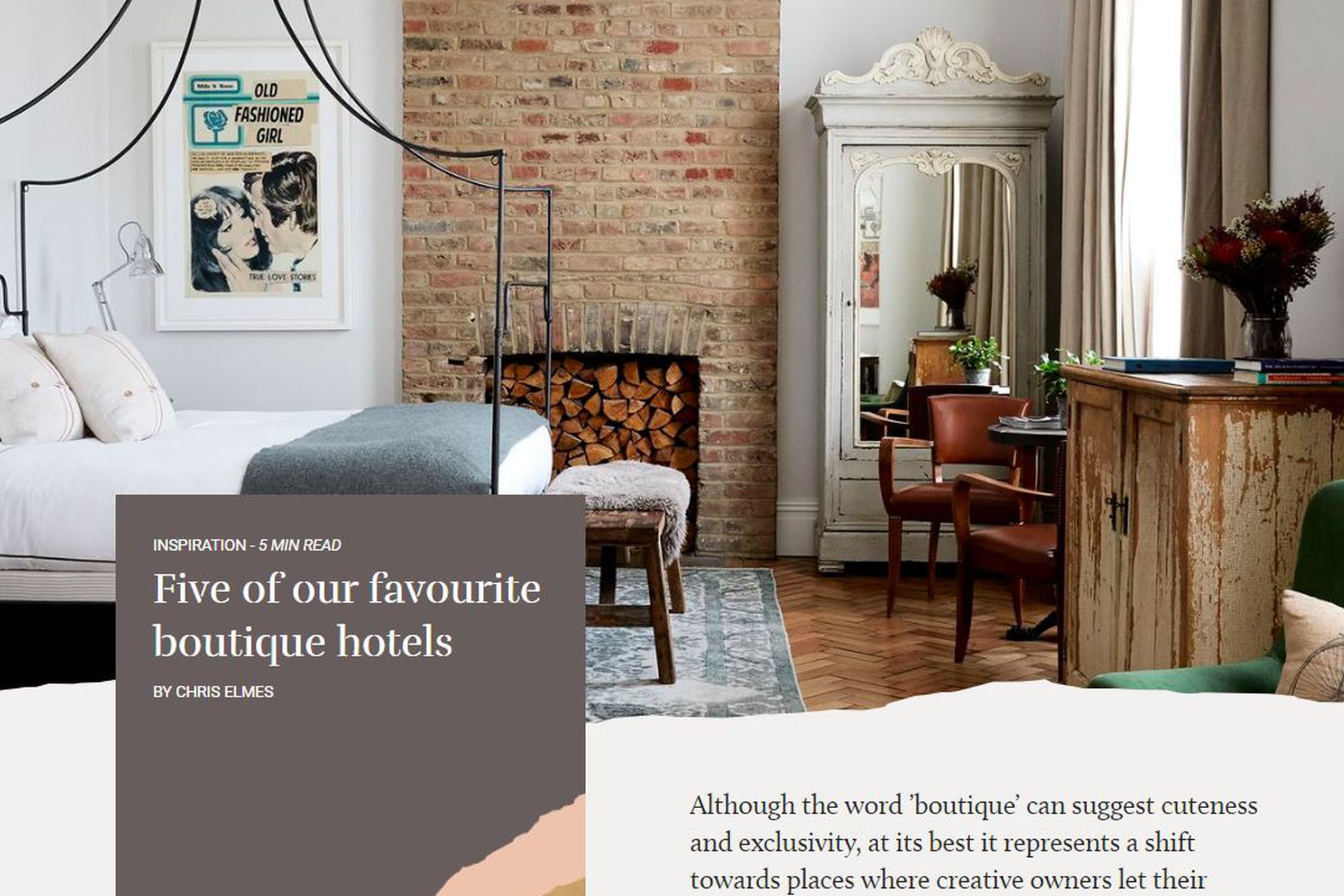 This is a post summarising our top five boutique hotels on the site, places where the staff are one big family and make you feel part of it, as well as friendly communal spaces, colourful lounges and gorgeous bedrooms.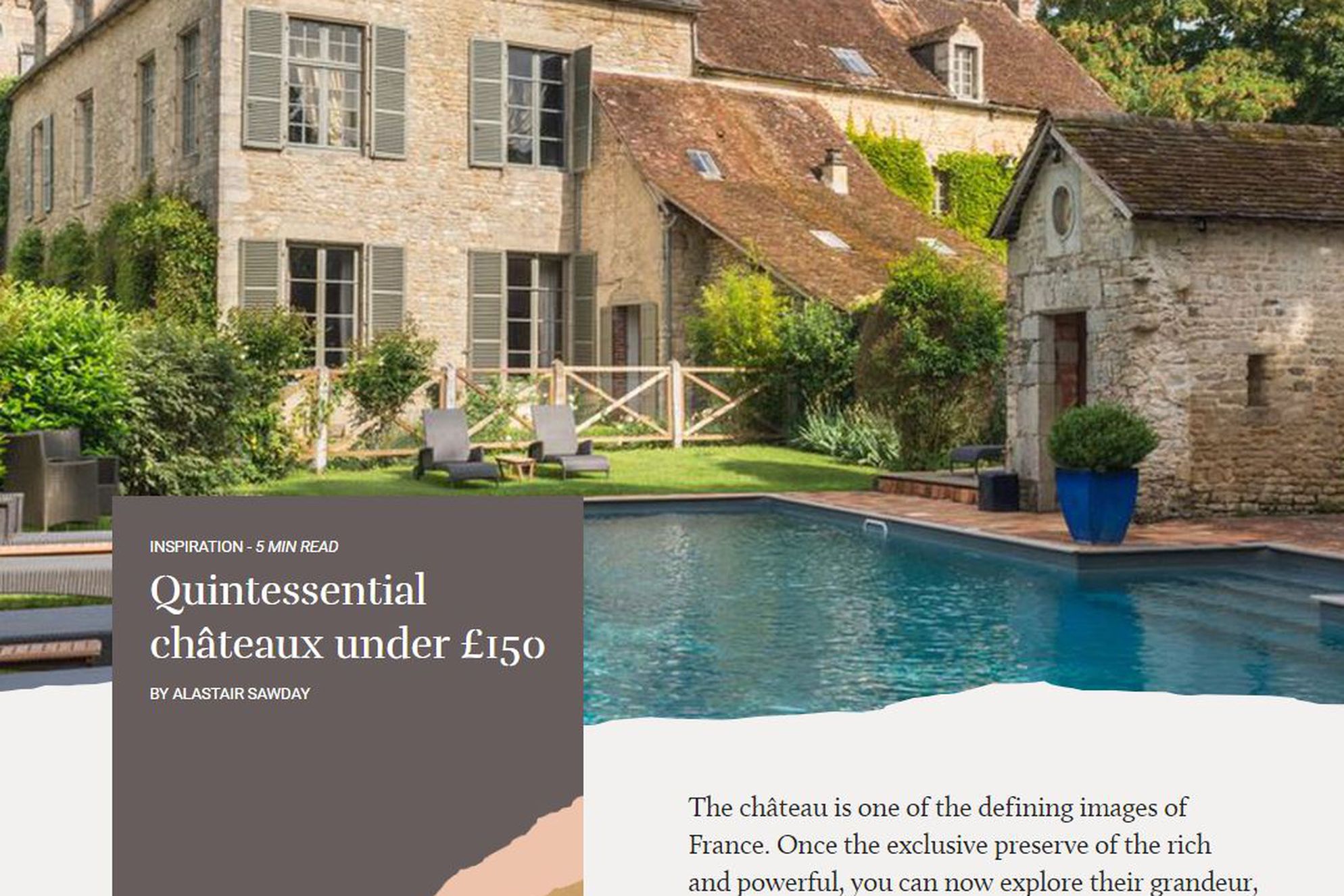 When you think of France, you often think of grand chateaux, such as the ones we've included in this post. A stay in a chateau can be surprisingly affordable and will really give you a taste of the country's history and charm.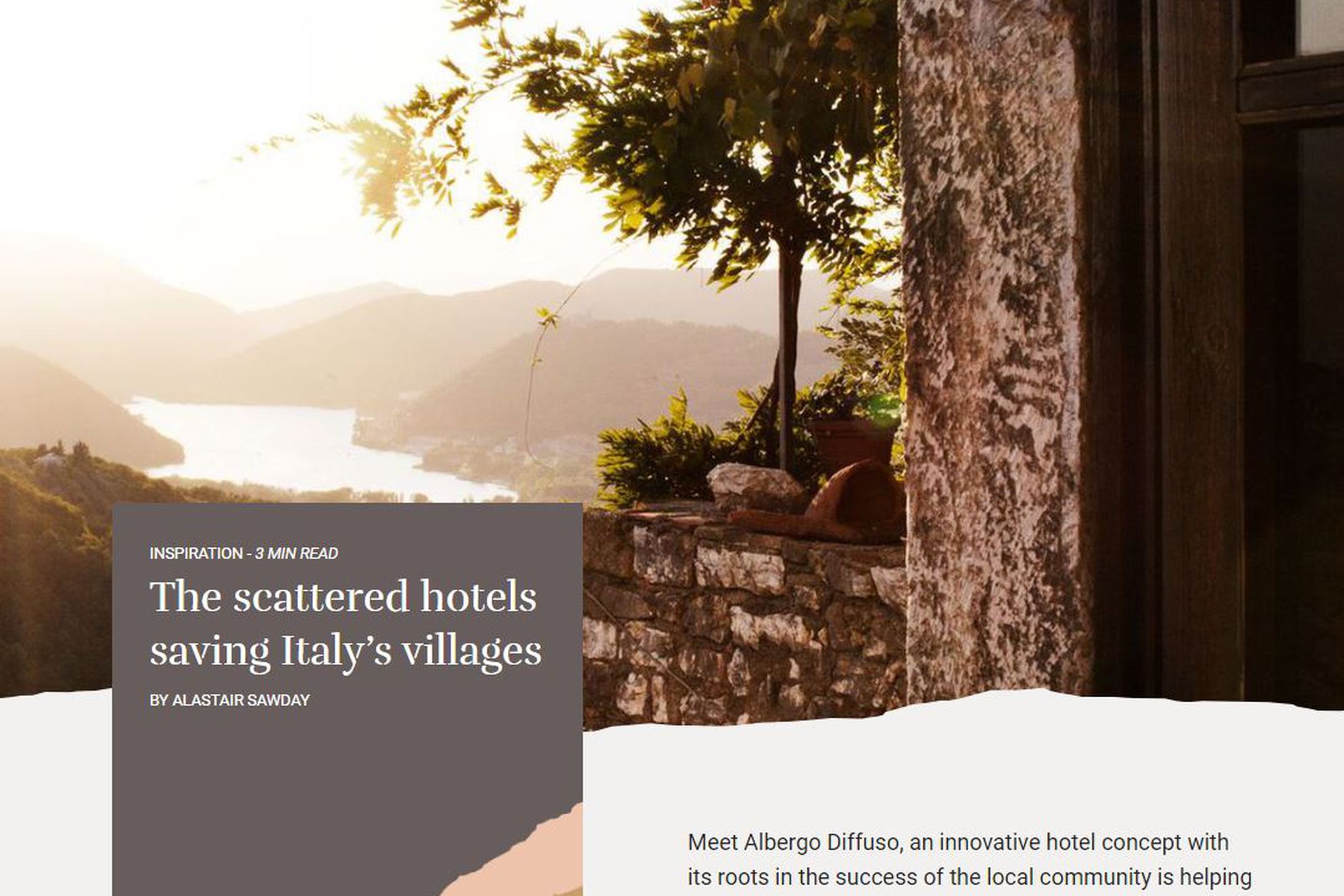 Read about how an innovative hotel concept, known as Albergo Diffuso, has helped to revive Italy's struggling small villages. Alastair Sawday met with many of the people heading up this movement when he visited recently, and gives us his take on what a wonderful experience it can be.
Who are Sawday's?
We are an independent travel company with a purpose – to find and champion smaller-scale places to stay that are created and run with passion, creativity and generosity. We are majority employee owned, with the founding family and a charitable trust, which we established to help fund environmental causes, also sharing ownership. On our site, you'll find places we've visited and loved, run by owners who will treat you as friends, not just guests. You can also destination ideas, place suggestions and stories from our team and travel writers we're inspired by, on our blog, Detour.
Where can we take you?
We have great hotels, perfect for weekends away or your big staycation of the year, across the length and breadth of Britain, from grand old halls in the highlands, to country houses in the Yorkshire dales and boutique hotel marvels of glass and light on the coast of Cornwall. You can see all our destinations here, or sign up to our newsletter to find new discoveries and get itinerary recommendations from our knowledgeable team.
What sort of places will you stay in?
Our hotels are all different. We have plenty of what you'd call luxury hotels and boutique hotels, but we try not to lump them all together, because individuality is so important to us. We like to think that all our places, from shining spa hotels in the Lake District to cosy old cottage hotels in the Cotswolds, are a thing unto themselves. We even have a motley (but not motel-y) collection of windmills, towers and castles which totally defy classification.
How do we choose our places? 
First of all, by carefully inspecting each of them. We do this in person where we can, but by video call when we feel it wouldn't be environmentally friendly to visit, even though we have a team spread all over the country and people permanently based in France and Italy. However we end up looking round a new hotel, we look for a combination of things. We want the basics to be right, so you have somewhere comfortable to sleep, but we also want a touch of magic and our owners to let their personality shine through. It's not enough that a place looks and feels like all the other luxury hotels out there, it has to have a certain special quality or we don't accept into our collection.