Historic chic – York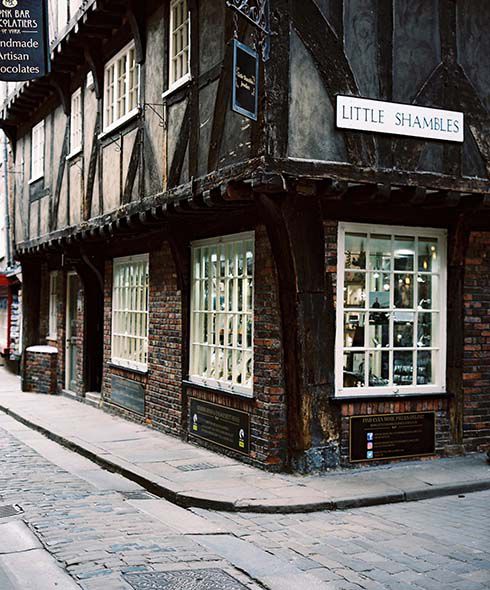 A blend of creativity, great local food and lovingly preserved tradition make York much more than a stop on the way to the countryside. Narrow, cobbled streets and the looming presence of the spectacular Minster instantly impress York's long history on you, but the university city has a youthful, lively feel. Although enjoyed by students, the famous profusion of pubs in York's centre isn't down to them. It's a legacy of Quaker families like Terry and Rowntree, who owned the land surrounding the old town and pushed the less abstemious inward in search of ale. While that part of the city can feel a little overrun at times, it's easy to slip off down cobbled streets and find low-beamed inns now serving grateful walkers and cyclists as opposed to the miners and farmers of the past.
York constantly gives that sense of heritage and history combining with innovation, rather than being supplanted by it. The unmistakable Shambles, as you'd expect of Europe's oldest shopping street, is becoming a draw for tourists, but just a minute away is Fossgate, a sort of Shambles for the locals. It has the bakeries, delis and coffee shops synonymous with modern urban life, as well as Fossgate Books, one of York's eight independent bookshops. We asked the owner how the city managed to sustain so many bookshops when online services and the big chains seemed to be drumming them out everywhere else. His answer made more sense the more time we spent in a place with such a unique character – "It works because it's York".
York constantly gives that sense of heritage and history combining with innovation, rather than being supplanted by it.
Foodie Heaven – Malton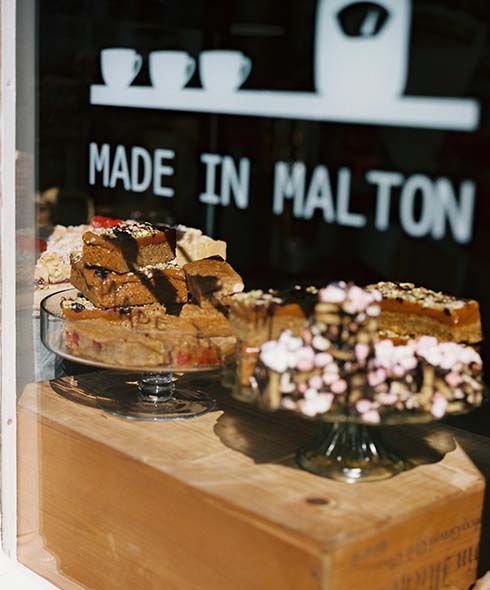 A place almost wholly devoted to the production and consumption of great food seemed too good to be true, but our visit to the red brick town of Malton proved deliciously real.
Ten years ago Malton, about 40 minutes north east of York, was just another dying market town. Then Tom Naylor-Leyland, whose family own large parts of the town and the land around it, made an observation that put it on a path to becoming the food capital of the county. Noticing Yorkshire produce for sale at a hip London food market, he questioned why artisans, growers and farmers weren't celebrated en masse in the county itself. He set out to use food to breathe new life into Malton, beginning with a single yard where converted units were let cheaply to wholesalers. Now, it is a hive of activity, with artisans of all trades fuelling a restaurant and cafe scene that'll put a stone on you over a weekend.
The pace of the change owes a lot to both huge local enthusiasm and Naylor-Leyland's clout. When one bakery became so successful that they'd outgrown their site, he simply knocked through to the adjoining building to give them more space. From that small yard, the love of food has consumed Malton. A popular walking lunch tour takes in a coffee roastery, an artisan bakery, a craft brewery, a gin distillery and a patissier, and you'd be wise to follow the tour's advice to "come hungry" even if strolling the rustic streets on your own. Markets and food events, including the intoxicating Wineathlon, are regular occurrences here, and in September the town's devotion to celebrating fine Yorkshire produce overflows into a full-blown festival. Every available space fills with stalls and the air becomes an irresistible mix of aromas.
SEE ALL OUR PLACES NEAR MALTON
I was walking through the town on my way to open the bakery and it suddenly struck me, it was finally looking great. Chris Welford – Owner, Yo Bakehouse
Artistic harbour – Staithes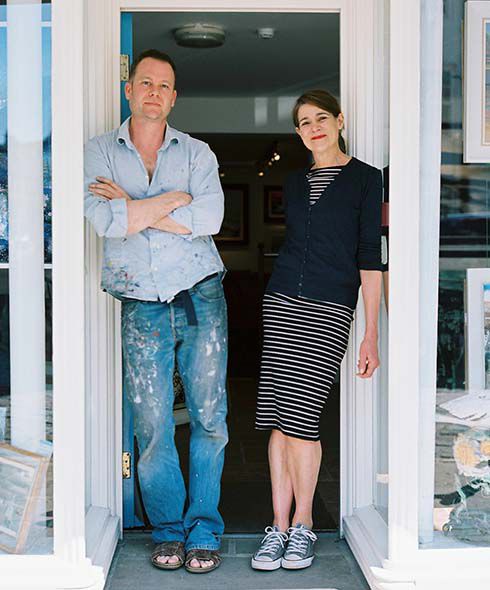 The tiny fishing village of Staithes watches the North Sea from a gap in the cliffs of the North York Moors National Park. It's incredibly remote, but the stunning setting still caught the attention of a small group of Victorian artists. Inspired by the French Impressionists, they took up residence on the Yorkshire coast to explore a more realistic method of painting, with ordinary rural life as their subject. When Alison Milnes visited in 2006, there was no visible trace of the artist community that thrived here. She founded a gallery devoted to their works, now one of two in this tiny village at the bottom of the hill. As her husband and artist David told us, reflecting on the surprising variety of landscape and people in such a small place, "if you want a new subject in Staithes, just turn your head."
Alison decided to showcase the revival of Staithes' past and present with the Festival of Arts and Heritage. The local community took some time to come around, including the resident who loved the idea but wondered if she couldn't, "just take the word art out". Finally, in September 2012, after months of "sitting in the pub and hassling people" Staithes was ready to welcome back the art world. To Alison's surprise, most of it showed up. The narrow streets of the village were overrun and the parking at the top of the hill was chaos despite her children being put to work on directing traffic. These days, the festival is a more organised affair. It offers you the chance to wander around the tiny pop-up galleries in each cottage, chat to the artists and gain an understanding of how a tiny fishing village fringed by cliffs and sparkling sea became a haven of art.
SEE ALL OUR PLACES NEAR STAITHES
It's a thing this village does together, it makes us stronger – Allison Milnes, owner Staithes Gallery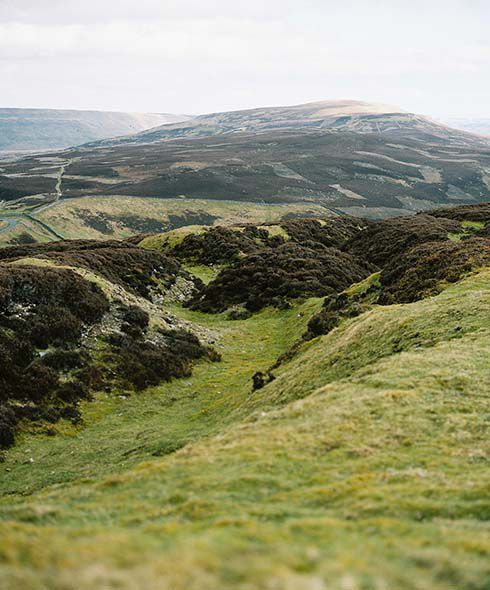 Industrial landscape – Malham
It's easy to mistake the striking landscape of the Yorkshire Dales as a feat of nature alone but the dry stone walls, crumbling barns and even the contours of the hills tell a story of countryside that shaped, and was shaped by, human endeavour. Look around as you pass through and the agricultural and industrial history of the region is written in the fields. Drinking Yorkshire Tea in the kitchen with Neil Heseltine, of Hill Top Farm in Malham, we hear how the nature of each dale influences the farming within it and so the kind of people who settle there. Even the difference in topography and weather from the harsher top to the gentler conditions lower down can have a profound effect on the life of its residents. His wife Leigh told us of the history visible in the densely-packed barns and rough longhouses characteristic of the landscape. "Looking at them, you really understand how people used to live," she said, explaining how smallholdings clustered together and families would live above their animals, supplementing their income with mining; a stark contrast to the large-scale agriculture there today.
While the Yorkshire Dales National Park Authority released an app that explains historic mining sites like Grassington Moor and the Old Gang peat store at Swaledale, the industry's impact is visible everywhere. Lonely chimneys and dark shaft entrances dot the hillsides, old bell pits have left large circular depressions and some of the rippling slopes are evidence of erosive hushing, where a dam was built and then broken to wash away topsoil. There's a timelessness to the dales now, where the pace of change is slow, subtle and influenced only by tourism. Hikers come to enjoy routes to iconic spots like the Ribblehead Viaduct and Aysgarth Falls and while the locals welcome visitors, they know a few special spots to get some peace when they need it. Back in Malham, we talked with tax accountant turned blacksmith Annabelle Bradley who smiled as she happily confirmed, "It's quite easy to get off the beaten track here, I'm just not telling you where."
SEE ALL OUR PLACES NEAR MALHAM
The best way to see local life is in the pubs. And the tearooms. You just have to talk to people. Neil Heseltine – owner, Hilltop Farm
SEE ALL OUR PLACES IN YORKSHIRE
Explore Yorkshire…
Holidays in Yorkshire
Choose from stone-flagged self-catering cottages in the North York Moors, luxury hotels in pretty market towns, great village inns next to the Yorkshire Dales, and lovely bed and breakfasts with sea views.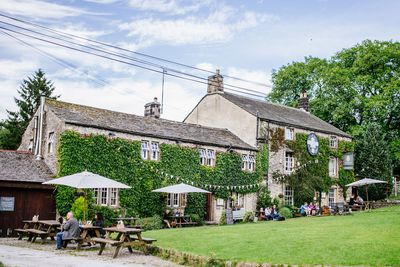 Places to stay in Yorkshire
The Dales, the coast and the North York Moors spoil you for outdoor adventure, with noble country houses waiting to soothe wearied limbs.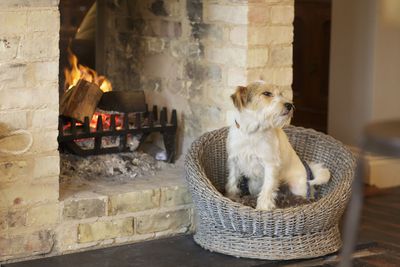 Dog-friendly breaks in Yorkshire
Why set off for a place with lovely woodland rambles without your dog? These hotels, inns and self-catering spaces are perfect for people and pets alike to curl up and nap or head out and explore.