An eco-friendly guide to North Yorkshire
North Yorkshire is famed for its carving dales, heather-dotted moors and winding rivers cascading into deep pools. It's a landscape deeply loved and passionately protected in many ways, from green-powered country houses to a new wave of craft distilleries producing sustainable spirits and rustic eateries sourcing from their own walled gardens. After a recent visit up north, Suitcase Magazine contributor Siobhan Lawless gave us her eco-friendly guide to Yorkshire.
Get outdoors
Everyone knows the classic Yorkshire Dales walks, but we're big fans of getting off the beaten track and trying something new. Here, Siobhan chooses her favourite walks in Yorkshire – discover waterfalls, coves and walking routes showcasing some of the UK's best views.
Hole of Horcum Circuit
This ancient cauldron-like amphitheatre, created by a series of landslides, plunges 400 feet deep into North Yorkshire's moors. A five-seven mile walk loops around rocky ravines, soothing streams and archaeological remains, encompassing Horcum's rolling valleys and Levisham Moor's unmissable heathers.
Aysgarth and Cauldron Falls
Absorb spectacular waterfalls and woodlands on this tranquil six-mile walk. Stroll along Wensleydale's Aysgarth Falls, which captivated Ruskin, Wordsworth and Turner. Admire Bolton's wonderfully preserved medieval castle, before heading towards the quaint village of West Burton and nearby Cauldron Falls on Walden Beck.
Malham Cove and Gordale Scar
A circular walk that incorporates Malham Cove and Gordale Scar's vast limestone ravine and striking gorge, formed in the Ice Age, which inspired a painting at the Tate.
View our places to stay in Yorkshire >
Places to eat
Holidays in Yorkshire usually focus on two things: beautiful countryside and good food. The region is wholly dedicated to the production and consumption of fresh, delicious food and local produce. From award-winning restaurants to innovative menus, Siobhan hand-picks her best pubs and restaurants in Yorkshire.
This 200-acre estate near Richmond contains plush accommodation and two restaurants served by its walled garden and grounds. The stunning Coach House's seasonal menu has tasty, colourful dishes. On Wednesday to Saturday evenings, head chef Gareth Rayner's ingenious tasting menu at Middleton's fine dining Forge restaurant harmonises full-bodied flavours with sublime surprises.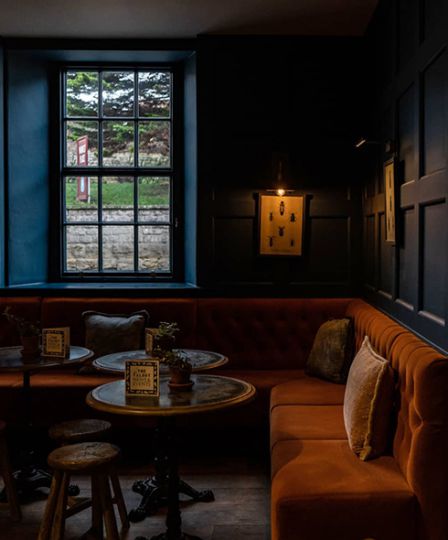 The Black Swan
Founded in 2013 by Tommy Banks, Britain's youngest Michelin-starred chef, The Black Swan grows and forages its seasonal tasting menu within its rustic grounds. Banks enriches his exceptional dishes by fermenting, pickling and prolonged ageing – the wine list charmingly resembles an ancient map.
In the heart of 'Yorkshire's food capital', The Talbot Malton has created a sustainably-sourced menu that's bursting with exemplary food – savour indulgently rich meat or tastily marinated vegetables in a welcoming, country-club setting.
This snug, ivy-covered rural pub is one of Leyburn's hidden treasures. It serves superbly cooked local produce that champions succulent meat, seasonal veg, real ales and fine wines, and the staff exuding Yorkshire charm.
View all our pubs in Yorkshire >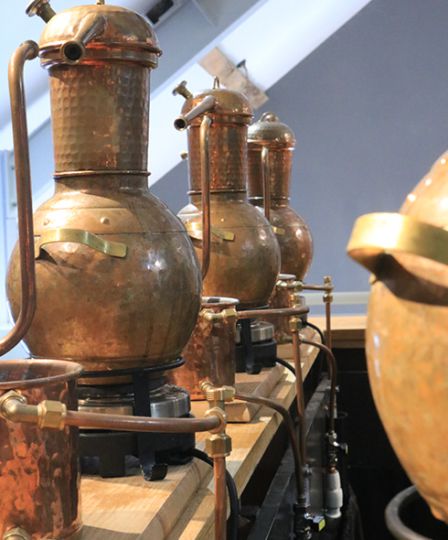 Getting in the spirit
Sutton-on-the-Forest offers Saturday tours of the self-built and family-owned Cooper King Distillery, producing sustainable whisky and gin solely powered by green energy. Malton's artisan Rare Bird Distillery provides regular distillery tours and houses North Yorkshire's first gin school – infuse your bottle with Earl Grey tea, marigold flowers and other botanicals. At Talbot Yard's neighbouring shop Food 2 Remember, order fine cuts from blithesome butcher Paul – he'll tell you which nearby farm your meat came from and possibly the animal's name. Alternatively, Richmond's Mainsgill Farm Shop offers delicious Yorkshire produce, craft spirits and endearing gifts to take home.
VIEW ALL OUR PLACES IN YORKSHIRE
More inspiration…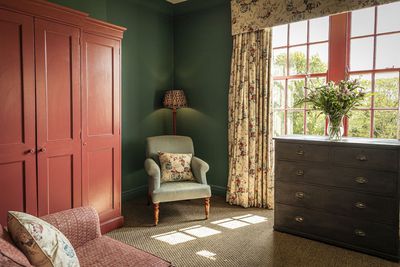 All our places to stay in Yorkshire
View our collection of places to stay in Yorkshire, from historical cottages to sleek manor houses, city hotels and stylish B&Bs.
Eco Holidays Collection
Our places that adopt an ethical approach in everything they do. Find owners who grow their own produce, eco barns with plant insulation and farm cottages where energy is powered by solar.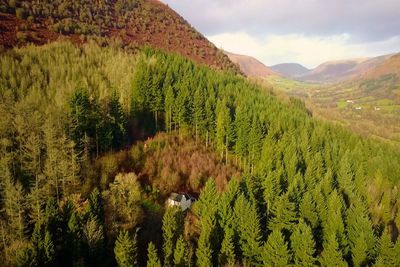 Four sustainable holidays for 2020
We've rounded up four flight-free holidays to help you beat the winter blues with a bit of green travel inspiration.