Sleepers, hikers and octopi: flightless France in 2022
With sustainability becoming increasingly woven into the fabric of travel, the love affair between Brits and nearby France is set to blossom in 2022. Our Loire-based expert Nicky has dusted off her little black book of foodies, artists and wine connoisseurs, to put together some suggestions for hopping on a boat or taking the train and enjoying some dangerously fun liaisons.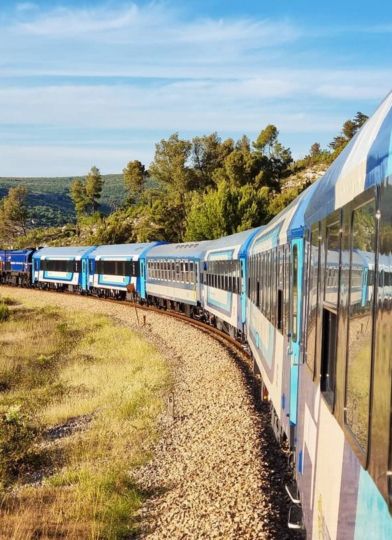 Return of the couchette
Sleeper trains in France were gradually fading into memory, but as sustainable travel begins to move from niche concern to mainstream principle, they've come rattling back to the rails. A full renovation of the trains for the first time since the 80s and some reopened (and new) routes mean we all get to revisit the romance of swishing through the French countryside in the night.
This year, SNCF have opened a Paris–Nice route, which takes 11.5 hours and will soon reopen Paris-Tarbes, so you can fall asleep in the capital and wake up in the south west, most of the way towards the Basque country and Toulouse. Plans are afoot in the next decade for more routes such as Bordeaux-Marseille, Dijon-Marseille, Tours-Lyon via l'Île-de-France and a long haul Paris-Toulouse. It's lovely to see something with such heritage flourishing again and to know that a spirit of slower, more responsible travel is behind it.
Sète
"Sète is called the unique island because it is surrounded by water, the Thau lagoon, the Mediterranean sea and canals that cross the city. For several years now, we have had free river shuttles that allow traffic to be avoided by parking at the entrance to the city, giving it a little Venetian feel!" Lydia Vial, owner of La Maison du Pêcheur, has lived in Sète for 20 years. She is incredibly proud of the beautiful Mediterranean port, shortlisted as Frances 'City of Culture for 2022'. Situated in the south of France, it is easily reachable without the need of air travel as a quick change in Paris will take you directly to nearby Avignon. It has a little of everything, from the natural beauty of the laguna, beaches, wildlife and rugged protected mountains, to wine, food, unspoilt architecture and a museum devoted to one of its most famous Enfants du pays, the poet and singer George Brassens.
Life here has always been centred around the lagoon, the largest and deepest in Languedoc. Prized by the Romans, it has been harvested for mussels, oysters, clams, winkles and sea urchins since antiquity, while octopus, feature in authentic local recipes like the traditional "tielles", octopus pies that fishermen would take with them to sea. More recently, Water Jousting has become a main event, where boatloads of men try to tip the opposition into the water with a long pole. The festival has an odd mix of violence and silliness, but is a colourful and highly entertaining way to spend a day of your stay in Sète. 
View places to stay in the area >
"Sète is called the unique island because it is surrounded by water, the Thau lagoon, the Mediterranean sea and canals that cross the city." – Lydia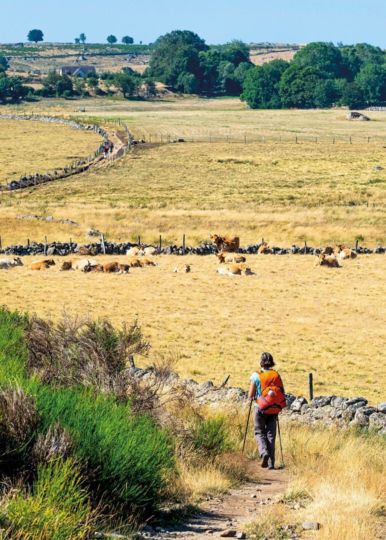 Pilgrimage trails
Ancient pilgrimage trails are enjoying renewed popularity, as people head off in search of fresh air, reconnection to nature and perhaps, fittingly, something deeper in the post-Covid world. One of the most famous is the Le Chemin de Compostelle. Branches and tributaries of the route cross France from every angle, following the scallop shell markers carved and painted onto landmarks as they head for the Spanish border, cross the Pyrenees and drop down into Spain for the last 780 kms to Compostela. 
You can take the Eurostar to Paris and then a train to Toulouse or Bordeaux depending on which sections of the trail you're taking on, or get a new LNG (liquified natural gas) fuelled ferry to Bilbao and start from there. The re-opening of the overnight Paris-Tarne train will also make it even easier to reach this south-westerly corner of the country. Nicky walked part of the trail and was stunned by, "the pathway, high atop a rocky ridge in a loop of the Lot river, which was bordered with walls made partly of dry stone and party of ancient Buxus plants, their roots lacing around the stones, holding it all miraculously together." UNESCO have recognised and protected the whole trail since 1985, meaning that some of the countryside is beautifully preserved and you get a genuine sense of following in millenia of footsteps.  
View our places to stay in the region >
"The pathway, high atop a rocky ridge in a loop of the Lot river… had roots lacing around the stones, holding it all miraculously together." – Nicky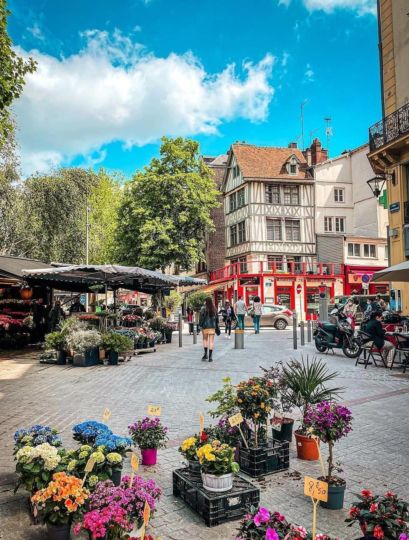 Rouen
If you come off the ferry in Normandy and are heading past Rouen, it's definitely worth putting in at least a stop for dinner and a day at the markets if you can. Building on a long tradition of cooking and growing in the rich Norman soil, the city has a blossoming food scene that has awarded it the UNESCO city of gastronomy. In the squares you'll find fourth-generation bakers and chocolatiers, as well as cheesemongers selling the iconic Camembert de Normandie and Livarot. The cuisine favours shellfish, cider and unapologetic levels of butter and cream, so plan on leaving happier and heavier. 
A little place called Un Grain De is a favourite for sampling local fare, while you can also try the cutting edge of Norman cooking at the two Michelin-starred Restaurant Gill. There's no denying that WWII bombing and industrialisation haven't done the outskirts of Rouen any favours, but head for the old town along the banks of the Seine and you'll find a place that makes a charming, delicious and different way to break up a journey south. 
View our places to stay in the area >
More inspiration…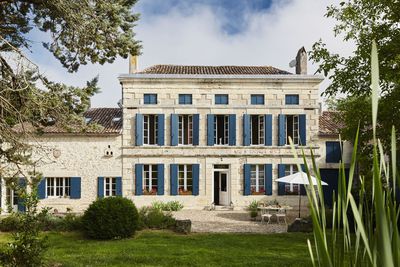 Places to stay in France
Discover beautiful Châteaux, serene countryside gîtes and chic city apartments.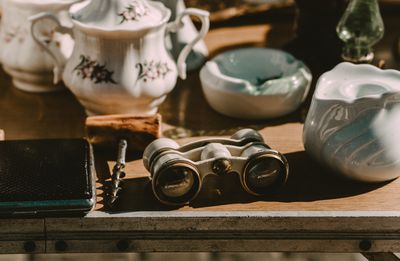 Five great French flea markets
Nicky shares her favourite local spots for hunting down brilliant bargains and unique finds.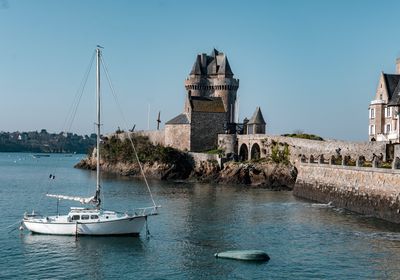 Taking the scenic route in France
France expert, Carolyn Boyd, reveals three of her favourite scenic routes for a road-trip to remember.