Five brilliant off-grid family getaways
Our off-grid places to stay harness a strong commitment to the environment, are in beautifully remote regions and encourage you to spend most of your day outdoors. From wild swimming in the lake to kayaking along the river, building dens in the trees or petting the donkeys and chickens – we've picked five of our favourite places for you and your kids to run free range. They are a blissful antidote to modern life.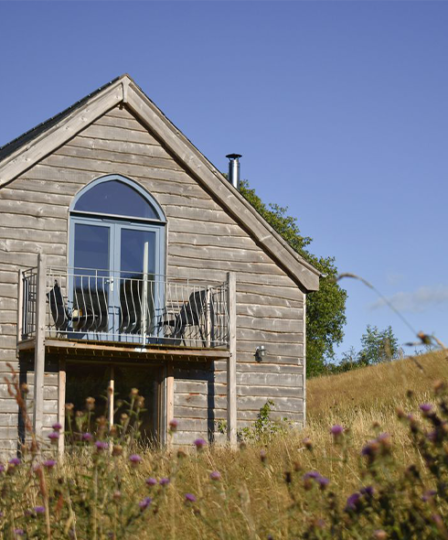 https://www.sawdays.co.uk/portugal/southern-portugal/baixo-alentejo/quinta-tranquila
This peaceful eco-cabin is tucked into a meadow with glorious views. There's a small pond (plus buckets and nets for dipping), and you can pick apples from the orchard and vegetables from the kitchen garden. Children can safely go free-range while you sit out on the terrace. Inside, the open-plan living space is bright and welcoming with a wood-burner for chilly evenings.
There's space to eat outdoors and watch the sunset fall across the surrounding wildflower fields and the stargazing is brilliant, if you can manage to stay up after all that fresh air.
A simple, idyllic quinta high up in remote Alentejo with breathtaking views across the valley. Fling open the shutters then head back to bed to enjoy the scenery in comfort, or get breakfast ready on the terrace and sip coffee as the day gently warms up. Children will love clambering down to the river through the forest for a wild swim or picnic. There's ample space and the freedom to play games, spot wildlife or just swing in the hammock. Make sure you check out the bat cave, too! Days drift by here at a slow pace, and you'll all feel relaxed and restored in no time. The surrounding area remains relatively quiet during the spring months, so head to the nearby Odeceixe beach for a surf lesson and stop at the clifftop shack for superb fresh seafood.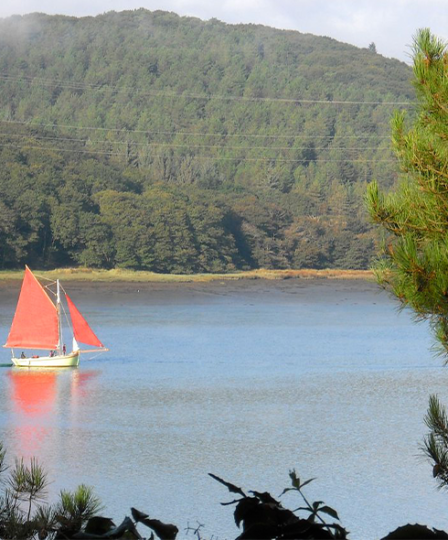 Their mantra, "why drive when you can kayak?", tells you exactly what to expect at Ty Anna. This wooden chalet is found on the edge of a lake in one of the most scenic spots in Finistère. You are surrounded by a huge bed of forest trees on the last remaining river plot in the Parc Régional d'Armorique. Children can explore creeks by kayak while spotting wildlife, head out fishing or practise their tennis. If you're heading further afield, the Crozon peninsula and the Audierne bay offer a chance to practise surfing and you can set off on the infamous Ménez-Hom cycle and hiking tracks. The whole family will love waking up to exceptional views each morning and playing board games out on the terrace till sunset.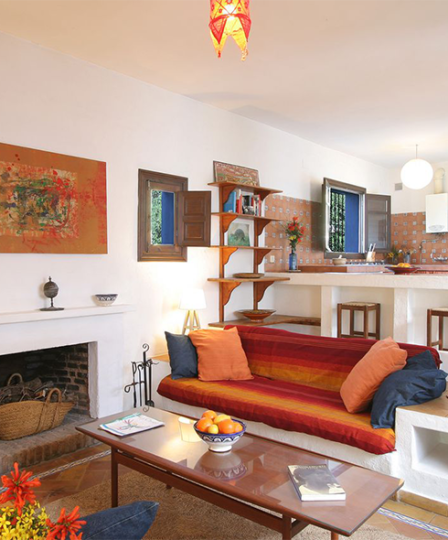 Recline in your hammock and settle into a gentler pace of life on one of the wilder stretches of the Spanish coast. Casas Karen feels like its own village, with an unhurried feel in an eco-friendly setting of garden, pinewoods, sand dunes and beach. The focus here is on the environment and outdoor activities; there's surfing, cycling, snorkelling and horse riding to enjoy. The natural gardens are also brilliant if you want to picnic or set off on scenic walks across unspoiled countryside. A short drive away are secret waterfalls and natural springs that little ones and adults will love discovering. On weekends, head to the farmers' market to collect vegetables, bread, cakes and eggs. You'll all leave feeling happy and rejuvenated.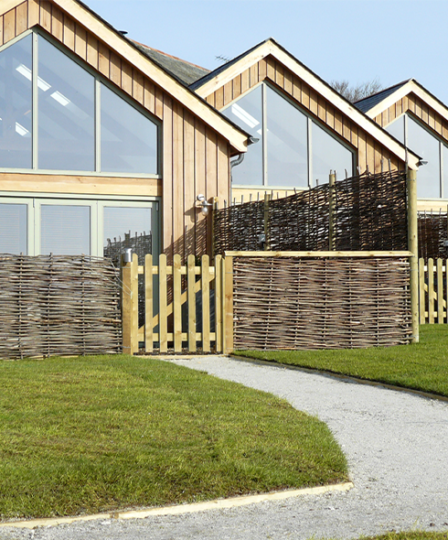 Merlin Farm is a real family affair and even the animals get stuck in making visitors feel as welcome as possible. Little ones will love grooming Horace the donkey and Holly the Horse, and there's a jar of poultry feed in the cottage for the chickens and ducks. Their eco-credentials are impeccable; energy is generated by the farm using solar panels, there's geothermal and underfloor heating and an area just for rinsing sandy wetsuits after a day on Mawgan Porth beach. As the sun comes down, enjoy a family barbecue out in your courtyard whilst the kids run around the lawns or clamber all over the play area.
More inspiration…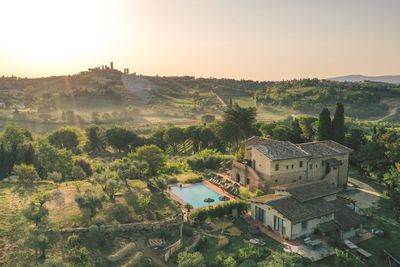 Eco Holidays
Discover our collection of self-catering places, hotels and B&Bs who take an ethical approach to what they do. Find rustic family-owned B&Bs, eco barns and farmhouse cottages where energy is powered by solar panels and geothermal underfloor heating.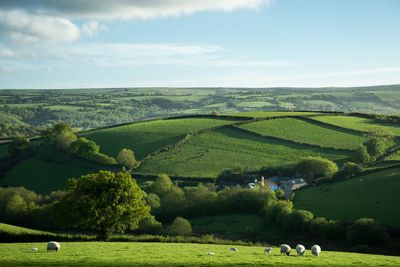 UK National Parks
Stay right in the heart of the UK's National Parks, with our collection of hotels, B&Bs and self-catering places. Get a real feel for the Cairngorms in remote bothies, explore the Pembrokeshire coast from cosy barns or roam the Lake District from grand old mansions.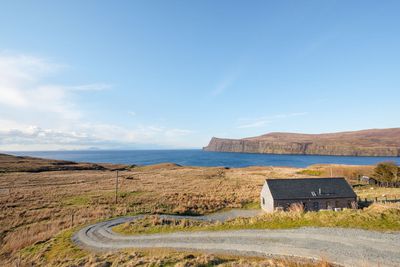 Digital Detox
Find the perfect place to get away from it all and take a break from technology. Take long walks in the countryside, re-discover your creative streak and spend quality time with loved ones without any distractions.