Five brilliant off-grid family getaways
Our off-grid places to stay harness a strong commitment to the environment, are in beautifully remote regions and encourage you to spend most of your day outdoors. From wild swimming in the lake to kayaking along the river, building dens in the trees or petting the donkeys and chickens – we've picked five of our favourite places for you and your kids to run free range. They are a blissful antidote to modern life.
This peaceful eco-cabin is tucked into a meadow with glorious views. There's a small pond (plus buckets and nets for dipping), and you can pick apples from the orchard and vegetables from the kitchen garden. Children can safely go free-range while you sit out on the terrace. Inside, the open-plan living space is bright and welcoming with a wood-burner for chilly evenings.
There's space to eat outdoors and watch the sunset fall across the surrounding wildflower fields and the stargazing is brilliant, if you can manage to stay up after all that fresh air.
Getting here is half the fun: along winding lanes and down a track to find a Victorian coach house surrounded by nature. The house is completely off-grid, which means you will have no mains electricity or gas but it's light, comfortable and warm when you have the wood-burners going well. Cooking is easy in the big, handmade kitchen with its large table for convivial meals. The sea views are restorative and the garden goes on and on. Roam 70 acres of private land, picnic in your own fields and clamber down to a beach below you for wild swimming.
Along winding lanes that graze the eastern edge of Dartmoor is Sam and Felicity's medieval farmstead. They're a modern breed of farmer – young, passionate about their four small children and tribe of livestock – who love to flex their creativity. Tucked between the chicks and farmhouse the former piggery is a private, open-plan living space, with white walls, exposed beams and polished concrete floors, made homely by fresh flowers, rustic furniture and art. Bathing is al fresco: backing onto the orchard is the deck, where centre-stage a pair of cast iron baths await, their pipes full of hot water. It's a seriously romantic setting for a soak, particularly under moonlight.
Terri and Matthew, who live on site, have renovated these four guest cottages themselves along the greenest lines with electricity provided by solar panels and wind turbines. Find a welcome hamper from Tully's of Rothbury and a bottle of champagne, an endless supply of logs for the wood-burner, books, DVDs and board games. In summer you can spill out into the enclosed garden and barbecue your supper as the sun sets. On clear nights you'll marvel at the stars – this is a Dark Sky area. Wonderful walks through the Coquet valley and up into the Coquetdale hills start from the door; bring binoculars if you like bird-watching, or bikes for challenging climbs.
Merlin Farm is a real family affair and even the animals get stuck in making visitors feel as welcome as possible. Little ones will love grooming Horace the donkey and Holly the Horse, and there's a jar of poultry feed in the cottage for the chickens and ducks. Their eco-credentials are impeccable; energy is generated by the farm using solar panels, there's geothermal and underfloor heating and an area just for rinsing sandy wetsuits after a day on Mawgan Porth beach. As the sun comes down, enjoy a family barbecue out in your courtyard whilst the kids run around the lawns or clamber all over the play area.
More inspiration…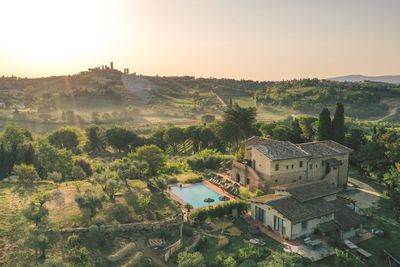 Eco Holidays
Discover our collection of self-catering places, hotels and B&Bs who take an ethical approach to what they do. Find rustic family-owned B&Bs, eco barns and farmhouse cottages where energy is powered by solar panels and geothermal underfloor heating.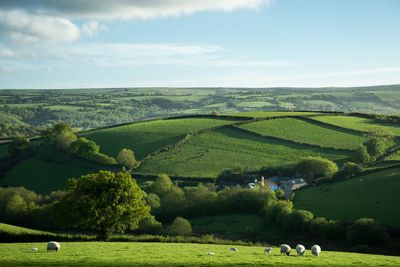 UK National Parks
Stay right in the heart of the UK's National Parks, with our collection of hotels, B&Bs and self-catering places. Get a real feel for the Cairngorms in remote bothies, explore the Pembrokeshire coast from cosy barns or roam the Lake District from grand old mansions.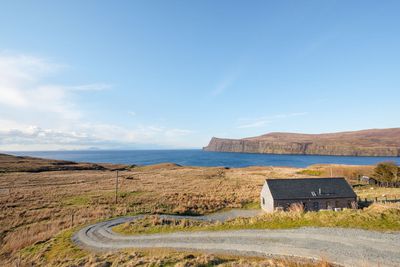 Digital Detox
Find the perfect place to get away from it all and take a break from technology. Take long walks in the countryside, re-discover your creative streak and spend quality time with loved ones without any distractions.