Beer-battered fish and chips recipe
Nothing says you're at the seaside like fresh fish and chips, whether it's from a chippy on the beach or in a local pub. This beer-battered fish and chips recipe will bring a bit of Cornwall into your kitchen and a big smile to your face.
Method
200g plain flour
2 tsp baking powder
1 tsp salt
350ml cold beer
2 pieces of fish, skin removed
Oil for frying
4 large potatoes
1. Heat the oil in a pan
2. Whisk the dry ingredients in a bowl
3. Add the beer – whisk until you make a smooth batter
4. Dip your fish in the batter and let any excess drip off.
5. Carefully add to the hot oil, frying one piece of fish at a time
6. Cook the fish for around six minutes, until golden brown and crisp
7. Remove from the pan and transfer to a plate with kitchen paper to catch any excess oil.
To make the chips, start by boiling the potatoes for around five minutes to soften up. After, cut into long, rectangular shapes reminiscent of chips. Deep fry in the leftover oil for about 8 minutes until golden. Blot with kitchen paper to remove excess oil and toss with salt.
More inspiration…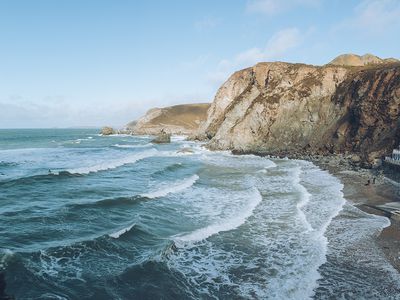 Sawday's at home: in Cornwall
Our new mini-series contains everything you need to enjoy a holiday at home. Find more delicious, Cornish-inspired recipes as well as tips on how to forage and podcasts to have you daydreaming of the sea.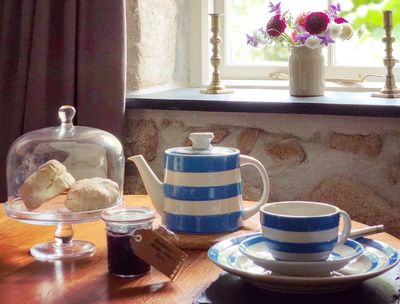 Recipes for a homemade Cornish cream tea
Christen from Middle Colenso Farm shares her homemade recipes for scones and jam so you can enjoy a cream tea in your garden. Now all you'll have to do is decide whether it's the cream or the jam that comes first…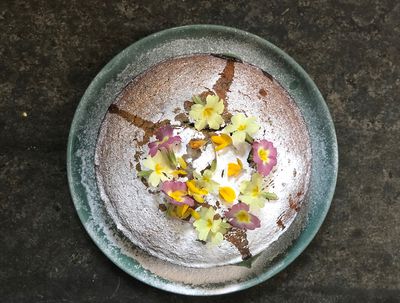 Nettle and gorse cake recipe
A delicious homemade cake recipe from our owner Tia at Botelet. She uses nettle leaves and gorse syrup foraged from the local Cornish countryside.