Five places where you can ditch the wheels
It can be all too tempting to hop in the car every time you set off on holiday. The benefits of ditching four wheels, however, are endless – not only will you reduce your carbon footprint and stress levels, but embracing slow travel often makes for a more scenic route. You might be surprised how many of your favourite places can be reached via public transport, so we've rounded up a few of our top picks to get you started.

Jurassic Coast
With 96 miles of dramatic coastline to explore, it's no surprise that the Jurassic Coast has earned a place on most people's wishlists. First Bus run a range of 'Jurassic Coaster' services throughout coastal Dorset, and AVMT have you covered for Devon–Dorset routes. Pick a starting point and walk a section of the South West Coast Path, visit the iconic Durdle Door and Lulworth Cove or head to quaint seaside towns and villages knowing you can hop on a bus when your feet get tired.
We recommend the Seaton to Sidmouth route, stopping in the picturesque villages of Beer and Branscombe for charming cottages and spectacular sea views. If fossil-hunting is what you're after, catch the Jurassic Coaster to historic Lyme Regis. Wherever you choose to go, you can travel knowing that the route will be beautifully scenic with plenty of countryside views to keep you occupied before you reach your destination. Head to the Jurassic Coaster or AVMT websites for more information.
Stay at: Rosie's Cottage, a ferryman's cottage in Devon or Dorset House, a friendly B&B in Lyme Regis. 
Peak District
Being positioned in between Manchester and Sheffield means the Peak District can be easily reached by train from either city, as well as from Derby and Stoke-on-Trent. There's also a National Express bus service from London to Derby, and from here you can hop on a TransPeak bus to Matlock, Bakewell and Buxton. Getting around once you're there is just as easy – hop on one of Peak Rail's authentic steam trains from Matlock to Rowsley or use the local bus service that covers a large part of the national park.
Adventure awaits via the Peak District's countless rural walks, tranquil lakes, pretty cycling trails and quaint country villages. Head to Tittesworth Reservoir for a day of kayaking, Chatsworth for beautiful gardens and a dose of history, explore the fascinating caves at the Creswell Crags or wander Bakewell's picturesque streets and seek out classic old pubs. 
Stay at: Lockerbrook Farm, a self-catering cottage high in the Peak District or Underleigh House, a charming B&B in the Hope Valley.
Mallaig, Scotland
Often considered to be the most scenic rail journey in the world, the West Highland line departs Glasgow and ventures deep into the wilds of west coast Scotland. This route will have you glued to the window as you pass dramatic mountains, glistening lochs and landscapes where no roads have ever been built. You'll pass the Glenfinnan Viaduct, which you might recognise from a certain fantasy series, as well as the spectacular peaks of Ben Lui and Ben Nevis.
Your final destination of Mallaig has a lot to offer – a delightful fishing town perfect for relaxing and taking in the remote location and harbour views. If you fancy extending your journey, Mallaig is also an excellent gateway to the Isle of Skye and there are several ferry services that run between the port and the island. More information about the train line can be found here.
Stay at: Doune Knoydart, a lovely hotel surrounded by breathtaking scenery. 
Pembrokeshire, Wales
This beautiful part of South Wales is loved for its wild landscapes, striking coastline and brilliant foodie ties. Thanks to a variety of bus services that usually operate six days a week, travelling car-free around Pembrokeshire is also now easier than ever. There are coastal buses providing access to the region's iconic beaches and the Pembrokeshire Coast Path, and you can even visit more remote areas such as Ramsey Island by taking the Celtic Coaster to St Justinian and boarding a boat from there.
Abereiddy Blue Lagoon is easily reached too, if you fancy a dip in cobalt blue waters. If you'd rather head inland, catch the Coastal Cruiser to Pembroke Castle to learn about its interesting history and stroll the magnificent grounds. More information about the bus services can be found here.
Stay at: Crug Glas, a country hotel in Haverfordwest or Glyn Garth, a rustic self-catering cottage in Fishguard. 
Norfolk broads
When you're planning a car-free trip, somewhere as rural as the Norfolk Broads might not spring to mind as an easy option. However, several train and bus services running to Norwich from many major cities mean the area is actually very accessible. Once you arrive, you can get around by using the local services around the Broads. If you want to get the most out of your trip, we recommend hiring a bike and making the most of the region's miles of gentle, flat country lanes that take in gorgeous waterside scenery.
Arguably the best way to see the Broads, though, is to travel on them. Boats can be hired from most towns and villages in the area, and travelling on the water will give you a unique perspective of this stunning region, allowing you to visit areas only accessible by boat and perhaps spot some interesting wildlife in its quieter corners. Information on local services can be found here.
Stay at: Willow Barn, a contemporary barn in Great Yarmouth or Gothic House, a welcoming B&B in Norwich.
More inspiration…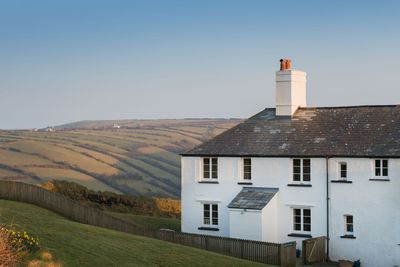 Places to stay in the UK
Discover our special places to stay in the UK: from stylish country cottages to boutique hotels, homely B&Bs and chic city apartments.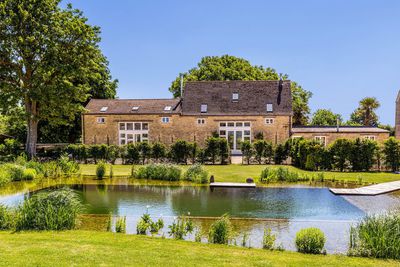 Accessible via public transport
View all our places to stay in the UK that are easily accessible via public transport.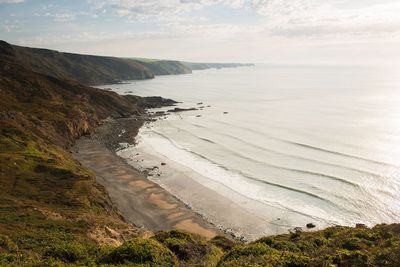 Five of the best UK coastal destinations
We choose five of our favourite coastal destinations in the UK, and where to stay and enjoy them!