Agnès' recommendation for an intergenerational celebration holiday
'It's my in-laws 50th wedding anniversary at the end of the summer and we'd like to take them abroad for a week to celebrate. We'd like some sunshine, but not too hot as they're not great in the heat. There will be 12 of us in total with ages 8 to 80 so we need something to keep everyone happy please?'
Agnès, Sawday's France travel expert says; 'For some French sunshine, but not too hot, I would recommend heading to the Pays de la Loire, the Poitou-Charentes or the Aquitaine regions, as you get a little bit of a breeze from the ocean. A pool and lots of places to sit and relax in the shade, like at Château de Carsac for example, would keep everyone happy!'
Gwen's recommendation for the best value family holiday in the UK
'Is there an optimal time to book to get the best value for money? I'm looking for a lovely hotel in the UK for a family getaway (including hard to please teens) but they all seem to cost an arm and a leg. I'm sure the UK costs more than going abroad?'
Gwen, UK travel expert (and father of two teenage girls) says: "It's true that the UK can be an expensive option, especially when travelling with teenagers, but there are still ways to get the best value. Look outside of the traditional hotspots, like Cornwall or the Lake District, to less-explored destinations and you'll find more flexibility and reasonable prices. The Northumberland coast, for example, has some of the UK's most beautiful beaches and usually much less crowded.
Hotels are lovely but it's also worth considering other accommodation option – if you're planning a week's trip then a self-catering place will probably work out much more cost effective and teens love the freedom of coming and going as they please. Don't rule out B&Bs either – they've come a long way and can be a good way to get the personal service of a boutique hotel at a fraction of the price. For example Mount Pleasant Farm in Somerset is run by fashionable Daisy, and even has its own pool, with rooms from £105 per night.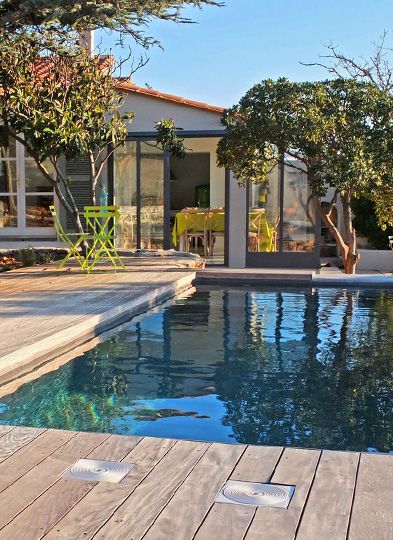 Nicole and Diana's recommendations for a solo seaside break
'I'm a happily single midlife woman and am fine in my own company in bars and restaurants. I'd love to go somewhere like Olivia Coleman's character in the film The Lost Daughter (but without all the drama!). So a small town or village, near a lovely beach with some friendly bars and restaurants.
As another single midlife woman, Diana, a Sawday's expert who now lives in France says; 'Sète! I went there once not long ago and fell for it – low key, so pretty, lots of friendly bars and seafood, beaches right there. Spoil yourself and take this place for 4 all to yourself – I would (if I could).'
Nicole, Sawday's Italy expert, suggests Setri Levante; 'A delightful seaside town in Liguria just north of the Cinque Terre, it is just the right size, not too big or too small and a great base, stroll around the pedestrian-only cobbled streets lined with shops, cafes and trattoria and colourful pastel houses decorated with trompe d'oeil paintings and patterns, typical of Liguria.
You have a marvellous seaside position as the town is built on an isthmus between two bays – the more protected Bay of Silence to one side and the sandy beaches facing the open sea to the other. Choose either for your morning cappuccino at one of the cafes before taking a walk on the coastal path towards Punta Manara, surrounded by aromatic Mediterranean vegetation and calming sea views. The neighbouring Cinque Terre is best seen by sea and many boat tours travel down the coast on day trips.'
Nicole's recommendation for a romantic European city break
'I want to book a European city break as a birthday present for my husband but being in midlife we've ticked off so many already (!) where can I take him that will surprise him?'
Nicole, Sawday's Italy expert, says; 'Palermo! This is an excellent choice for an exciting long weekend away as you are in glorious Italy yet with the multi-cultural influences from the ancient Greeks, Romans, Arabs, Normans, the Swabians, the French, the Aragonese and the Bourbons who have invaded Sicily over centuries.
The best way to explore is by foot, as the neighbourhoods change dramatically both in scenery and architecture from faded grandeur of the aristocratic palazzi to gritty quarters with street food stands – try the Arancini rice balls or fritto misto fried calamari to go!
Start off in the morning at the lively Ballaro' Marketplace. Great for people watching – a photographic safari and a feast for the senses!
You cannot miss the classic sites including a choice of nine Unesco Heritage sites such as the stunning Royal Palace with its glittering Byzantine mosaics or the Palatine Chapel.'
Listen to the the travel special Postcards From Midlife podcast episode here >
More inspiration…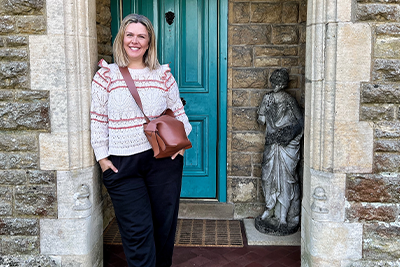 Grazing and lazing in Cambridgeshire
We sent Erica Davies to the Rothschild Estate to explore the grounds and seek out the local markets and pubs.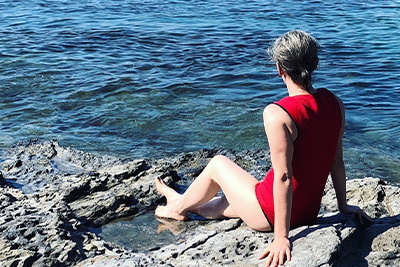 Our favourite wild swimming spots in Cornwall
Our community of local inspectors, owners and experts have shortlisted five of the best hidden coves and tranquil rivers for wild swimming in Cornwall.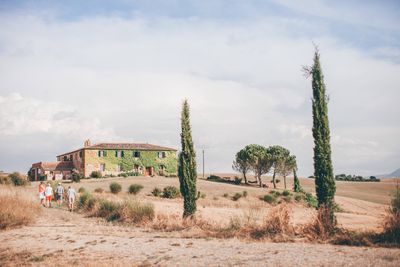 Beyond handpicked – how and why we inspect
What we look for, why we do it and how we're not sure whether or not inspection is even the right word!