Overtourism first made the headlines in 2018 when residents in cities like Venice and Barcelona took to the streets to protest rising tourist numbers, reaching 24 million a year in Venice's case. The problem was clear: an influx of visitors strains local infrastructure and environment, pushes up property prices and rent, and can make places unliveable for locals. Before the pandemic, nowhere seemed safe from rising visitor numbers, from hotel sewage flooding beaches in the Philippines to queues of climbers on Everest's Hilary Step. 
During the pandemic, destinations the world over experienced life without visitors. Economic dependence on tourism crippled many places. Others were enlightened, appreciating tourism's burden for the first time. Given the chance to step back and reflect, many destinations decided that sustainable tourism means quality over quantity. Travel businesses vowed to build back better, acknowledging that locals must come first, by limiting visitor numbers and attracting responsibly-minded tourists. Everyone talked about travelling less, but better. 
The Overtourism Policy from the Sawday's family of companies has transformed this sentiment into practical action. Sawday's has capped its property numbers in places suffering from overtourism, including the Isle of Skye, the Lake District National Park, and Southwold in Suffolk, as well as Venice, Palma de Mallorca, and Florence; making it the first travel business to acknowledge the problem and act. Managing Director Mike Bevens comments, "Although alone we cannot solve overtourism, doing nothing is no longer an option. By capping numbers of properties, we are putting communities before profit."   
As travellers, we can be part of the solution by being mindful of where, when, and how we travel. Here are a few tips to avoid contributing to overtourism: 
1. Go your own way

 
Think outside the box when researching a trip, look beyond Instagram and bucket lists to seek lesser-known destinations. The reward will be fewer crowds, more authentic experiences, and more rewarding interactions. Consider second cities rather than capitals and explore accommodation options outside national parks, or venture a little inland rather than staying in the thick of a beauty spot.       
2. Explore off-season

 
Travel off-season or in the shoulder season (just before or after peak) to support local economies and avoid contributing to overcrowding while on holiday. For tourism to be truly sustainable, local people need year-round income rather than seasonal work. While you may sacrifice predictable weather, you'll find more welcoming hosts with more time on their hands to help.  
3. Pick responsible destinations
The most forward-thinking destinations tackle overtourism by offering innovative off-season experiences and luring visitors off the beaten track, through culinary tours, slow travel adventures or creative retreats. Look out for tourist board campaigns explicitly calling out overtourism and providing solutions. 
4. Think local
Local people know what's best for their community and destination, whereas a large corporation is often more interested in profit margins. By supporting locally owned and led experiences, accommodation, as well as food and drink, visitors are more likely to avoid overtourism and positively contribute to a place. 
5.

Research travel businesses
Spend a little time researching where to spend your money. As a B Corporation, Sawday's has gone through a B Impact Assessment that measures the company's positive impact performance on workers, communities, customers, suppliers, and the environment. This holistic approach will ensure we all play a part in tackling overtourism and amplifying the good in hospitality.    
Holly is a sustainable travel expert and writer who since circumnavigating the world without flying, has written on the topic for The Guardian, The Times, Wanderlust and Conde Nast Traveller. Her debut book, Sustainable Travel: The Essential Guide to Positive Impact Adventures, is available on bookshop.org
More inspiration…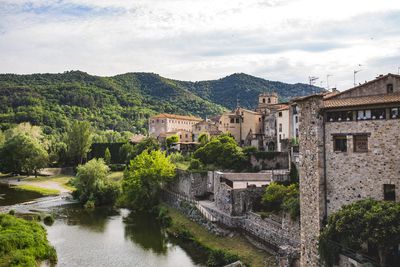 About Sawday's
Life's too short for ordinary. That's why we've spent over 25 years finding, visiting and choosing brilliant places to stay. For people who love special.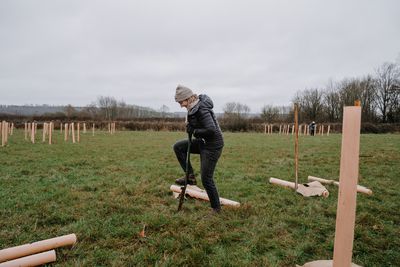 What is sustainable tourism?
Our Sustainability & Impact Manager on what sustainable tourism means to us.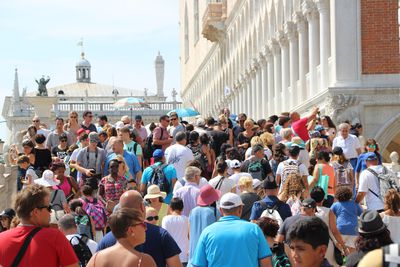 Enough is enough
We're capping the number of places we represent in locations suffering from overtourism.