What could be better than finding your own bolthole with an inspiring seascape? Curl up and watch the weather roll in, stroll straight down onto the beach after lunch and fall asleep with the surf echoing round your room. We choose six of our favourite places to stay from our Beach Retreats Collection.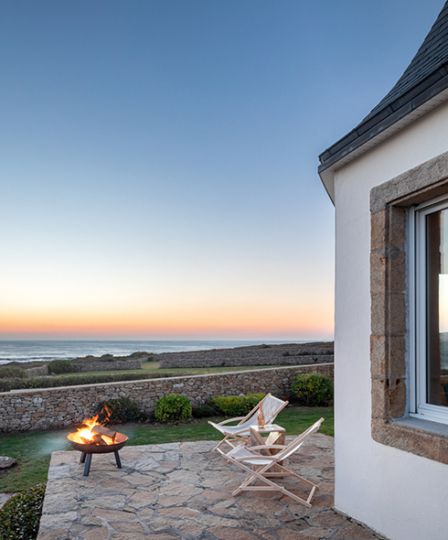 A spacious and luxurious self-catering house for eight with incredible sea views from almost every room. This former light-keeper's cottage is a lovely retreat, with a kitchen fit for chefs, gorgeous roll top baths and bedrooms that'll be hard to leave.
The Plage de Trescadec is just a five-minute walk down the coastal path and perfect for cooling down on hot summer days. St Tugen beach, set amongst wild protected sand dunes, is an hour's walk but worth every step. After busy days on the beach, relax around the fire pit at sunset or snuggle up on the sofa beneath the glass roof on the landing and raise a toast to the stars.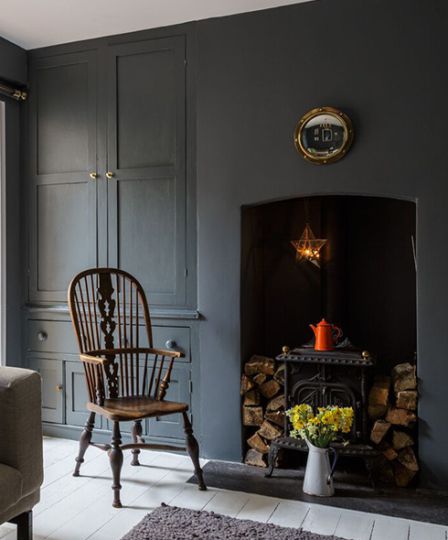 Beautiful, seaside cottages at the most southerly point of Devon. Sleeping five, it is the perfect retreat for the whole family to enjoy. A delightful garden tumbles down to the coast path – in summer a mass of seaside-loving flowers. You could easily stay put but venture along the coast you must – either direction will lead to some of the loveliest beaches in Devon.
Inside, the owners have decorated with love and care. A dramatically decorated snug with deep dark walls and white painted floorboards is the place to curl up in the evening while someone else gets on with the cooking, but it's the seaside rooms that will particularly delight with their thrilling views and sounds.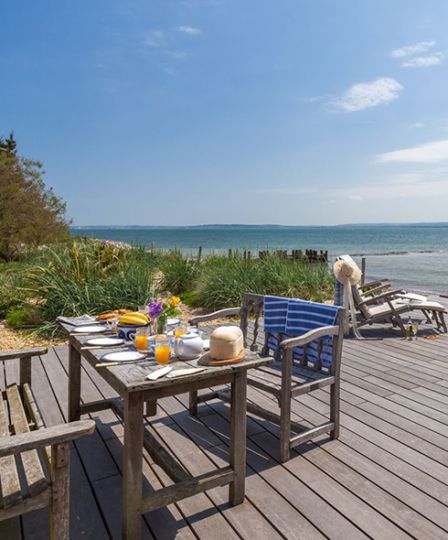 At the end of an isolated track, with Lymington three miles behind, you emerge to find a magical shoreline, and a cottage spacious and bright that's fit for nine. It has its own mooring and was once a smugglers' inn. Now dunes and garden (with barbecue) blend into one, waves lap, gulls cry, and shingle paths weave through thrift and sea lavender to the beach. 
Inside, all is airy and calm with a coastal feel. There's vibrant pottery, textiles and art that add a zing and vintage old mixes with clean-cut modern. In winter, head back to the wood-burner after a blustery walk. In summer, spend all your time outside and only come in to chill your drinks.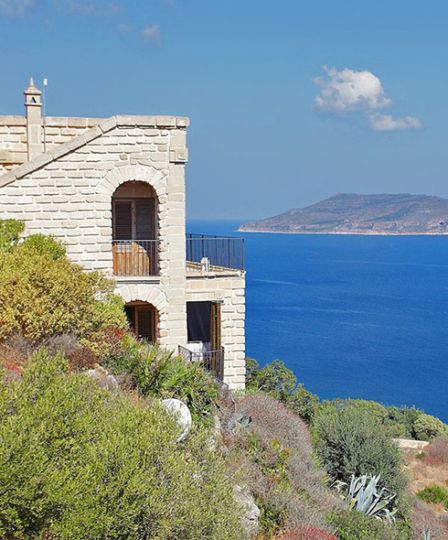 Perched on a hillside in remote Favignana, this is a simple self-catering retreat for four with sensational sea views and a lovely Mediterranean garden. The azure Tyrrhenian Sea sparkles below this rustic retreat for four, while a mountain topped with an ancient castle looms behind. All you need for La Dolce Vita is here: fabulous views, a little pool in the sunshine, local wine to sip on the rooftop terrace.
The charming owner Davide is on-hand to offer you brilliant suggestions for your holiday, whether you want to surf, dive, swim or sail. There's also island hopping nearby and you can even try a cookery class at home.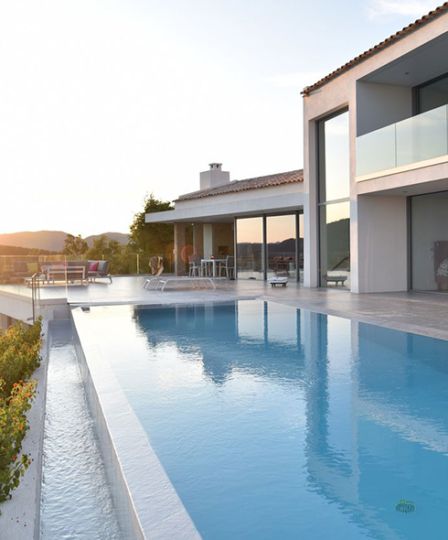 This Côte d'Azur property lives up to its name. The views take your breath away, and the serene interiors flow beautifully outdoors. Gaze from your bath on the view; the Gulf of St Tropez, the limitless sky, and the blue contours of the Maures mountains in the distance.
The floor-to-ceiling windows open to a terrace on each level, and the master bedroom awaits at the top, with its own meditation gazebo. On a ridge high above the small resort of Les Issambres, your villa is vast and south-facing. Passing the woods below, it's just a 10-minute drive to coves and sandy beaches, food and brocante markets and summer ferries. From June to September, you can be on St Tropez's quay in just 25 minutes.
A cosy Cornish cottage perched on top of a hill only yards from the coast, with sea views from almost every room. Laze away rainy days on the comfy couches next to the wood-burner. On sunnier days, enjoy breakfast and dinners out in your little garden overlooking the view. Ask your hosts about the secret garden by the sea – and the amphitheatre, which is perfect for yoga with the ocean as your backdrop.
You can head straight out of the door and onto the coastal path; there are three stunning beaches within a 10-minute walk. The closest, Fishing Cove, is just five minutes and perfect should you have your four-legged-friend with you. A real highlight of your stay here are the sunsets – crack open a bottle and head to the shore.
More inspiration…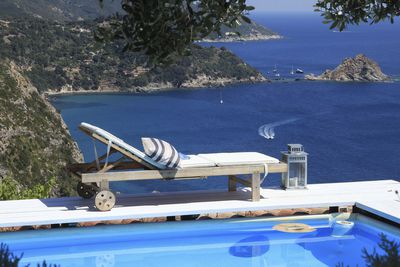 Coastal Retreats
Discover our collection of self-catering homes, hotels and B&Bs across the UK and Europe, all within three miles of the coast. Explore the rugged coastline of Cornwall, the peaceful beaches in Scotland and soak up the sea air and glitz in the Cote d'Azur.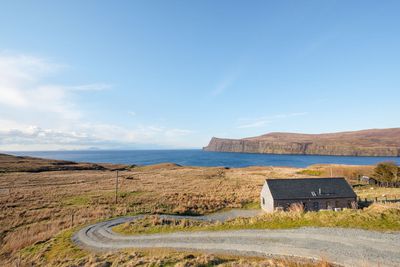 Winter Blues Wanderlist
We think winter gives the blues a bad name. View our Wanderlist of 30 places that will lull you into serenity with their ever-changing views.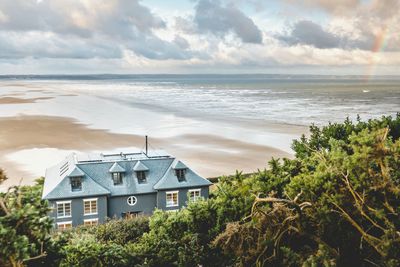 Europe's best secret beaches
Our blog article features five of our favourite secret beaches across Europe. They might take some getting to, but they are definitely worth it.