Our favourite UK gardens to visit
Here in the UK, we are spoilt for choice when it comes to gardens, and visiting them can be both an idyllic day out and a great way to get inspiration for your own. We have chosen five of our favourite UK gardens to visit in the warm spring sunshine, where we'll be heading in the coming weeks.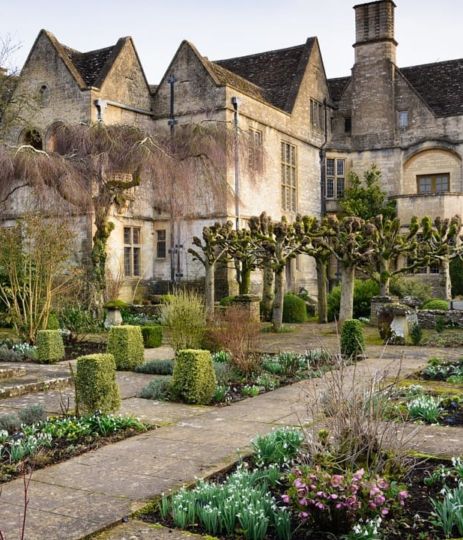 This eight-acre Cotswold garden wraps around a beautiful historic manor in Gloucestershire. It is delightful to visit at any time of the year, but particularly during the spring and summer months when the majority of flowers have bloomed. There is a wide selection of planting, with gorgeous vistas and places to sit throughout and take in the views. Each part of the garden has a different character ranging from alpines to lawns, including a large kitchen garden and a snowdrop meadow.
The house and garden are normally open to visit on Wednesdays, Saturdays and Bank Holiday Mondays from May to the end of September.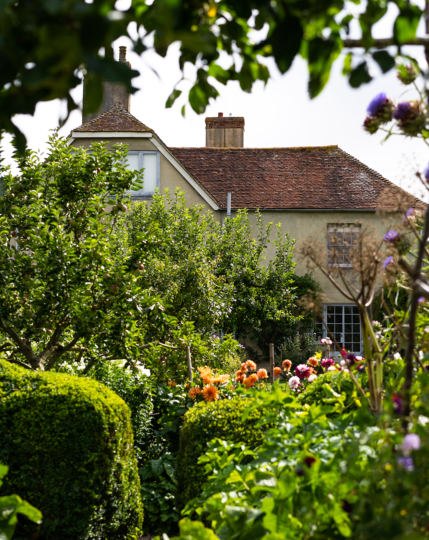 Charleston in Sussex feels alive with creativity. It was the home and studio of modernist painters Vanessa Bell and Duncan Grant. In the early twentieth century it was a gathering point for some of the most radical artists and writers of the time, the Bloomsbury Group, which included Vanessa's sister, Virginia Woolf.
In the garden the Bells and their friends improvised plays, held outdoor exhibitions, and enjoyed much conviviality. Exploring the garden today there are many signs of Charleston's past in the sculptures, mosaics, and artworks that you may discover within the grounds. Combining cottage garden planting with Mediterranean influences Charleston is very much a painter's garden with shapes, colours and textures to delight the senses.
The house and garden are normally open to visit on Wednesdays, Saturdays and Bank Holiday Mondays.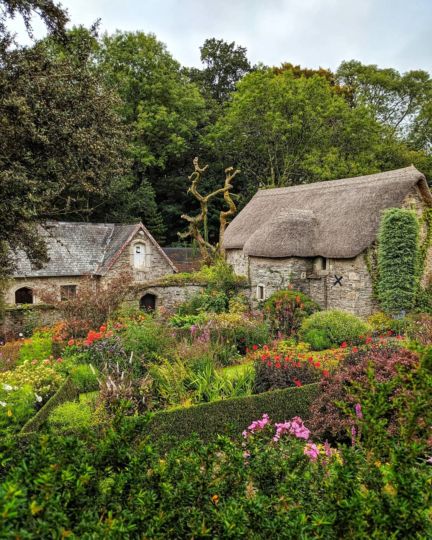 The Garden House is a wonderful garden on the edge of Dartmoor in Devon, and is funded entirely by the work of a small charity, The Fortescue Garden Trust. It has been described as a "plantsman's paradise", with ten acres of various planting styles and seasonal interest.
The summer and cottage gardens have been planted in a new naturalistic style, while the acer glade produces a spectacular blanket of bluebells and ferns. The centuries-old walled garden takes you through the winding paths, previously walked by monks, of long borders and stunning views, and the arboretum and lake offer serene seating spots.
The Garden House is currently open for its members to visit.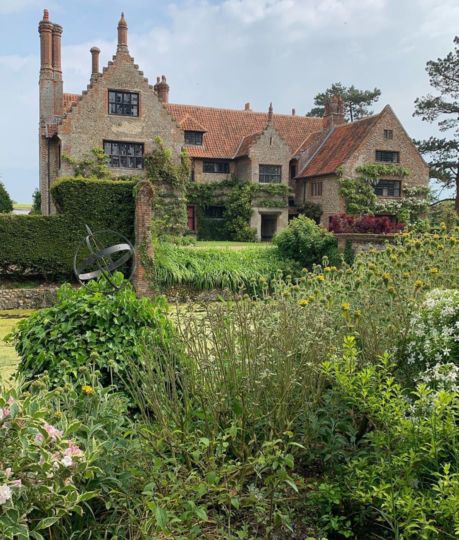 This moated manor house looks like it has materialised straight out of a story book with its medieval moat and fishponds. The owners have developed the gardens over the past 25 years, working on their walled vegetable garden, formal and informal borders, daffodil garden, lawns and medieval fishponds. You could easily spend a whole day here, whiling away the afternoon with gentle strolling, taking tea beside the moat, smelling roses and watching the black swans.
The gardens have re-opened to the public for visits on Wednesdays and Sundays.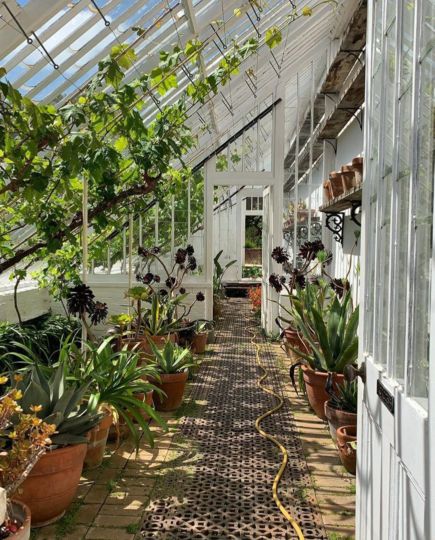 The Lost Gardens has a wonderful story: abandoned between the years 1914 and 1990, it has been rediscovered and restored into one of the UK's most-loved gardens. In over 200 acres, you can discover the National Collection of Camellias and Rhododendrons, a large jungle of New Zealand Yew and Wollemi Pines, as well as kitchen gardens and more. There is a lovely selection of farm animals to see on your visit plus stone sculptures, and plenty of places to sit and enjoy far-flung views of the Cornish coast.
The gardens are usually open year-round except Christmas Day.
More inspiration…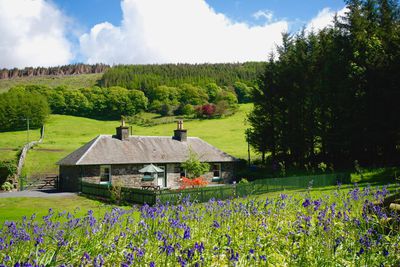 Garden Lovers collection
Discover over 30 special places to stay where our owners have put a huge amount of effort into creating their wonderful gardens.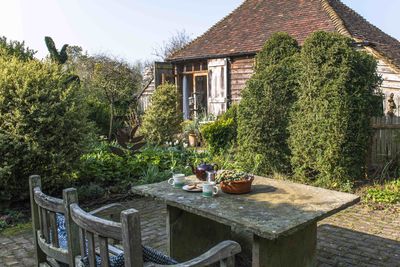 Six of the best places to stay for garden lovers
We round up six of the best places to stay for garden lovers; they range from a barn conversion with a natural pool to an enchanting garden cabin in the countryside.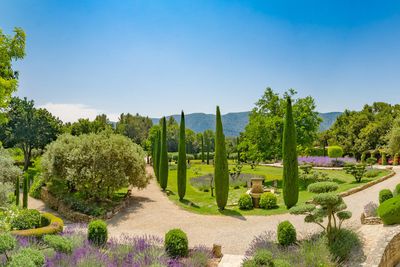 Get inspired by these beautiful French gardens
France has one of Europe's most impressive garden collections. We round up some of our owners' top tips for recreating a French garden at home.