Dog friendly holidays by Sawday's
Dogs love exploring (and treats) as much as we do. When we choose somewhere to join our dog-friendly collection it's because they welcome and spoil your pet as much as you.
Sawday's inspect all our places and include exactly what added extras your pooch will get, such as treats on the bar, dedicated washing stations or cosy beds made up by the fire.
"I'm sure I'm not the only one who has ended up in a gloomy, pokey, lino-clad room in a place that describes itself as "dog-friendly" but forgets that there are going to be humans staying there too. Thank goodness for the team at Sawday's and this enticing collection of places to stay that all have something special that makes them stand out. If, like me, you want to bring your dogs along too, you can." ~ Kate Humble
Places to stay with your dog
Your dog is invited to stay in many of our special places across the UK and Europe. Browse our collections below and choose from private self-catering cottages, boutique hotels, friendly B&Bs and cosy pubs with rooms, where your dog can sleep over too.
Our favourite dog-friendly collections
For many people, dogs really are part of the family. If being able to take your dog on holiday with you is top of your checklist, then browse our collection of dog friendly cottages, hotels and pubs below and find the perfect place for you.
Things we love about our dog-friendly collection
We look for places that are special first, dog-friendly as a close second – and we've visited every single one. They are full of character and warmth, and your dog will be lovingly welcomed

All places love having dogs to stay, with many offering more than just a treat on arrival. You'll find these details in the Booking Information section of each place

Many of our Owners have dogs themselves, so you can chat to them about the best local walking routes while your best friend makes new pals.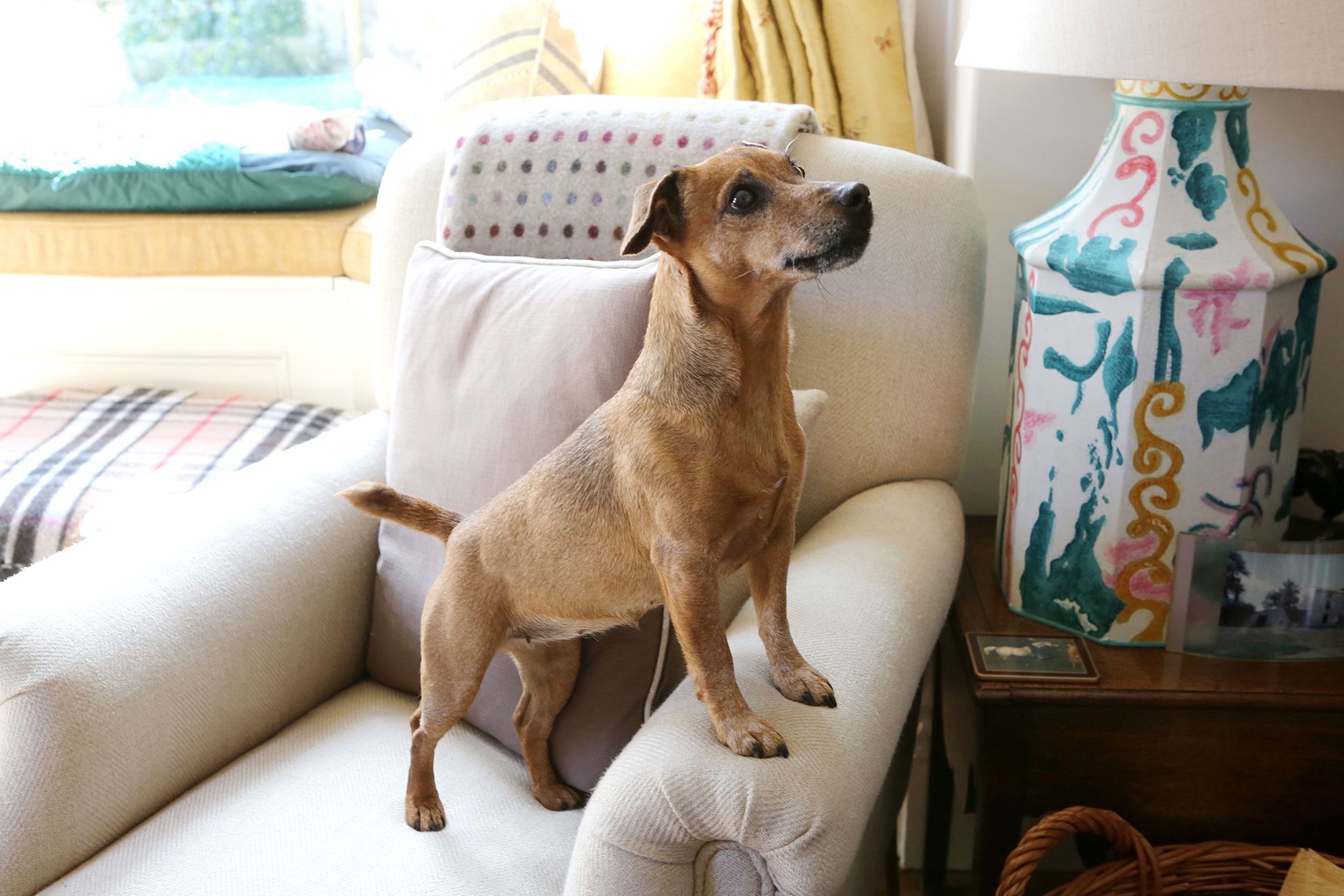 Things to check when you travel with your dog
Do check with the Owner if you're bringing more than one or two dogs, especially big ones!

Many of our places have dedicated rooms for those bringing dogs, but some will only allow your dog to sleep downstairs

All our inns have bar areas that welcome dogs (although some might draw the line at dogs in the dining room)

In some places owners may have dogs of their own or livestock that they are worried about pets interacting with. It's always worth a call and a chat if you feel there might be an issue.
Popular dog-friendly destinations
These are the places that our guests love to visit most for dog friendly holidays. Discover the beaches and coastal walks of Cornwall, the mountainous scenery and pretty villages of Wales, and the extensive walking network of the Yorkshire Dales and Moors national parks.
Taking the biscuit
We've picked out a few places here that really take the biscuit when it comes to dog friendly holidays. The Booking Information section will tell you exactly what each place in our collection does to make your pet feel welcome – anything from an arrival treat to a selection of chew toys.
Dog-friendly holiday FAQs
Can you take dogs on holiday?
Yes, of course. If travelling abroad, you'll need to look at travel arrangements; the best dog-friendly way to travel is by car, but there will be some stipulations if you need to take a ferry. You'll also need to make sure that any accommodation you book is dog-friendly, such as one of our dog-friendly places to stay.
Should I take my dog on holiday?
It's lovely to take your dog on holiday with you, but it will require extra preparation such as making sure your pet is micro-microchipped and that you pack all their essentials (food, lead etc). If you're travelling abroad, you may also need to visit your local vet for a certificate that proves your dog is fit to travel.
Where can I go on holiday with my dog?
You can go almost anywhere, but locations with lots of space and great nearby walks will make the best dog-friendly holidays. These are our top 8 holiday destinations for you and your dog in the UK:
Cornwall / Devon / Dorset / Yorkshire / Lake District / Scottish Highland / Pembrokeshire / Northumberland / Cotswolds / Norfolk