A fresh look at a French classic
Second only to Paris as the most visited region in the country, Provence is hardly a hidden gem, but on our recent visit we were determined to find new aspects of an old favourite.
We spoke to our five Provence inspectors, who sent us to obscure hilltop villages in the Vaucluse, on hikes into lesser-known areas of the Calanques National Park and to secret beaches just outside of Nice. We lost ourselves in mazes of cobbled streets, cooled off in crowd-free waterfalls and sat in hilltop vineyards surrounded by nothing but the sleepy sounds of birds and cicadas. This guide will lead you to the most magical, beautiful and lesser-known features of Provence, whether you've been a dozen times or are planning your first discovery.
Everything you need to know
Provence, a region in southeastern France bordering Italy and the Mediterranean Sea, is known for its diverse landscapes, from the Southern Alps and Camargue plains to rolling vineyards, olive groves, pine forests and lavender fields. To the south is the Côte d'Azur (or French Riviera), where the elegant city of Nice and glamorous resort towns such as Saint-Tropez and Cannes line the coast. We'd recommend catching the Eurostar from London St Pancras to Avignon or Marseille and you'll be in Provence by lunch. You can also fly to Nice or Marseille from most UK airports and drive along the coast or up into the Verdon Natural Regional Park.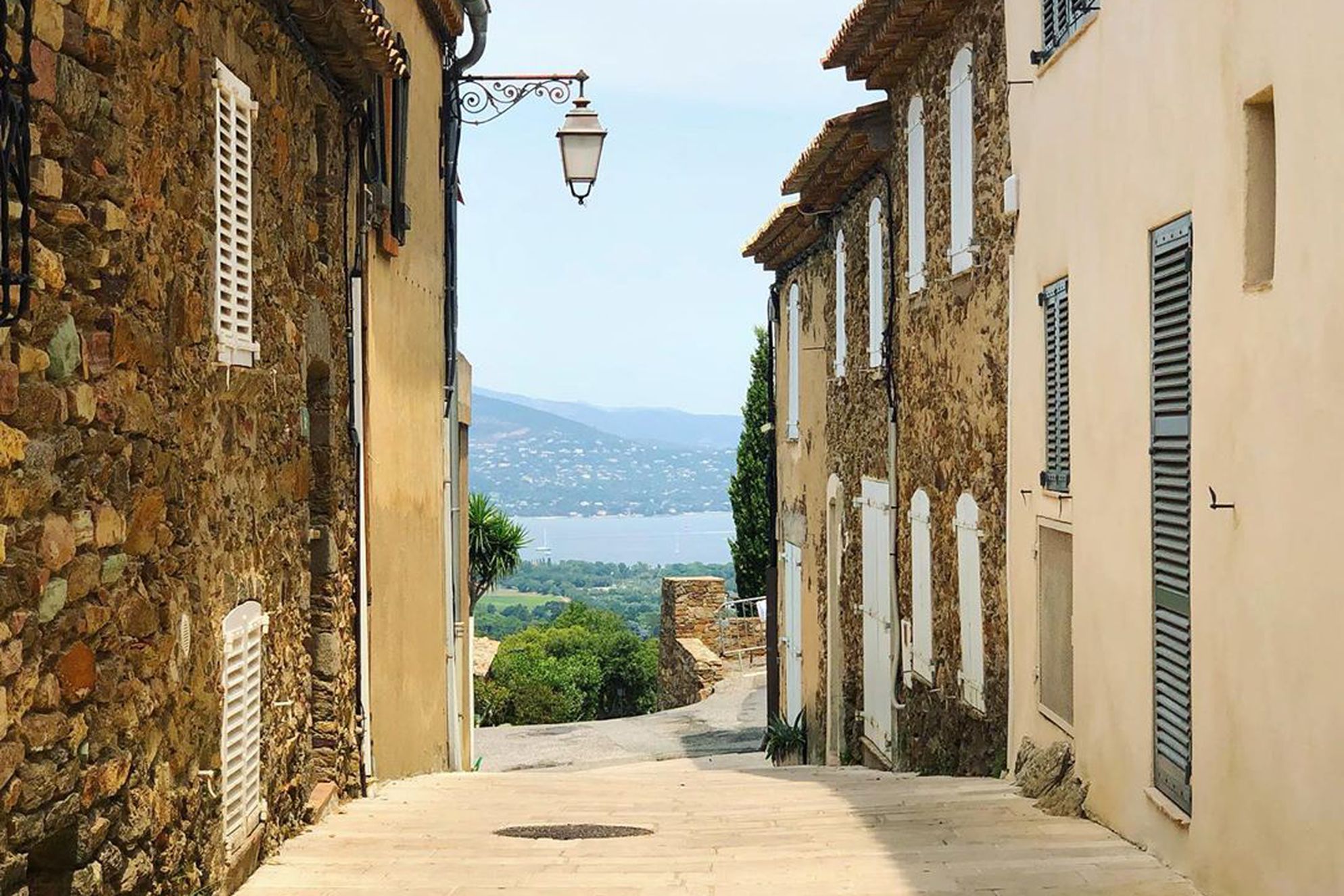 Watching the world go by over the rim of a glass of rosé in Cassis Harbour. It can get crowded, but for a buzzy atmosphere and proper holiday feel it's hard to match

Discovering secret beaches, like Mala Beach in Nice. There's no carpark, so park up at Gare de Cap d'Ail train station, go under the tracks, follow the coastal path and clamber down to the beach

Stumbling across gorgeous hilltop villages like Lourmarin, Ménerbes, Vaison la Romaine and Gassin, with tiny cobbled streets and old stone houses with pretty blue shutters

Driving along the coastal roads or through the national parks makes just getting around part of the holiday – the Route des Cretes (on the way to Cassis) is a must for wonderful views of the coast

The fruit and veg markets are second to none – whether it's in the famous old towns or on the side of the road in villages, you won't struggle to find fresh, juicy peaches and tomatoes, in season.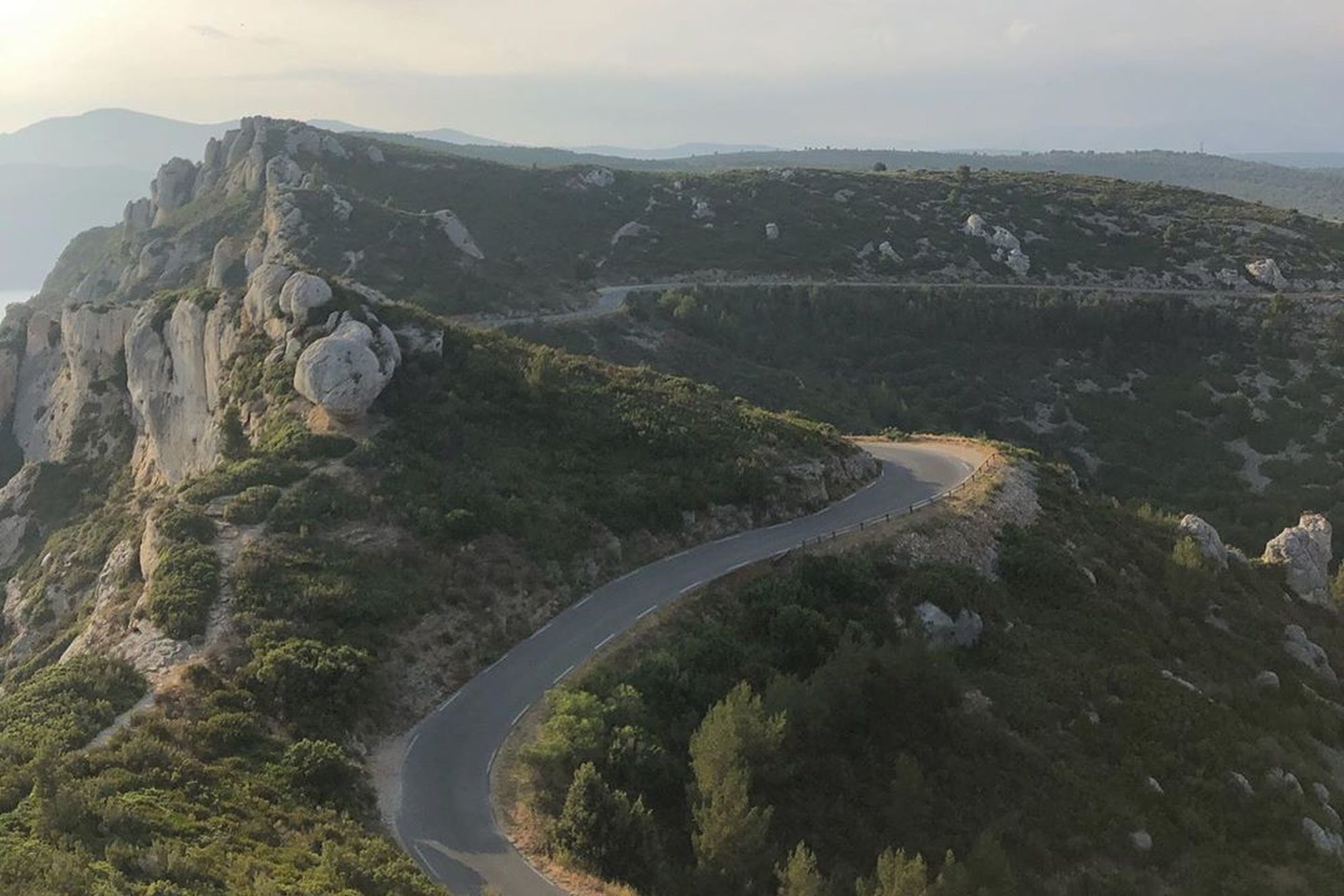 If you are heading North, it's good to know that the mountain roads are not for the faint hearted and can make you feel ill if you get car sick

Most owners will speak English but an attempt at French in the towns and villages is very much appreciated

It is common across France that shops, cafes and restaurants are closed for periods during the day. Make sure you check the opening times before you plan a visit somewhere

It can get extremely hot in France during summer, this year saw heights of 40 degrees and upwards. This can impact your holiday so we'd advise visiting in spring and autumn when it is a little cooler

Some of the coastal hikes down to the coves are extremely rocky and some people choose to sail to them. If you take on the hikes, make sure you wear supportive shoes.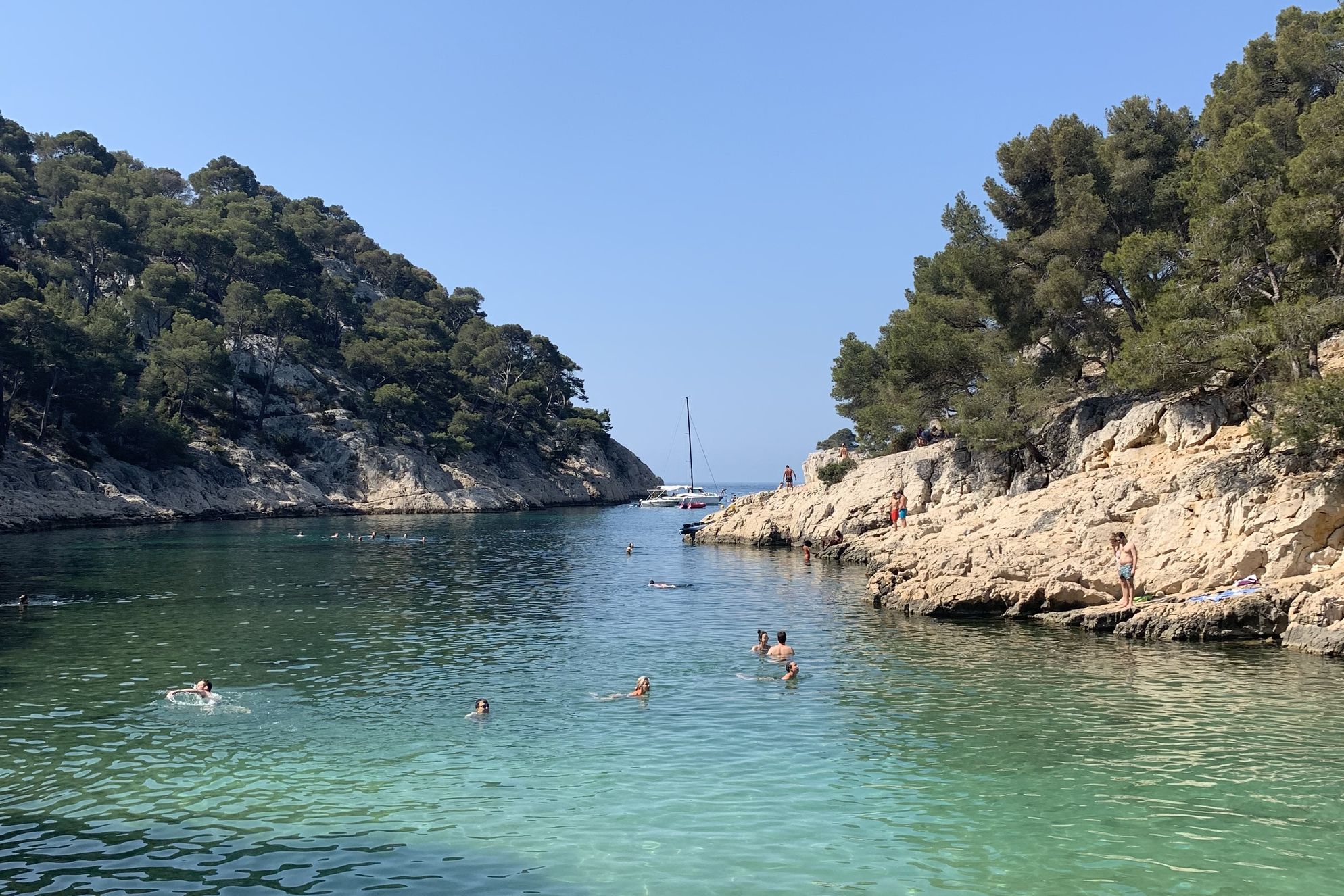 Wild swimming

–

Provence's rivers, gorges and coves make it a wild swimming wonderland. You'll always be able to break up a warm hike or bike with a cooling dip. Our favourite was Vallon des Carmes in Barjols, a series of waterfalls, fords and cascades with a large bathing area
Hiking

–

You can stroll village to village almost anywhere in the region, but we particularly love the coastal paths of the Calanque de Port Pin loop and the path from Moustiers-Sainte-Marie around Lac de Sainte-Croix. For unusual landscapes, head to the Provençal Colorado, a strange yet unique desert scenery with yellow and red rock formations in former ochre quarries
Sailing

–

Sail the French Riviera from Nice, past Cannes and Saint-Tropez to the Calanques National Park or all the way to Camargue National Park. The coastal scenery is simply stunning and it gives you the opportunity to stop off at different towns and ports like Saint-Mandrier-sur-mer
Wine tasting – There are lots of lovely boutique vineyards to discover. Many of the places to stay we visited made their own wines or at least had a few vines on which they grew grapes for cheese boards and breakfasts
Culture -Visit before January 2020 for the amazing Van Gogh, Starry Night immersive exhibition at Carrières de Lumières. It was recommended by an owner, who said it was the best exhibition he's ever seen. There are lots of markets to visit too, the Tuesday market of Gordes is a highlight for local cheese, soaps, oils and lavender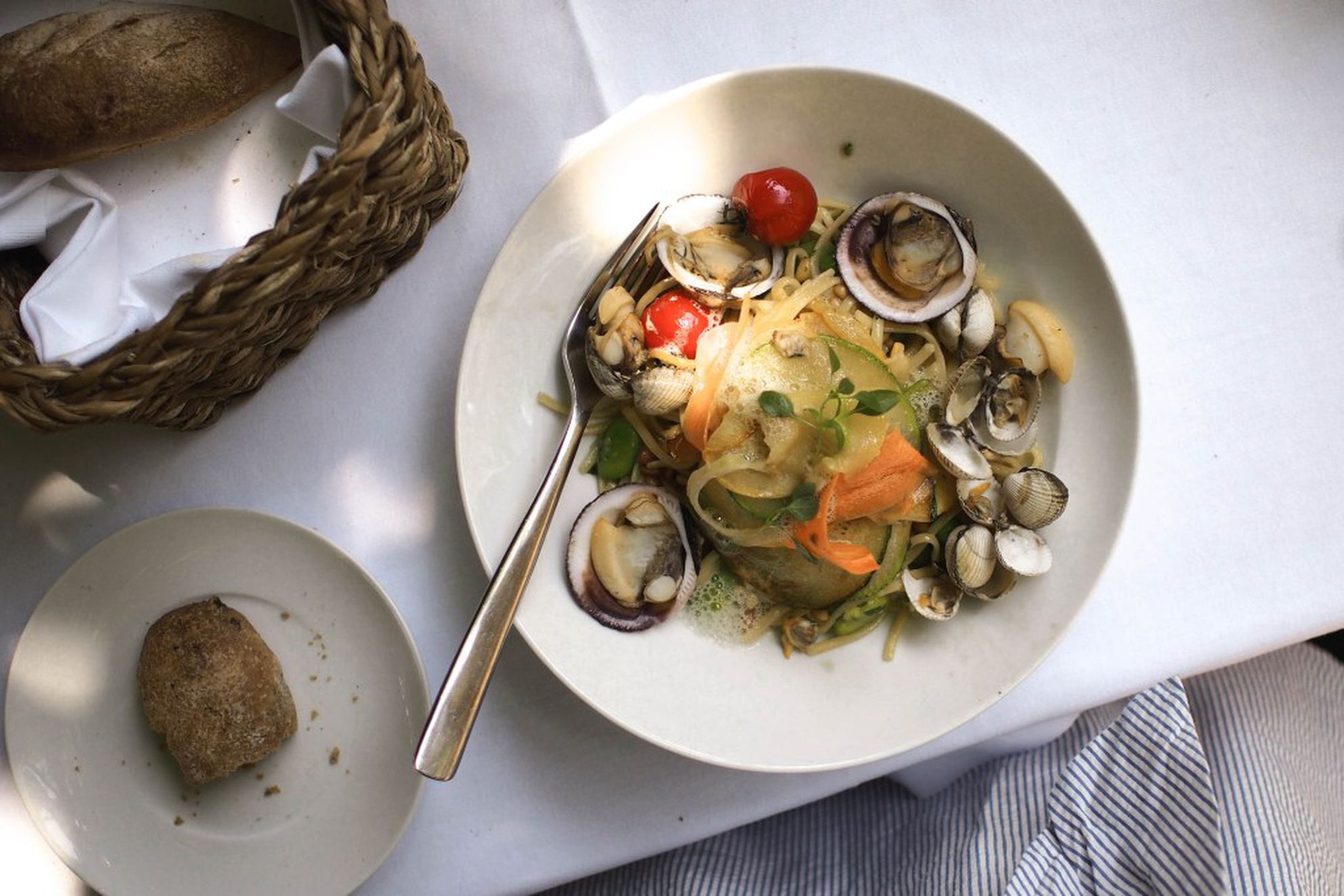 Bouillabaisse – the signature dish of Marseille. Its appeal lies in both the flavour and the ceremony of cooking and eating it: first making the broth, then adding the fish and copious quantities of croutons and rouille (a spicy, saffron garnish). It requires a minimum of four types of fresh fish cooked in a rockfish stock with onions, tomatoes, garlic, saffron and herbs
Tapenade – No apéritif in Provence is complete without tapenade, an olive paste made of black olives, capers, anchovies, garlic and olive oil and served with croutons. There are hundreds of regional variations, some using green olives or adding sun-dried tomatoes, all of which are considered as traditional as each other
Omelette aux truffes – From November to March you'll be able to smell the difference in Provence's local cuisine as the "black diamonds" (truffles) come into season. The fungi features in a variety of dishes, shaved onto pasta or infused in oil and used as a base or salad dressing. The combination of eggs and truffles in an omelette aux truffes (aka brouillade) is wonderfully simple and indulgently rich
Soupe au Pistou – The Provençal version of minestrone, this bean and pasta soup is served with a paste of fresh basil, garlic, Parmesan cheese and olive oil.
Our favourite destinations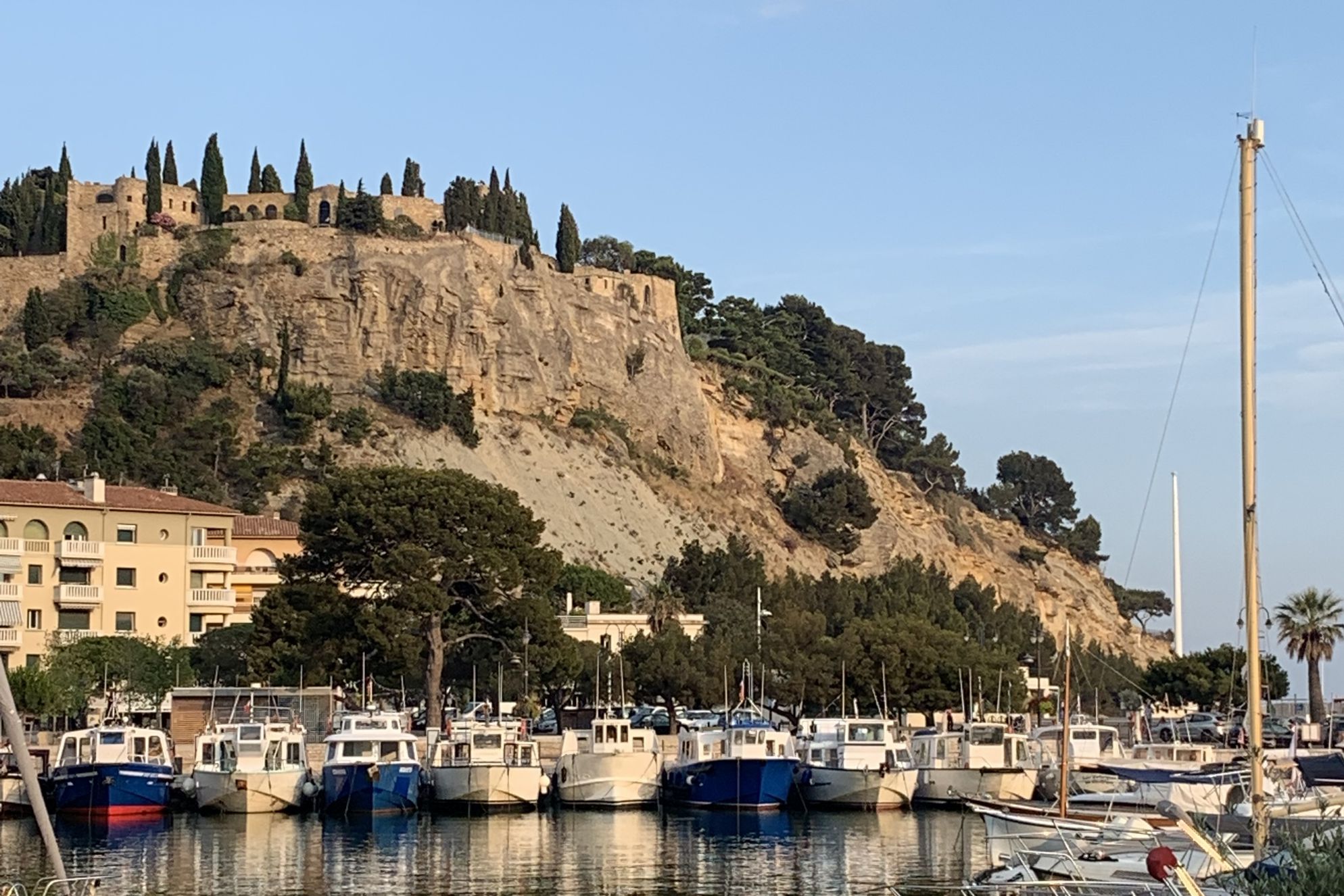 We loved Cassis from the moment we arrived. At first you see the gorgeous harbour, with it's crystal clear water and surrounding white limestone cliffs. The harbour town is found in Calanques National Park, so there are lots of natural coves and secret beaches to discover either by foot or by boat. Eat fresh mussels in the town, wander through the pretty streets, or sail from Pointe d'en vau to Calanque d'en Vau for a refreshing swim. Adventurers will love the coastal walks too – a path through the forest will take you to Port-Moiu, a long channel in the cliffs, lined with yachts. We'd also recommend hiring an electric bike and heading inland to the vineyards – Clos Sainte Magdeline is a family-run vineyard with superb views from its position on the cliff edge.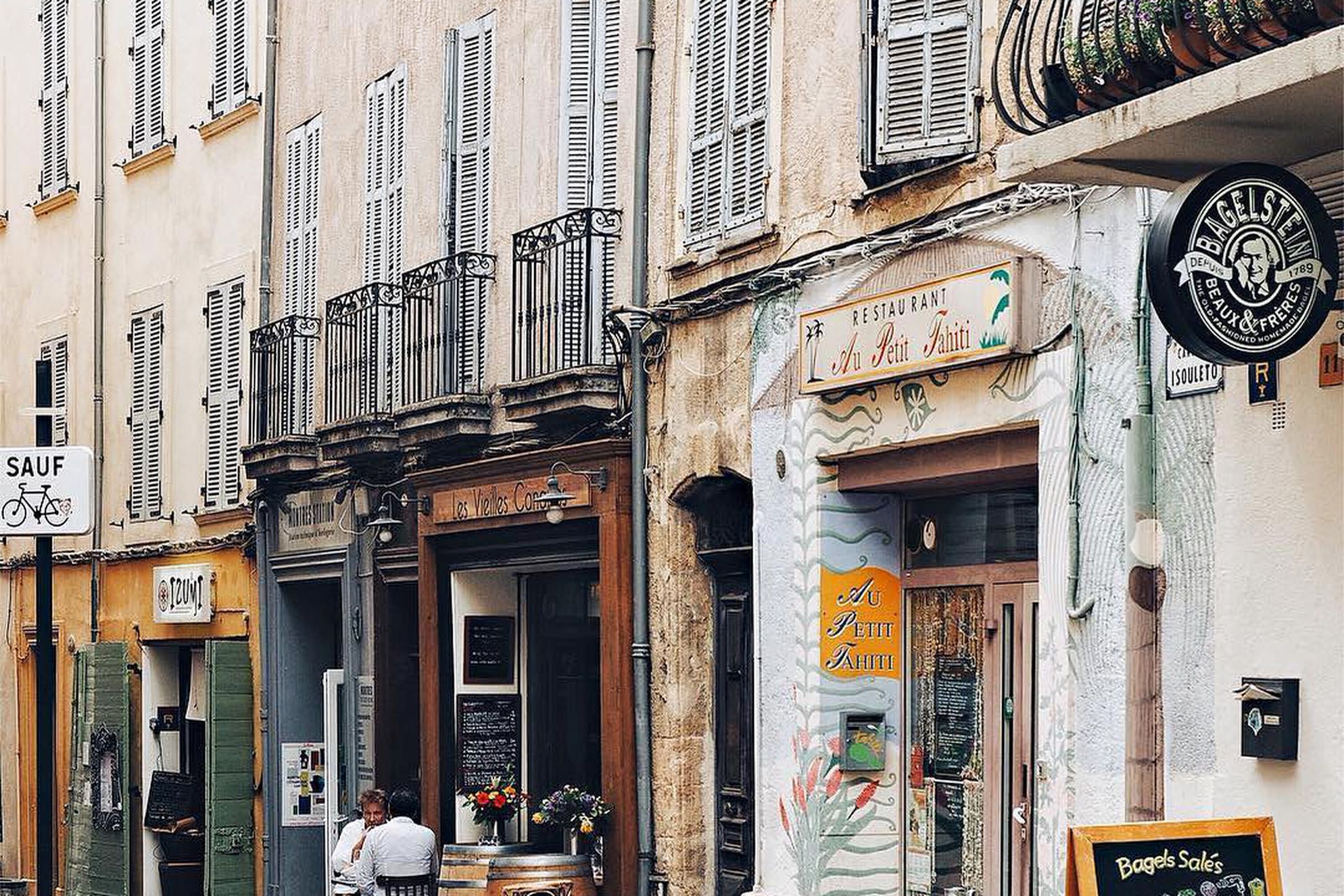 Aix-en-Provence is known as a small college city where you can walk around peaceful gardens, appreciate work in art galleries and shop at local markets. Le Cours Mirabeau is a well-known street in the centre of town, lined with trees and often bustling with open-air farmer's markets and cafes. There's an artistic side to the town too – Atelier Cézanne is a museum in hommage to Paul Cézanne who lived and worked in Aix-en-Provence, a source of huge pride for the city. Although we didn't visit, many locals also recommended Château La Coste – a unique winery that boasts a sculpture park.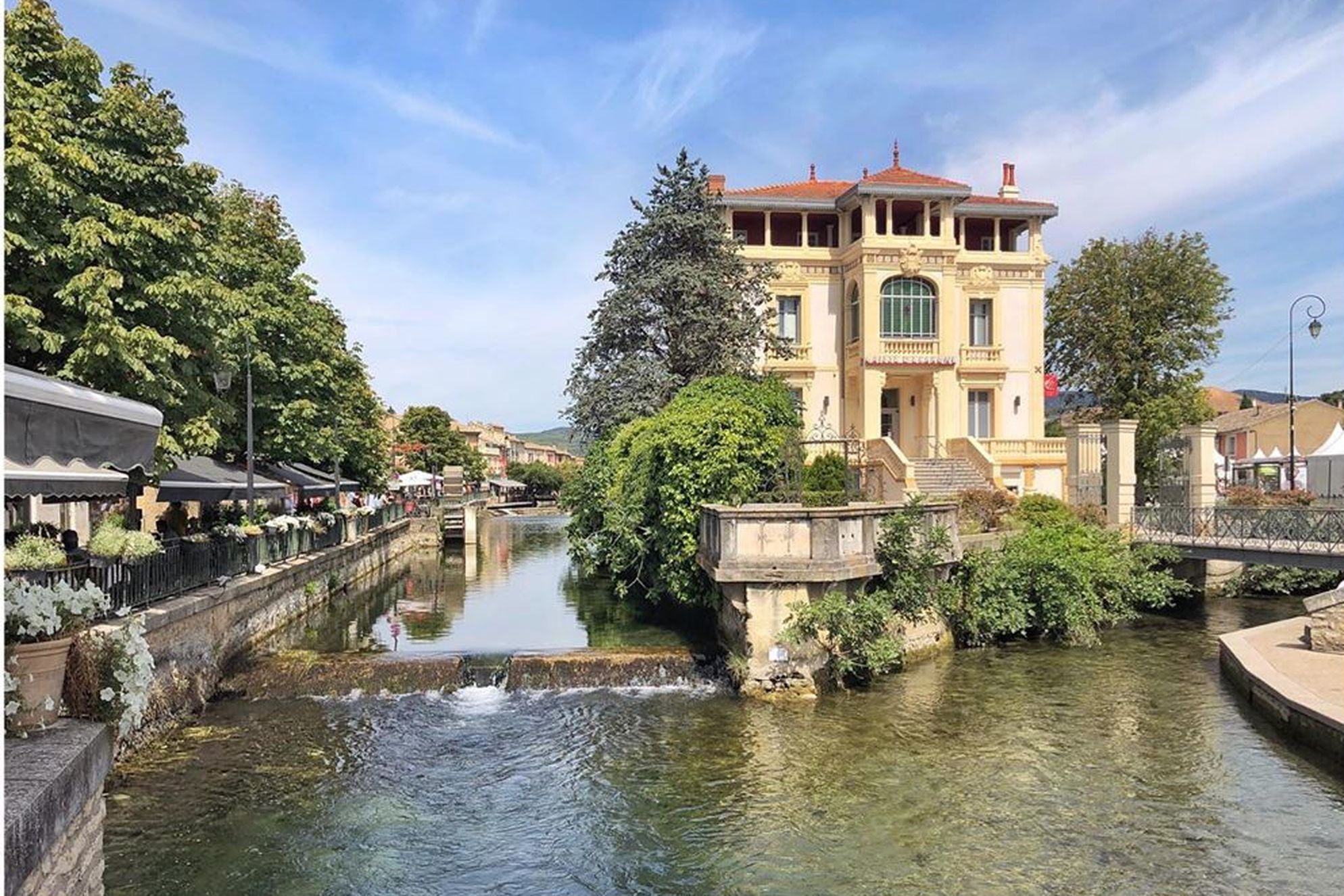 A charming Provençal town in the Vaucluse region, L'Isle sur la Sorgue is well-known for its pretty canal side position as well as its weekly markets and antiques fairs. There's a weekly Sunday market, an Old book Market and an International Antiques Fair, which sells some of the country's best second hand furniture, vintage clothing and art. Come to walk around baroque architecture, kayak down the water or visit the Campredon Centre d'Art – we'd recommend coming in spring or autumn to escape the crowds.
We loved stopping off for the day in this hill-top village, it's built on a rocky outcrop and surrounded by lush forests. Leave your car in the carpark at the base of the village before following the steep path up the hill. Come to stroll around the medieval streets, visit the lavender museum, shop at the local farmer's market on Sundays and have tastings at The Domaine de la Citadelle vineyard. Cap the day by stopping off for lunch at the picturesque Le Petit Cafe, enjoying a glass of chilled wine in the shade of the trees on the terrace.