The weathered man looked at me, one foot resting on the fork with which he'd been turning the soil until I'd interrupted him. I waited. His look didn't waver and we stood sizzling in the heat. A thick clod of soil fell from his boot. I decided to strip my enquiry down to the basics – the place name alone, delivered with a cartoonish raise of the eyebrows and hands. The man tilted his head and squinted at me. Then, with confusion in his eyes, pointed silently to the ground at his feet. The penny dropped. It wasn't my French that had puzzled him, it was the fact that I was asking him where Mas Molene was while standing right in the middle of it.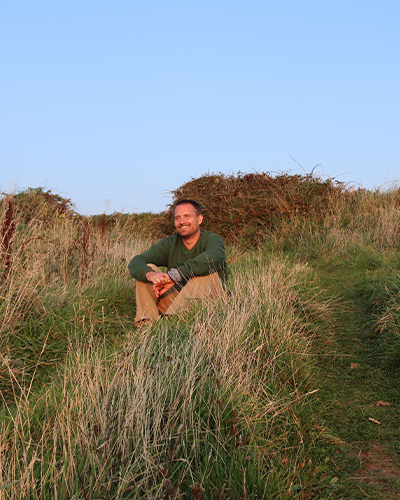 When we finally found our gîte, which was a much easier task than we'd made it look, I was ironically agitated for one who had come south looking for peace, but the place was everything that the slightly mysterious word had conjured. In pale stone that looked at once crumbling and eternal, hung a plain door of dark wood with no number or sign of any kind. As we opened it, a wave of cool, dusty air reached out to welcome us off the street. Exploration of the interior was quick. Kitchen and lounge downstairs, bedroom and bathroom upstairs, all of which had a soft-focus simplicity, as if the furniture and even the walls had been carried here by the wash of a gentle stream. 
The garden was a tumble of weeds and plants, revelling in their triumph over flagstones that had once imposed order. A wrought iron table and chairs sent up clouds of flaking paint as we salvaged them from the overgrowth and set them up in a clear patch. I fetched the bottle of wine that had been left for us and we sat in the sun, noticing for the first time that there was no sound except the birds and the breeze. The peace began to creep in.
I cannot separate any one moment of the next few days. There was a dipping road lined with poplars that climbed into Uzes. There were markets that swirled with spice and conversation, coffee on shaded street corners, walks where every hilltop challenged the last for its views. We ate simply, we talked deeply, we spent hours in silence. Life, so often an uncomfortably close fit for a worrier like me, seemed to hang loosely off my shoulders for a while. 
At some point, after a week or maybe a year, it was time to go home. We left in a state of drowsy happiness, which we maintained thanks to employing more fastidious navigation than we had during our arrival. My expectations of a gîte had been surpassed. The humble pile of stone had worked its placid magic, not so much soothing and restoring us as saying, with its unashamed raggedness, not to bother about it at all.
More inspiration…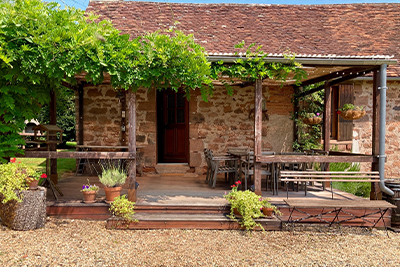 What is a gîte?
Our very own Nicky de Bouille writes from the banks of the Loire on the origins, pleasures and definition of the humble gîte.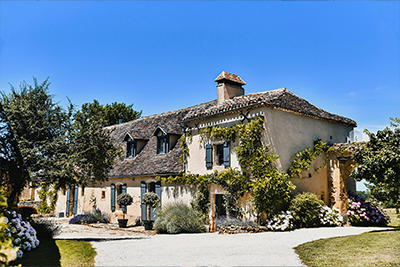 'A gîte lets you feel like you're living like a local'
Rupert Springfield writes from his gîte in the Dordogne about the evolution of the gîte and tips for making the right choice for your holiday.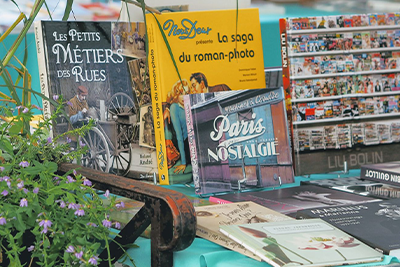 Five great French flea markets
Our French expert shares her favourite flea markets for rifling through stalls brimming with treasures.