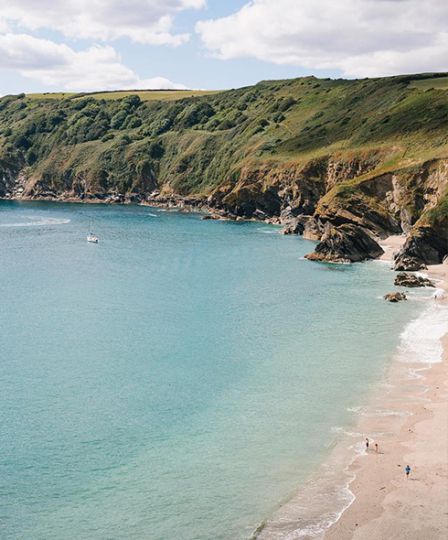 Lantic Bay, Cornwall, UK
After you've managed the feat of finding the National Trust car park hidden in a maze of narrow country lanes, the hard work of getting to Lantic is just beginning. The walk down to the beach could more accurately be described as "a descent", but once you're there, you enter an otherworldly landscape where scattered sea beet and sea cabbage grow all over the sand. There's nothing for miles so bring everything you'll need but don't overload – there's always the climb back up! If you aren't done for exercise, the Polruan to Polperro walk takes you high above Lantic Bay's turquoise seas and white sandy beach, through fields of wildflowers and butterflies for six miles.
Stay at: September Cottage perched above Fowey harbour,  or the Talland Bay Hotel for cocktail and sea views from the terrace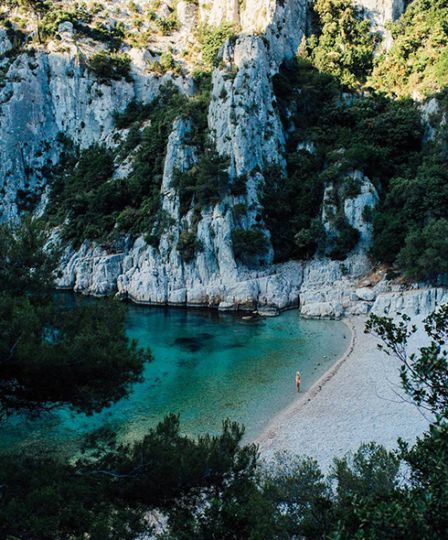 Calanque d'En-Vau, Cassis, France
The south coast of France has its fair share of easily accessible beaches swarming with hordes of sunbathers, but it also has places like Calanque d'En-Vau. Two creeks, En Vau and Port Pins, cut deep into sheer cliffs of mottled limestone to form long lagoons for peaceful swimming. You'll work up a sweat on the 90-minute hike through the trees from Calanque de Port-Miou, but the shallow water is icily refreshing. Once you've cooled off, there are flat rocks perfect for sunbathing among the fragrant pines and watching climbers take on the gorges. Boats from Cassis can whisk you round the headland if you feel like taking it easy, but a day's kayak hire can make the narrow channels just part of a spectacular day of adventure.
Stay at: Mas du Brulat – Olives and Vines – the port at which you start off is a 30-minute drive, and there are closer beaches, but it's worth it.
Islas Cíes, Galicia, Spain
A shining strip of sand links forested hills rising out of the sea off Spain's west coast. There's no development, no superyachts or restaurants and only 2,200 people are allowed to make the trip per day. If you've managed to book the ferry, then you'll find peace on Praia das Rodas, the long beach that links the two main islands, but you're free to roam a little further. A short hike will take you over the ridges to the coves of Praia de Nossa Senora or Praia das Figueres. It is said that Francis Drake, well-known but not well-loved in the area, used to hide out in the archipelago's secluded coves. If you go hunting for buried treasure, you might also see the remains of the various settlements dating back to the Bronze Age.
Stay at: make it a day trip from your base at Quinta de San Amaro, a beautiful hotel serving fresh seafood and amazing views of green valleys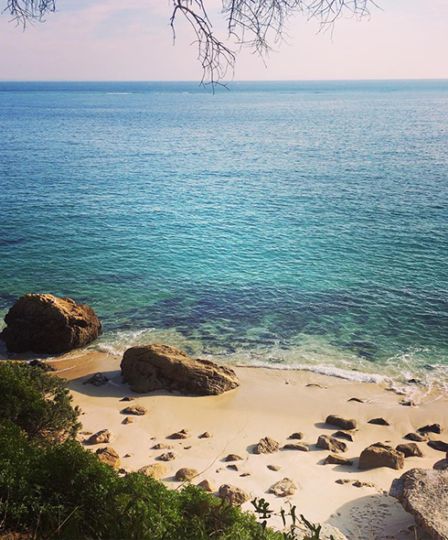 Praia da Galapinhos, Estremadura, Portugal
Lisbonites descend on the coast when the weather is good, which it often is. Praia da Galapinhos' thin curve of shining sand offers a little more peace than some of the local beaches. It's set at the bottom of thickly forested slopes that give it the feel of a tropical island. Challenging access via a steep track known locally as "the goat path" keeps the number of visitors down despite the beach being only an hour from the capital. It is part of the Arrabida Natural Park, established in the 70s, so the natural environment has been carefully protected and the mountain backdrop is as pristine as it is stunning.
Stay at: Quinta da Conceicao, a restored hilltop mansion among the olive and cork trees, half an hour from the city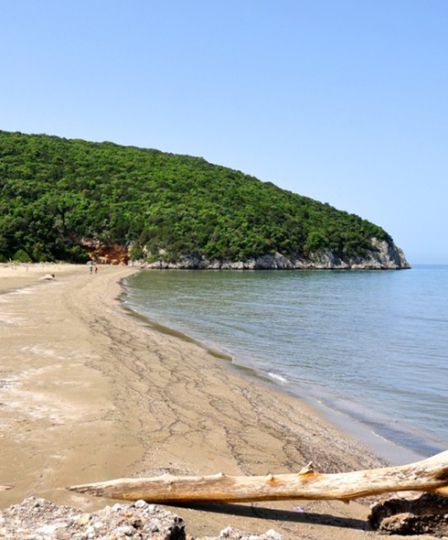 Cala di Forno, Tuscany, Italy
Where Tuscany reaches the sea, the Maremma Natural Park protects an area of spectacular coastline. Cala di Forno, a thin strip of sand between lush hills,  is open only between autumn and spring, being closed in summer for the purpose of conservation. Its pristine and peaceful feel is preserved by the absence of roads, which makes even reaching the beach itself an adventure. Over land, you can make a short, hot hike, cycle or horseback ride through groves of olives and juniper. Over sea,  a quick paddle in a hired canoe from Talamone will get you there, but our in-country manager Nicole says nothing beats sailing up to anchor just off the sand and swimming ashore.
Stay at: Villa Bengodi, a family-run B&B with views of the shining bay and Talamone from the terrace
More inspiration…
Coastal Cottages
A cottage by the sea conjures up a beautiful image of driftwood charm and the casual comfort of living in your beach clothes. Discover our collection of coastal holiday cottages, they have everything you need plus the personality and charm for a life by the sea, not just a beach holiday.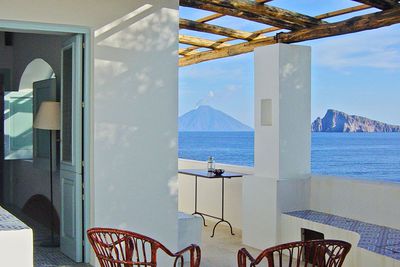 Beach Retreats
Hotels, B&Bs and self-catering places with seascape views on coastlines across the UK and Europe. Curl up and watch the weather roll in, stroll straight down onto the beach after lunch and fall asleep with the surf echoing round your room.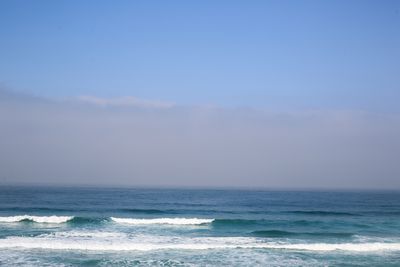 Cornwall's best beaches
We asked the owners of our collection of hotels, inns, B&Bs and self-catering places for their recommendations on Cornwall best beaches, as well as picking out a few from our own visits and the native Cornish folk on the team.